Jill C. Nelson knows her smut. As the co-author of John Holmes: A Life in Inches, she's rubbed down every aspect of legendary porn star John Holmes' life- and trust us, that's a lot of rubbing. Now Jill's working on a new XXX opus, Golden Goddesses: 25 Legendary Women of Erotic Films, 1968-1985, for which she's (sk)interviewed the likes of Marilyn Chambers, Seka, Veronica Hart, Georgina Spelvin, and many more.

So we've decided to turn the tables on Jill and find out what makes a historian of hardcore tick- and where she scored those obscure 8mm porn loops:
SC: You say in your bio that you had never been published before doing the book on John Holmes. So…were you just obsessed with porn? (Kidding, kidding.) But seriously, when and how did your interest in Holmes start?

Like many people of my generation, I had heard of John Holmes as the legendary "Porn Star" back in the '70s when his career was at its peak, but apart from having watched a couple of porn films with my husband years ago, before co-writing this book, I was not familiar with the adult entertainment industry or with Holmes' work. I have always loved the arts and am intrigued by biographies and stories about people on the fringe who have led unorthodox lives. I've also been compelled by Val Kilmer's work…When I read that Kilmer had portrayed John Holmes in the film Wonderland (2003), my curiosity was doubly sparked….After renting the film in 2005, I wanted to understand more about John and his life. I wondered what had led him into the adult industry where he became the biggest erotic superstar of all time, and eventually, to his connection to the crimes and beyond.

Jennifer actually initiated this project in 2004 after having seen Wonderland at a theatre. At the time we didn't know one another, and later, after we met on a forum for the movie she disclosed to me privately that she had commenced working on this book...About a year later, she invited me to co-author the book and I readily accepted. I instantly knew that we had a distinctive story to share, as our biography is the first and definitive book on John Holmes – film/loops reviews, filmography and all. The writing process was interesting for us but it worked out very well, considering Jennifer lives in Michigan and I reside in Ontario, Canada. We sent our chapters and work back and forth via e-mail. We are also twenty-five years apart so our difference in age actually proved to be a significant factor in enabling us to bring our unique perspectives and personalities to the project.

SC: Holmes' life was turbulent, to say the least. Did you have trouble getting people to talk to you for his biography?


In the beginning, when Jennifer started to assemble the biography in 2004, she attended an event in Hollywood to commemorate what would have been Holmes' 64th birthday. It was there where she connected with several people who either had known John personally, or put her in touch with people who had known John. Eventually, after gaining our trust, one person would often lead us to another.
We interviewed thirty-five people in all ourselves which is a lot. Once we assured people who were close to John that our objective was to present a fair and honest look at the entire scope of his life and not focus solely on the negative components, people opened up and were quite willing to speak with us. Those people included friends, co-stars, business associates, John's godchildren, a close girlfriend, his widow Laurie, and two former L.A.P.D. homicide detectives, among others.

SC: Where did you get the loops that you review in the book? Some of them are quite rare.

Some of them are indeed rare and many of them have either deteriorated over the years, disappeared, or have been damaged in fires and so on. We were fortunate that several people, some of whom had either directed or had worked with John, loaned us many of the earliest loops, but we also watched VOD and rented or purchased films, including some of the vintage material from e-bay. We literally both spent the first three – four months of 2008 screening a huge volume of John Holmes' films and loops, and each wrote synopses which compiled 114 feature films and 86 loops reviews within the book.

I would like to add that, in addition to the scarcity of several of the loops we were able to view and write about in our bio, we have also included some rather obscure photos...On October 31st, the second expanded edition of our book was released with more than 25 additional photos incorporated – some of which have never been seen before.

SC: Tell us a little about the project you're working on now, Golden Goddesses. What inspired it?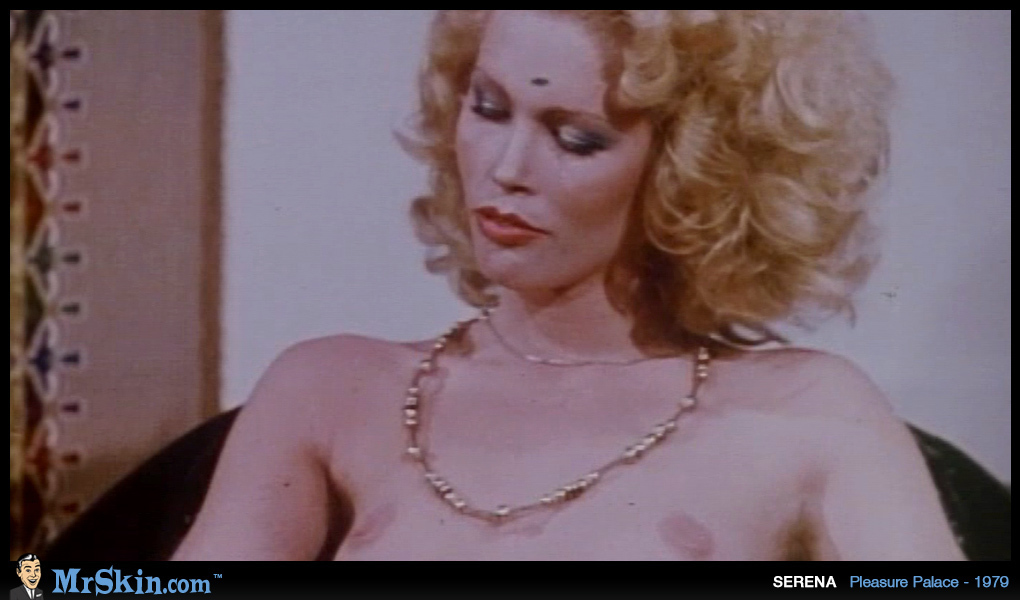 During the final stages of completing John Holmes: A Life Measured in Inches, I began to consider the idea of writing a book that would focus primarily on the women of the Golden Era of Adult films. While we were conducting our interviews, we had the opportunity to speak with many females who had worked, not only with John, but also with other veteran males of the era...It occurred to me that these legendary women deserved to be featured in their own book. They are pioneers and strong independent women with wonderful, funny, sad, and in some cases, heartbreaking stories to tell.
I also believed it would be important to reveal through the words of each woman that although it wasn't always easy living with the choice to work in a taboo profession, these ladies fully comprehend the perks and also repercussions of having worked in their chosen field. This project just felt like a natural next step for me, even though I'd have to say I had not imagined that I would be working on a book in this genre again…The biography was a total of four years of hard work and dedication until it was finally completed, but it was an extremely gratifying process. I am finding the same is true for Goddesses.

SC: How did you whittle down the list to 25 interviewees for Golden Goddesses?

My criteria consisted of profiling women who had initiated their careers within the so-called "Golden" years of erotic cinema, spanning three decades of filmmaking. I eventually nailed down the era to begin in the year 1968 – from the onset of hardcore - up to and including the year 1985, which coincides with the approximate time that the conversion from film to video took place.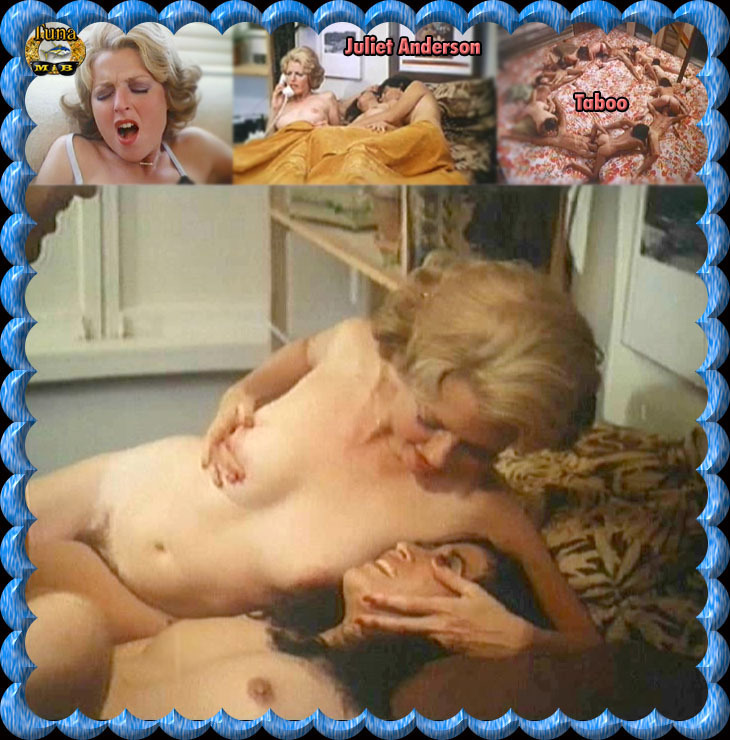 In the fall of 2009, I started to contact the women we'd spoken to for Inches - all of whom had been significant contributors to the book. These included: Seka, Candida Royalle, Serena, Rhonda Jo Petty, Sharon Mitchell, Juliet Anderson, and Laurie Holmes. They were supportive of my idea and agreeable to the notion of participating in a book of this nature. Fortunately, when we interviewed Marilyn Chambers for Inches in 2007, two years before she passed away, there was some material leftover that could be utilized for Goddesses. Additionally, I was able to interview Juliet ("Aunt Peg") just three months before she passed away in January 2009.
The same is true for Barbara (Caron) Mills. Mills didn't do hardcore, but she started her career as a popular sexploitation actress in the latter part of the 1960s, and made her last film in 1972, which was actually a non-sex picture. I was able to interview her in June of 2010, and sadly, she passed away in December of that year. For both, I was able to augment their profiles with interviews I've conducted with their daughters, McKenna Taylor and Carly Mills, which is truly a gift.
Other women who will be featured in the book are: Kay Parker (Taboo), Veronica Hart, Annie Sprinkle, Ginger Lynn, Amber Lynn, Christy Canyon, Georgina Spelvin, Gloria Leonard, Kelly Nichols, Nina Hartley, Ann Perry-Rhine, Roberta Findlay, Julia St. Vincent, Kitten Natividad, Jody Maxwell and Raven Touchstone. In total, the book will detail the lives and times of twenty-one legendary actresses; three directors, and one scriptwriter/costumer.

SC: Has doing these books changed your opinion of porn and porn actors/actresses?

I am not familiar with the women and men who are working in the industry today, but I can honestly say that the majority of people I have connected with throughout these two projects are personable, candid, vulnerable and real. They have opened up their lives and their worlds. I have been educated, enlightened, wowed, and reminded that it is important to walk in another person's shoes before making a character judgment based upon someone's employment.It seems to be human nature to automatically presume or assume that people who work in the adult industry are less than desirable human beings, or even that they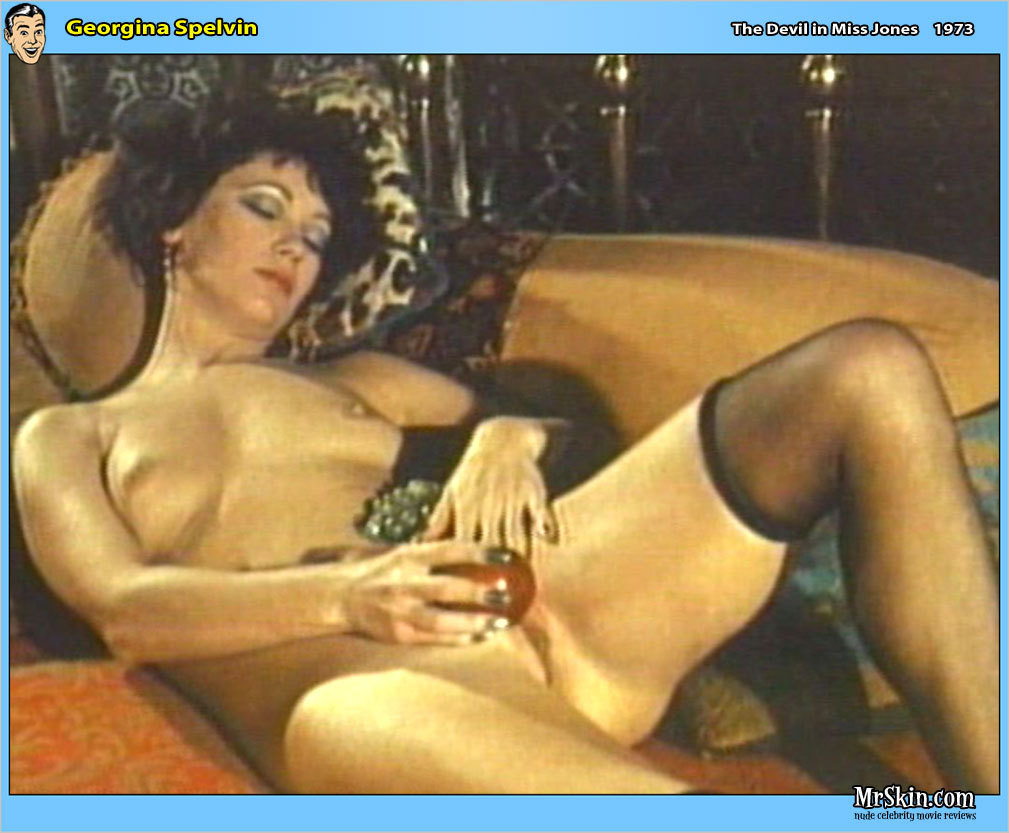 pose a potential threat to surrounding communities.
There are many reasons why they found themselves there and hopefully, my book (and also "Inches") will show outsiders that many of these people have interests, hobbies, families, dreams and aspirations that are completely unrelated to sex, or to the industry in which they have become involved. They have all felt a backlash in one way or another, even those who weren't directly in front of the camera.
One of the revelatory aspects about my book is the fact that some of the women such as Juliet Anderson, Georgina Spelvin and Gloria Leonard started in adult films in their late thirties and even into their forties. This is years after they were employed in other careers. That is astounding to me, but also fascinating because it contradicts the theory that women entering erotic movies were coerced, objectified or controlled. These are strong-willed women who are also feminists.
Without presenting a specific personal point of view on the subject because all sides are shown, I believe that, overall, the book will effectively demonstrate that these women had free will, and if they didn't wish to participate in a specific act or scene, they had the opportunity to opt out. Even those who might have some regrets about the choices they made, believe they have gained overall from their experiences. Most of all, people will learn that they are remarkable women who are also mavericks.

SC: What's the first movie nude scene you remember seeing? How old were you?

Hmm… probably the first nude scene I remember seeing is something from the channel that showed blue
movies back when I was in high school. This would be around 1972 or '73 so I would have been about fifteen. I don't recall much about it, but I do remember it was simulated sex and it was kind of intriguing to see partially nude bodies fusing together on television. It definitely made an impression.

SC: What's your all-time favorite nude scene, or just one that has stuck with you?

I have a lot of ground to cover with respect to sex films, as I'm presently in the midst of watching and reviewing film highlights for all twenty-five of the women I will be profiling. To date, my favorite nude scene is the opening sequence in a 1980 John Holmes/Seka movie titled Prisoner of Paradise. John plays a WW11 soldier paired with Mai Lin, who portrays his fiancé. Their love scene is romantic and sensual all at once which is why it is memorable to me. After some very tender kissing, John carries Mai to a canopied bed, where they proceed to make love as if they are totally unaware of the camera and crew. It is quite erotic and beautiful with lots of touching and sensitivity shown. At the end, John finally climaxes inside of Mai, which is extremely uncommon to see in any X-rated film, but it also makes the scene stand out. The irony is that after our book was released, Bob Chinn (who was the official director of the film, even though Gail Palmer's name is attached as the primary director) told us that after they finished shooting the particular scene, John and Mai continued having sex while the others went to lunch. So they definitely had a rapport and an attraction to one another that was authentic. We also learned from John's widow Laurie after our book was released, that the scene with Mai was John's favorite sex scene of his entire repertoire, so that was interesting and kind of nice.

SC: What is the sexiest movie genre, in your opinion?

I would have to say that I prefer classic adult films with some semblance of a plot that are tastefully shot and contain foreplay which builds toward penetration, and gives the audience an impression that the connection between the parties is genuine. Otherwise, sex films are too contrived and there is nothing palpable to observe or feel. Veronica Hart and Jerry Butler have a scene together in Roommates (1981) that is also very sweet and loving. It feels real, and as a result, you can relate to their characters and appreciate their performance. Personally, I'm not a fan of hardcore sex scenes that lack style or are overly aggressive. Unfortunately, although I've only been marginally exposed, I think that sex films made today generally are about quantity and not quality. They are similar to extreme sports in the sense that people appear to be pushed beyond their limits physically and emotionally.

SC: What's the most outrageous nude scene you've ever seen?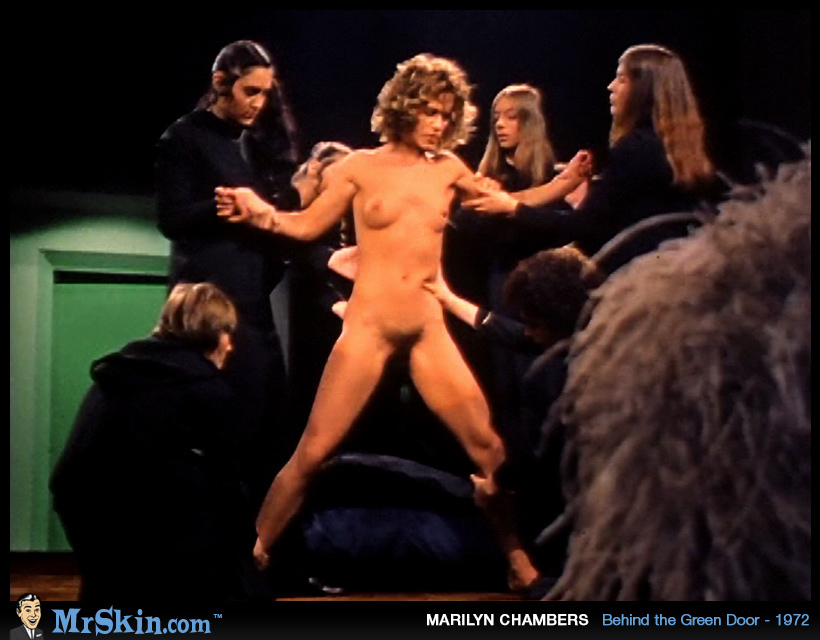 Outrageous in terms of a film segment that I didn't find particularly appealing is the opening scene in Little Orphan Dusty (1978). Rhonda Jo Petty becomes victimized by a motorcycle gang. This also includes a taboo fisting scene. It was difficult for me to watch. After talking to Rhonda about it, I learned that she found it very difficult to endure. It wasn't my cup of tea, but I also think it's important to understand that the films made during the Golden Era were more explicit in terms of what could be shown or intimated, so you have to take that into consideration – even though they were illegal to make or participate in until 1988 in the state of California. Ironically, at the same time, sex films weren't illegal to watch at a theatre.
Probably one of most outrageous nude scenes I've seen that I liked is in Behind the Green Door (1972) with Marilyn Chambers and Johnny Keyes, and a room full of spectators who masturbate during their sex scene. Marilyn's character is abducted, but it's handled with taste and flair. Marilyn does not speak one word of dialogue, yet she is able to convey her character's level of arousal and stimulation through her body and facial expressions. I thought it was artfully executed, actually, and it definitely was unusual in comparison to anything I'd watched up until that point. The Mitchell Brothers made some quality pictures, and although this isn't my favorite, I thought the film and the scene was innovative and sensual. It engages and compels the audience and that's what I believe an adult-oriented movie should do.
You can get all the ins and outs (pun, as always, intended) of A Life in Inches on the book's official site, as well as keep up with Golden Goddesses on its official blog- both sites are packed with information and a great resource for anyone interested in vintage erotica. And don't forget to pick up the expanded 2nd edition of John Holmes: A Life in Inches on Amazon.com!