While she never reached the levels of success in the world of 1990s independent cinema as many of her male contemporaries like Quentin Tarantino and Robert Rodriguez, Allison Anders was always concerned with providing the world with stories fromthe more feminine point of view said contemporaries were ignoring. The Kentucky native didn't have an easy go of it early in life, overcoming several major obstacles including her father abandoning her family when she was only five to becoming a mother at 19, but her love of cinema got her through the tougher times in her early life.
In her twenties, Anders moved to Los Angeles with her daughter—future musician Tiffany Anders—and enrolled in the film school at UCLA, eventually graduating in 1986 at the age of 31. She credits the films of Wim Wenders (The American Friend, Wings of Desire) with helping instill this love of film in her, working as a production assistant on his 1984 film Paris, Texas, and establishing a friendship with the German director that continues to this day.Anders launched her writing and directing career with 1987's Border Radio, released just days after her 33rd birthday, now considered one of the first films of the independent cinema movement that would explode in the following decade.
Although her age and when she got her start makes her more of a contemporary of directors like Spike Lee, Jim Jarmusch, and Gus Van Sant, she is more often associated with Miramax gang of the early 90s—Tarantino, Rodriguez, Kevin Smith, the list goes on. She has also been nowhere near as prolific as any of those directors, but she has had a resurgence thanks to the TV renaissance, directing lots of episodes of hit shows and working as a writer, director, and producer on several made for television movies.
A violent sexual assault in her teenage years obviously left Anders scarred, and it is something that finds its way into many of her films. Characters with whom Anders shares many traits will often have a similarly terrible incident in their past, while her 2001 film Things Behind the Sun is an out-and-out autobiographical work. Much like her kindred spirit in this regard in the music world, Tori Amos, she has managed to channel this terrible incident in her life into some incredible art. Anders' second film, following her skinless debut Border Radio, is where we'll begin our discussion...
If you were following the burgeoning indie movie scene in the early 90s, you likely saw Anders' sophomore writing and directing effort about sisters Trudi (Ione Skye) and Shade (Fairuza Balk)living with their waitress mom Nora (Brooke Adams, of Philip Kaufman's Body Snatchers fame) in a New Mexican trailer park. The promiscuous Trudi isgiventhe same tragic backstory as Anders herself, losing her virginity in a gang assault, driving her into the arms of any man who'll have her. Shade, meanwhile, seems obsessed with playing matchmaker for her mother, while also flirting with a local projectionist for whom she might have a thing.
Trudi soon finds herself in the arms of Dank (Robert Knepper) a British geologist doing some work in the area, sharing a passionate night with him banging on a mountain...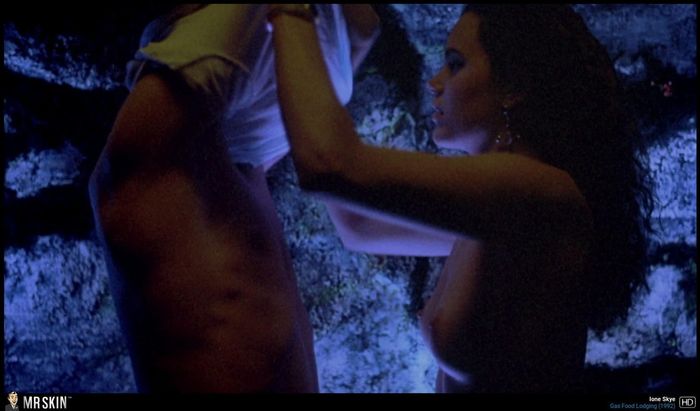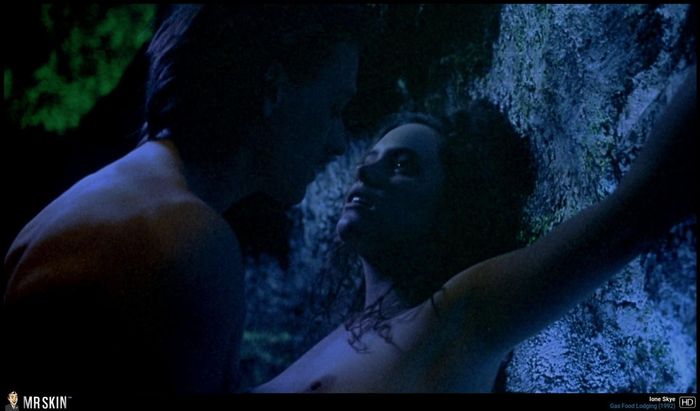 Trudi ends up pregnant after the encounter and goes to Dallas to give up her baby for adoption. After the birth, however, she ends up telling Shade that she'll be staying in Dallas and raising the baby. The film is perhaps best known now for being at the center of a lawsuit filed by costume designerSusan Bertram against co-star Robert Knepper in 2017, alleging that he assaulted her on the set of the film. Thankfully it is still being discovered by new audiences, similarly restless teens perhaps, who might benefit from the lessons learned through these characters' mistakes.
After making the skinless Mi Vida Loca in 1993, Anders took part in an interesting experiment of a film, a gathering of the Miramax All-Stars. Billed as the biggest indie movie event of the mid-90s, 1995's Four Rooms found four of the hottest indie directors of the moment—Anders, Rodriguez, Tarantino, and Jennifer Beals' ex-husband Alexandre Rockwell—to each direct a segment for this anthology film set in the course of a single night in a hotel. Bellhop Tim Roth ties all four stories together, having a rather disastrous first night on the job that only gets worse as he goes from room to room. Rockwell's section involves a husband (David Proval) and wife (Beals) acting out some bizarre fetish where they hold Roth at gunpoint, accusing him of being Beals' mistress.
Rodriguez, meanwhile, dabbles in what will become the kid-centric style that would soon consume his life with the Spy Kids movies. Tarantino's section finds him in his comfort zone, playing a thinly veiled version of himself who bloviates at length about myriad topics. Anders' section is perhaps the most memorable if only because it's the section of the flick with nudity. Coming first chronologically, Anders' "The Missing Ingredient" finds a coven of witches—played by Madonna, Ione Skye, Alicia Witt, Sammi Davis, Lili Taylor, and Valeria Golino—gathering to enact a ritual that will bring their beloved goddess Diana(Amanda De Cadenet) back to life. The only problem is that Ione's witch forgot tobring semen for the ritual, and must therefore seduce Roth's bellhop to procure what she didn't bring.
While preparing for the ritual, Ione and Alicia both go topless, while Alicia ditches her top to reveal she's got electrical tape on her breasts. Madge, Lili, and Valeria don't remove a stitch of clothing though...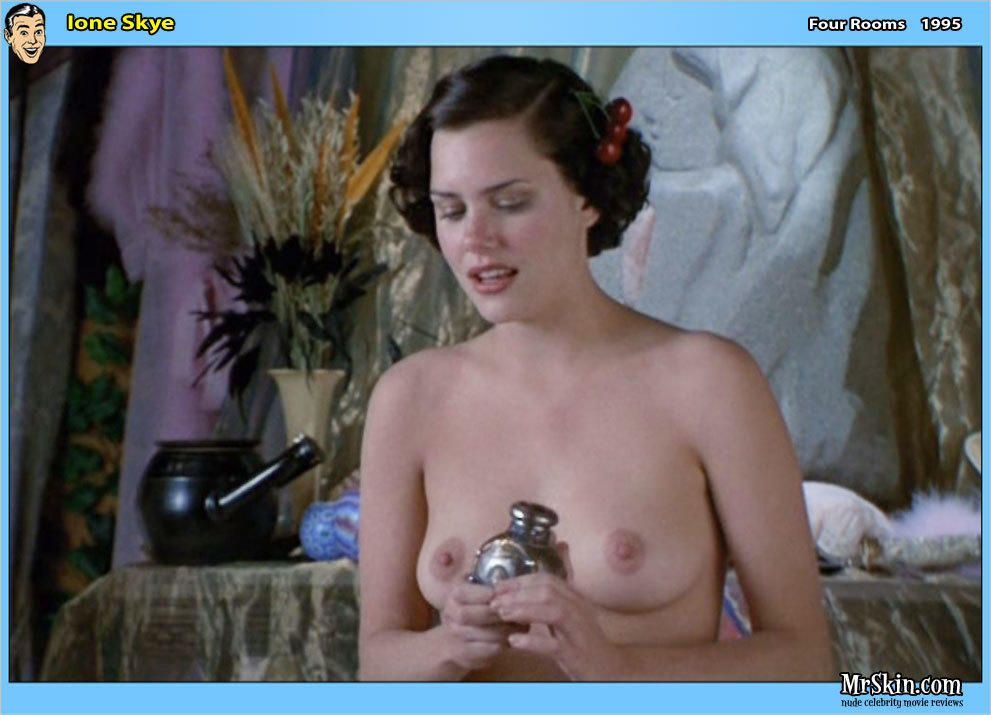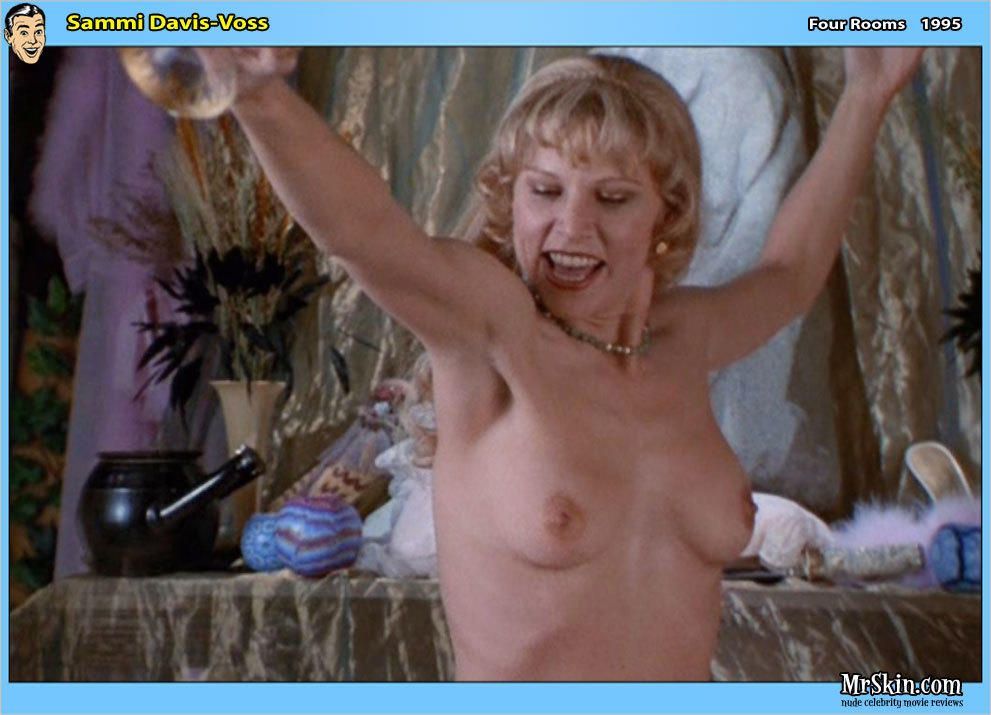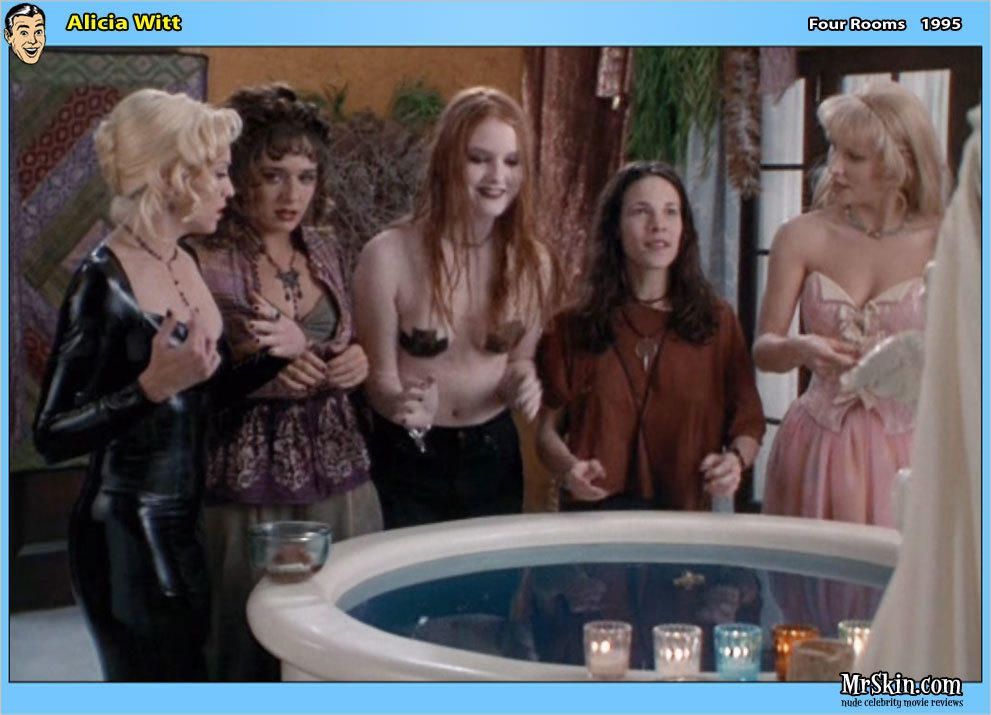 Andersfollowed up Four Rooms with Grace of My Heart,loosely based on Carole King's career as songwriter turned musician, starring Illeana Douglas and produced by Douglas' then-romantic partner Martin Scorsese. Though the film was critically well received, it followed another high profile film set in the music industry of the 1960s—Tom Hanks' directorial debut That Thing You Do—into the realm of box office disappointment. What seemed like it was going to be her big breakthrough instead turnedAnders back toward introspection.
Co-written and directed with friend and fellow UCLA graduate Kurt Voss—who also appeared in Anders' first film Border Radio—the music industry comedy Sugar Town allowed Anders to flex her many connections to both industries. The film centers around a supergroup composed of members of other bands coming together in middle age to recapture former glories. The cast includesDuran Duran bassist John Taylor, Spandau Ballet bassist Martin Kemp, Power Station lead singer Michael Des Barres, and X lead singer John Doe. The film also features a stacked cast of 90s indie film stars like Rosanna Arquette, Ally Sheedy, Bijou Phillips, and Like Water for Chocolateand Bottle Rocket's Lumi Cavazos.
Anders—and by extension Voss—always had one foot in the music industry, hiring Dinosaur Jr.'s J. Mascis to do the score for Gas Food Lodging or Sonic Youth to score her next film. This film gave her some freedom to get inside the world of music and skewer it a bit, though the interconnectivity of the film's characters is a bit belabored by the end. The film's nudity comes to us courtesy of Lucinda Jenney, who played the pregnant wife of X's John Doe, with the guitarist arriving just in time for the birth. There's also some late 90s sexiness from Rosanna Arquette showing off major cleavage as an aging Hollywood star...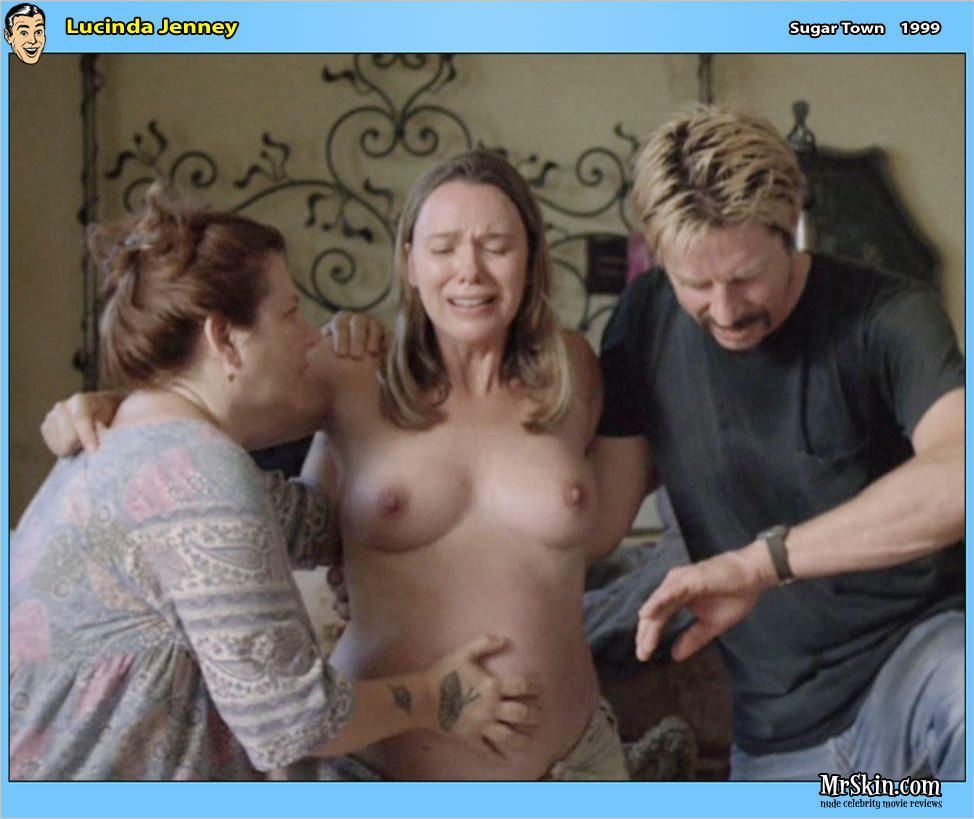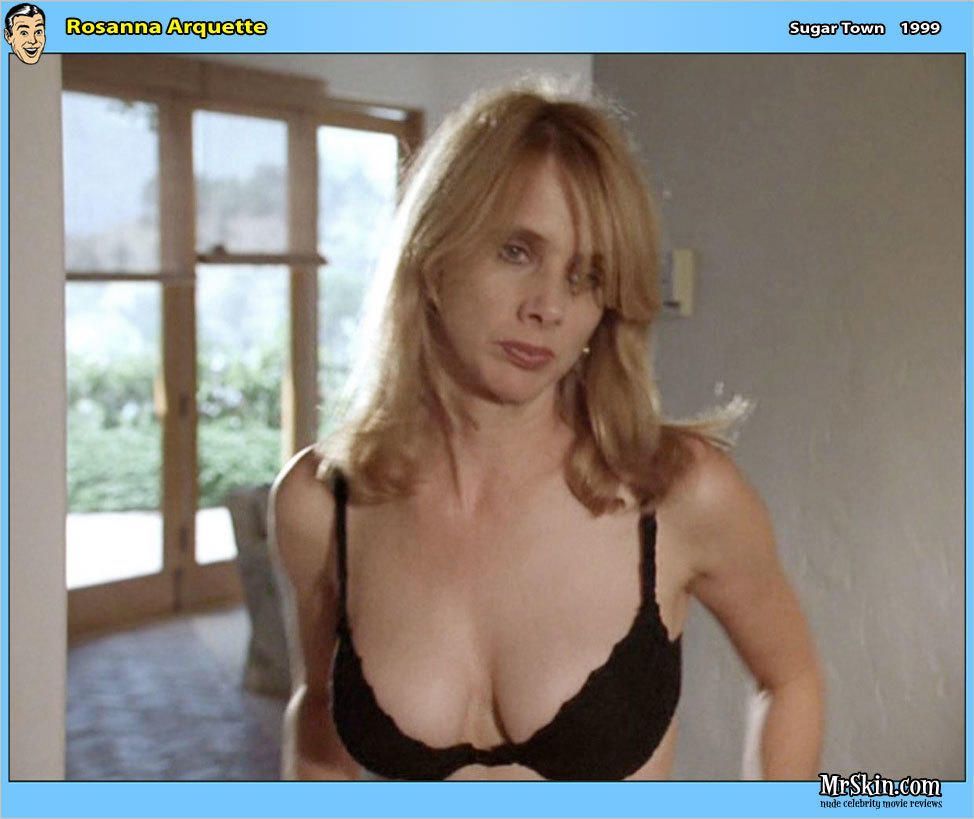 Anders' most personal and autobiographical work is this 2001 film that was her last theatrically released film, at least in America—her 2012 reunion with Kurt Voss, Strutter, saw theatrical distribution overseas before going straight to video here in the States. Co-written with Voss, Things Behind the Sun tells the story of musician turned director Sherry (Kim Dickens) who is paid a visit by a childhood friend named Owen (Gabriel Mann). Sherry's breakthrough in the music industry was a song about a gang assault she suffered when she was a teen, and Owen must come face to face with his role in this attack.
While not a commercial success, the film was an experiment by Showtime to release a film theatrically before debuting it on its pay cable channel. They purchased it at Sundance and more or less botched the release by giving away that the film would shortly be available on television following a very limited theatrical release. Thankfully the film has found its audience and particularly given the current political climate surrounding the Me Too Movement, it could stand to be discovered by a whole new generation.
Kim Dickens plays the usual promiscuous Allison Anders protagonist, numbing the pain of her assault through random sexual encounters, and even having a threesome with two guys at the thirty minute mark...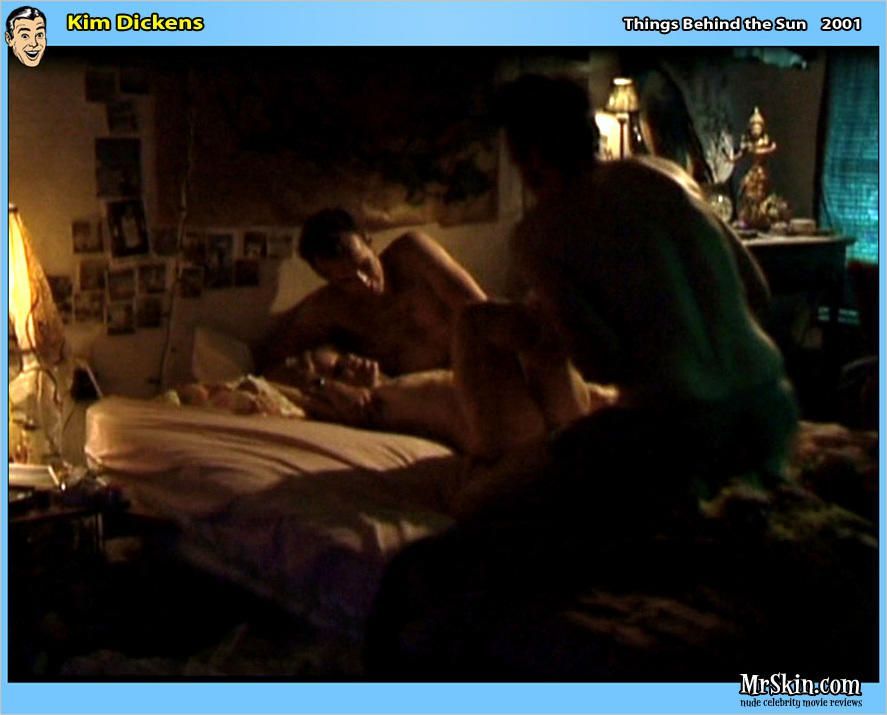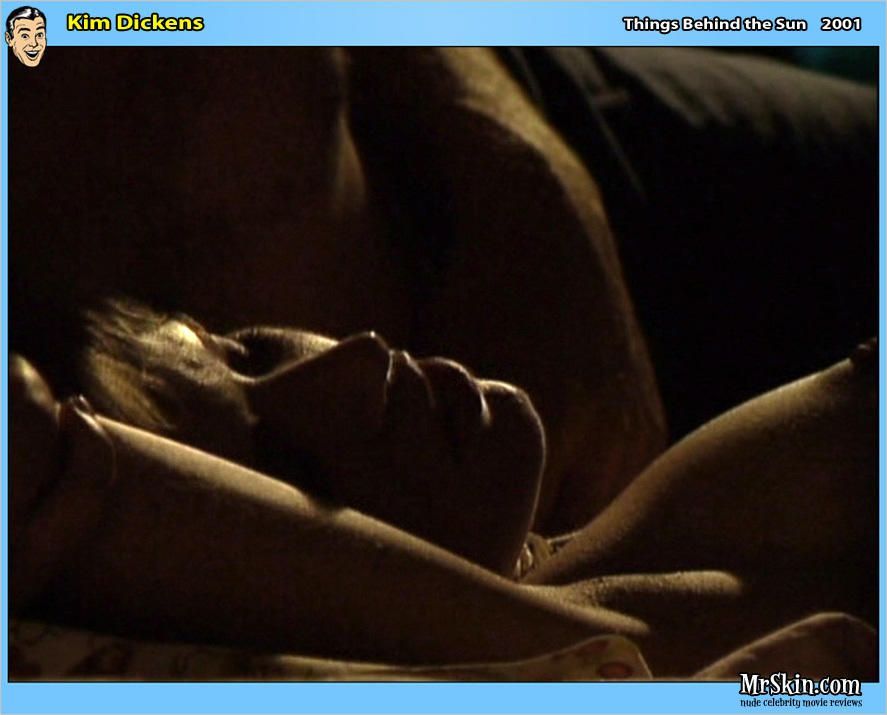 There's also some bonus boobage courtesy of Alison Folland, playing Owen's current love interest and going topless for a sex scene...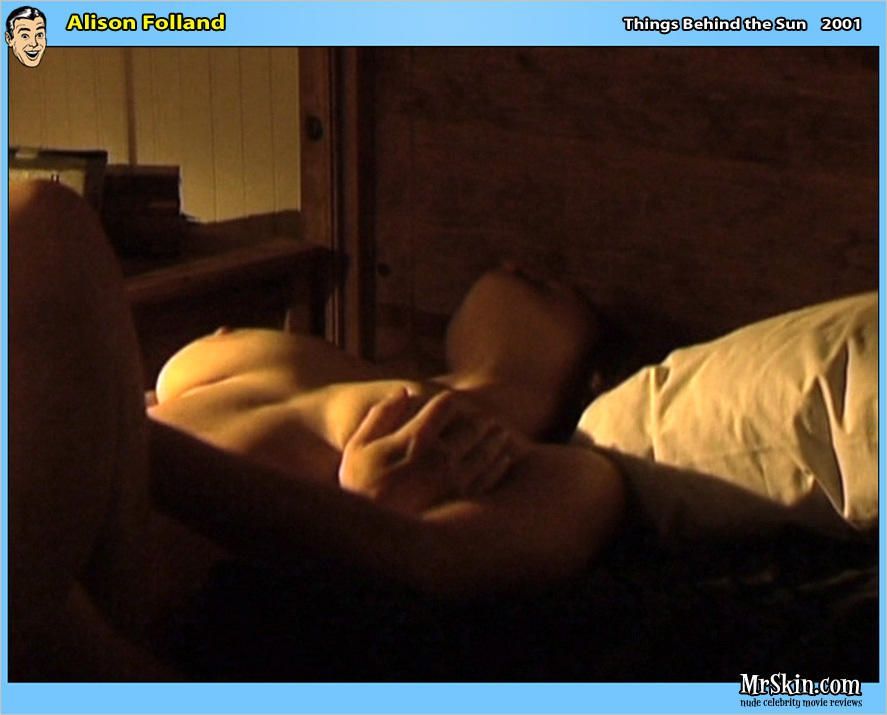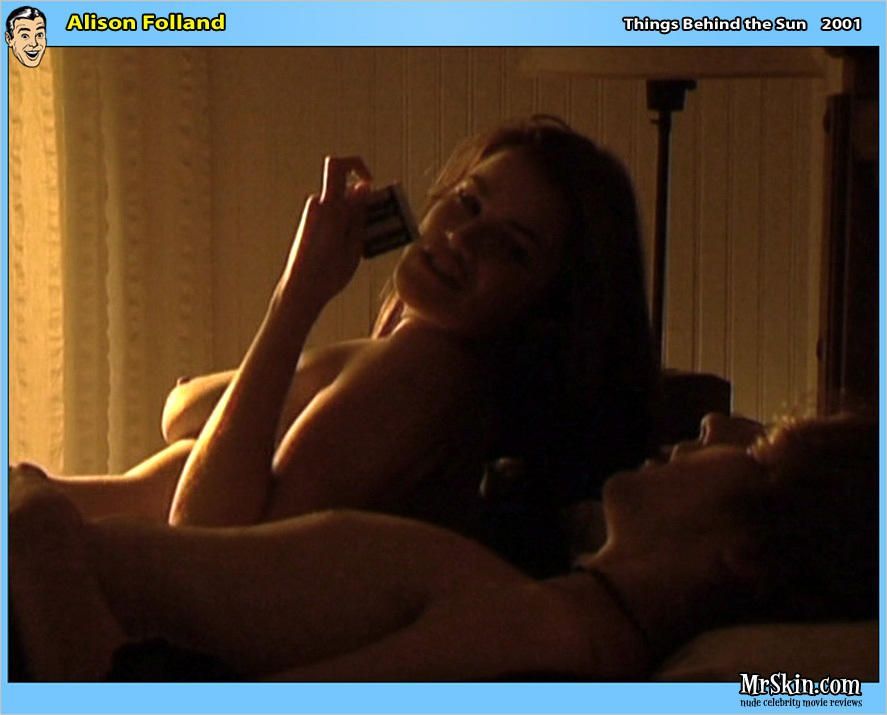 Anders directed four episodes of Sex and the City in the late 90s and early aughts, leading to her landing a bunch of directing jobs on the boob tube. She came back to Showtime in 2006 to direct the 11th episode of The L Word's third season titled "Last Dance." In the episode, Shay Kingston is nude as part of a performance art piece, encased in plexiglass and writing phrases on the walls in neon markers. She is soon joined by series co-star Katherine Moennig, who can't help but get in on the hot action herself...
Anders bounced all around the television landscape, directing everything from the Lifetime movie Ring of Fire about Johnny Cash starring pop star Jewel as June Carter to directing episodes of Murder in the First, Riverdale, and this memorable second season of episode of Netflix's pink-in-the-clink favorite!"You Also Have Pizza" is the episode where Samira Wiley gets busy on a bed with busty German babe Nina Rausch! If nothing else, you've got to give Anders credit for introducing us to Rausch's ravishing rack...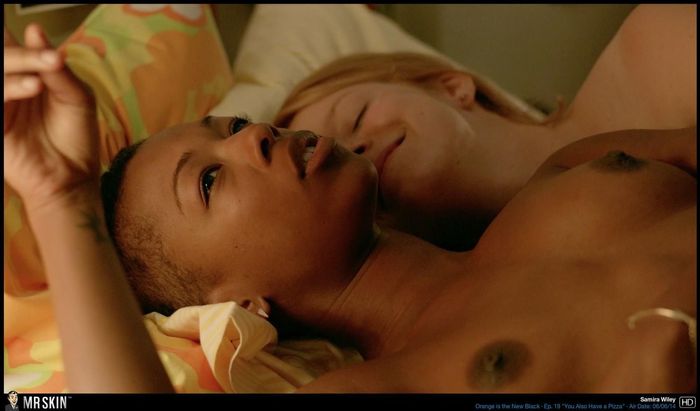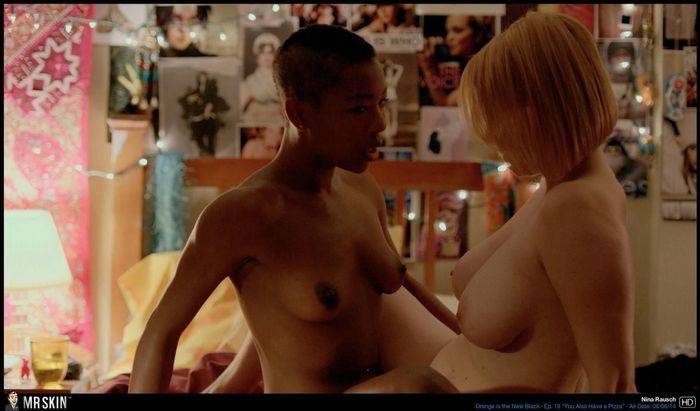 The future continues to look bright for Allison Anders, having firmly established herself as a reliable presence on nearly any set. Hopefully she gets back to writing again soon, having not been a credited writer on anything since her aforementioned 2012 effort Strutter. The world needs Anders' singular voice, now more than ever, to shine a light on the injustices of the world, as well as pointing us toward an amicable resolution with which we all can live.
Check out the Other Directors in Our Ongoing "SKIN-depth Look"Series
—Rainer Werner Fassbinder: Part One
—Rainer Werner Fassbinder: Part Two
—Rainer Werner Fassbinder: Part Three
--------------
Header image of Anders courtesy of IMDb
Footer image of Anders courtesy of Criterion Channel