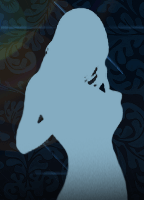 Keywords: Brief Nudity, White, Brunette Hair, Medium Breasts, Real Breasts, Average Body, Model, Musician
Nude Roles: 3
Birthplace: Brooklyn, New York, US
Date of Birth: 06/18/71
AKA: Lisa B, Lisa B.
Top Scenes
00:55:00

A brief bit of bobbling Bar-boob-scias while doing a mattress dance with ol' Jeff. (16 secs)
advertisement
Biography
Singer, model and film actress Lisa Barbuscia is the total package! Perhaps that's why the stunning starlet entertains Mr. Skin's package. With Puerto Rican, Italian and Irish genes, it's no wonder Lisa found herself on the silver screen. Indeed, her nude movie debut in Serpent's Lair (1995) pleased trouser snakes everywhere! As a sex-starved succubus, Lisa seduced Jeff Fahey's character in his office by touting her camisole-clad cleavage and nude caboose. Later, she de-robes to his delight by baring her beautiful breasts and booty! Next came the Christopher Guest comedy Almost Heroes (1998) featuring Matthew Perry, Chris Farley, Eugene Levy, and Lisa's bare bum! In what was billed as the final installment of the never-ending saga Highlander: Endgame (2000), the topless hottie was more than game to expose her end — and then some! She turned another page in her carnal career with a naked cameo in the British hit Bridget Jones's Diary (2001). About forty minutes into the rom-com, Renée Zellweger dons a Playboy Bunny suit when she walks in on Lisa taking a nude soak! As Lisa B, Ms. Barbuscia released her debut EP Telling Tales in 2004. But not before belting out the song "Adore You" for the French action flick Kiss of the Dragon (2001). Titillating turns in Michel Vaillant (2003) and Rabbit Fever (2006) followed. The busy brunette also participated in PETA's "Leave Wildlife Out of Your Wardrobe" campaign. That's fine with us. In fact, we'd be happy if Lisa left clothes out of her wardrobe too!
Filmography
01:05:00

Brief boobage and a view of rear-shelf during some love making. (46 secs)
00:31:00

Chris Farley and that dude from Friends peep Lisa's shockingly amazing bunnage through a telescope as she bathes in a lake. (16 secs)
00:55:00

A brief bit of bobbling Bar-boob-scias while doing a mattress dance with ol' Jeff. (16 secs)
01:03:00

Lisa's furburger finally makes an appearance (albeit from a distance) as she goes full-frontal for her last tryst with Fahey. (58 secs)
00:44:00

Get a load of that beautifully bouncing butt as Lisa seduces Jeff Fahey in his office. Now that's the kind of business Mr. Skin likes! (53 secs)