Page 1
advertisement
advertisement
Eva Longoria's Lesbian Makeout Censored in Spain [PIC]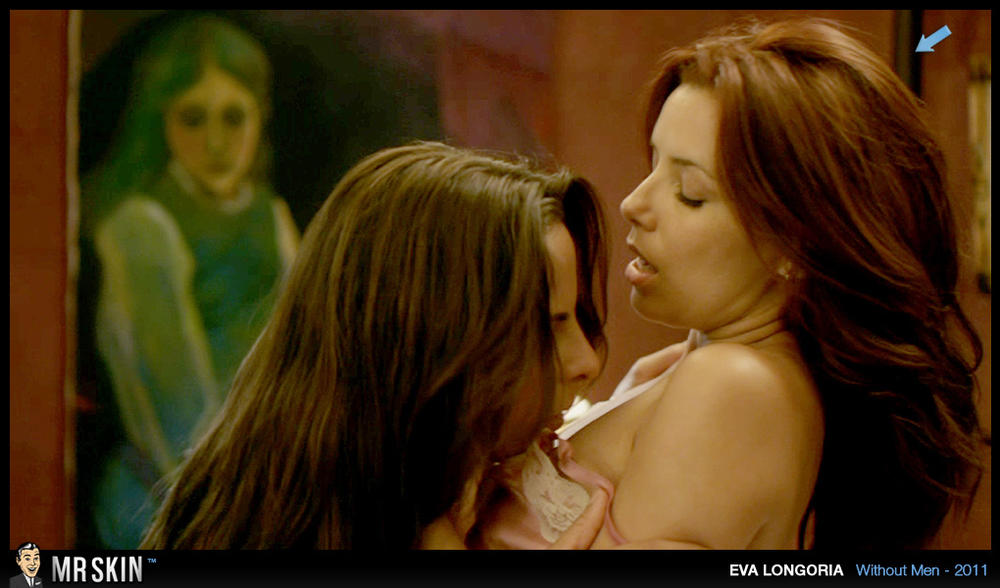 Shellfish paella may be world famous, but when it comes to an ALL-seafood diet, apparently the Spanish censors aren't so open minded. Eva Longoria's new movie Without Men (2011), a comedy about a small Mexican village populated entirely by women, was scheduled to play at the Barcelona International Gay and Lesbian Film Festival this year, but the festival's organizers are now pulling it from the lineup after the distributor made major cuts.
The problem? Scenes of Sapphic romance featuring Eva and Kate de Castillo slow dancing and making out. The scene is non-nude, so we're not sure what all the fuss is about, and neither is Xavier Daniel, the BIGLFF director:
"We received a statement from the distributor in Spain saying that when the film premieres it will have the lesbian scenes removed," he told AFP. "The audience will not understand the film, because all the lesbian scenes are cut out… It is unbelievable in the year 2011."
Are we sure this is the same country that made Sex and Lucia (2001)?
Spaniards might not be able to see Eva Longoria kiss a girl, but Mr. Skin members can see it RIGHT NOW on our Without Men page!... read more
advertisement