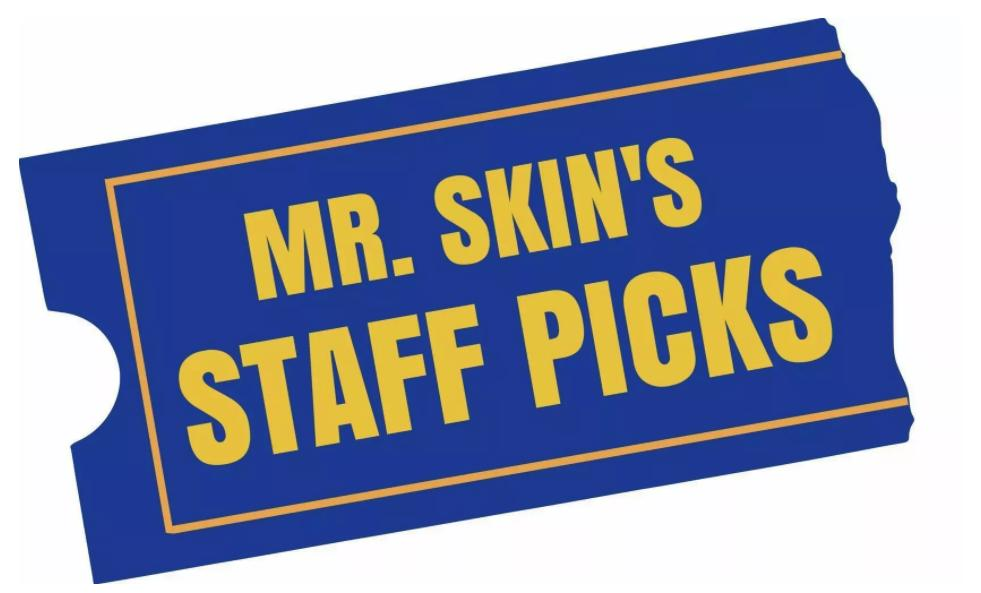 Our Staff Picks column takes you back to a time when video stores reigned supreme and the "Staff Picks" section was the place to find out what films were worthy of one's time. Of course, our version of Staff Picks has a decidedly skintillating angle, as we suss out which films from a particular subgenre are the best to find great nudity. This week let's cover one of the best kinds of films to watch during Spooky Season: Lesbian Vampires.
Lesbians are sexy, obviously. Their entire thing is seducing their prey, luring them in close, and giving them little love bites. Love bites is my nice way of saying "sucking their blood", but even saying that sounds seductive. They are sucking, after all. Everything about vampires is sexual, so it should come as no surprise that there are lesbian vampires
If I may put my nerd glasses on for a moment, one of the very first written vampire stories is the novella Carmilla which is about - you guessed it - lesbian vampires. I have written about this before and you can read about all of the films that are adaptations of Carmilla here. That being said, not every single lesbian vampire story is a direct adaptation of Carmilla.
So for this week's Staff Picks, let's check out the hottest and best lesbian vampire movies.
The title quite literally can refer to erotic hunger because that's what drives this film that stars Catherine Deneuve, Susan Sarandon, and - of all people - David Bowie. This 1983 film by director Tony Scott features a sexy love triangle. Sarandon is a doctor who wants to experiment with age reversal and she begins experimenting with a vampire couple played by Deneuve and Bowie.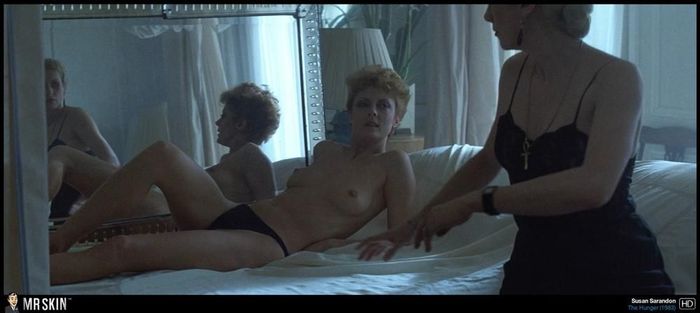 In no time at all, Susan and Catherine are cozying up together and experimenting in having sapphic sex with one another. Well, that might keep you young!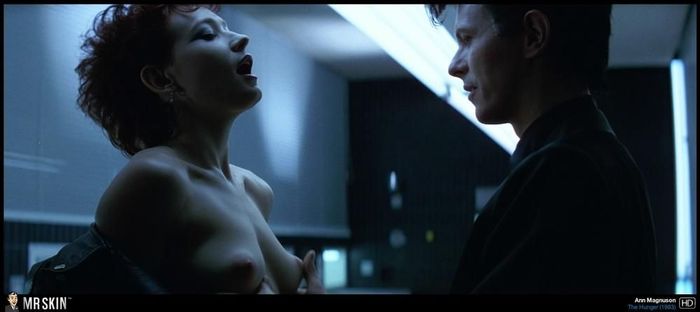 Ann Magnuson also stars as a lady who shows Bowie her puffy nipples. Someone has to keep Bowie busy because his wife is having a lot of fun without him! Leave it to Ann to show him her cans.
This classic 1973 sexploitation film surrounds a cult of women who resurrect their legendary vampire queen by using a young vessel. That young vessel is played by Marie Forsa who shows off her incredible rack in several scenes.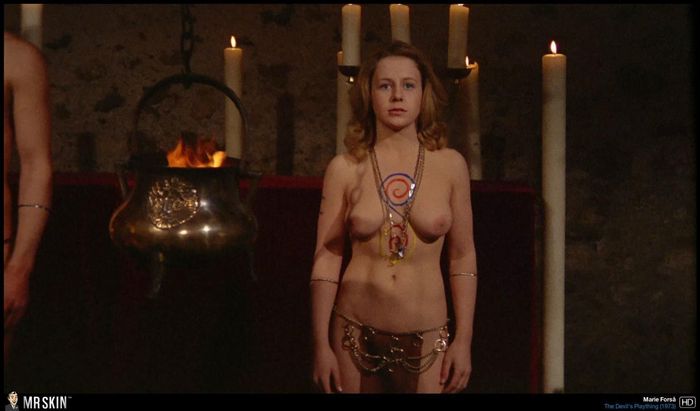 This film is filled to the brim with lesbian vampire action as well as topless women who hang out in their vampire cult meetings with other topless women. Hey, does one join this cult? It looks like a ton of fun!
Topless cult rituals where sexy young bodies are offered up to a vampire queen as sacrifice aren't the only thing that happens in this movie. We also see lesbian sex. Busty European actresses from Sweden and Germany. And Marie Forsa even has a startlingly sexy scene where she masturbates with a long candlestick.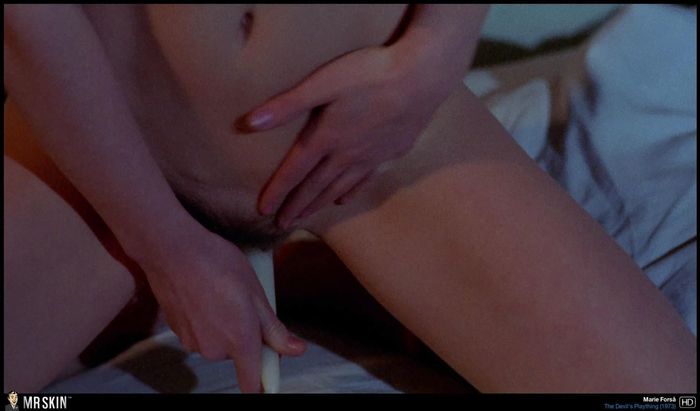 Two lesbian vampires work together to seduce men to their stately manor for sexy, bloody orgies. Does their manor look familiar? That's because it was shot at Oakley Court which is the same place that The Rocky Horror Picture Show was shot at.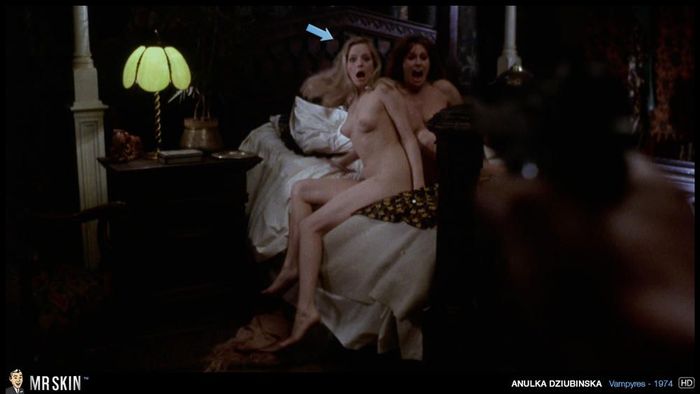 This lesbian vampire film is very sexy and very 70s. It is shot by the same cinematographer as The Wicker Man, so everything looks lush and gloomy. It's the perfect atmosphere for a horror film! The camera work as also skincredible at catching these ladies taking sensual showers together.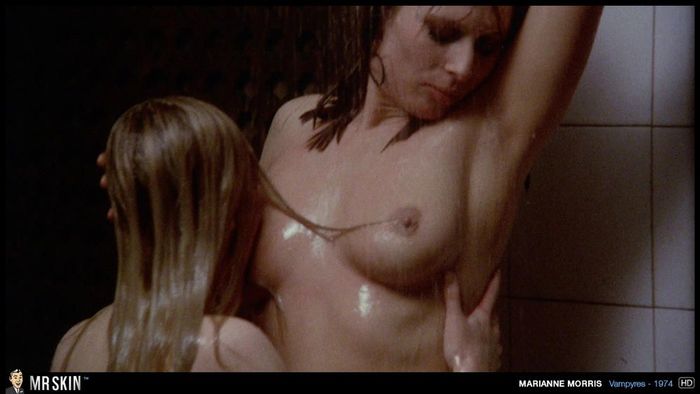 Sally Faulkner stars as does Playboy model Anulka Dziubinska and the brunette babe Marianne Morris. All three ladies go nude, showing TA and even some B. Watch Anulka and Marianne get into bed together and team up to suck the blood out of an unknowing male victim.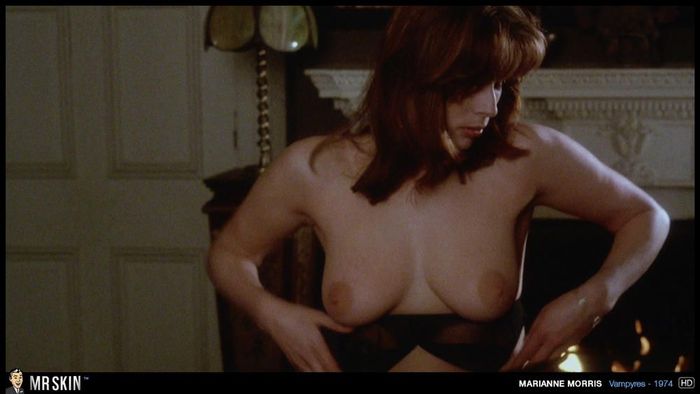 Delphine Seyrig plays an older vampire who meets a honeymooning couple played by Danielle Ouimet and John Karlen. She wants to get the man out of the picture so that she can have the young lady all to herself to suck her blood.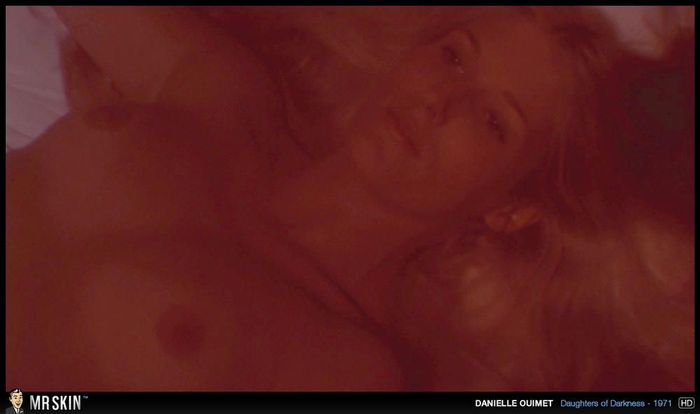 Delphine already has a young babe that does her bidding, played by the gorgeous Andrea Rau. Andrea is sent to keep the honeymooning husband distracted so that the older vampiric countess can have the young bride all to herself. That plan is not without its complications, but those complications mean that we get to see Andrea naked quite a bit.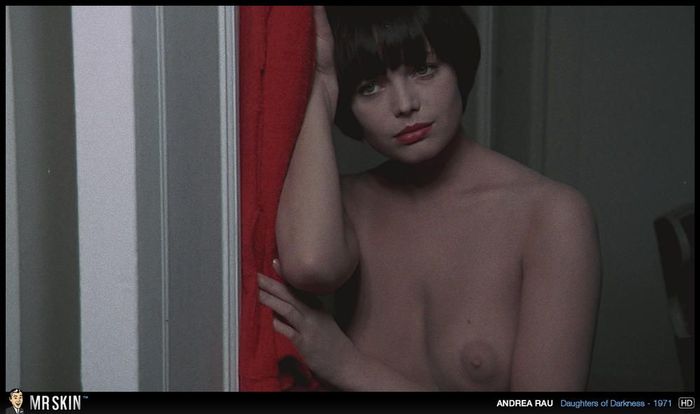 What an epic title, right? This 1972 film - again with the 70s - comes to us from Spanish director Vicente Aranda and this cult classic has gone on to inspire future directors like Quentin Tarantino. Similar to Daughters of Darkness, the plot follows a honeymooning couple. The young bride, Susan, is a virgin and she is intimidated about pleasing her husband who certainly is not one.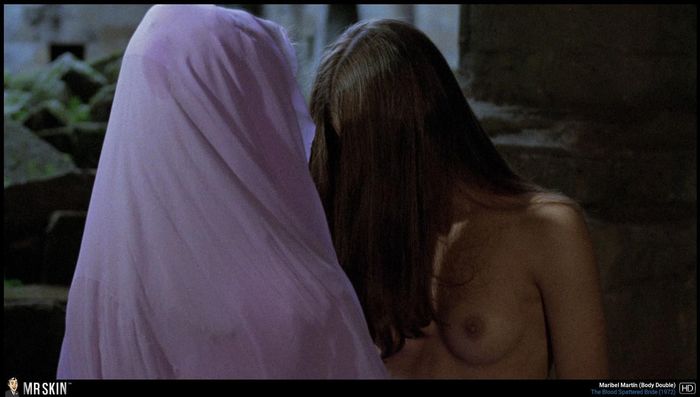 She meets Carmila - yes, it's a Carmila story! - who is played by Alexandra Bastedo. It turns out that Carmila is the descendent of a female murderess, so vengeance is in her blood. Carmila teaches the young bride to harness anger and act out in violent ways. She also seduces her! It takes no time at all for Susan to fall under Carmila's spell!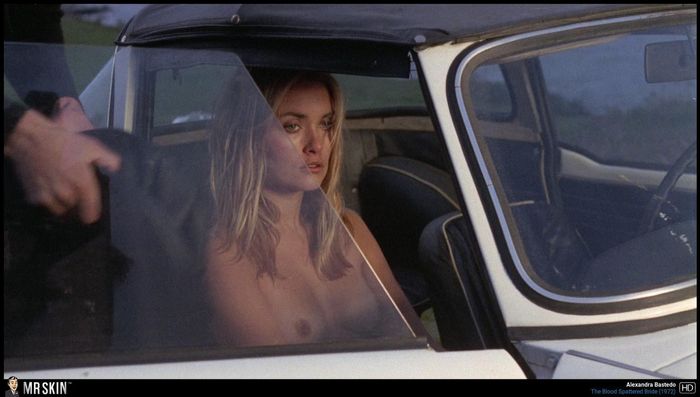 Susan is played by Maribel Martin, but she uses a body double for her super sexy and naked scenes. Alexandra doesn't need a double - she goes topless in some really sexy scenes.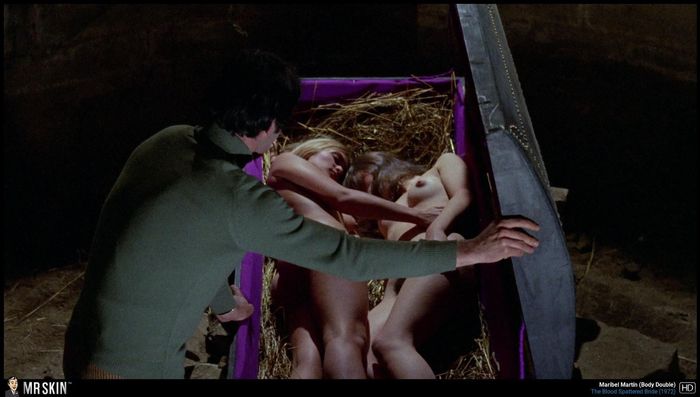 Is there any lesbian vampire movie hotter than Vampyros Lesbos? I think not. This Spanish film from 1971 literally means "Lesbian Vampires" in the title. Jesus Franco directing this very stylish flick that starred Soledad Miranda as a gorgeous, dark-haired fangstress who seduces an American lawyer named Linda (played by Ewa Stromberg).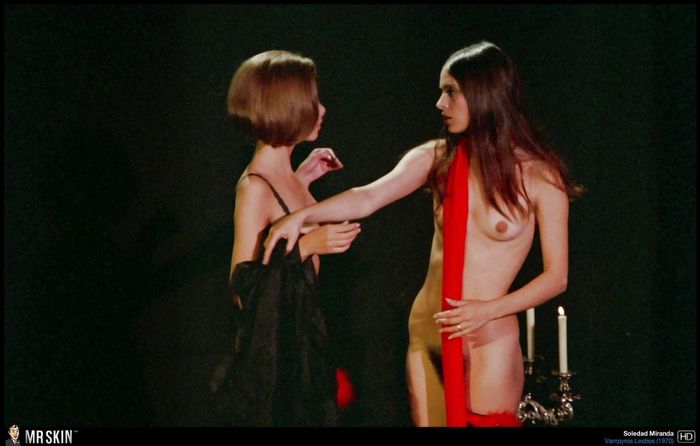 This erotic tale follows Soledad as Countess Nadine Carody, a vixen who makes Ewa Stromberg's character her prey. Ewa's character plays an American lawyer working in Turkey, where this film is shot and takes place. I guess Turkey seems as exotic as Transylvania? Regardless, the film is visually stunning and that is definitely thanks to these two gorgeous women.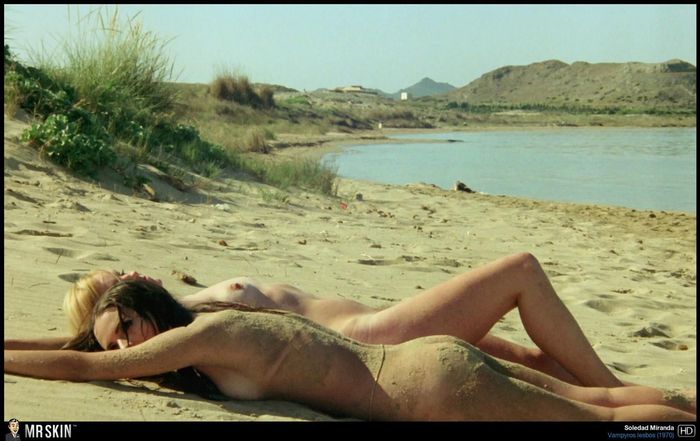 There is not much in the way of plot, script, or stellar acting. But does a sexploitation horror film with psychedelic elements need any of that? I don't think so! This is a really hot, fun watch for any fans of lesbian vampires.