Page 1
advertisement
Lovelace: Celebrity Nudity on DVD and Blu-ray 11.5.13 [PICS]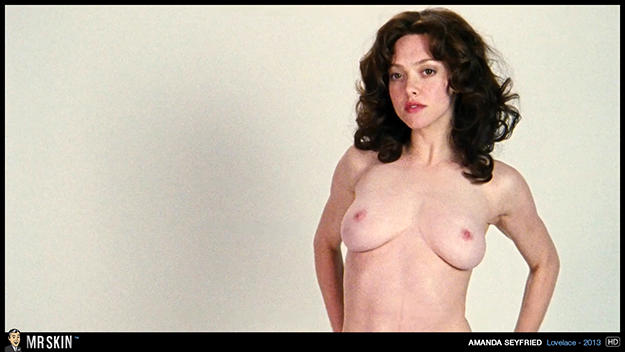 It's an explosively nude week on Blu-ray/DVD with some of the most an-tit-cipated titles finally hitting the shelves. First there's Amanda Seyfried as legendary knob gobbler Linda Lovelace in Lovelace (2013). The sword-swallowing scenes in this biopic may be fake, but Amanda's nubile nips and sweet seat meat are as real as it gets!
Rachel McAdams, Noomi Rapace, and Karoline Herfurth share lesbian lip locks in Brian DePalma's psycho-sexual thriller Passion (2012), and Christa Theret proves quite a skinspiration as a nude muse in Renoir (2013).
The second- and final- season of Magic City will leave you spell-boned with fantastic nude scenes from Jessica Marais, Catalina Rodriguez, and Elena Satine, while the sixth season of Mad Men has sexy scenes only from Linda Cardellini and Jessica Pare.
See pics after the jump!

... read more
advertisement
advertisement