Skin-die Indie flicks, horror sequels, remakes, and plenty of action mark the second Friday in May, with another sexy sextet of titles released in the midst of Spring! Here are six of our favorite movies released on May 13 in Movie Nudity History!
Oscar-nominated Greek director Yorgos Lanthimos brought us his first English language film on this day four years ago with the surreal quasi-dystopian flick The Lobster. The film marked something of a crossroads for the director as he brought his Alps and Dogtooth starAngeliki Papouliaon board, but he also cast three UK actors with whom he would work again in the future, Colin Farrell, Olivia Colman, and Rachel Weisz.
Farrell stars as a single man living "The City" where the rules dictate that single people must be booked into "The Hotel" where they have 45 days to find a suitable sexual partner or they will be transformed into an animal and sent off into the woods.The film's title comes from Farrell's choice of which animal he'd like to be turned into should his endeavor fail, but the film goes off in so many unexpected directions that this almost becomes an afterthought by the time the third act rolls around. It's a bizarre flick, as are all of Lanthimos' works, but audience members who connected with it tend to really love it.
The film's only nudity comes courtesy of Angeliki Papoulia, playing a character known only as "Heartless Woman" with whom Farrell has someextremely dispassionate sex with 47 minutes in, with Angeliki showing her left nipple and her ass...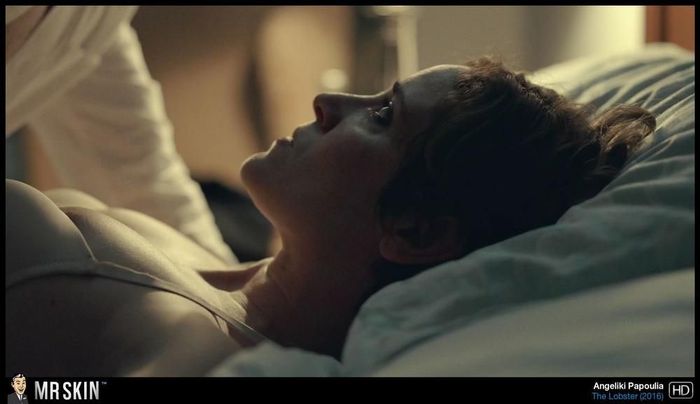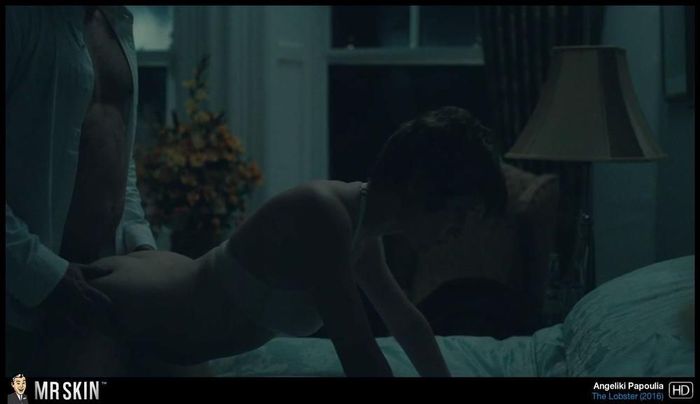 Not to be confused with the similar long-winded title A Good Old Fashioned Orgyfrom 2011, this flick centers around a sex columnist and virgin named Cassie (Jewel Staite), whom most people assume is a sexually promiscuous woman based on the articles she crafts. Having already spent the entire advance for her new book, she returns to her hometown and tries to capitalize on her reputation by staging an orgy that will serve as the basis for her new book. The film opens with a flashback to Cassie, played in her youth by Zoe Cleland, strips off her clothes to run topless through the streets...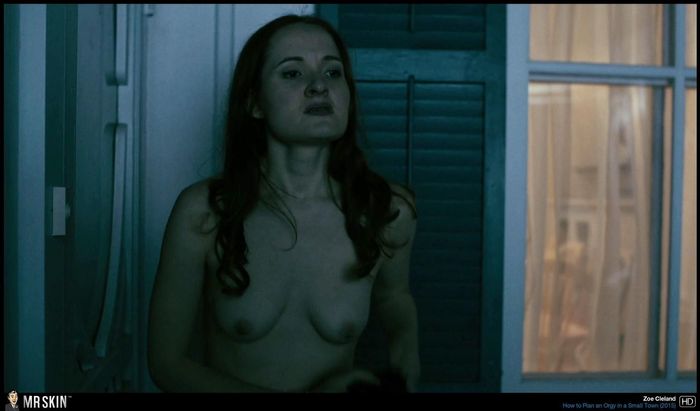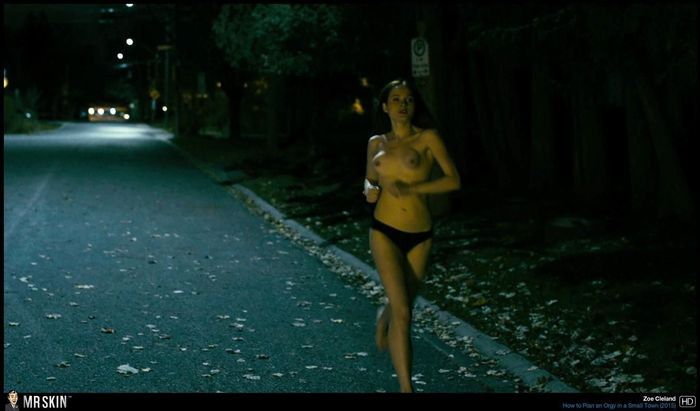 Perhaps the only reason this film had some heat around it was that it was rumored to finally feature the nude debut of Katharine Isabelle, who had spent the last two decades utilizing a body double for her nude scenes. While it ended up being far from the nude debut most of us had hoped for, there's no denying it's nice to finally see her ass as she, Jewel Staite, and the lovely Lauren Lee Smith doff their duds to end the film by running naked through the streets of their small town, bringing everything full circle...
Portions of the following text are excerpted from our SKIN-depth Look at the Friday the 13th Franchise...
Following the only skinless entry in the franchise, not to mention the most overtly comedic inFriday the 13th Part VI: Jason Liveswas no small feat for the series' sixth sequel in 8 years, and while this is a lesser entry in Paramount's portion of the franchise, it's not as bad as the stuff that followed. Ostensibly pitched asJason vs. Carrie, this flick originally began life as aFreddy vs Jasonmovie before negotiations between Paramount and New Line fell apart. Paramount proceeded with their basic framework involving billionaire land developers covering upCrystal Lake's murderous past and just made a telekinetic teen named Tina (Lar Park Lincoln) Jason's antagonist this time around. It's also fun to see a non-mustachioed Terry Kiser here just a year prior to playing the title character inWeekend at Bernie's, playing Tina's crooked doctor.
36 minutes into the flick we get our first nude scene courtesy of the gorgeousHeidi Kozak, who strips down to go skinny dipping, as women in this franchise are always wont to do, though she ends up getting pulled underwater and drowned...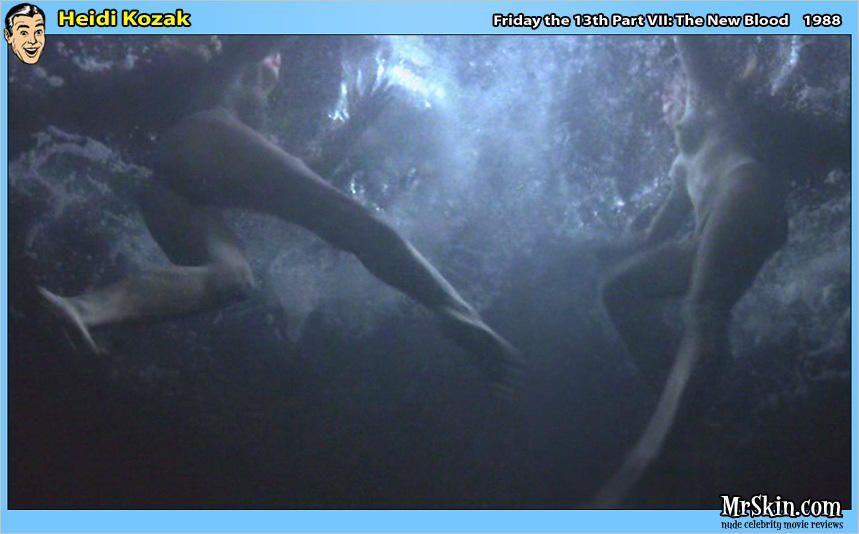 We also get a nice look atElizabeth Kaitan's breasts after she and her boyfriend David have sex, though she gets chucked out a window—as women in this franchise are also wont to do—not long after...
While there's really not much else to write home about here, including a third act showdown that reeks of having its budget slashed, there's also theamazing sleeping bag kill, which is probably my favorite kill in the entire franchise...
While it's difficult to mount a convincing argument for why one of the world's most famous films needed to be remade a scant 23 years after it caused a sensation in the film world, the one thing missing from Jean-Luc Godard's original was nudity, which was finally allowed in films by 1983. Director Jim McBride—not to be confused with our own Mr. Skin—chose to remake Godard's classic for his fourth feature film, adapting the script withL.M. Kit Carson and transplanting the action from Paris to Los Angeles.
In a bit of a tongue-in-cheek casting reversal, Richard Gere steps into the role of the petty criminal, originated by French actress Jean-Paul Belmondo, while French beauty Valérie Kapriskytakes on the role of his lover originated by American actress Jean Seberg. Gere's character Jesse steals a car in Vegas and drives it to LA where he hooks back up with Monica (Kaprisky) a woman he barely knows, but whom he believes can provide him with some cover until the heat dies down. That goes alright for a little while, as the two make like rabbits in her tiny city apartment, with Kaprisky spending a substantial amount of screen time completely nude...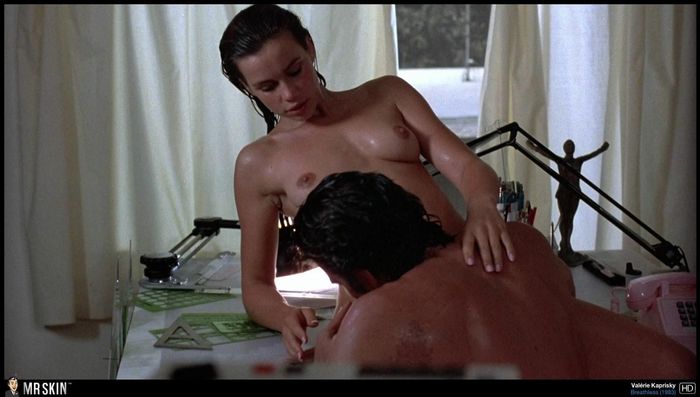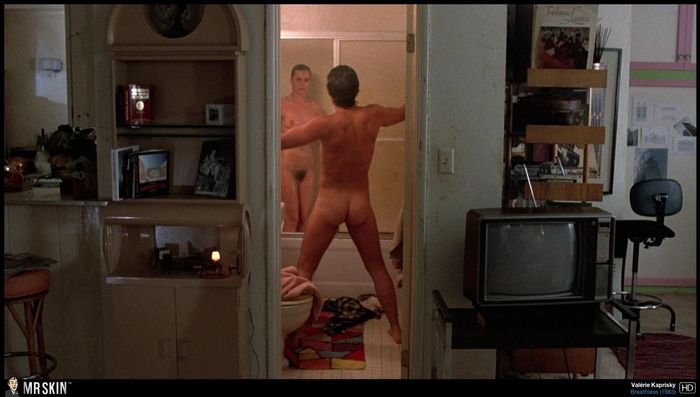 While it's far from essential, especially in a world with full access to Godard's original, there is an undeniably cool look and feel to the film that, were it divorced from the context of a remake of a masterpiece, might have helped it resonate more with audiences. It should come as no surprise to learn that Michael Mann worked on the script before leaving to make The Keep, as Breathless features a lot of the same hallmarks of the "Neon-Noir"look that Mann would help establish with his future work.
Director John Badham hit the big time in 1977 thanks to the tremendous success of his disco flick Saturday Night Fever. He quickly became one of the most in-demand guys in the business, cranking out two iconic flicks in the year 1983, both released within a month of each other.Although the latter title, WarGames, is probably the better known of the two, Blue Thunder is no slouch either. The film grossed $42 million at the box office—equivalent to $108 million in 2020—and spawned a short-lived TV spin-off the following year!
Roy Scheider stars as Frank Murphy, an LAPD officer with severe PTSD from his time serving in Vietnam, who is selected to pilot a prototype helicopter that will theoretically allow for better surveillance and response time in the city set to host the Olympics the following summer. Of course, as with all advanced technology meant to make things easier, it eventually gets sabotaged by Malcolm McDowell (Damn him and his sabotaging ways!) However, before things get out of hand, Scheider does a little surveilling on Anna Forrest doing nude yoga in her living room...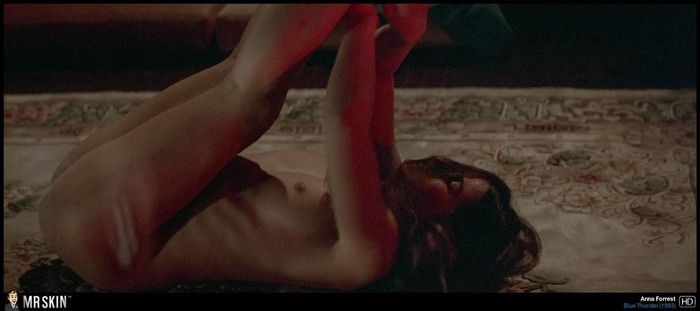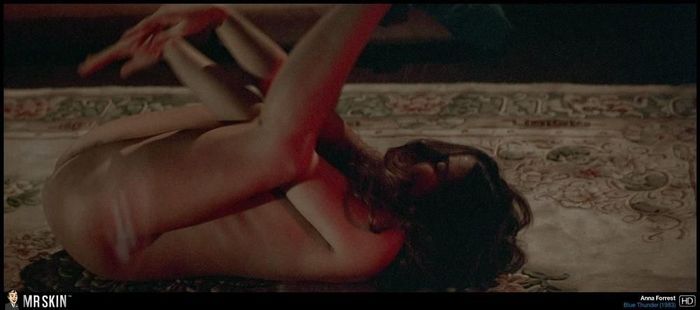 Finally, on this day 50 years ago came this Sam Peckinpah-directed black comedy-western starring Jason Robards as the title character, a down-on-his-luck prospector in the old west. Abandoned and left for dead in the desert, he one day stumbles on a water supply, hoping to build a business out of it, serving water to train passengers passing through the town. His enemies in this endeavor, however, aren't the kind that can be felled with a six-shooter, but rather the progress of technology, always encroaching on his business and threatening to make him obsolete.
Stella Stevens makes her on-screen nude debut here, playing a prostitute who befriends poor old Cable, helping him realize his dream. She realizes all of our dreams by baring some terrific TA in an outdoor tub...