There aren't a ton of movies with nudity released on this day in history, but there are a handful of stone cold classics waiting for you on February 19 in Movie Nudity History!
One of the more divisive movies of the recent past, thedebut feature film of director Robert Eggers (The Lighthouse) is a creepy, moody, atmospheric piece with an ending that people either loved or hated. Set in the early 17th century New England, the film centers around a familydoing their best to live pious lives. As so many people of the time, they eventually fall victim to hysteria over witchcraft, with the real question hanging over the whole endeavor being, "Are there really malevolent forces of evil at work here" or is this mere hysteria?
Unlike the director's much more elliptical follow-up The Lighthouse, thisfilm does offer up answers these questions, though not to everyone's satisfaction. Anya Taylor-Joy, making her feature debut as the family's eldest daughter, wanders off into the woods at the end completely nude in search of answers, but they used a body double for the nudity...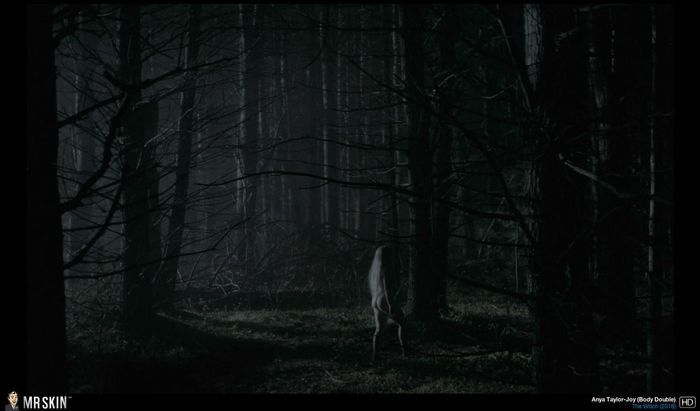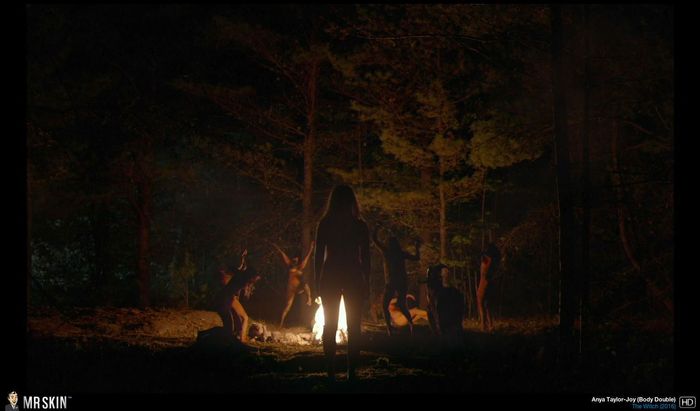 There's also some nudity from the much older witch, played by the appropriately named Bathsheba Garnett, though sadly not from the sexy younger witch showing lots of cleavage, played by Sarah Stephens...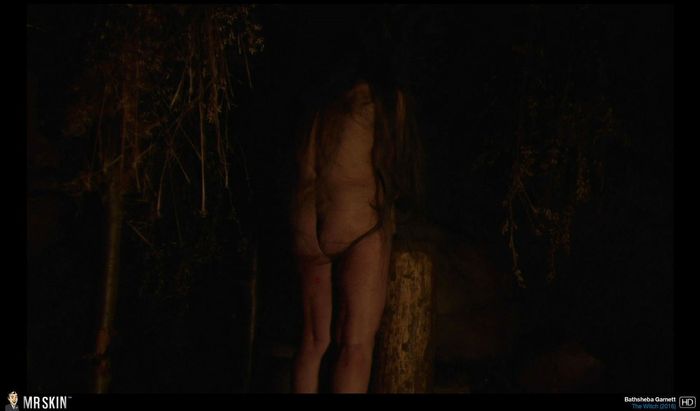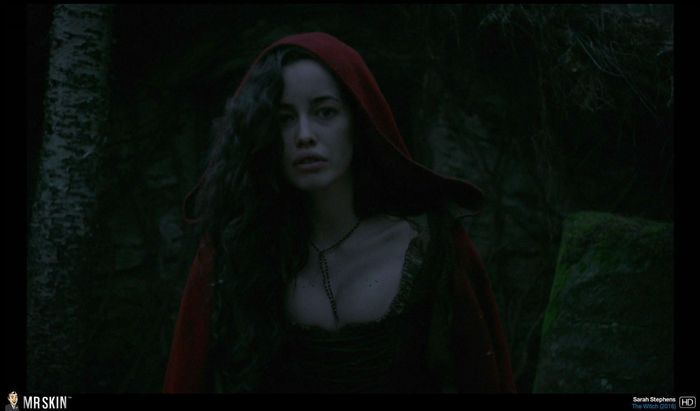 Indie film darling Parker Posey co-stars with Demi Mooreplaying adult sisters coming home after a long time away to deal with their increasingly erratic father (the late, great Rip Torn) in this dramedy released on this day ten years ago! Posey's character is married to a wealthy man, but she secretly daydreams about other men, including a fantasy sequence that sees the brunette beauty bare boobs and buns while floating in space with some hunk...
While this film sadly doesn't have any nudity, it felt like it was worth including because it's one of the biggest cult movies of all time that very, very few people saw in a movie theater. Embeth Davidtz gets romanced by Evil Ash (Bruce Campbell), who lowers her dress while kissing her, though her long hair and the camera angle prevent us from actually seeing anything...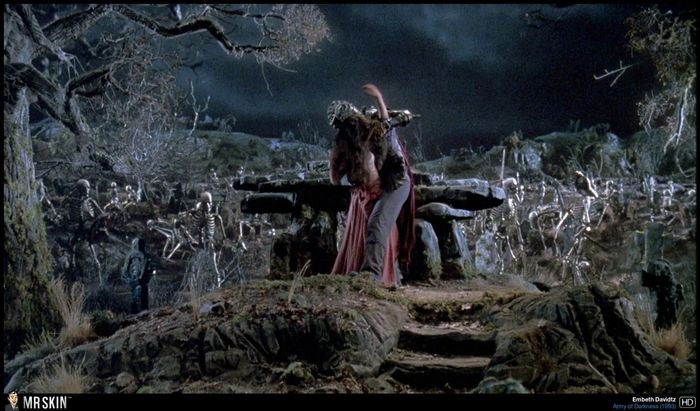 On this day in 1982—a full eight years after the original film—producers Menahem Golan and Yoram Globus revived both Paul Kersey and, in turn, Charles Bronson's career in one fell swoop, bringing back original director Michael Winner and relocating the action to Los Angeles. Bronson gained a new love interest in his off-screen partnerJill Ireland, though Kathleen Tolan wouldn't return as his daughter Carol, who survived the events of the first film, though not unscathed.
Robin Sherwoodstepped into the role, which brought with it more misery. Carol finds herself assaulted once again, committed to an institution, and ultimately committing suicide by jumping onto a wrought iron gate. But before all of that, we have to sit through another lengthy and thoroughly off-putting assault scene. Sherwood brings the right amount of detachment to the scene which ensures no one could consider it sexy...
This isn't even the film's most horrific assault. That comes prior to this when Kersey's maid Rosario(Silvana Gallardo) finds herself at the mercy of Larry Fishburne and pals, who eventually murder her as well...
When Bronson finallysets about avenging these deaths, one of the thugs pulls a fast one and takes the tourist woman he was about to assault, played byMelody Santangello, and uses her as a shield from Kersey's bullets...
I would also be remiss if I didn't give you a glimpse of the sensationally stacked Leslie Graves, who plays a hippie chick living in Kersey's building that likes to sit topless on the floor and listen to her music...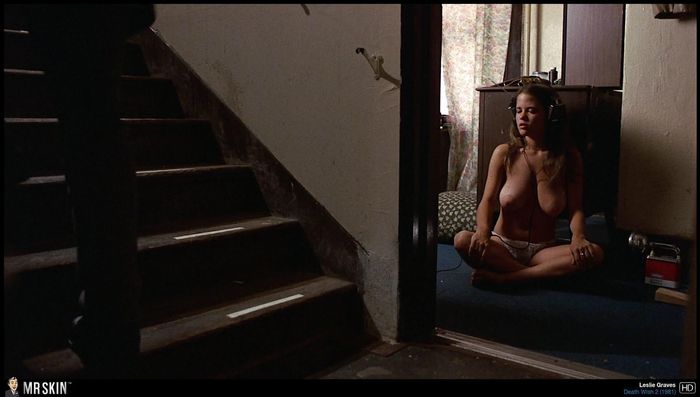 It's exploitative nonsense, but it's some of the finest in the business. The franchise as a whole is kind of incredible and you can read more about it in our SKIN-depth Look!
What a time to be alive February 19, 1982 must've been. One could conceivably have caught a matinee of Death Wish II, gotten some dinner, andthen gone to an evening screening of Wes Craven's Swamp Thing.The third DC property—following heavy hitters Batman and Superman—to make the leap to the big screen, this was another Craven effort where budgetary restrictions ultimately hampered the film. While it is most assuredly a case of a director doing the most he can with the very least, it also reeks of unfulfilled promise.
Adrienne Barbeau
—who appeared in another comic book movie,
Creepshow
, released the same year—stars as government scientist Alice Cable, a feminized version of an existing Swamp Thing character.Cable travels to the swamp to monitor the work of her former flame Dr. Alec Holland (a shockingly young Ray Wise), who is on the verge of a major scientific breakthrough involving genetics and plants or something. It's all sort of ill-defined and the film takes more cues from the mad scientist monster movies ofthe 1950s than it does the character's comic book origins.
Swamp Thing
is a perfectly serviceable piece of camp cinema, and Craven does all he can to make the film as fun as the rubber suited monster movies of his youth. The film's climax is where the budgetary restrictions hurt the film the most, with the villainous Anton Arcane (a delightfully hammy Louis Jourdan) turning not into a giant spider monster—as he does in the comics—but rather some third-rate Halloween storeversion of
South Park
's infamous Al Gore nemesis, ManBearPig...