Emma Thompson recently stunned us all with a fabulous full frontal nude scene in the film Good Luck to You, Leo Grande. In that same movie, she had sex sex sex and more sex. She loved to have sex! Because of this skintastic recent scene of hers, I wanted to highlight the rest of her boobalicious career. You may not even remember how many times she showed her breasts in the past. Let's throw it back for Throwback Thursday to Emma Thompson's most memorable nude scenes.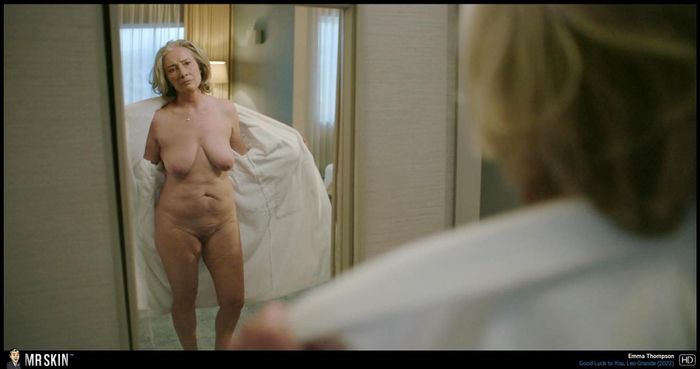 The lass from London started acting in the 1980s and she was even in a comedy troupe with Hugh Laurie before she landed a role in Kenneth Brannagh's Henry V, making her come off as a more serious actress (she and Kenneth were married for several years). Just because she started doing Shakespeare does not mean that she had to keep her corset on. Her nude debut came that same year in 1989 when the young, sexy Brit took it all off to have sex with Jeff Goldblum. We see great shots of her breasts during her sex scene in The Tall Guy.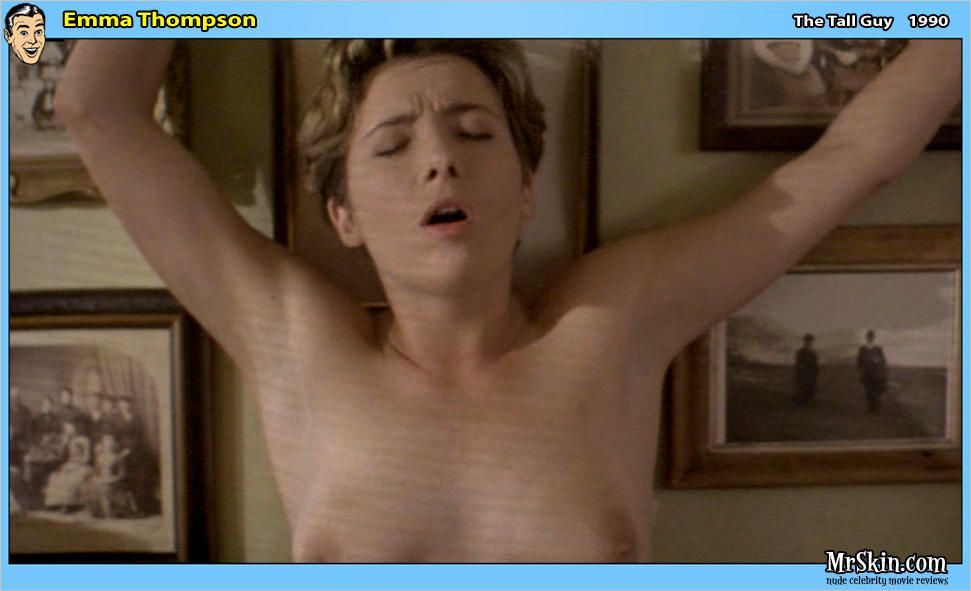 She did a lot of fun projects in the 1990s and she even returned to nudity here and there. She has acted in a lot of dramatic adaptations and, yes, Shakespeare, but she had us wanting to sing her sonnets when she took off her top again in 1995's Carrington. We care a lot about her cans in multiple scenes including one in which she wades in the water topless and another in which we get to watch her get dressed.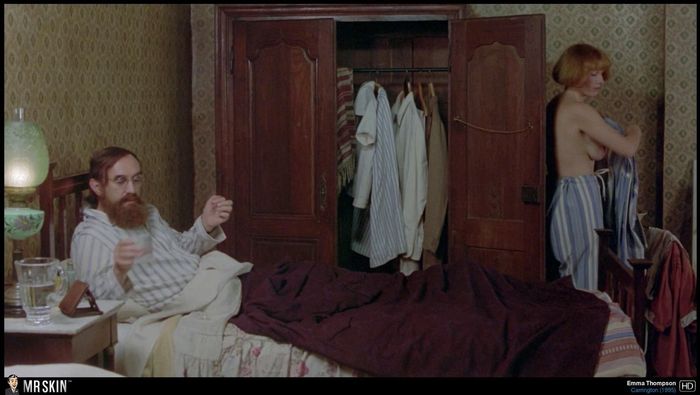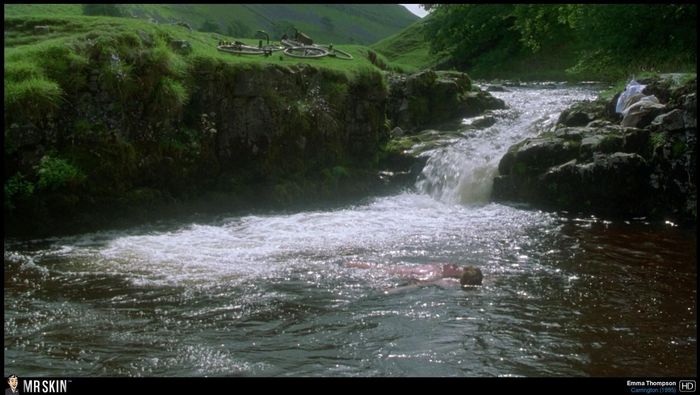 Her 90s nudity did not stop there! She appeared hairy-pitted and topless again in The Winter Guest in 1997. Her breasts are a welcome guest in any season! Fun fact: this quirky film was directed by the late Alan Rickman, a dear friend of hers who also played opposite her in everyone's favorite Christmas movie that they love to hate, Love Actually. She did not go nude in that movie, but Alan Rickman convinced his dear friend and beautiful starlet to ditch her top for him. That's what friends are for!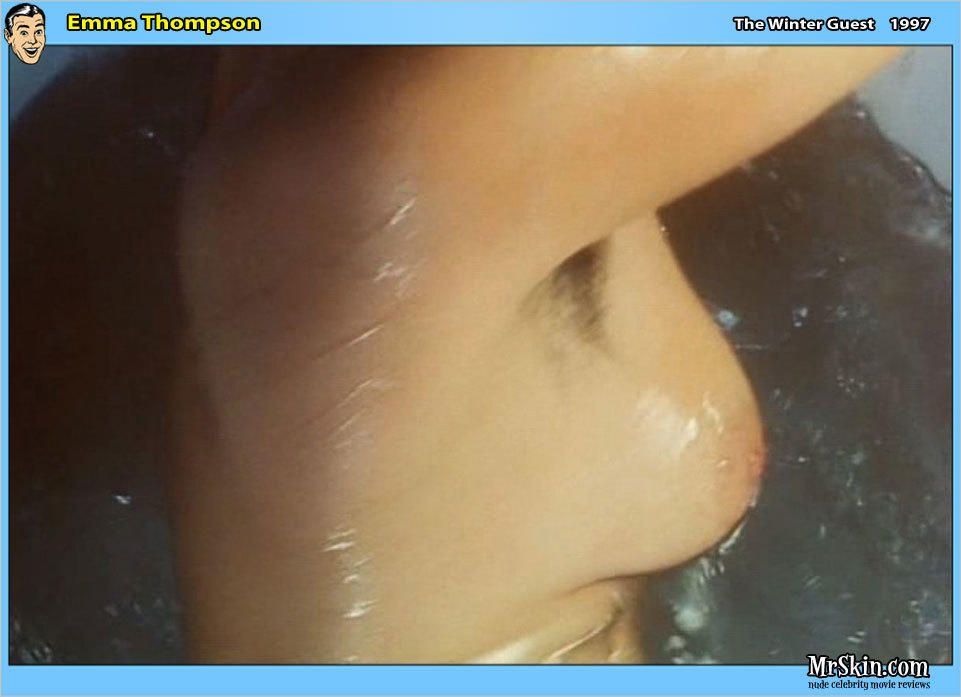 She was sans bra in 2001's Wit, but she was often covered in hospital wires as she played a cancer patient. It was a marvelous performance, but to see her cans without wires you only have to check out 2003's Angels in America. There is a little bit of body double and CGI work in the movie, but it's still a great time to check out Ms. Thompson.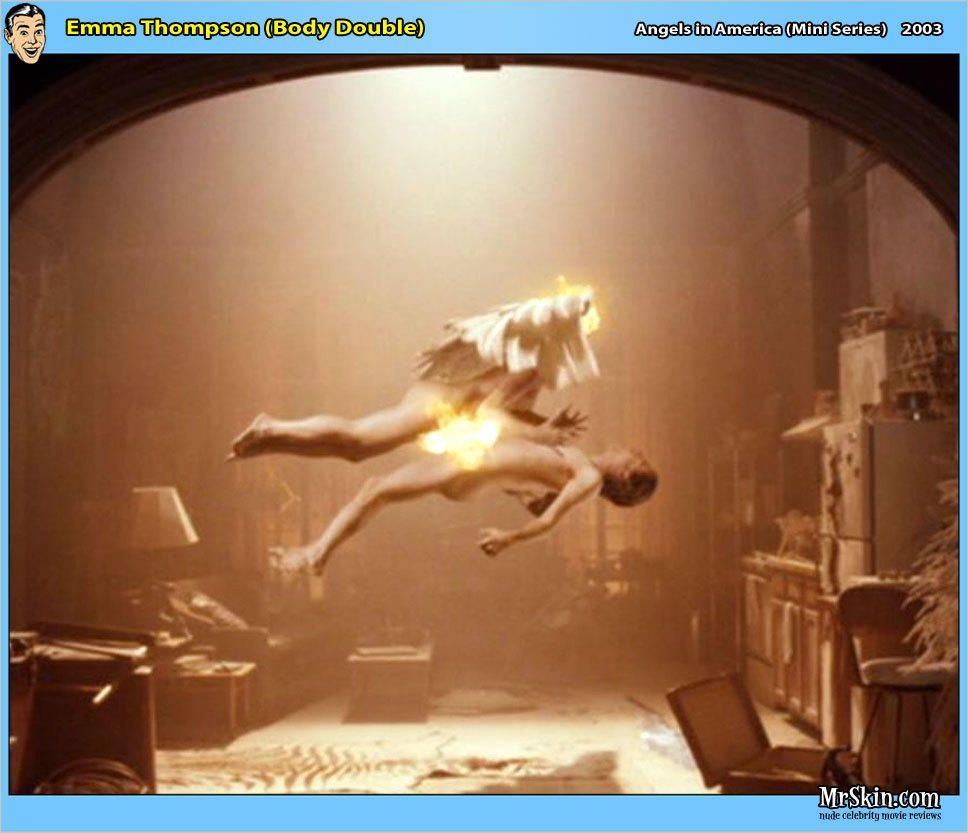 2003 was her last nudity before Good Luck to You, Leo Grande. I had almost given up faith that Emma would be nude again, but here she is in 2022 showing off her mature bod. She had us loving every second of it, too!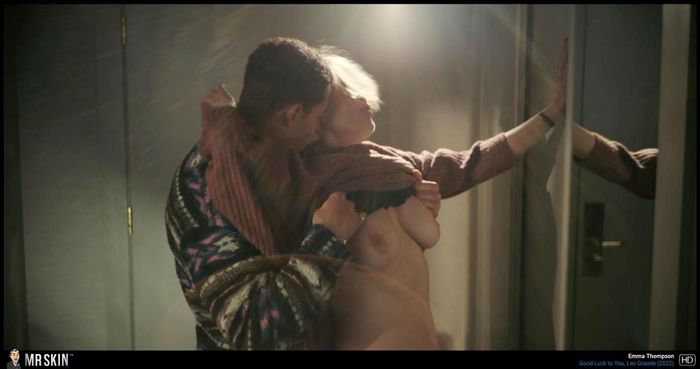 Of course, I still love her older work. Watch her have sex with Jeff Goldblum in The Tall Guy. This scene will make your guy grow tall in your pants: