Page 1
advertisement
Cinefamily Gets Nasty with a 30-Day Celebration of "Video Nasties" [PICS]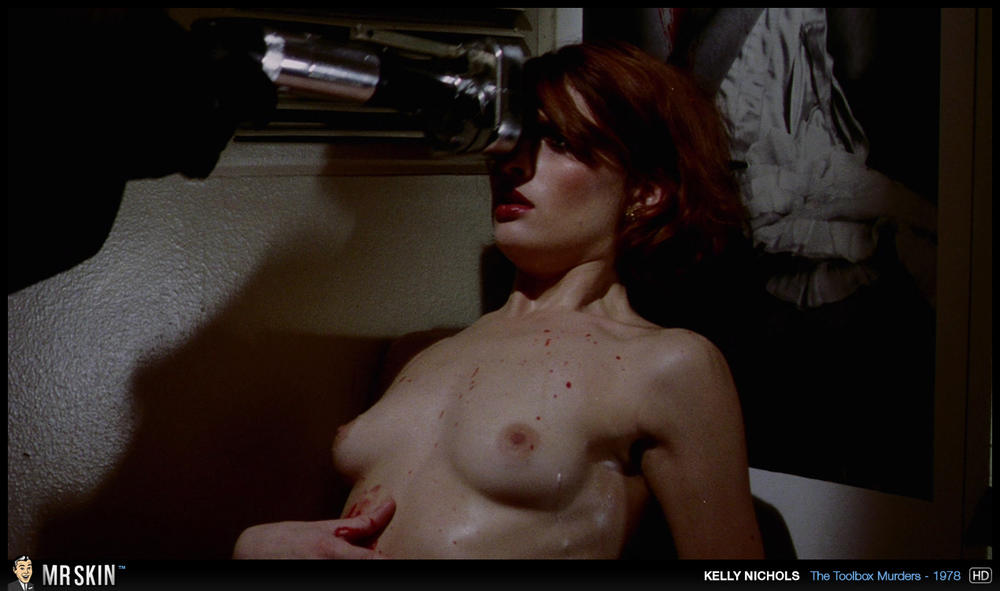 Not familiar with Video Nasties, eh? Well, gather round, kids, and let ol' Uncle Skin tell you a story: A long, long time ago, back in the VHS era, somehow the British government became convinced that horror movies were single-handedly sending the morals of English youth straight down the toilet.
So they assembled a list of 72 titles, each featuring content-- nudity, gore, graphic torture, David Hess--that was deemed inappropriate and thus banned or censored in the UK. Of course, once this list was leaked to the media, each of those 72 movies became instant must-sees for horror fans, and the resulting notoriety has buoyed their popularity to this very day.
To celebrate the twisted legacy of the Video Nasties, Los Angeles' Cinefamily is holding a month-long series of 30 midnight movies, each hand-picked from that scandalous 72. We've already missed Night Warning (1981), Hell of the Living Dead (1980), and The Witch Who Came from the Sea (1976), but never fear- the lineup only gets more nasty as the month goes on, culminating with a 35mm screening of the infamous Cannibal Holocaust (1980) on Halloween night.
And as a test for the most hardcore of horror hounds, Cinefamily is also holding a contest: each movie-goer who attends a midnight screening will be issued a scorecard, and the lucky guy (or gal) whose stomach of steel endures the most Nasties gets to guest program a Cinefamily screening of their choice!
See the full schedule for Cinefamily's Nightmare City: A Video Nasties Celebration series after the jump!... read more
advertisement