Mr. Skin is quivering with anticipation, because the Academy Awards are getting a heaping helping of carpet munching this year! Nominees Black Swan and The Kids Are All Rightboth feature scenes of lesbionic love (and lesbionic parenting, in the case of the latter). In honor of this perfect Sapphic storm, Mr. Skin is counting down our favorite girl-on-girl scenes that Mr. Oscar has favored with his affections.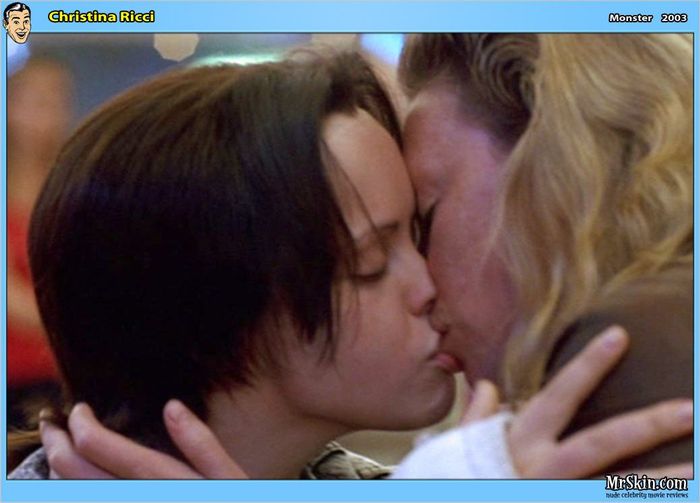 Charlize Theron was a big winner for her performance as unhinged lesbian serial killer Aileen Wournos in Monster (2003). Before Aileen is sent to the chair for her homicidal hooker ways, sparks fly between her and ladylover Christina Ricci.Christina keeps her hefty headlights inside her top in the film, leaving Mr. Skin feeling truly victimized.

Hilary Swank made a splash with her portrayal of Brandon Teena in the tearjerker Boys Don't Cry (1999), for which she won an Academy Award. In the film, Hilary puts a finger into sweet, sweet dyke Chloe Sevigny in a lesbian scene so skintastic, it had to be trimmed down for the film to get an R rating.
Director David Lynch is known for his surreal dreamscapes, and he was nominated for Best Director for creating a wet dream come true with Naomi Watts and Laura Harring in Mulholland Drive (2001). Mr. Skin doesn't care if the film makes sense, because the pairing of these temptresses and their incredible tits was a stroke of meat-stroking genius.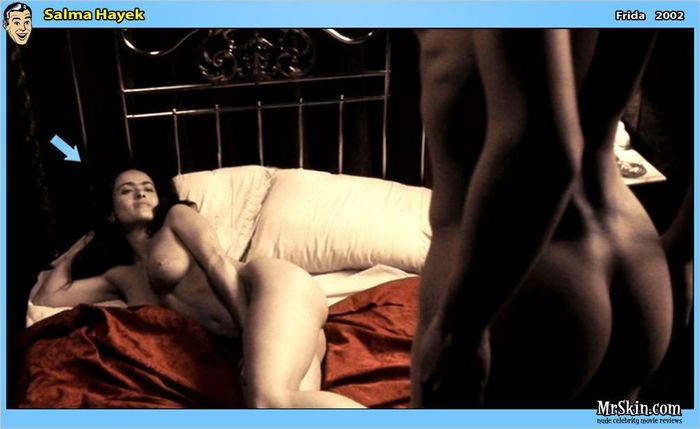 Salma Hayek was nominated for an Oscar for her portrayal of Mexican painter and legendary bisexual Frida Kahlo in Frida (2002). Salma paints an absolutely stunning picture as the philandering Frida seduces a series of playmates for pearl polishing.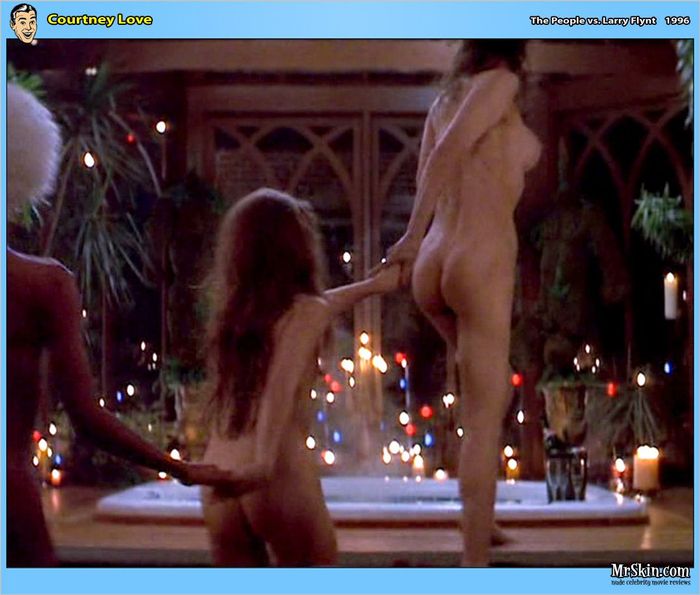 The life of Hustler founder and legendary lech Larry Flynt was brought to lusty life in the film The People vs. Larry Flynt (1996), nominated for Best Actor (Woody Harrelson as Larry) and Best Director (Milos Forman). In the film, Courtney Love plays to her strengths as Larry's wild child wife, including a hot tub muff dive with two of her breast friends.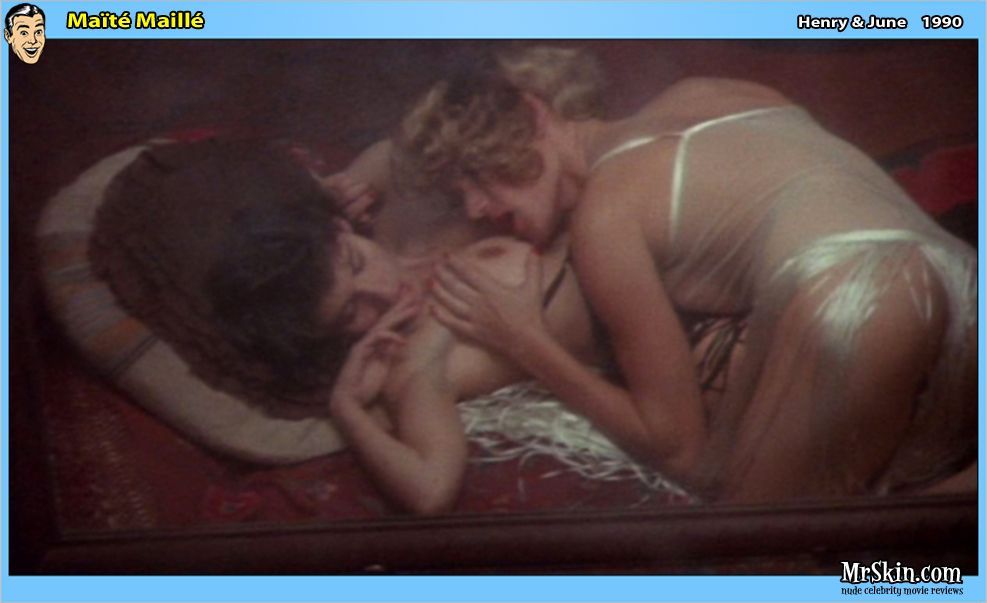 One of the most pornographic prestige pics of all time is Henry June (1990), which chronicles the exploits of bohemian author Henry Miller and his wife June. In the pic, flaunting the sexual standards of 1920's Paris, including a strong Sapphic streak in June, played by Uma Thurman, is an act of sexual revolution. Viva la France!
There's a whole lot of muff diving going on, so get those wetsuits on and keep those tissue boxes handy!
Stay tuned for more Academy-Award winning nudity all week on the Mr. Skin blog!