By C.G. Hilliard

College student Jennifer Sugar and hearing equipment specialist Jill Nelson, neither with any knowledge of the porn industry or any experience writing professionally, met on an Internet message board and collaborated to write John Holmes: A Life Measured in Inches.

Since its publication this year, the book, which also serves as an oral history of the Golden Age of porn, has become regarded as the definitive biography of adult cinema's most famous leading man. Recently, they took time out to talk to C.G. Hilliard about their story.
What made you decide to write this book?

Jill: Jennifer initiated this project in 2004. She had seen the movie Wonderland and having seen the movie, she wanted to learn more about John. So she wanted to read a book about him, and when she found there wasn't one, she decided to write one herself.

She and I met on a message board online about the film Wonderland, in 2005, and I had the very same thing happen. I watched Wonderland followed by Wadd: The Life & Times of John C. Holmes. I was 49 and I had absolutely no knowledge of the adult industry. I knew who John was from having been a teenager in the '70s. I knew he was well endowed and I kind of knew peripherally about the Wonderland murders... But I didn't know any more than that.

He was the kind who was catapulted to the pinnacle of the adult entertainment industry when it was in its infancy. He had a wife, he had a lot of girlfriends, and I thought, "How was he able to do this?" I was fascinated and I started reading about him.

Jennifer and I met through our mutual interest in the subject. She told me she was writing a book about it. But she was near to graduating university and she realized it was too much of a project to do on her own and she invited me late in 2006 to help her.


Jennifer: I didn't know who John Holmes was until I was 21 and I saw the movie Wonderland. Then I was curious to know more about him. I knew he was porn star, but I hadn't seen any of his movies. And when there was no book available, I thought it might be fun to write one.

What did you know about pornography before?

Jill: Not a lot! My husband's mother's husband often imported pornographic films into Canada. In the '70s and early '80s it was illegal. And he would lend them to my husband and I watched a couple of them and I really wasn't interested.

Jennifer: I didn't know much at all, but I was curious about it. I had only seen a few movies prior to watching John Holmes's movies.

What was the first pornography you ever saw?

Jill: Looking back, it was probably some Swedish Erotica or loops. I never saw any feature films. My knowledge of pornography was very limited before embarking on this project.

I was more into the hippy thing. My husband and I lived on 72 acres of land with no water and no electricity. I never crossed paths with the X-rated industry.

Jennifer: The first one I watched was called Positions Wanted. That's all I remember about it.

Do you remember the first nude scene or sex scene you ever saw?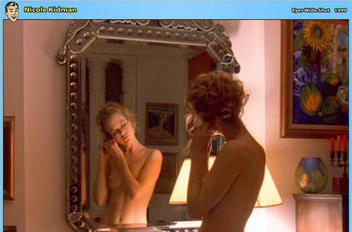 Jill: It was a scene with Ron Jeremy and a blonde. I remember what struck me about it was that there was no foreplay. I didn't find it really much of a turn-on.
When I got involved with this project and started watching John's films, one of the very first scenes I saw was Prisoner of Paradise and John was in a sex scene with Mae Lin and it was so beautiful. He picked her up and carried her over to a bed and really made love to her. And I learned later from his widow that that was one of John's favorite scenes.

Jennifer: I guess it was Eyes Wide Shut.

What if anything, did you expect to find before you started doing the research?

Jill: What I had read about John was very salacious, naturally, because of the things that he did. But I sensed, "There's got to be another side." In Wadd, people talked about him having a big heart and I thought that that sounded genuine.

Jennifer: I wanted to learn everything I could about John Holmes. I think Wadd still is the best documentary, but it's limited, because there are less people interviewed in it than we did for the book. I was just looking to find a balance and to be fair in telling his story.

The hardest thing for me to get over was that John had made so many poor decisions that could have hurt and that did hurt other people. But I was also hearing a lot of positive stories about him.

From the stories that Bob Chinn and Joel Sussman told about him, you could tell he had a real fun, childlike personality. But he had a bad side too, when he was addicted to drugs.


What thing that you learned about John Holmes most surprised you?

Jill: My preconceived notions were probably that people were sleazy and immoral. But when I started interviewing people I found quite the opposite to be true. I have met people through this project that are friends that I keep in touch with. Getting to know some of them has enriched my life. I've learned not to be judgmental of people who work in the sex industry.

Jennifer: I think it was surprising to hear the good things. I heard a lot of bad things from the documentary, but I had never heard before that John had a stepson and tried to be a good father. And I hadn't heard as much about his relationship as a godfather to the Amerson kids.

While writing the book, did you feel that you had inhabited Holmes' world?

Jill: I appreciate and believe that I have gained a better understanding of Holmes' world, through the course of writing this book. It was really interesting talking to some of the women who had co-starred opposite John in films, because many of them are close to my age and I found that because we grew up in the same era, it was easy to relate about many things.
I never would have had the desire to do what they did, even though I considered myself to be very liberated during the 70s, but, I respect them for their choices. Upon completion of this book, I feel a little like I vicariously experienced John's world, through the conversations I had with his fellow performers and co-workers. I am pleased to have had the opportunity to glimpse into their lives.

Who was your favorite person to interview?

Jill: I really enjoyed taking to Jamie Gillis. He was a great guy and he was my first interview. It was either him or Candida Royale, and I really liked her too. They were very genuine, very candid, and very warm.

Many people felt like they had been burned in the past and I think they responded to the fact that Jennifer and I had no connection to the industry and we weren't bringing any baggage to the project.

Jennifer: Joel Sussman was just a really positive person over all. It was a pleasure to talk to him. And he's someone I still keep in contact with.

Seka had a lot of good business-related advice for us as well as doing the interview. And Julia St. Vincent was also a really good person to talk to because her story with John hadn't really been fleshed out all that much.


How many John Holmes movies did you watch?

Jill: 200—114 features and 86 loops. That's a lot of John Holmes scenes.

Jennifer: Jill watched more than me, so I probably watched 70. We both would watch a lot of the same ones so we could compare our ratings.

When you were watching the 100th movie, were you sick of watching?

Jill: Mostly, I watched and evaluated films over a period of about 6 months. I probably enjoyed reviewing the feature films in particular, more than I did the loops, because the loops are on average about 10 minutes long and basically set-ups for straight sex, with little in the way of plot development.
It became a creative process to attempt to devise different ways to write about sex on film without sounding too repetitive. I'd say that our feature reviews are more of an erotic nature, with touches of humour here and there to keep them entertaining, while our loops synopses are sexually explicit.
Overall, our movie reviews are aimed primarily at adult film fans, but hopefully, mainstream readers will enjoy them, too.


What was your favorite one?

Jill: I love Superstar, John Holmes. I like the sex scenes. He's basically embellishing in the movie, like he did in real life. But it's kind of funny. It's a mockumentary. It was directed by Alan Colberg and made in 1979.

His co-star is Laurien Dominique and she's interviewing him. He turns on the charm and bullshits his way through, but that's part of his charm. People always say, "John Holmes was such a liar!"

But John lied a lot to sell his product. But from the twinkle in his eye, you can tell he knows that he's pushing the envelope. Not always, but for the most part, his embellishments were about his career and they were harmless.

Jennifer: I really liked the comedies. One of my favorites is Hot Nurses.

Many people consider watching porn as a sex act of some kind. Did you ever think about it that way?

Jennifer: It's hard to think of it as anything else than research. Some movies were definitely more fun to watch than others, but it's never too sexy when you're there with a pen and a clipboard taking notes!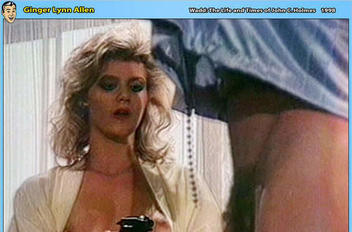 Did you stop watching porn after the book was done?

Jennifer: Yes. Not that I'd rule it out, but it's never been a hobby of mine prior to writing the book and it still isn't.

What kind of reactions has the book gotten so far?

Jill: Wonderful! Don Fernando told us that he was thrilled that we'd quoted him word for word.

Raven Touchstone, she's a scriptwriter, wrote and said, "For once somebody finally told the truth about John Holmes and about the business."

A lot of people who cared for and loved John were concerned that we were going to portray him negatively. We said we had to tell the truth, but that it would be balanced and we would show the good along with the bad.
Jennifer's intention before I became involved was to be unbiased. I am pleased that she invited me to assist her in telling John's story.

We were told Laurie [his widow] was going to be difficult, but she was great. I can't say enough good things about her.

Jennifer: It's been pretty good. People are curious about the topic even if it's something they hadn't been interested in before, like the case with my mom. She didn't know anything about John and I think she was surprised I was writing the book. But she enjoyed it and asked me questions.

Did it surprise people that you wrote this book?

Jill: People who have known me for a long time are aware that I have always been engaged and attracted to off-beat subjects. Granted, co-authoring a biography about John Holmes is certainly a very unique venture, especially when neither Jennifer or I had a previous connection to, or interest in pornography.
There were many factors at play. I have always found iconic personalities to be interesting, and I am fascinated by the psychological make-up of humankind. The pornographic film industry was a new entity for me, so that angle presented an interesting challange, while the area of addiction is a topic I relate to because of my own family history.
There are many facets of John's life story and legend that I had believed to be appealing, tragic and worthy of exploring further.

What's next for you?

Jill: Right now, we're really just promoting and publicizing the book. I have a job working as a hearing equipment specialist in Ontario three days a week and Jennifer is also working.

I do have something else I'd like to write. I spent six months when I was 18 on the West Coast hitchhiking and traveling and I documented that. But that's a little bit down the road.

I think Jennifer and I both want to give this book as much attention and TLC as we can before we move on to other writing projects.

Jennifer: I would like to write a second book, but I'm just waiting for another idea. The John Holmes one just kind of came to me, so maybe something else will.

Published by BearManor Media, the book has a blog page at www.johnholmesinches.blogspot.com as well as a website: www.johnholmesinches.com and a Myspace page.