Jill C. Nelson made her auspicious debut in the literary world with a penetrating look at an infamous porn star in John Holmes: A Life in Inches. The interviews and research for that biography had her crossing paths with such legendary ladies as Seka, Serena, and Rhonda Jo Petty, who inspired her to embark on her latest offering, Golden Goddesses: 25 Legendary Women of Erotic Films, 1968-1985. This in-depth exposition delves into the classic era of pornography, from the onset of hardcore in 1968, to the video boom of 1985.

Jill has chronicled tales of showing tail from superstars of the skin screen like Marilyn Chambers, Seka, Veronica Hart, Georgina Spelvin, and plenty more. Women who have moved millions of sex tapes and achieved long-term staying power. Legendary screen sirens from arguably the sexiest time in hardcore history, who risked arrest and reputation to bring us some of the finest onscreen escapades ever filmed. We could wax poetic on these pioneers of porn all day!

Better yet, if it has always been your dream to meet and party with these Golden Goddesses, Jill is having two release parties this week in West Hollywood (details here), and will be joined by a lineup of legendary guests that will blow your mind and your pants: Kay Parker, Veronica Hart, Serena, Rhonda Jo Petty, Georgina Spelvin, Annie Sprinkle, Kitten Natividad, Kelly Nichols, Sharon Mitchell, Ginger Lynn, Christy Canyon, Nina Hartley, Laurie Holmes, Julia St. Vincent, Raven Touchstone, and Carly Mills (daughter of the late softcore film actress, Barbara Mills).

Now she's giving us the inside scoop on the best actresses ever to appear in hardcore movies, and the ins and outs of the bumping business: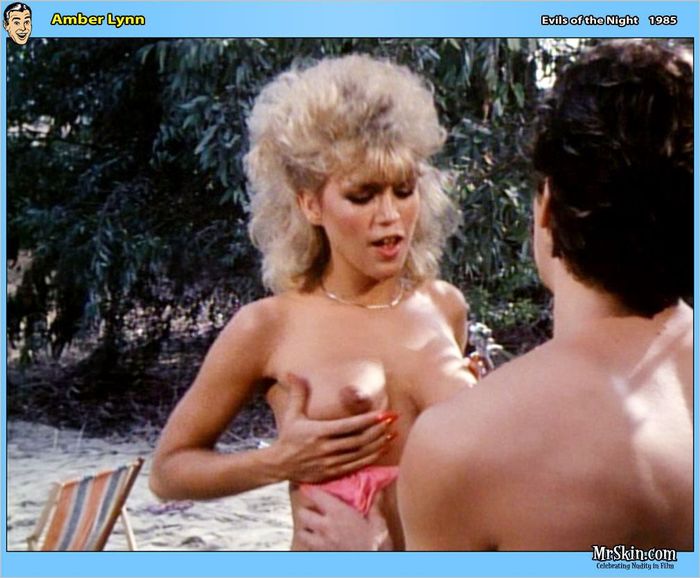 How did Golden Goddesses come about? Why are you drawn to this particular subject matter?

In 2008, I co-authored a definitive biography about John Holmes (A Life Measured in Inches) with Michigan born Jennifer Sugar. During the book's development, Jennifer and I interviewed several women who had worked during the golden era and they shared some great stories. It just seemed to me to be a natural next step to write another biography focusing on the females of the classic erotic film era, especially since I'd already made a lot of connections throughout "Inches". I was fascinated as to how and why they had decided to work in sex films. It's an interesting topic partly because the subject of adult entertainment was completely foreign to me prior to working on these two books, yet I grew up during the same era as many of the women I've featured. I felt it would be worthwhile to flesh out the women's personal experiences and find out if there was a common denominator linking their histories, their childhoods, lifestyles, and so on. I also wanted to document their stories and felt I was the right person to do so, given the fact, I have no connection to the adult industry and I had already co-authored a book on an adult film icon.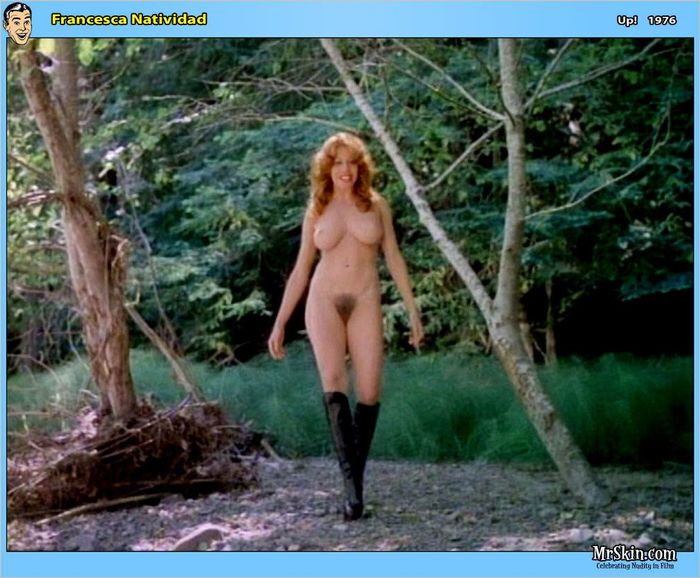 When you started working on the book, did you have a certain type of audience in mind?

It was and is my hope that this book will appeal to mainstream audiences in addition to retro adult film fans because it is centered on renegade women who made a rather unorthodox life choice. This is a story about women, and about how they were able to integrate into a world that most people couldn't even begin to fathom. At the same time, this is also a story about coming of age. Many of the women in this book share a deep bond that could never be fully appreciated by outsiders because of their unique vocation. Unless you have walked in their shoes, it's very difficult for many people to comprehend or rationalize their lives and reality. These ladies have experienced something that entitles them to a lifelong membership to an exclusive club. Involvement in sex films was (and still is) taboo during the time they entered the entertainment industry. Prior to 1988, it was illegal to participate in adult themed films so that makes their era even more significant because they had to be discreet. I would like to engage readers into lives of these females, and I hope the book reveals that in reality, these women are real people not unlike anyone's next-door neighbor. They are not the depraved individuals many people in society have created in their minds.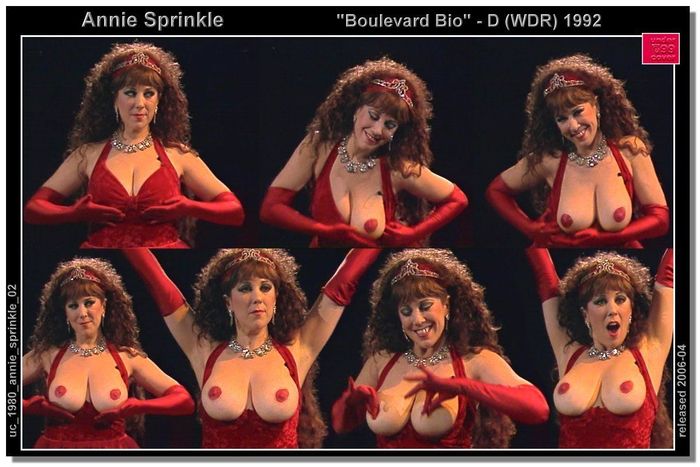 What did the research process entail? Did you uncover anything that came as a complete surprise?

In order to compile the book, I set out to interview all twenty-five women with a specific list of questions that would entail their childhoods, careers and present day. The interviews were conducted in person, over the telephone, via email, and by skype. I transcribed all of the interviews myself and organized them while incorporating film reviews into the chapters within the context of each story. I screened approximately 125 feature films for the book. In addition to my questions, as we began to do the interview, generally, I would allow them to veer into a direction that they wanted to discuss or have made known. I was surprised to realize how educated and articulate many of the women I featured are which reaffirmed my belief that there are many reasons why they each chose this line of work, even when there were other options available to them. I've often said since having completed this book, that these ladies are some of the strongest and loyal people anyone would ever want to meet.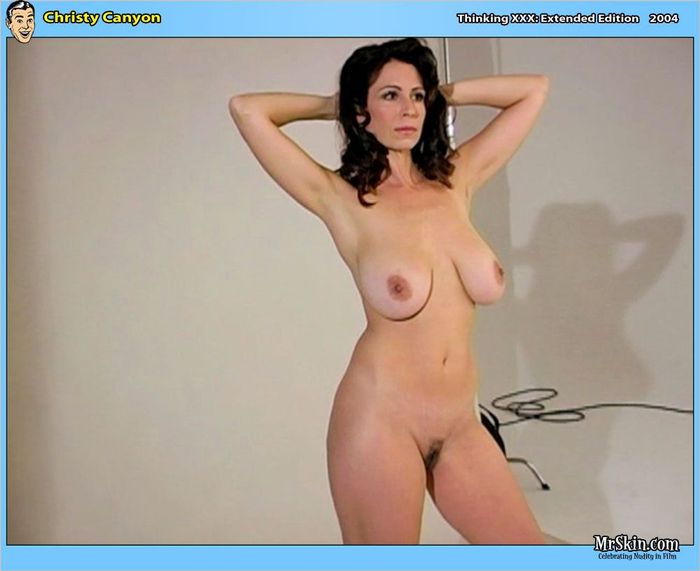 You mention in the book that both Rhonda Jo Petty and Seka personally encouraged you to write this book and put you in touch with some of the other women. Were all your interviewees so excited to have their stories told?

Actually, I would have to say that most if not all of the women were excited to have their stories told. The ones who were not willing to share their stories declined the offer to participate in the book, which is something I completely understand. It isn't easy to put yourself out there, so to speak, and it hasn't been an easy road for any of them, especially after leaving the industry behind and attempting to transition into another line of work. There are many former performers and artists who don't want their pasts to catch up with them. The people who accepted my offer to be a part of the book were very excited and happy to have an opportunity to set the record straight on many issues, not only about themselves, but also about the adult entertainment industry in general the good and bad.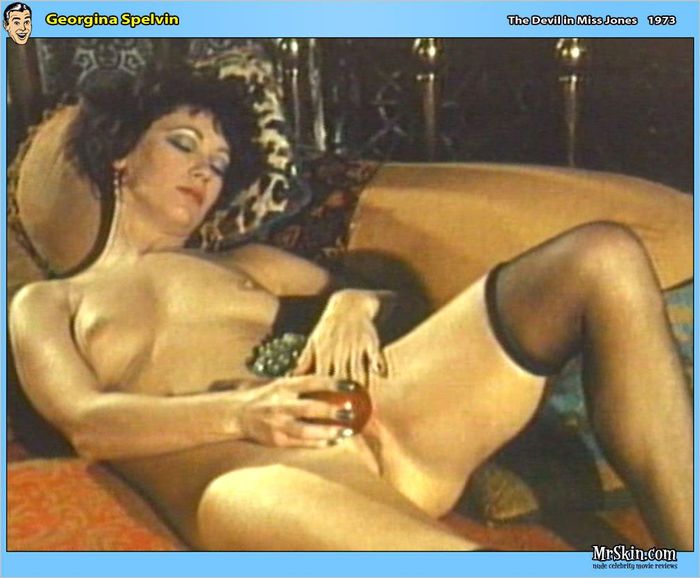 Many of these legendary ladies have struck a chord with fans that resonates to this day. What do you think is the difference that sets them apart?

All of these women started their careers during the sixties, seventies, and eighties decades, when the adult entertainment industry was still relatively innocent and unsophisticated in comparison to today. The number of performers were far fewer, and fans were able to get to know and relate to the various personalities. The men who worked as performers did not have the benefit of sexual enhancements. If you couldn't get it up and/or maintain an erection for however long it took to shoot a scene, basically, you were gone. That is why there were only about fifteen to twenty men working in the industry during the golden era. I believe that the amount of women who enjoyed a career during those years were proportional to the amount of men who were employed which created a family atmosphere and a great camaraderie among the actors, directors, and crews. Many of the crews who worked during the classic era of adult films were people who had worked in mainstream Hollywood, but couldn't get enough work in order to sustain them so they came over to the other side. These were often well regarded, directors, producers, wardrobe, hair and make-up artists, and scriptwriters who showcased the stars of the films, the women, to show off their best features. Prior to the 1980s, the movies were shot on film rather than videotape which added a certain luster and rich quality to the pictures and created an aura of mystique around the women and the presentation of the actresses. I also think that in those days, women (and men) didn't aspire to be "Porn Stars" like many young women and men do today. The group I've written about sort of migrated into the industry for various reasons; some of them already had careers in other fields or they were established actors who had done stage, television or film work, and so this was really another extension of acting in many ways. A few of the women in the book entered adult films in their late-thirties, which would be unheard of today, so it was very different on so many levels. Some of the females entered films solely for the money while others got involved to rebel against their parents or society. The sixties and seventies, and even the eighties decades to a certain extent were rebel rousing, free spirited decades. Nowadays, society seems to have reverted to using safety nets, and people are regimented, regulated and guarded. As a whole, we are no longer risk-takers.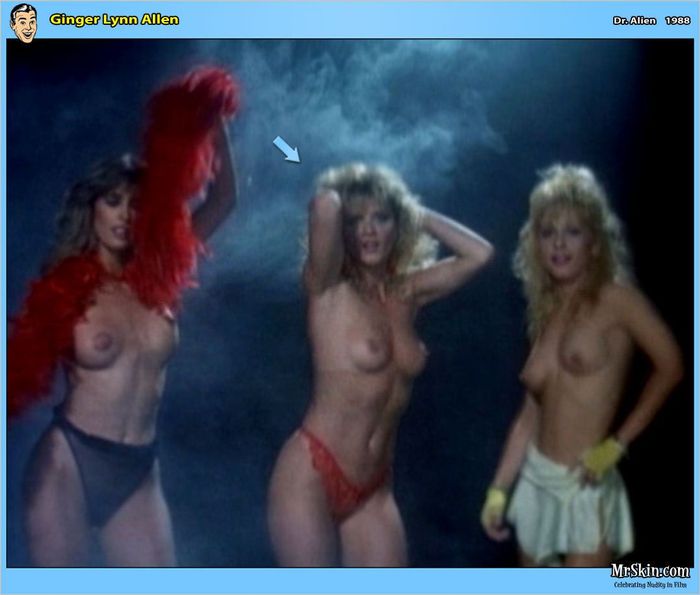 These women have the common thread of being pioneers in the adult industry, but were there any other similarities in their stories?

There isn't anything glaring that binds every single profile, but I'd have to say there are commonalities shared between a few of the women featured in the book with respect to their childhoods. Some of the ladies experienced some kind of family trauma either in the form of abusive caregivers, or issues of abandonment, or neglect, but I wouldn't necessarily say that is why they chose to work in the pornographic film industry. There are innumerable people in the world who have experienced the same kind of challenges, but they don't choose porn. Some of the ladies claim to be exhibitionists which certainly helps to explain why they were able to engage in sex on camera, but again, not all were entirely comfortable with that process so there are exceptions to that theory, too. The one element they all have in common is their intelligence and street smarts and their inner strength as women and as individuals. They have to be tough to have done what they did which was (and is) not acceptable in the eyes of society no matter how liberated and accepting we claim to be and survive. I greatly admire their ability to hold their heads high. These women are not in hiding obviously, or they wouldn't have agreed to be a part of this book. At the same time, they need to still exercise caution as a part of their everyday lives, because there are still situations and enough reasons to keep their porn personas and their real identities separate as much as is possible in this day and age with the available technologies.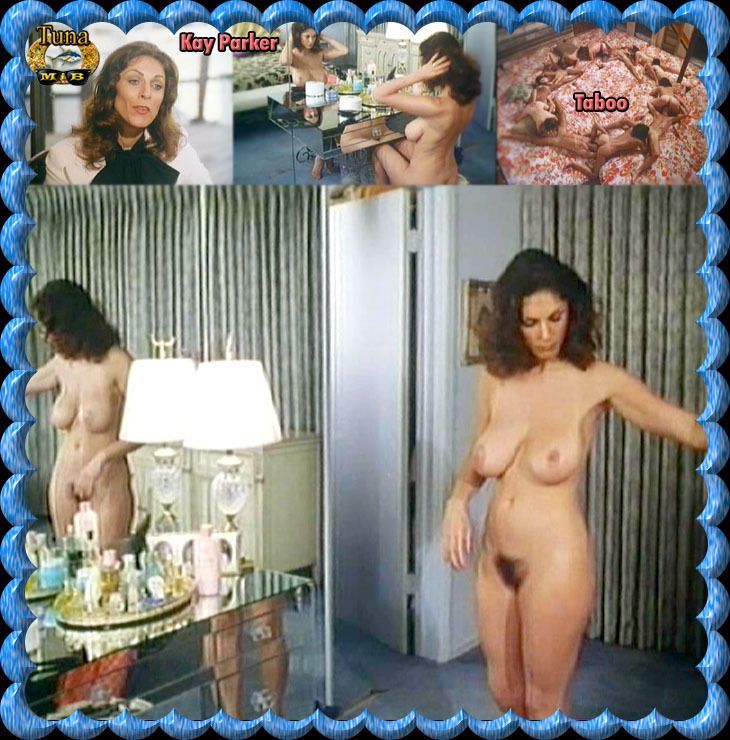 Who was your favorite person to interview?

It's very hard to choose one person out of the entire group because I enjoyed all of the interviews for different reasons. It's funny, while proofing my book I could still hear their various voices and the intonations used when making specific points, which is kind of interesting. I'd have to say that Kay Parker stands out in my mind as one of my favorite interviewees because she has such a fascinating way of looking at life. She is a highly spiritual person and mentor and an attuned individual to the rhythms of people and of the universe. I very much respect her devotion to her faith and her positive outlook. She is warm and wise. Director Julia St. Vincent has become a good friend of mine, and one of the reasons I enjoy her so much is because she has tremendous wit and a great sense of humor. She cracks me up, so for that reason alone, I remember our interview vividly and fondly. Laurie Holmes is also a friend, and one of the things I respect about her is that she is very direct. She doesn't mince her words, which has sometimes caused friction in her life but she remains true to who she is in spite of the consequences. Seka's interview also comes to mind because I interviewed her in person at her hotel in Montreal while she sprawled across her king-sized bed. She was extremely frank about everything we discussed, and in her own way, she is also very comedic and brash. People tend to think of Seka as strictly all business and she is which has been a great way for her to sustain and capitalize on her name and fame, but she's also a lot of fun. Gloria Leonard is memorable for her great insights and candid comments about her place in the industry. She's an amazing woman and is extremely bright, as are Veronica Hart, Candida Royalle, and Nina Hartley. These women are individualists. Apart from being a porn star, Nina is an educator and a registered nurse. She completely debunks any notion of exploitation of women in the industry so our interview was quite remarkable. Annie Sprinkle was also a wonderful interview. I love how she has evolved from porn star to activist to 'Global Goddess' which is how I titled her chapter. Along with her partner, she is enlightening the world about environmental issues by uniting sex with nature. I think it's a brilliant idea. Rhonda Jo Petty is another favorite of mine. She is down to earth and unpretentious, and very likeable. Her story is probably one of the most moving in the book. Then there is Marilyn Chambers, who is no longer with us. I interviewed her five years ago for Inches and I was happy that I was able to utilize a lot of our dialogue after she passed in 2009 which was very sad. Georgina Spelvin is another terrific lady and an extremely gifted and interesting person. I really don't want to leave anyone out here, because all of the girls were and are terrific in their own ways. This would become a ten-page interview if I were to list all of the highlights of our discussions or my reasons for remembering certain aspects of them. I am very fortunate to have had the opportunity to talk to these women while they are still with us. I am honored that they entrusted me to share their stories.


Was there anyone you wanted to interview but weren't able to?

I had hoped to interview Mai Lin and Vanessa del Rio but it didn't work out. That's okay, because you win a few and you lose a few. It wasn't anything personal it was more about schedules and communication. I had approached Annette Haven and we went back and forth for about a year or more, but she declined in the end. Porsche Lynn is one of the people I did interview for ninety minutes and when the interview was over, it hadn't taped which was very disappointing. I tried to reconnect with her, but it didn't happen. I don't blame her at all, it was my fault for not testing my device, but I can happily say, that's the only time there was a technical malfunction during the development of this book. I decided to take those missed opportunities and turn them into something workable so I created a section at the back of the book titled Honorable Mentions. It features a short synopsis on the four women cited above and I added eleven more to bring the total number of women in the book to forty the number forty is synonymous with the fortieth anniversary of hardcore films this year, 2012.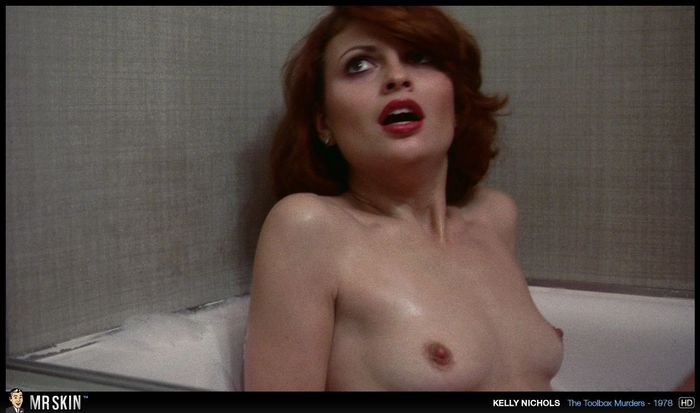 Do you think anyone could be an adult film star given the chance?

I think anyone could become an adult performer today if given the chance and if they have the desire and will, but I don't think they would have the longevity like the women featured in my book do. I truly believe the star system is a thing of the past so I don't know what the motivation would be for anyone to choose porn, especially when there is still such a stigma attached. If they do make that choice, I would recommend that they have a plan B in place and get an education with the money they earn from their work. One of the greatest travesties involving the women highlighted in Golden Goddesses is that in many cases, there was no contingency plan in place once their careers ended which has hurt them financially. In those days, receiving residuals from films was almost non-existent so the producers and financiers became wealthy, but not the actors, which is often true of mainstream Hollywood in days gone by.

What's next for you?

At present, my focus is promoting the book which I plan to do for the next year or so. We will be officially launching Goddesses at a Gala event hosted by Hustler Hollywood on the 29th of this month, followed by a special evening at Larry Edmunds Bookshop on the 30th. Several of the women will be attending both nights so it's going to be a very exhilarating two days.

You can pick up a copy of Golden Goddesses on Amazon.com, and keep up with events including the Hustler Hollywood launch party on its official blog. An expanded 2nd edition of John Holmes: A Life in Inches is also available here.