What's not to Love about this week's foreign film for foreign film Friday? Gaspar Noe's 2015 French-language film Love is a super skintasticflick that's worth another look.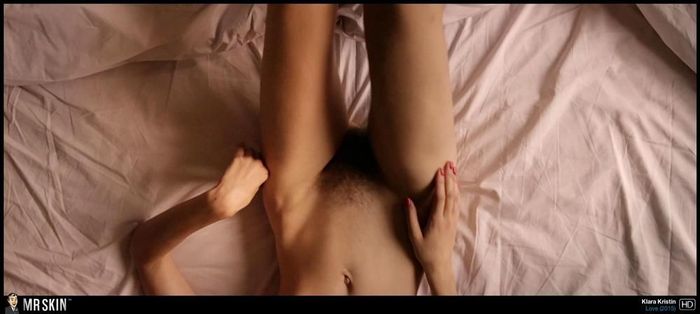 What is Love about? Does it really matter? It's filled with boobs and bushes all over the place, so the plot barely matters, but if you must know an American man recently lost the love of his life when he gets another woman pregnant. Whoops! The film is told in a series of flashbacks and flashforwards to tell the story of this American man and the women in his life. Hisbaby mama is played by the very beautiful blond Klara Kristin.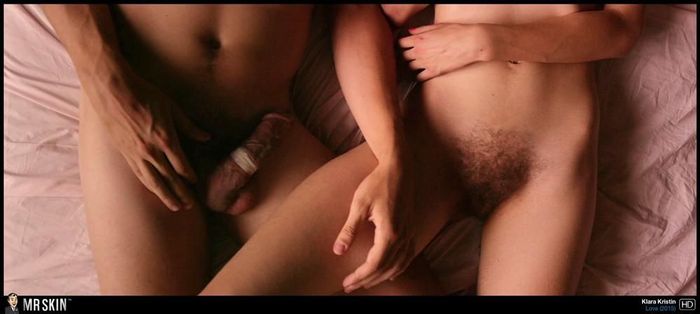 He hears from the mom of the ex-girlfriend at one point who is worried about her daughter, Electra who is played by the extremely sexyAomi Muyock.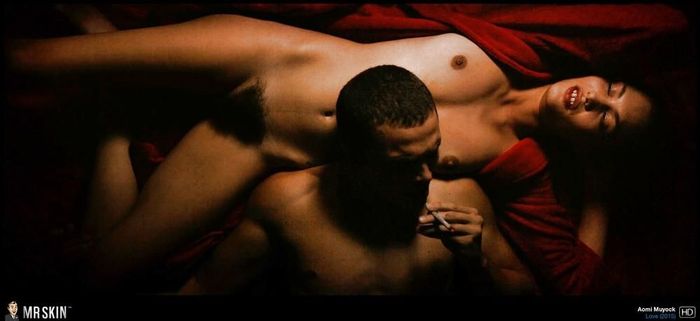 Aomi, Klara, and the lucky man have a threesome that is incredibly erotic. This threesome scene is 8 minutes long. 8 whole minutes. It deserves anaward for the hottest threesome scene of all time because it takes the cake. Seriously - is there a hotter threesome scene than this?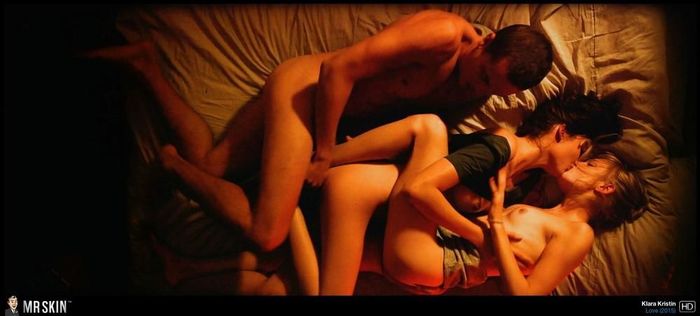 We love watching these two vixens naked in bed together. Hey, can we tag out the dude?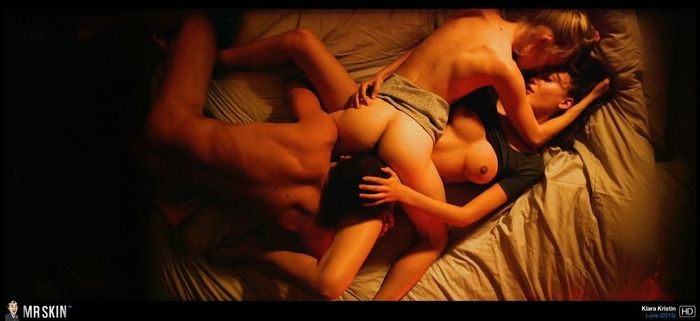 Stella Rocha also stars and bares buns and boobs. She doesn't get as much nude screen time as the other gals, but she makes her memorable.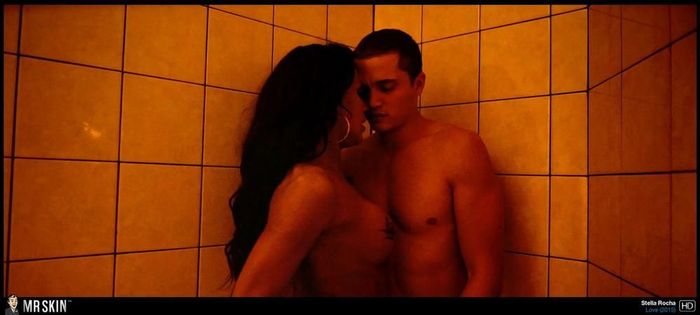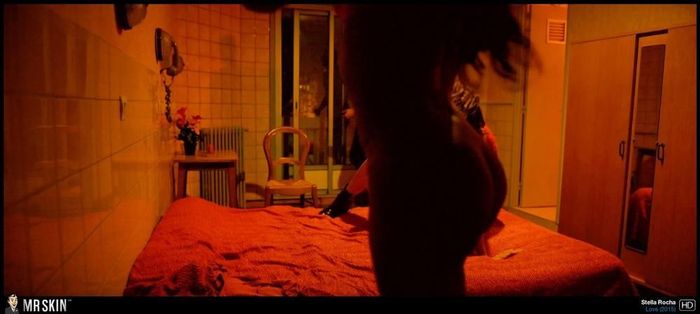 This film is a skinspiring escapade in sex and more sex. We definitely suggest checking it out if hot threesomes, bare bushes and boobs are your things. Oh, and sexy French accents. Check out Love and you'll be, well, in love.