Today's #TBT is a woman from American entertainment royalty, but lucky for us this hot raven-haired skinstress was never too stuck up to take off her clothes. We're throwing it back to the gorgeous Josephine Chaplin!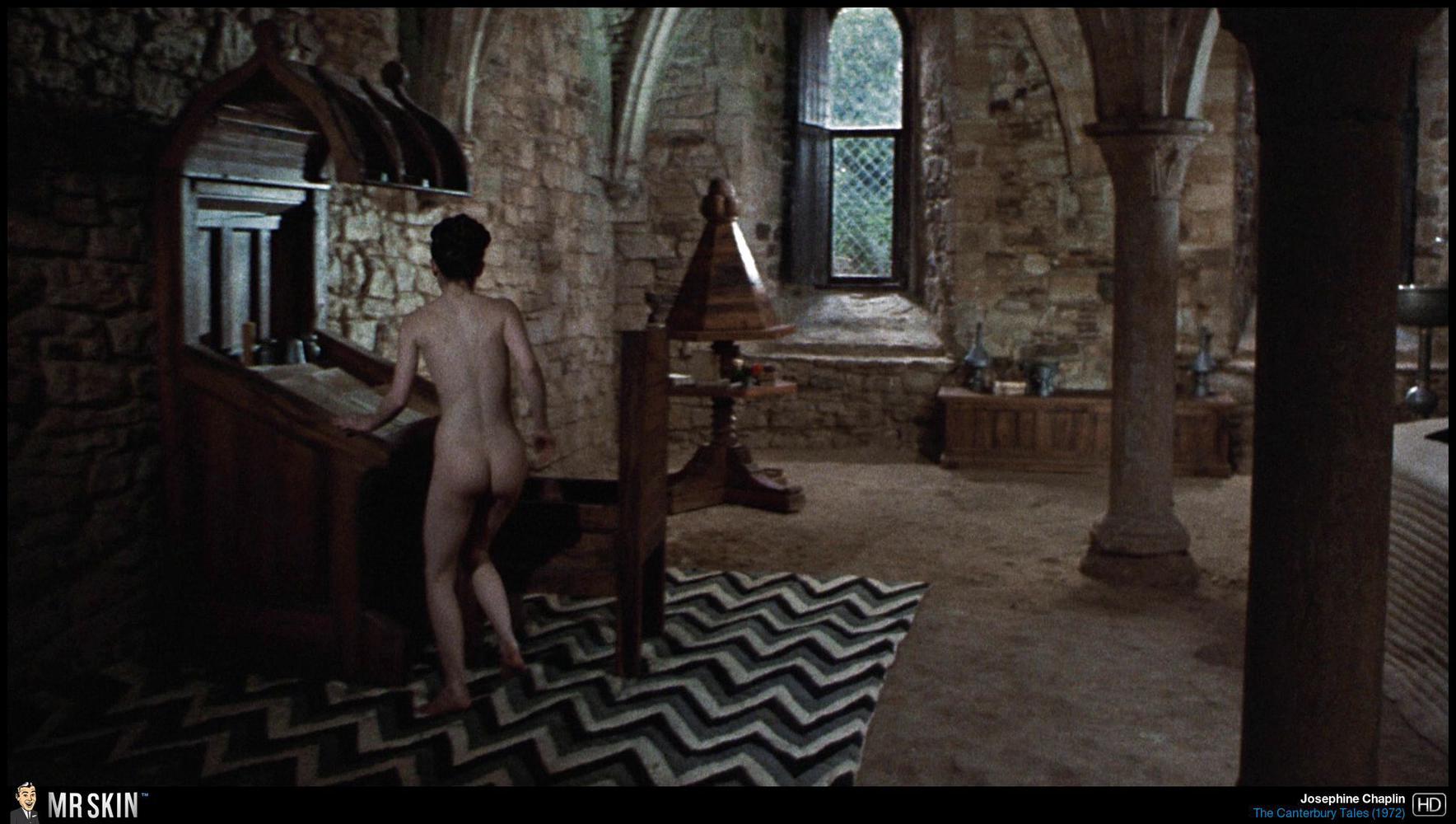 If you don't already know, Josephine Chaplin is the daughter of Charlie Chaplin. Yes, the Charlie Chaplin. Her mother was Oona O'Neill, the daughter of playwright Eugene O'Neill. Entertainment was clearly in Josephine's blood, but her genes weren't bad either. Young Josephine was absolutely stunning!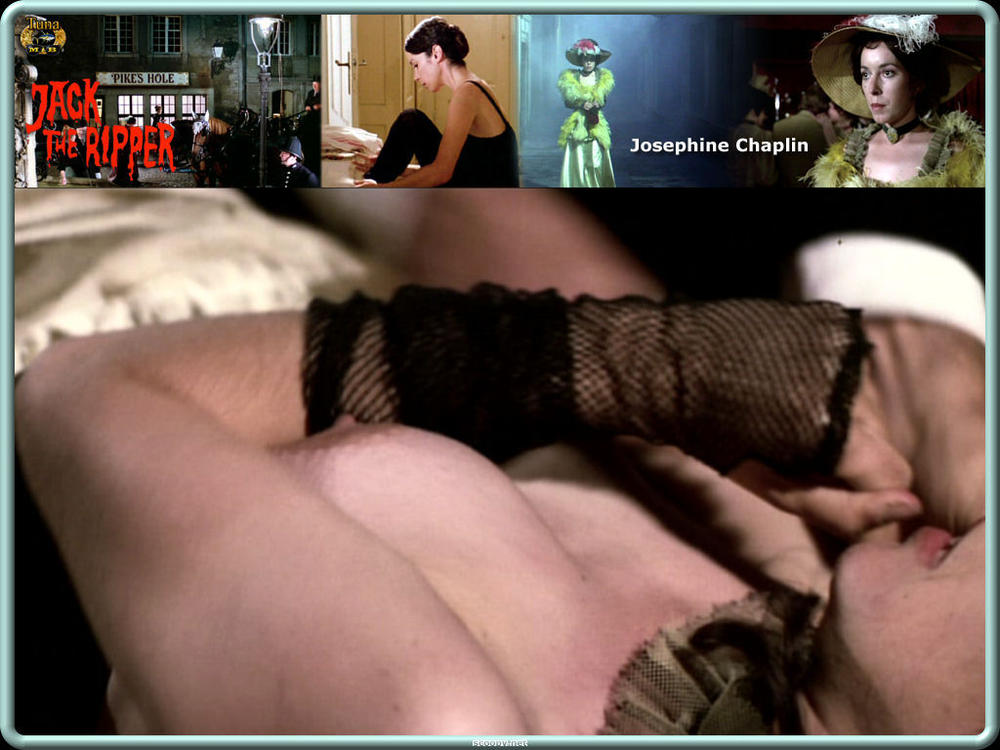 Her first role was in her dad's dramatic film Limelight (1952) when she was a child, but she grew up to be a truly sexy minx. We adored watching grown-up Josie totally nude in The Canterbury Tales where we spotted her bush as she laid in bed with a man. She then got up and bared her perfect peach as she pranced naked to a desk. She's so skinspiring as she writes naked, giving us some creative thoughts as well!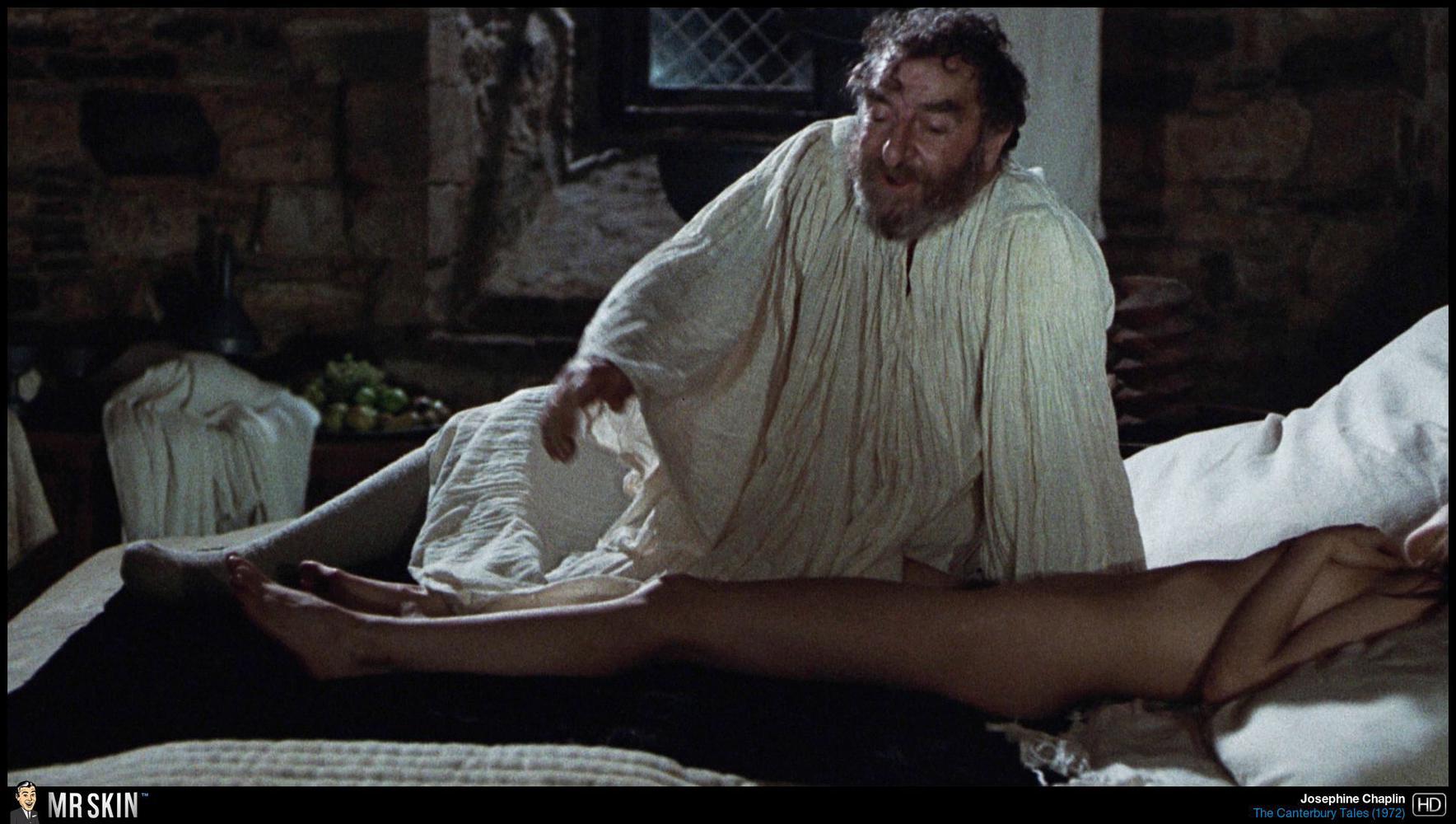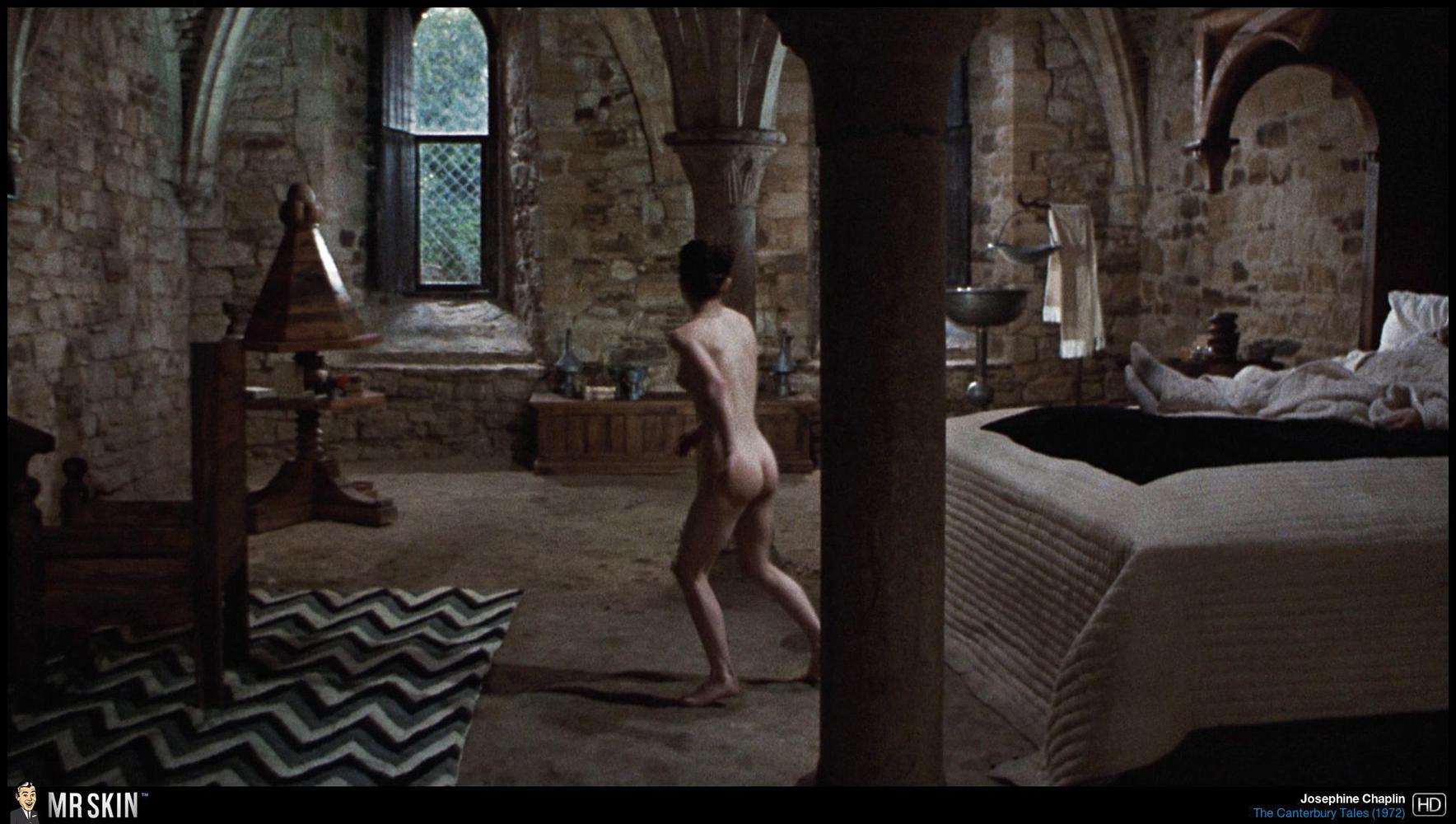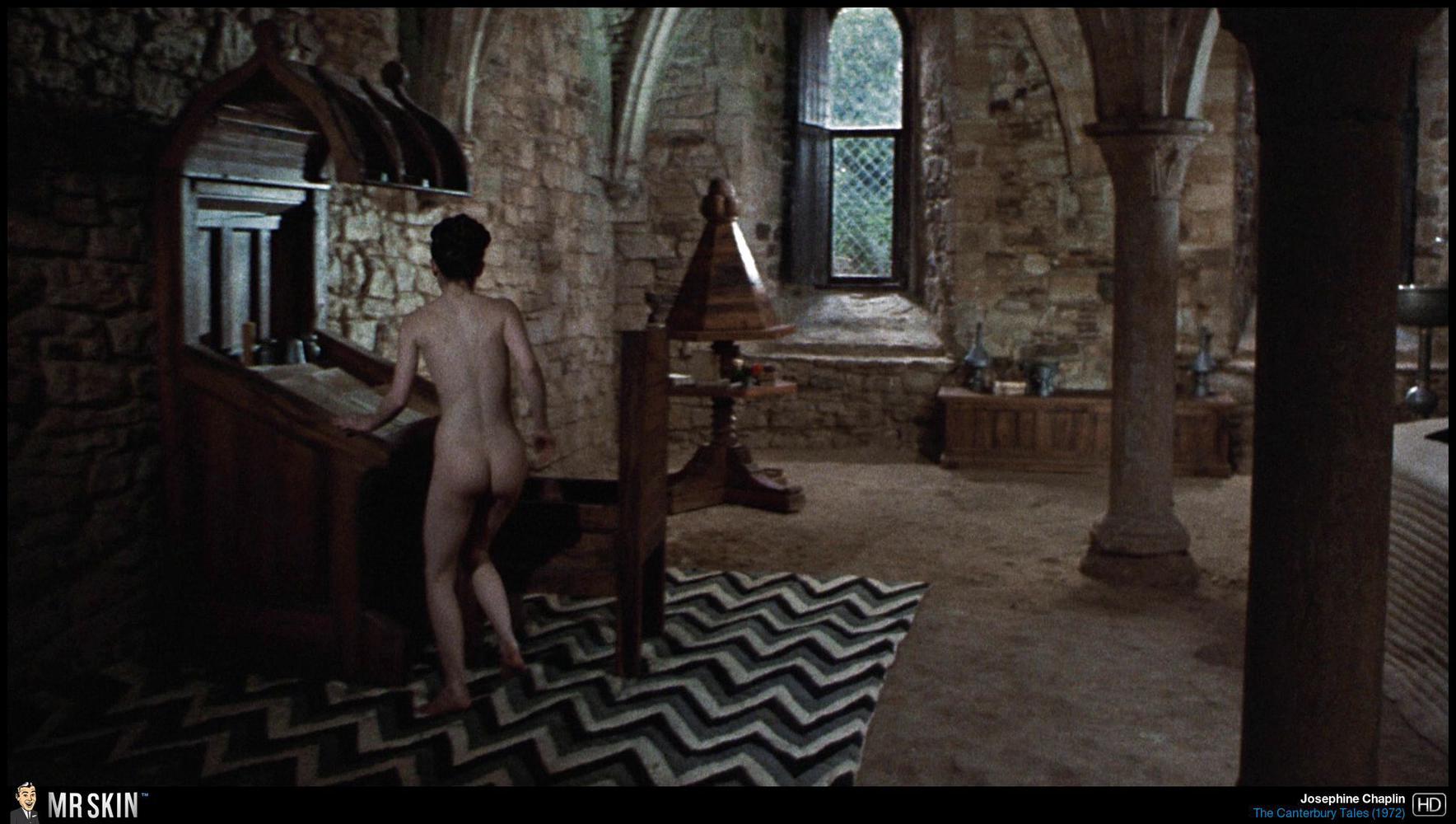 We also checked out her big bosom in Jack the Ripper when she starred as Cynthia. She makes a period piece look exquisitely modern when her ta-ta's come out to play.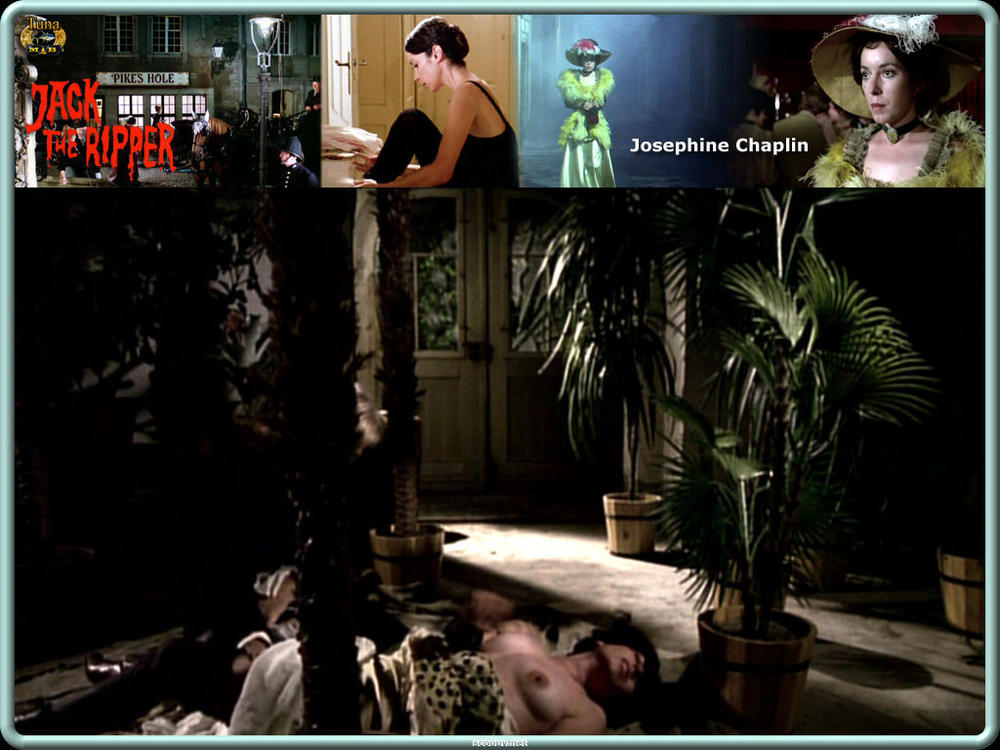 Josephine didn't get naked much after these early roles and she hasn't returned to screen since her last project in 1994. She has since settled down to raise her family, but don't worry: several other Chaplins continue to take off their clothes onscreen including Jo's own sister Geraldine and her nieces Oona, Carmen and Dolores.