Page 1
advertisement
advertisement
advertisement
Gina Gershon's Merkin is Named "Bertha"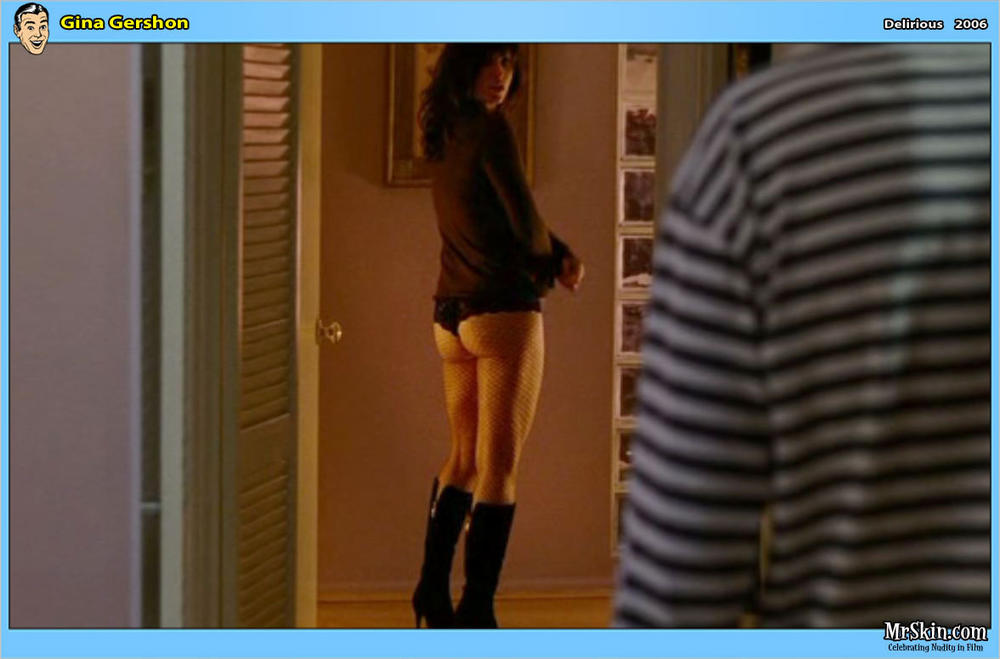 Gina Gershon
personifies the sophisticated older woman. Sexy, confident and experienced, she knows exactly what she wants-- and when it came time to film her new movie
Killer Joe
(2012), that same certainty applied to her pubes.
In the opening scene of the movie, Gina's character answers the door wearing a t-shirt on top and nothing on the bottom, and only the fluffiest of muff flaps would do:
"The bigger the better, because I wanted my crotch to reflect the humor of this movie," she says. After inspecting an array of merkins in a variety of sizes and shapes, Gina finally settled on an especially bushy specimen she named Bertha, which according to the New York Daily News "was so hairy, it [looked] like a small housecat."
"It's glued on there just like a fake beard. And while I might have looked exposed, I actually felt very protected, like I was wearing a big bikini," she says.
Of course, for Gina, wearing a pube wig is nothing. She has the SKINtastic distinction of appearing in not only the first NC-17 movie to receive a mainstream release, Showgirls (1995), but also Bound (1996), which
was slapped with an NC-17 before it was cut for theaters, and now Killer Joe (2012), which spankfully was spared from the editing room and released uncut with an NC-17 rating.
There's more merkin for the jerkin' with our Best Movie Merkins playlist right here at MrSkin.com!
... read more