The SXSW film and music festival is underway down in Austin, but the skin reports we're getting out of the festival are scorching hot! Here's a quartet of flicks that debuted at the festival to keep your eye on!
The red band trailer for this flick gave us a taste of what's to come, but we know that Charlize Theron goes naked just four minutes in, baring boobs and buns while sitting at the sink—which we have a screen cap of from the trailer! There's also that amazing topless lesbian scene between Charlize and nudecomer Sofia Boutella—the lady with the knife legs from Kingsman—that comes at the 53 minute mark! It's North American release date is currently set for July 28, 2017!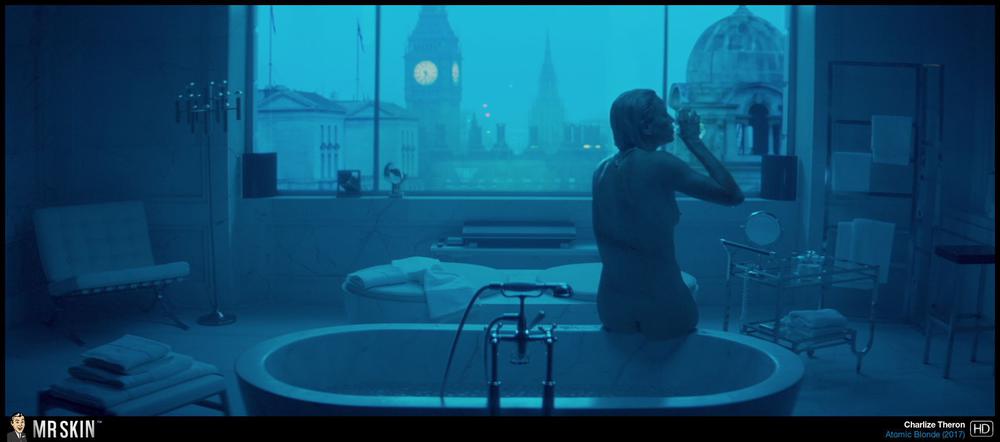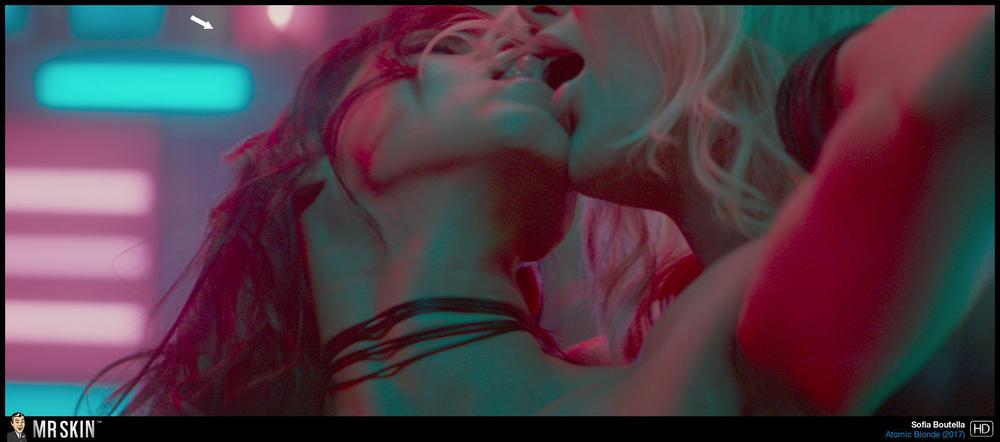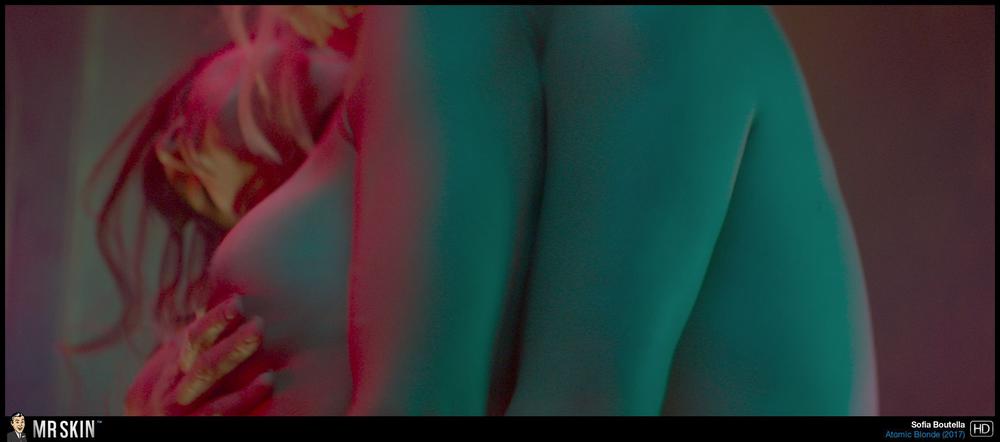 Canadian skin legend Caroline Dhavernas is no stranger to nudity, having doffed her duds in numerous films include The Tulse Luper Suitcases (below), and she brings the kink to this dramedy! At the 14 minute mark, Caroline masturbates after her lover leaves her, and we see her left breast! 18 minutes later, she goes fully topless when she falls to the floor!
Getting fired from SNL used to be a career death sentence, but Noël Wells—like Jenny Slate before her—is blazing her own trail which includes making her nude debut in her directorial debut! This comedy finds the star (below left) going topless at the 53 minute mark and again during a montage three minutes later! Daniella Pineda (below right) also makes her nude debut, going topless with some friends at the 51 minute mark!
Finally, Emma Booth goes topless just six minutes into this crime drama, marking her first nude scene since 2015's Glitch!