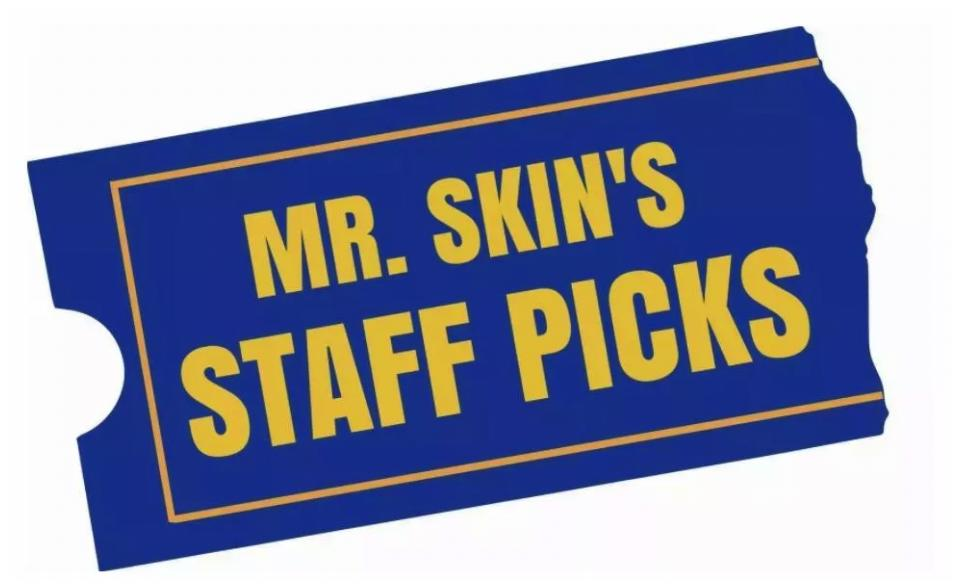 Our Staff Picks column takes you back to a time when video stores reigned supreme and the "Staff Picks" section was the place to find out what films were worthy of one's time. Of course, our version of Staff Picks has a decidedly skintillating angle, as we suss out which films from a particular subgenre are the best to find great nudity. This week let's cover one a skinteresting genre: French horror.
Because it is almost Bastille Day, I wanted to take a moment to celebrate French cinema. Of course, French movies are great. We all know that the French have been able to make good films ever since the dawn of cinema. So let's take a closer look at a specific genre: horror!
The French are known for having sexy films and gripping, whimsical dramas - but what about horror? Oh, the French can do horror. From old films from the 1960s like Eyes Without a Face to modern body horror, the French can scare us just as much as they can titillate us. Luckily, French horror films still contain nudity. Here are our Staff Picks:
Director Julia Ducournau really said "I'm here!" with her 2016 horror film. Raw is more of a scary coming-of-age story than straight-up horror, but it is indeed disturbing (as is Ducournau's other film which we will talk about in a moment). In Raw, Garance Marillier plays a vegetarian teen who is going to college. She takes part in a hazing ritual that requires her to eat a rabbit's kidney. Despite her reservations, she does it and then starts to crave raw meat.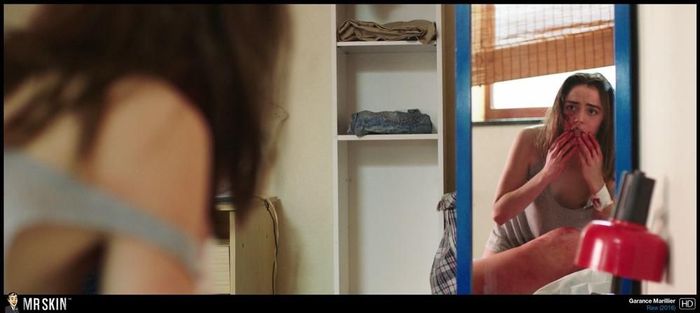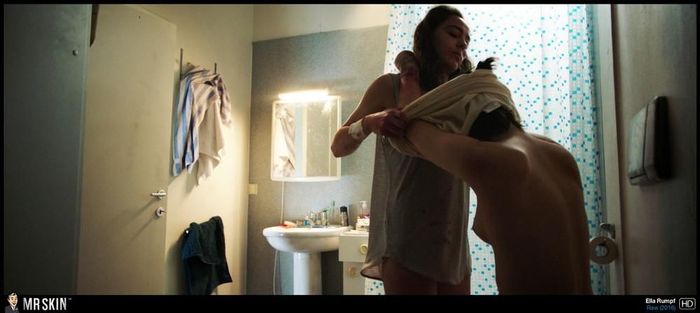 We watch her transform into a creature who needs to feed on raw meat! She also gets a horrible rash on her body and struggles to contain her new urges. We see Garance nude quite often, but some of the scenes are quite bloody. We also see Ella Rumpf's ass and breasts as the two help each other through this strange time.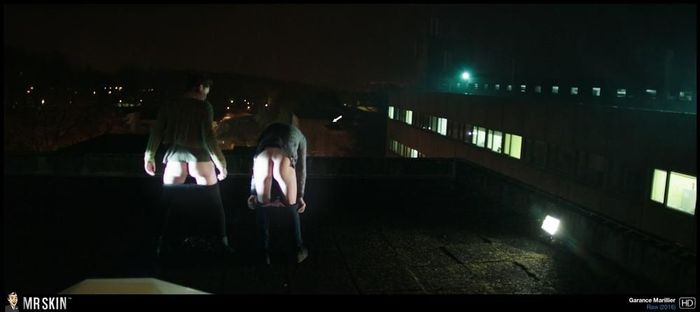 Obviously, we now have to talk about Ducournau's other film. Last year Titane was released and it shocked everyone. This new body horror film stars Agathe Rousselle as a woman who gets impregnated by a car. Seriously.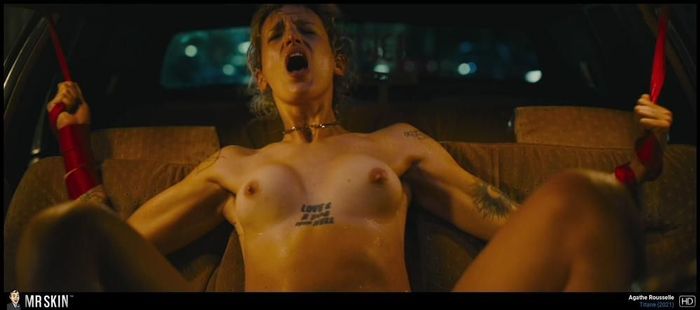 We watch her carry a car baby to term and her body undergoes some seriously grotesque changes as her pregnancy continues. Like I said: it's body horror! Between Raw and Titane, Julia Ducournau has proven herself to be a truly unique horror director. Good thing she is also French enough to include nudity!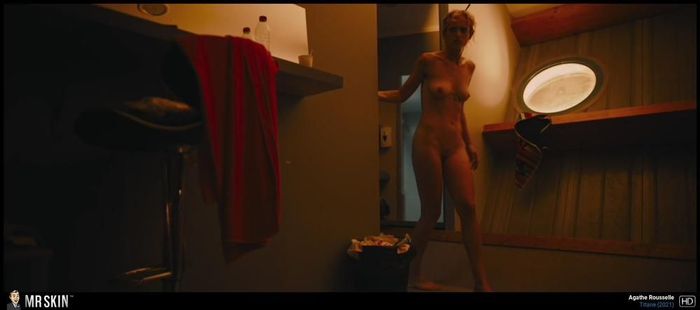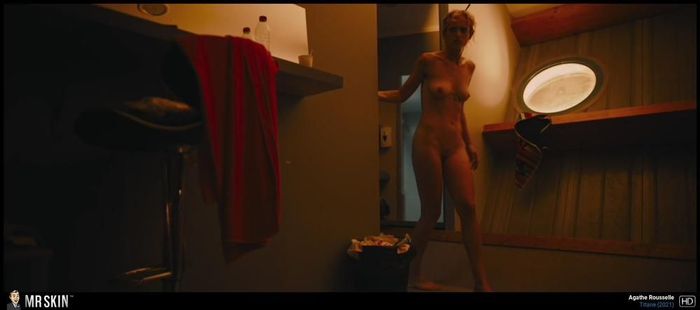 Garance Marillier returns and has a hot lesbian sex scene with Agathe. Even though the pair appear to be enjoying themselves, it seems like Agathe moaned much harder when she tied herself up in the backseat of a car to get screwed by that automobile. You will be auto-pleasing yourself at all of these hot scenes!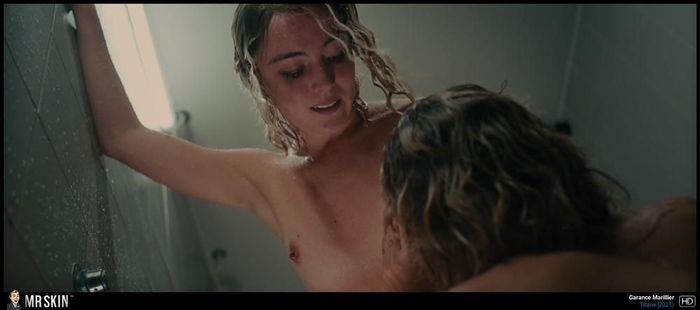 Quentin Dupieux directed this film about a tire. Seriously. This film is about a tire, abandoned in the desert, that suddenly becomes sentient. The tire gains consciousness and also finds that he can explode things with his mind. The tire gets revenge and then goes buck wild making things explode. The tire does take a break to watch actress Roxane Mesquida take a shower!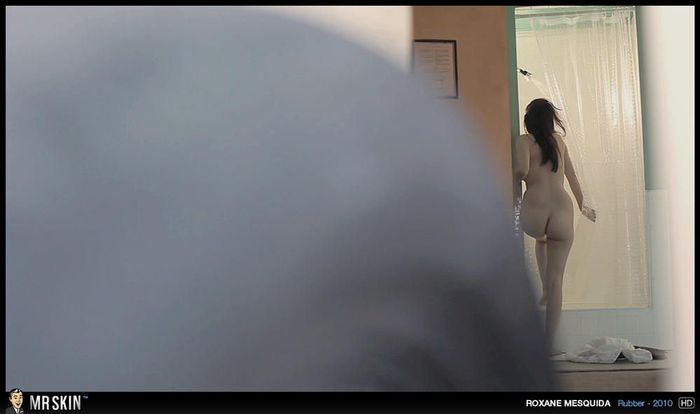 Gaspar Noe was at it again with this thrilling dance-horror film filled with hot dancers. This French flick takes place at an abandoned building where a group of dancers celebrates the end of their arduous dance program. They party all night long, but then they discover that the party punch was laced with hallucinogens. Or was it? What transpires is a series of hot dancers absolutely freaking out.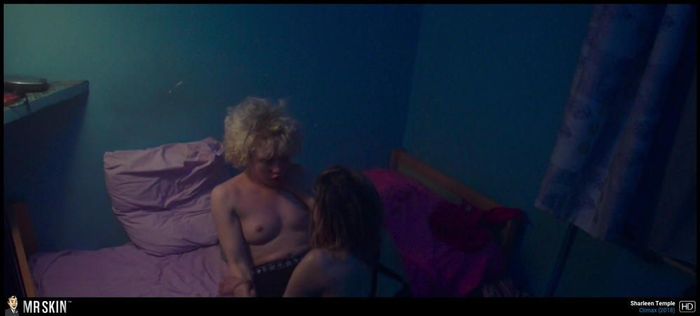 The movie is a mix of unknown dancers and up-and-coming actresses like Sofia Boutella who has a lesbian scene and also dances in her stockings and undies. She also has a scene where she lays back on the couch in her underwear and hallucinates. You are not hallucinating this view up her legs!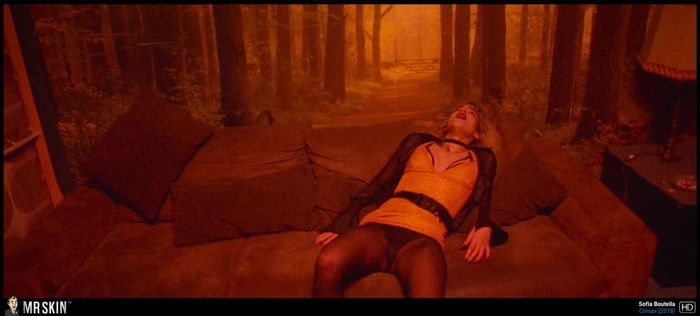 The scenes in the film where the dancers are dancing in barely-there costumes are what people might think of when they think of this film (because that was essentially the trailer for this film). Check out this scene in which Thea Carla Schøtt strips down to her sparkly bra and panties to dance:
This 2008 film by Pascal Laugier, stars Mylene Jampanoi as a woman who wants to get revenge on the cult that kidnapped and raised her as a child. She's pissed and she is out for blood! A wrench is thrown into her plan when her friend is in a cult! This film is really bloody and there actually is a fair amount of nudity from thin French nymphs, but the actress' tend to be covered in blood. Isabelle Chasse does give us a less bloody nude look at her butt.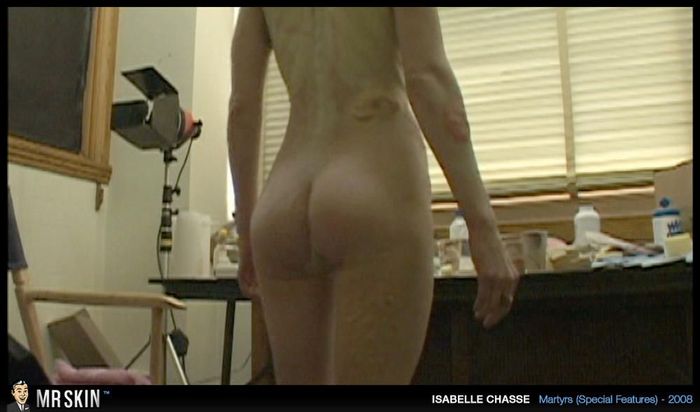 This film comes to us in the 1990s and stars Emmanuelle Escourrou as a woman who works for the circus. Don't worry - we see her big top! Her lion-tamer boyfriend tries to tame her, but they have no control when an alien impregnates Emmannuelle. The slimy, slithery alien wreaks havoc on her mind and her body. Will she actually give birth to an evil alien? You have to watch to find out!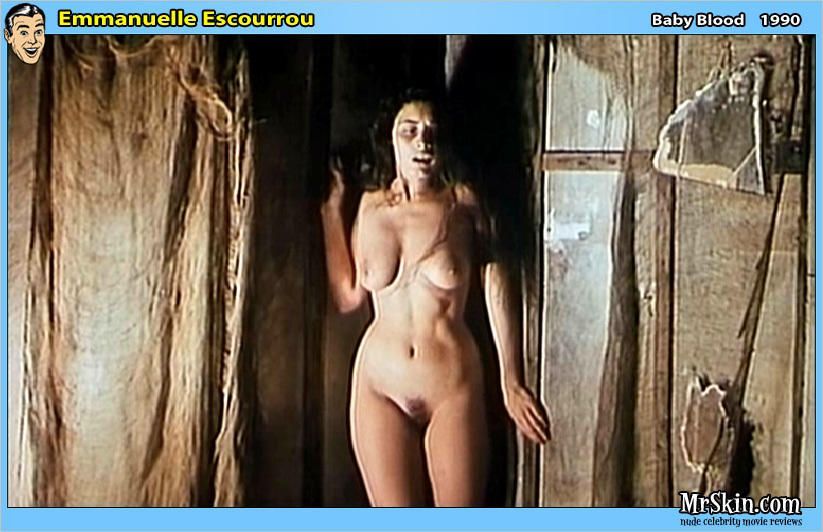 Watching is actually really easy because Emmanuelle looks SO sexy. She has a beautiful, hourglass figure with a thick ass.