The week before Christmas is typically a time for studios to put out their big budget, family friendly fare, leaving us skin fanatics with a dearth of options. Thankfully a quintet of flicks with nudity have slipped through the cracks over the years, including a Bond flick released on this day fifty years ago! Here are the most skinsational films released on December 18 in Movie Nudity History!
Four years ago on this day, this French-Belgian adaptation of the 1966 novel of the same name was released here in North America. Scottish beauty Freya Mavor stars as Dany, a woman who is set-up by her boss to take the fall for a murder. However, she turns out to be a much more cunning adversary for him than he expected, leading to a series of unexpected twists and turns. The novel had been made into a film 45 years earlier with Samantha Eggar and Oliver Reed, but this telling of the tale adds some skintrigue that just wasn't possible years earlier.
Mavor's transition from mousy secretary to full-on sexpot culminates in a steamy sex scene at the 51-minute mark, with Mavor baring her breasts while a guy goes down on her...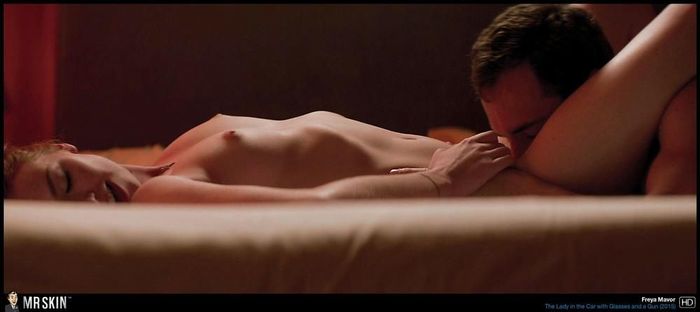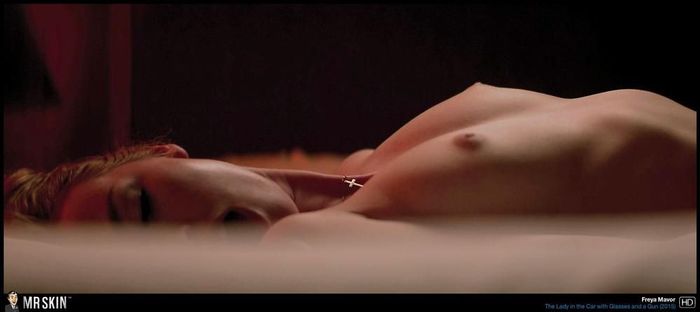 Fresh off her star-making turn in Lars von Trier's Nymphomaniac the year prior, Stacy Martin returns to the screen as the mistress of Mavor's boss. She finds some rather compromising photos of the brunette beauty, implicating her as an accomplice in the crime...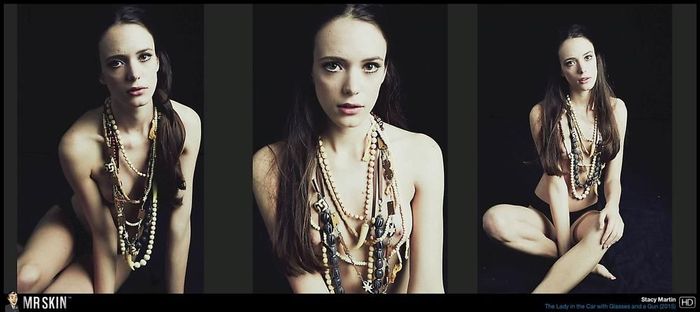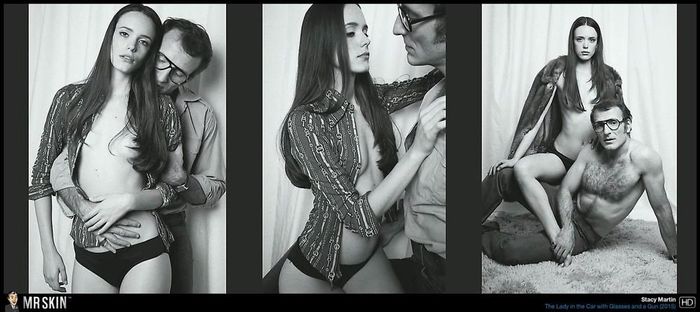 Oscar-nominated for his previous filmKiss of the Spider Womantwo yearsearlier, Argentine director Hector Babenco was back in the Oscar race again with this Depression-era drama starring Jack Nicholson and Meryl Streep. Nicholson plays a disgraced former baseball player who has ended up homeless after accidentally killing his infant son years earlier. Returning to his hometown of Albany, NY, he shacks up with fellow homeless boozer Helen (Streep), who gives him a new lease on life and a desire to reconnect with the family he abandoned.
In addition to its Hollywood royalty lead actors, the film also has an outstanding supporting cast including Tom Waits, Carroll Baker, Fred Gwynne, Nathan Lane, Ted Levine, and Major League manager James Gammon. The only reason I mention Major League is that another star of that film—still two years off at the time—also appears here: Margaret Whitton, best known for playing venomous team owner Rachel Phelps in that film.
In one of this film's most memorable moments, her socialite character Mrs. Dougherty casually leaves her house wearing nothing but her stockings, shoes, and a hat. When a young Frank Whaley asks her if she should put on some clothes, she suddenly realizes that her own mental illness is far worse than she initially thought, collapsing in the driveway...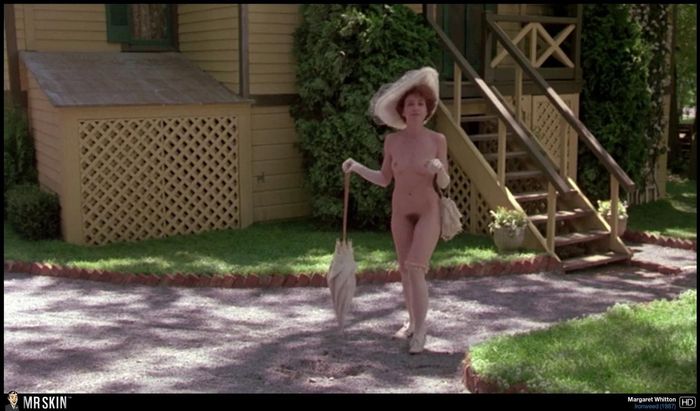 Based on the Peter Straub novel of the same name, this early 80s horror flick generated a ton of buzz in its day for its star-studded cast. Four Hollywood legends—Fred Astaire, Douglas Fairbanks Jr., Melvyn Douglas, and John Houseman—united on-screen for the first time in what was seen as quite a casting coup at the time. Sadly it would mark the final feature film for three out of the four of them—Houseman continued working through his death seven years later.
Alice Krige plays the vengeful spirit of a woman who was wronged by all four men in their younger years, and is now making her way back into their lives to kill not only them, but all of their various loved ones. This marked the actress' second film of this year, having also appeared in eventual Best Picture Winner Chariots of Fire, but she makes a much bigger skinpression here as the seductive Alma. Krige has multiple nude scenes in the film, revealing terrific TA as she seduces and destroys these old codgers and their progeny, played here in dual roles by Body Double's Craig Wasson...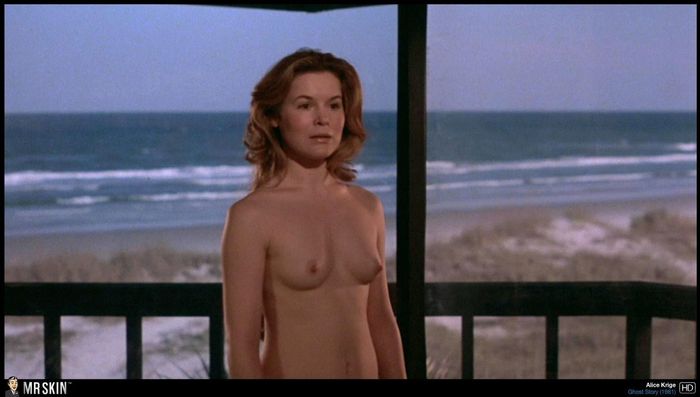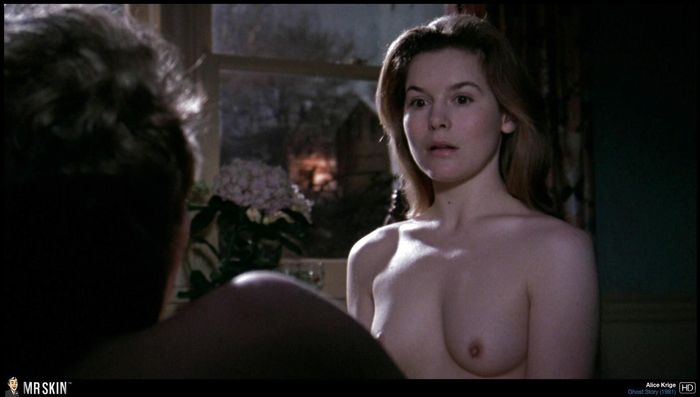 One of director Robert Altman's most esoteric films is this enigmatic mystery film that has the ignoble distinction of being nestled between two of the director's best films, 1971's McCabe and Mrs. Miller and 1973's The Long Goodbye. The film's dream-like narrative involves a married couple (the late British beautySusannah Yorkand recently departed Altman regular René Auberjonois) and their bizarre retreat to the countryside wherein ghosts of the past begin reappearing in their lives.
Viewed by many as a meditation on schizophrenia, the film is a bit of a muddled mess wherein the real issue with the film is its willingness to let certain scenes go unexplained—like this one of York entering a room to see, gasp, her naked self already on the bed...
The film also contains perhaps Altman's sexiest nude scene from this first part of his career. Set once again in a shower, Altman's camera lovingly pans up York's bare backside as she climbs into the tub, but a reflection shows us her fantastic front as well...
Finally, the most conflicting James Bond film in the entire franchise was released on this day fifty years ago. From a story perspective, many fans think it's the best Bond movie of them all, but it also stars the worst Bond of them all, former male model George Lazenby. Through no fault of his own, Lazenby is completely hamstrung in the film. Being the first guy to play the role after Sean Connery departed the franchise is no small task, but the fact that this was Lazenby's first acting role certainly didn't help matters. A month before the film was released, Lazenby said he was walking away from the franchise, and of course, they brought back Connery for one more canon Bond flick afterwards, effectively erasing this film from the public consciousness for decades.
Thankfully, film geeks and Bond fans the world over have carried the torch for this entry since its release and critical reevaluations of the franchise as a whole routinely see the film ranked among the best 007 films. Lazenby isn't without his own set of unique charms, though he's clearly out of his element when it comes to actually carrying the film. Thankfully Diana Rigg is right by his side for most of the film's second half, adding the right amount of gravitas and sex appeal as Countess Tracy di Vicenzo, one of the best Bond girls of all time...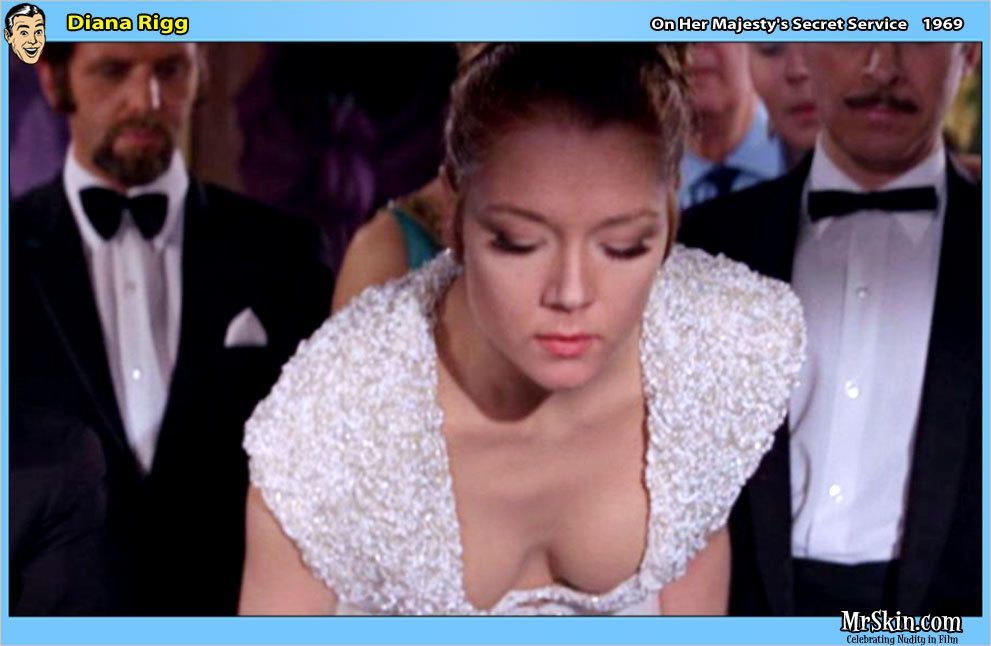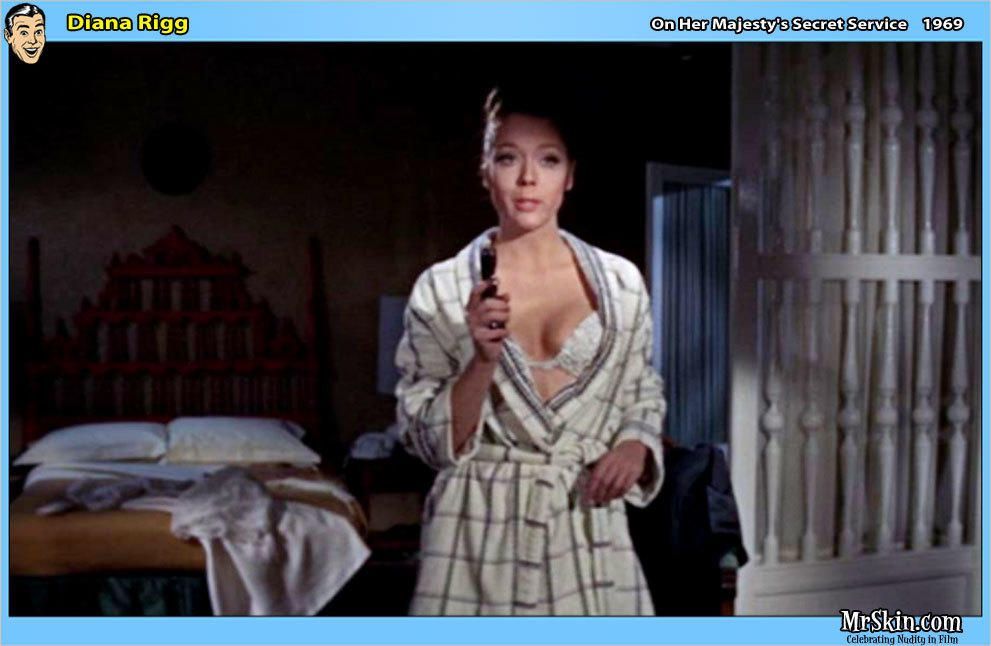 The film also continues the proud tradition of "accidental" nudity in the Bond films, with the lovely Angela Scoular slipping a nip as Ruby Bartlett, one of Blofeld's Angels of Death that Bond beds at the clinical institute run by the villain...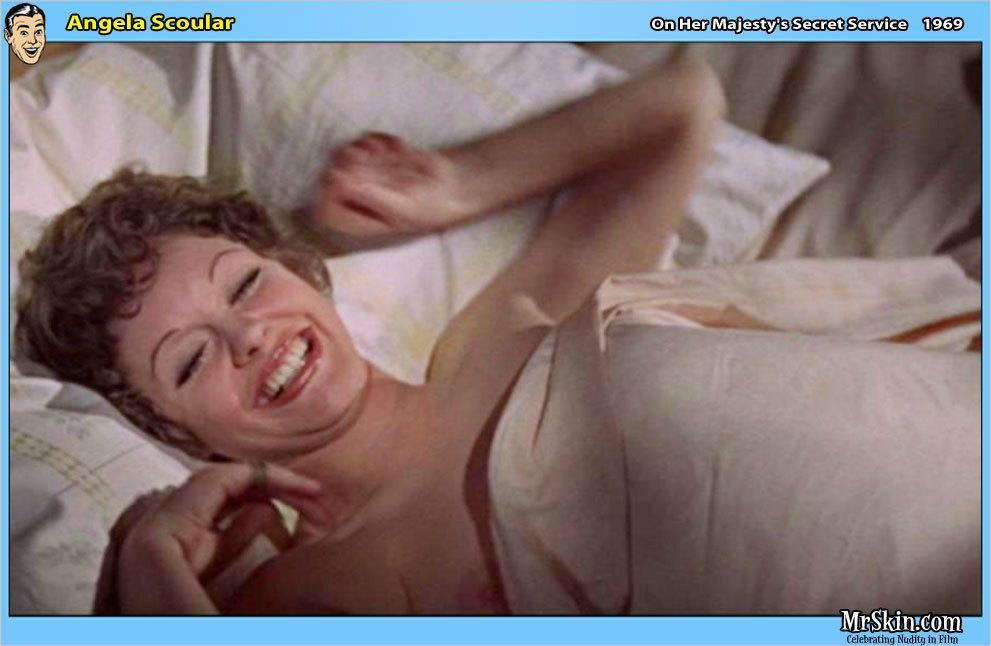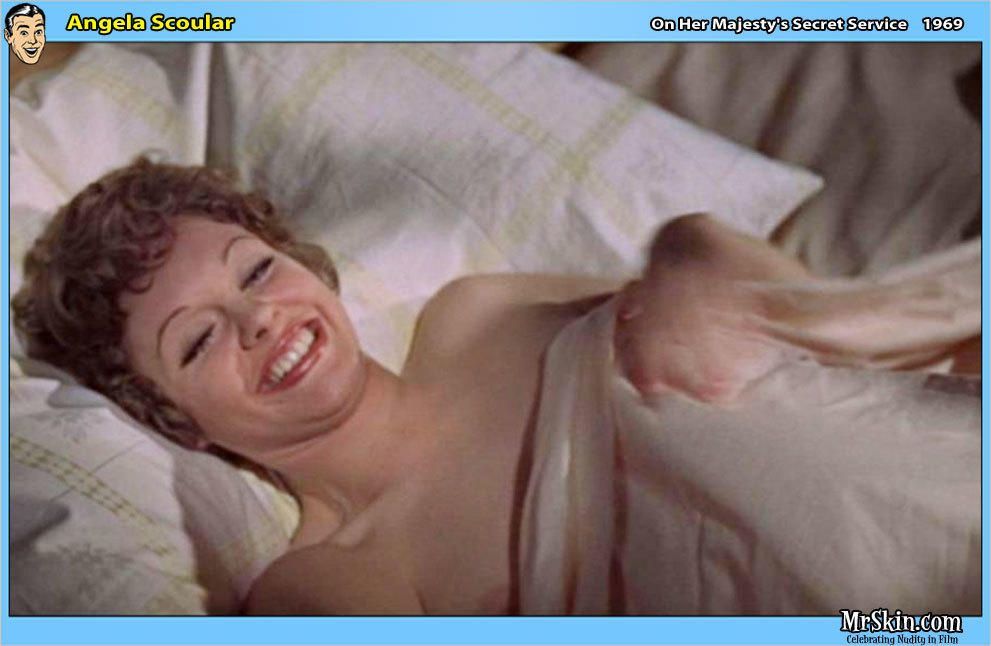 An interesting side note, Angela also appeared in another Bond film, 1967's non-canon entry Casino Royale, playing Buttercup!