Curvaceous cutie Nicki Minaj is always bursting out of her clothes with her full hips and huge hooters just begging to pop out of her tops. We're gratefulthat Nicki was caught having a nip slip by a brave Instagrammer who posted it for everyone to enjoy. You can watch the sexy scene here, but here are some screen caps of her heavenly nip slip.
She barely blinks an eye as she pulls her top up over her dark nipples, acting like we didn't see her areolas peeking out! She didn't even look down to see what was happening to her bust. Nicki is such a pro at covering up her nips that it makes us think this must happen to her all the time. Get your cameras out when you see Nicki live to really capture this greatness!
Nicki has definitely had a few nip slips onstage and in music videos. Here are just a couple that Mr. Skin has previously caught: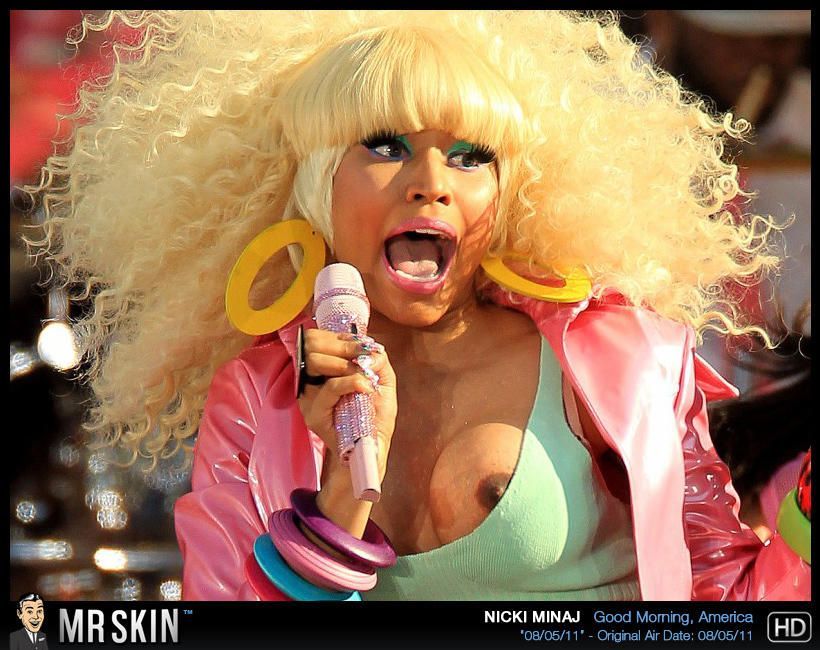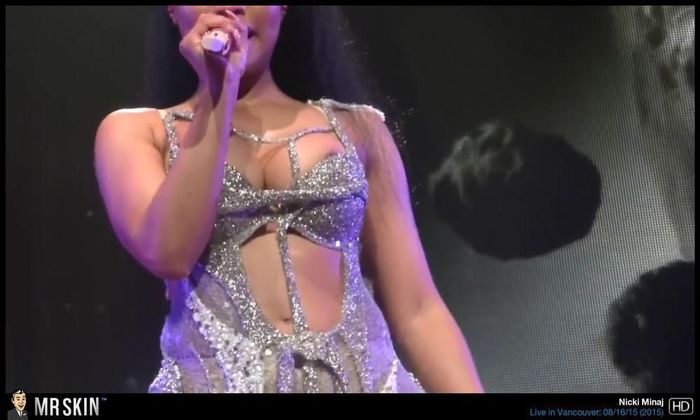 Thank you, Nicki, for wearing tops that are too small for your enormoustwins. We hope they keep popping out to say hi to us for performances to come!