Happy Halloween, everybody! We're kicking off a fun evening of gorging on candy and scaring trick-or-treaters with the final girl (well, the final two girls) in Mr. Skin's Top 10 Horror Movie Nude Scenes. These scream queens represent the absolute breast in fright flick nudity, so if you can't find something to jack your lantern here, you'd better check your pulse...because you MIGHT ALREADY BE DEAD.
Want to watch these horror hotties in action? See the whole list (and then some) on our Mr. Skin's Favorite Horror Movie Nudes playlist NOW!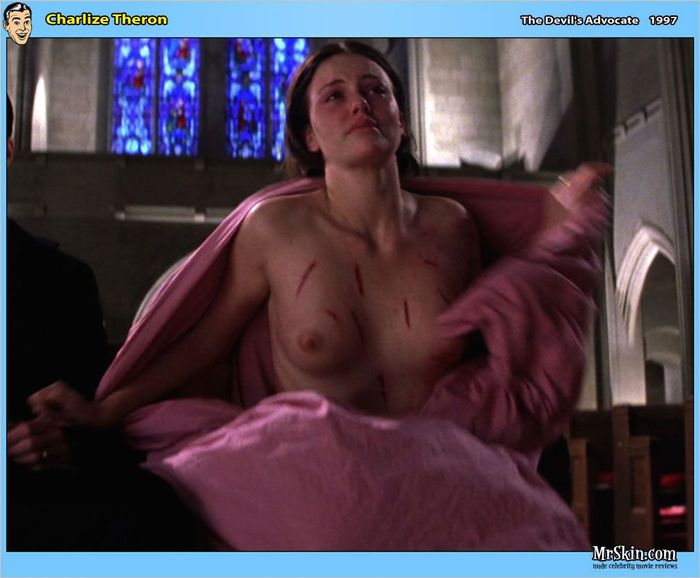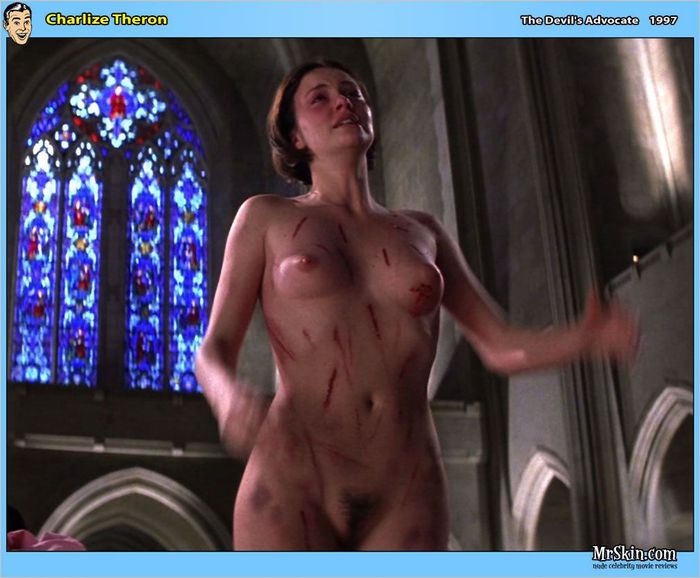 2. Charlize Theron, full frontal in a church in The Devil's Advocate (1997). Like Angel Heart and Demon Rage, this movie paints the Devil as a seductive figure. But Charlize will really seduce your lil' devil when, full of the Satanic spirit, she throws off her blanket to bare it all in a church. Sacrelicious! This is Charlize's full frontal debut and the first of her two career nude scenes with Keanu Reeves, which must have made him say "woah".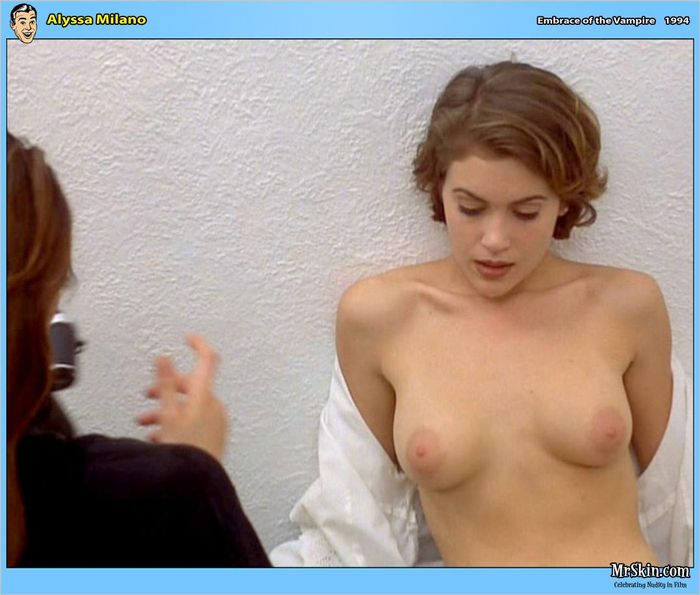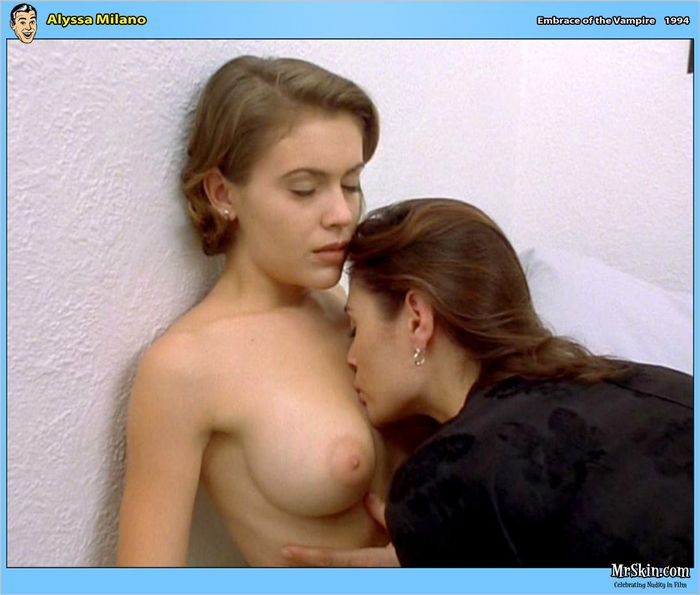 1. Mr. Skin favorite Alyssa Milano posing for some sexy Sapphic snapshots in Embrace of the Vampire (1995). Like our number three pick Lisa Bonet, Alyssa grew up on screen on the wholesome sitcom Who's the Boss?. But once the show was canceled, Alyssa doffed her top and blew her good-girl image out of the water in this erotic slice of Gothic skinema. Alyssa gets triple-teamed by vampires, sexperiments with bisexuality, and in this scorchingly hot scene poses topless for a lesbian shutterbug, thus ensuring she'll always be the boss of our hard-ons.

For more Halloween hooters and Samhain snatch, check out Mr. Skin's Halloween: Original and Remake Nudity, Extreme Modern Horror, and Sexy Satanists playlists right here at MrSkin.com!