Horror hounds and softcore aficionados are more than familiar with the work of the beautiful Jacqueline Lovell. Her work with legends like Zalman King and Full Moon's Charles Band raised her profile and helped her attain legendary status. Never shy about baring her body, Jacqueline has helped many a lonely suburban boy fulfill his fantasies about the girl next door through her numerous nude scenes and her work as a nude model. 
With Full Moon releasing their 1997 classic Hideous! on Blu-ray this week, I got to chat with Jacqueline not just about that film, but about her career and the many things that have kept her busy outside of the film industry. She proved to be every bit as delightful as she seems, and has some really terrific stories to share with you guys! Enjoy!
Thrustin' Hoffman: My first question is just how familiar you are with Mr. Skin, and what are your thoughts on being immortalized here on the site?  
Jacqueline Lovell: I believe I became aware of Mr. Skin in the 90s. He is the one who wrote the book of the exact moments you can see nudity in every film right? I think I was listed in the book so being on the website seems like a given.  
TH: You have close to thirty credits here on Mr. Skin, with some well known fan favorites like Red Shoe Diaries, Legally Exposed, and of course your work with Full Moon. Do you have a favorite film or TV appearance among that bunch?  
JL: I love all my work, but my favorite jobs were being flown out of town. So when Zalman (King) flew me to the Ukraine to shoot the last season of Red Shoe Diaries and the film Black Sea 213, or when Charlie (Band) flew me to Romania to shoot Hideous!, these are my favorites because I love to travel and experience something new.  
TH: Are there any roles of yours that you are surprised to find that people continue to bring up or recognize you from?   
JL: No one ever recognizes me. I mean once when I was at IHOP after Head of the Family came out summer of '96, the waitress recognized me. And then one time on set in NY, summer of 2004, this other actor recognized me from Mystique/Playboy films because he knew another Mystique actress and he was trying to break into that scene.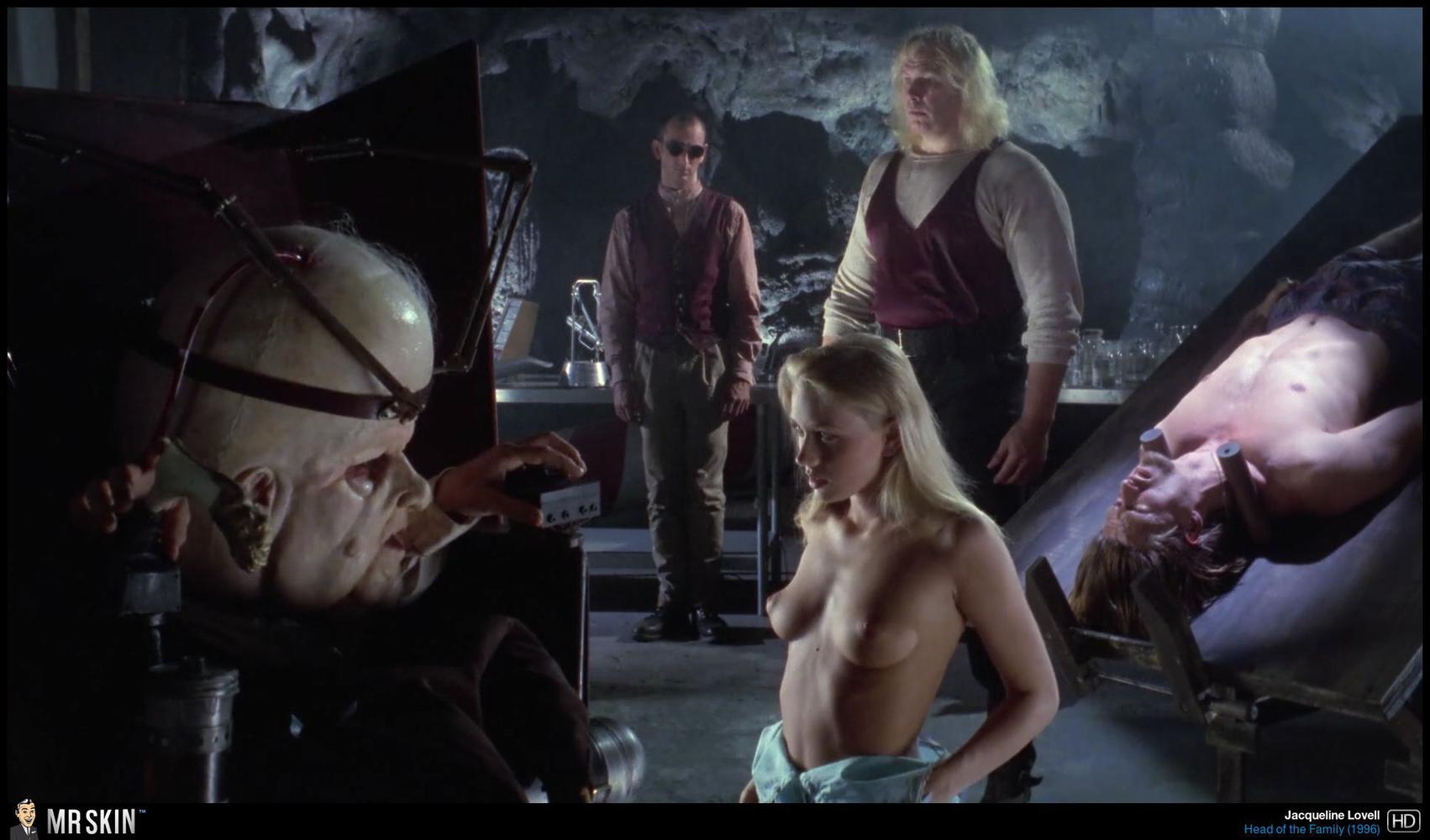 TH: What's the first nude scene you remember seeing in a movie? Did that have a lasting impact on you?  
JL: The first nude scene I remember seeing was when I was 8 years old and my parents took my sister and I to a late night screening of Gorky Park.  This was back when porn still sometimes played late night at some theaters and one of the previews before the film depicted a huge orgy scene.  My mom kept putting her hand over my eyes and I kept thinking what is going on here and what movie did we come to see. 
I remember once Gorky Park finally started, it was initially slow for an 8 year old and I think my parents thought I might fall asleep but then I saw the love scene in which the guy seemed interested in going down between the woman's legs, but when she took off his pants, she was not interested in staying down there.  The lasting impression was guys are more into oral than girls.  Not that there was actual oral in the film, this was just my 8-year-old brain's interpretation. 
I was shocked my parents took me to this film, especially at a theatre previewing porn.  I did not know Gorky Park was R rated until I got home and saw a commercial for it and then gave my parents a hard time for taking me to see it.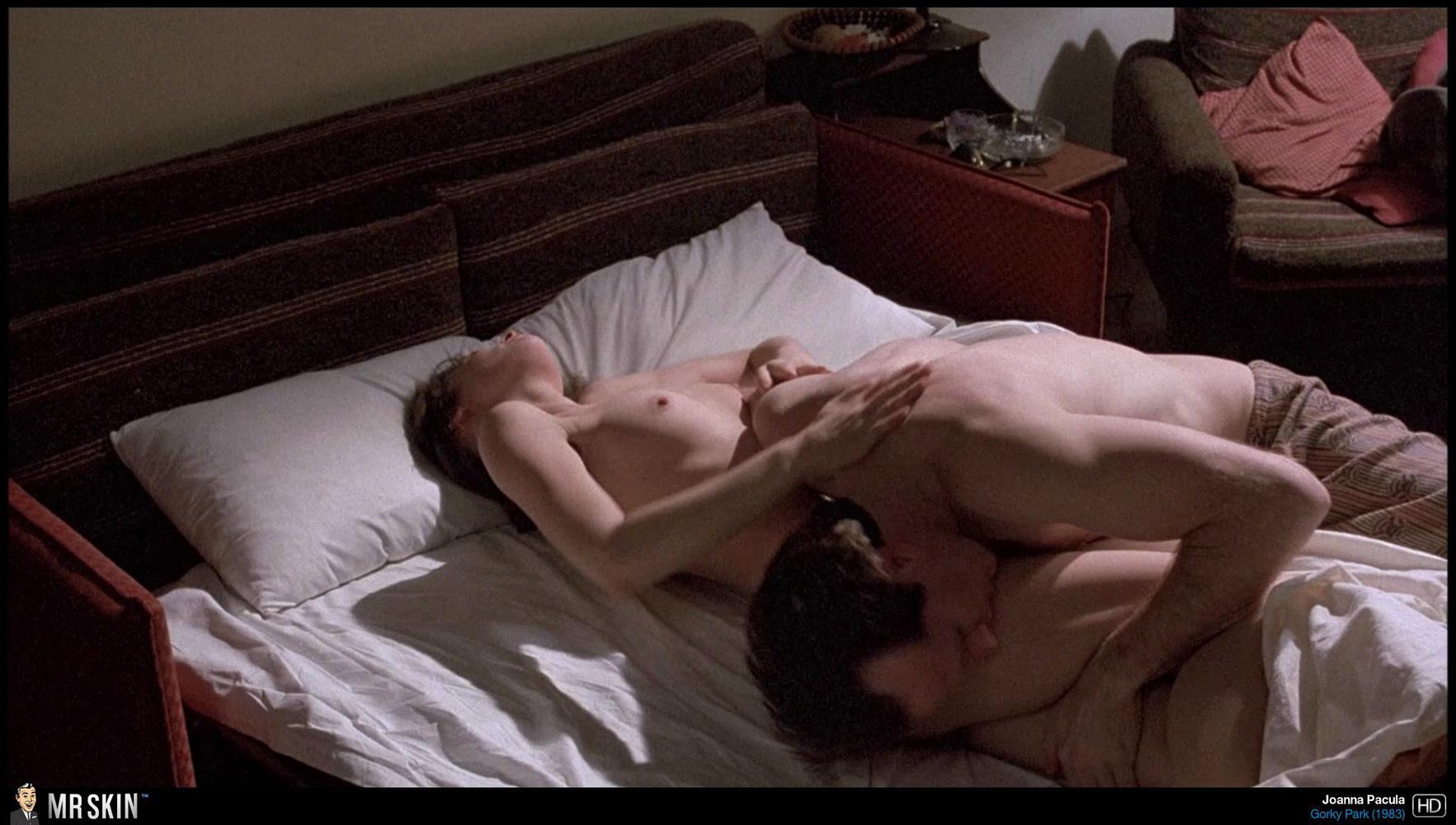 TH: You did some fantastic nude scenes in films like Head of the Family, The Exotic House of Wax, Lolita 2000, and Virtual Encounters. Do you have a favorite? Any that you're particularly proud of?  
JL: I really love the eroticism of Red Shoe Diaries' "Caged Bird". I like my monologue in the shower. I have always loved doing scenes were I can play nude in the water.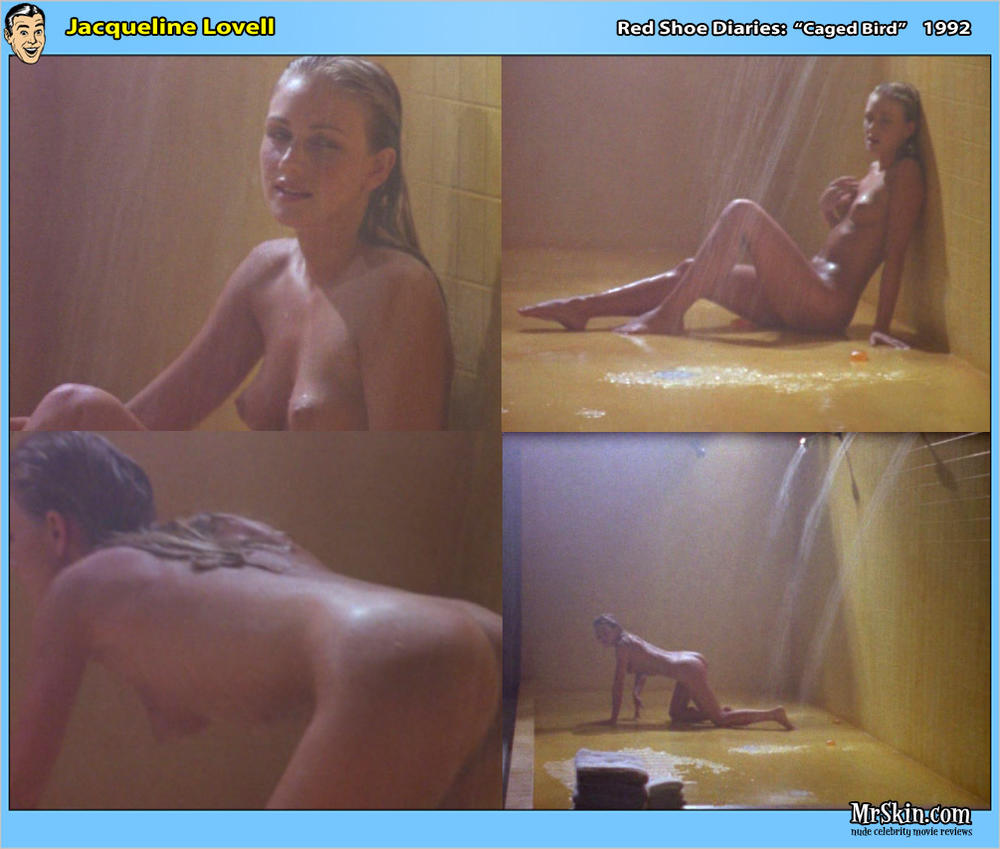 TH: Your Full Moon classic Hideous! is being released on Blu-ray for its 20th Anniversary. Do you have any stories about the film—making it, marketing it, or anything in between?  
JL: I loved flying into the cold Romania winter 1997 to shoot Hideous!. I spent a lot of time in front of heaters because of my scantily clad costume. My nipples were sore after 2 weeks of adhesive tape being used to keep the vest in place. I flirted with one of my co-stars and we ended up back in her room for a little tryst. She was filmed for a promo to be in the sequel to Head of the Family. I think it is funny I had sex with the Bride of the Head while filming Hideous!. I did not usually mix business with pleasure but being on location could prove challenging.    
TH: Full Moon is notorious for their fast shooting schedules. How many days did you work on Hideous!?   
JL: I remember being in Romania for 2 weeks to film in February of 1997.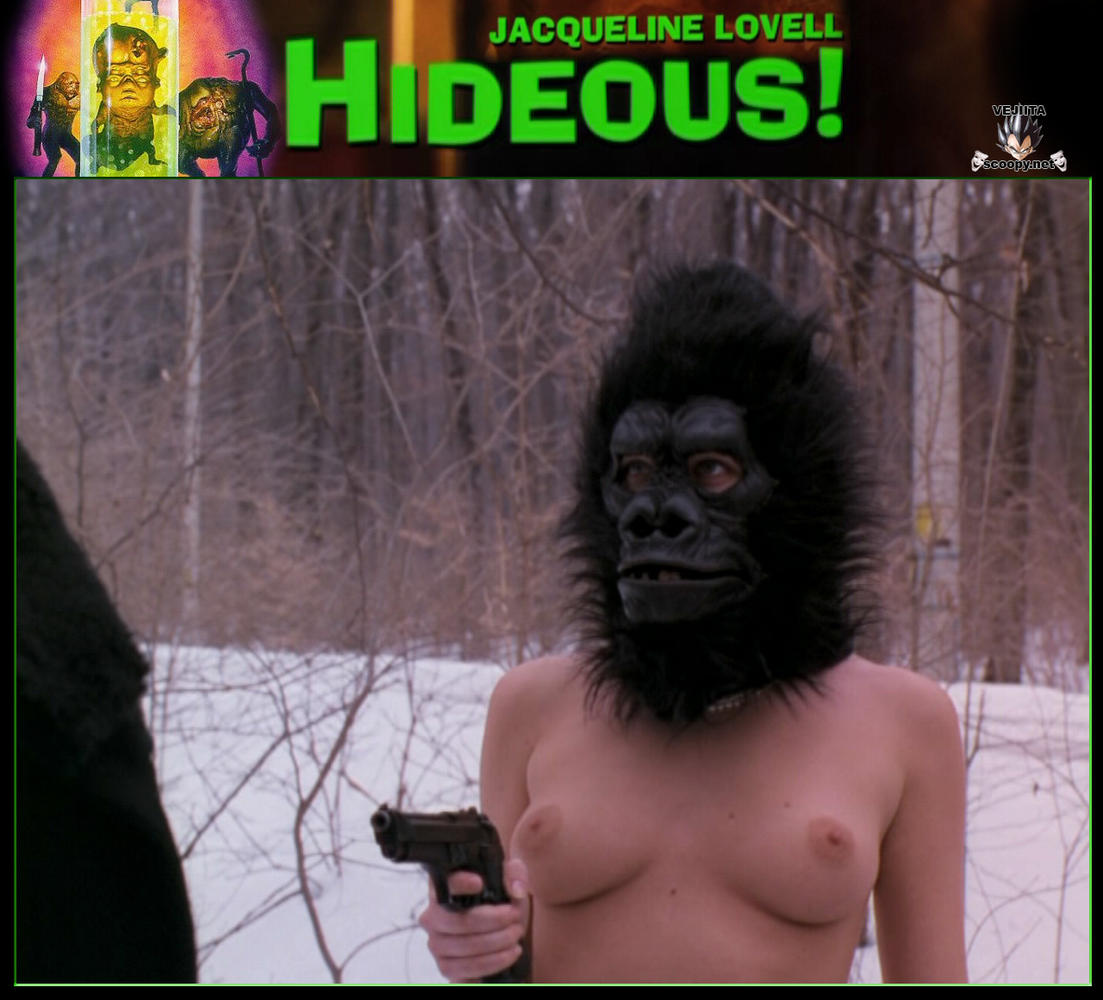 TH: Rumor has it that you might be reprising your role as Sheila from Hideous! in an upcoming project? Anything you can tell us about that?  
JL: Charlie told me on my birthday last year at the screening for the first episode of his new web series Ravenwolf Towers, that I would be reprising my role as Sheila from Hideous! in the next episodes of Ravenwolf Towers beginning with episode 4. I have not received a script yet as of today, but I am 100% on board and excited to play Sheila again.
TH: You also have an extensive and illustrious career in modeling, and were named the number one nude model in 1995. Do you find that you still get recognized from your modeling work, or is it mostly from your work in movies and TV?  
JL: Again, I do not ever get recognized for anything. I am not sure if people just aren't connecting me with my eroticism when they meet me in real life or if I just look completely different from what they saw me in. I am really not sure what is going on, but I enjoyed my nude modeling career and am a nudist to this day.
TH: In addition to your work in front of the camera, you have a pretty impressive list of credits behind the camera, including writing, directing, producing, editing, and more. I know writing is a passion of yours, just based on the work on your website, but did you find any of those avenues fulfilling, or did you prefer to be in front of the camera?  
JL: I prefer to be on set in front of the camera. For over a decade I have enjoyed being a full time stand in on many prime time network TV sit coms. I enjoy studying the actor I am given to cover and mirroring their voice and movement for the camera crew to set up the shots and perfect the lighting. I like being part of the crew, not stuck in a dressing room trying to stay in character. As a stand in I do not have the pressure of memorizing lines and can just enjoy being in the moment. I like to stand at the center of a flurry of activity as the entire scene is brought together by all the crew involved. I enjoy running lines with the 1st team actors, and every once in a while stand ins get lucky and are given a speaking part. I enjoy being an actor, but as a stand in you are an actor who is part of the crew and I get to see the entire production from a different point of view. I like discovering things from all angles and then writing about it.  
TH: You've spoken in interviews about watching some of your films with your teenage daughter. What sorts of discussions have you guys had about the films and is she at all interested in potentially pursuing acting as a career?  
JL: My daughter has only seen one of my nude films. She is 16 years old now and I let her watch Head of the Family for the first time this past January. She initially was not happy I was naked so much and having an affair. I explained that the character was written that way and a lot of her dialog is expressed during sex because she multitasks. My daughter joined SAG-AFTRA actors union in January of 2015. She is interested in acting as well as pursuing a career in law.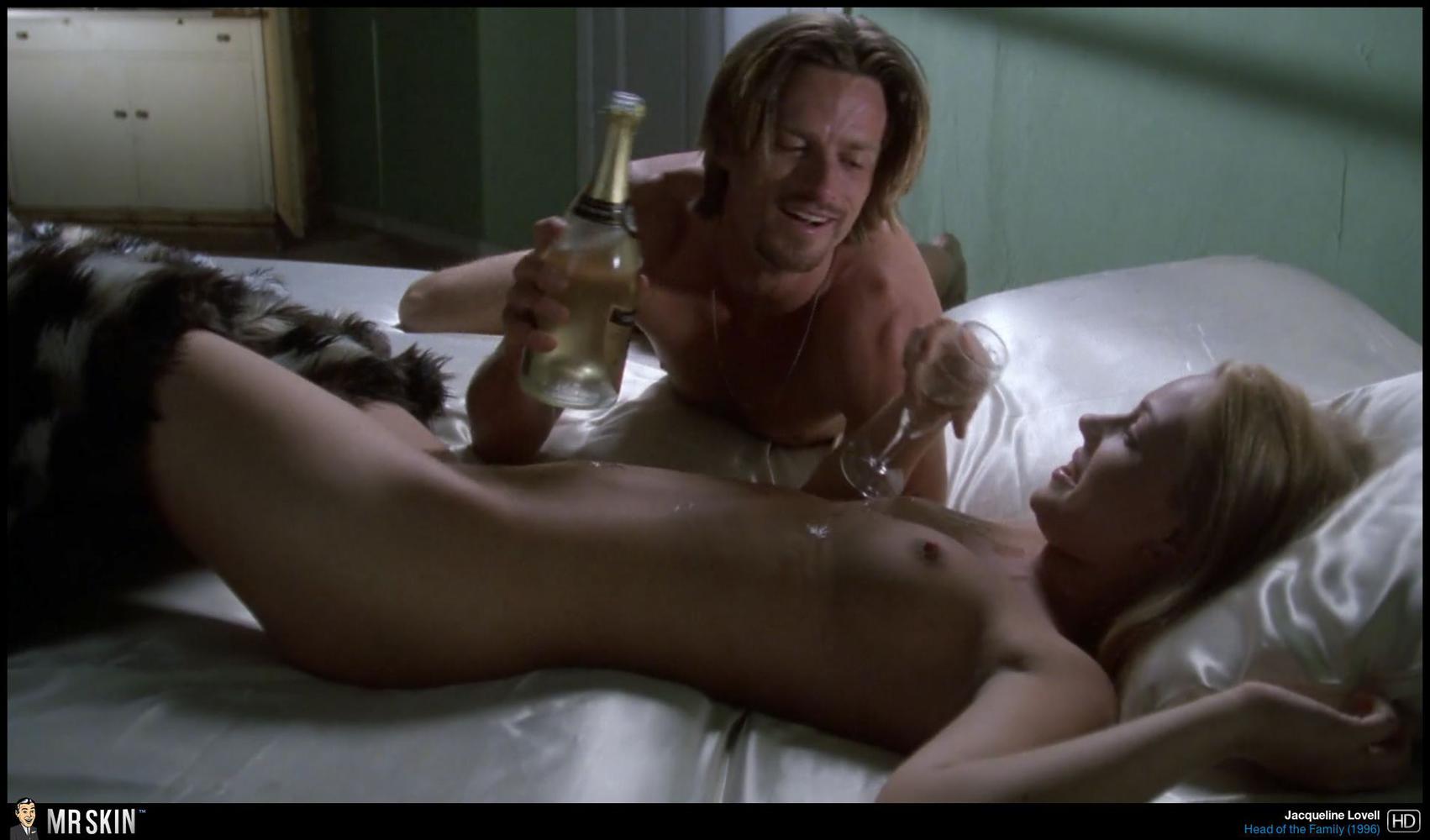 TH: Are there any other upcoming projects your fans should be on the lookout for, or anything else you'd just like to say to your fans in general?  
JL: My latest project is Forest Bathing. I just discovered this Japanese therapy in which participants immerse themselves in the forest getting in touch with the trees and finding tranquility. I want to be certified to run these sessions out of a nudist colony maybe up north, but in the meantime, I just go to the woods locally and get naked by myself. I created an interactive game in which 'friends' can join me on my forest bath, through their internet connection and make suggestions. I love to flirt so it's a little bit sexting, a little bit spontaneous and for a small fee everyone can cum play with me in the woods. For more information go to www.krushtheserpent.com and click on Forest Bathing Friends w/benefits. In general I would like to say thank you to all my fans for their continual love and attention, which feeds my exhibitionist soul.