For today's Hippie Hotties feature let's travel abroad. It's like a Foreign Film Friday and a Hippie Hotties day all in one! We are going to look at a bizarre French film from 1972 called La Vallee or "The Valley".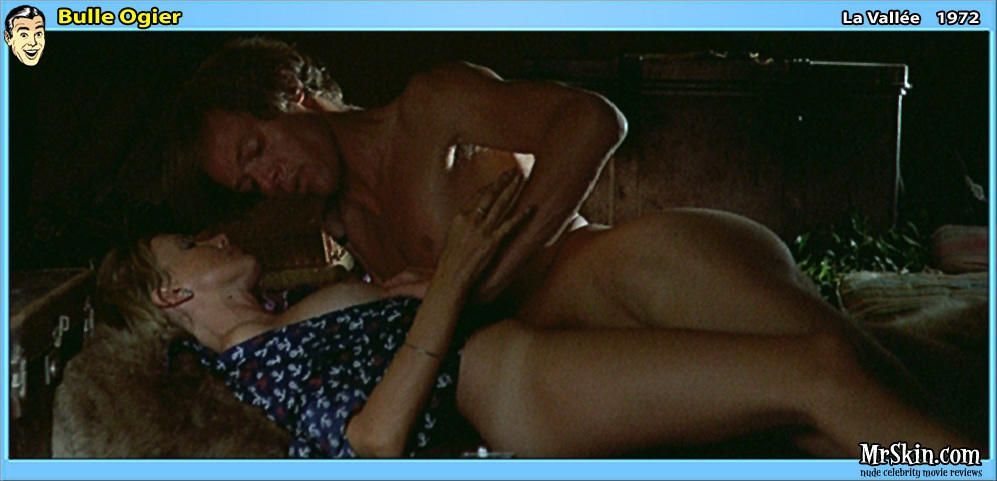 Right off the bat let me say that this movie is odd and it can be kind of uncomfortable to watch. Barbet Schroeder directed this film about a white woman who wants to find herself in a very white woman's way.
The plot follows Viviane, a French woman played by Bulle Ogier who is married to an ambassador stationed to work in Melbourne, Australia. Her husband has his calling in life, but she wants hers. She yearns for self-discovery and she thinks that she finally found a new interest: bird feathers! Yes, she loves birds' feathers. So she runs off and joins a group of explorers who are looking for a hidden valley tucked away in the New Guinea wilderness. She is hoping to go with and find exotic birds feathers! Hey, whatever will float your boat, lady.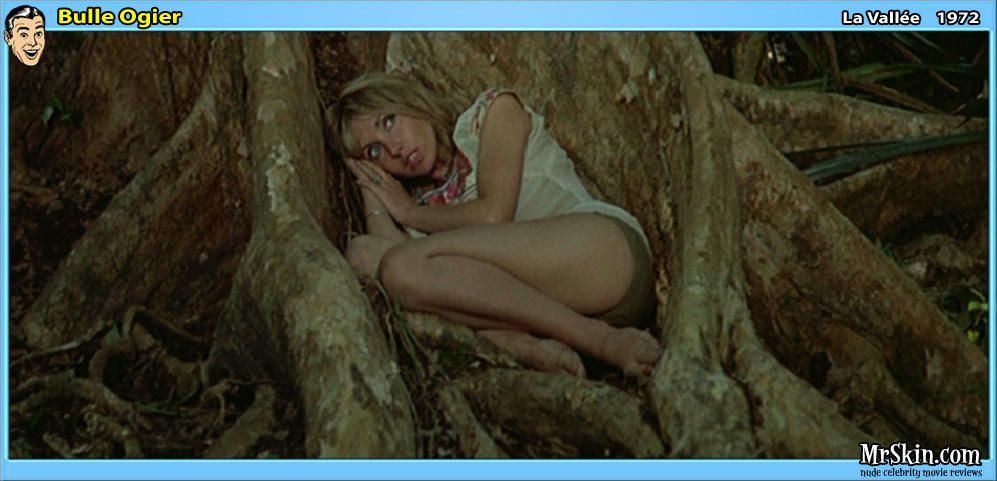 They come across the Mapuga tribe, one of the most isolated on Earth, and they spend time with the tribe. But about the valley? The explorers are not done trying to find the mythical place while Viviane finds herself becoming happily immersed with the tribe. She feels so free there which is exemplified by the way that she ditches her clothes.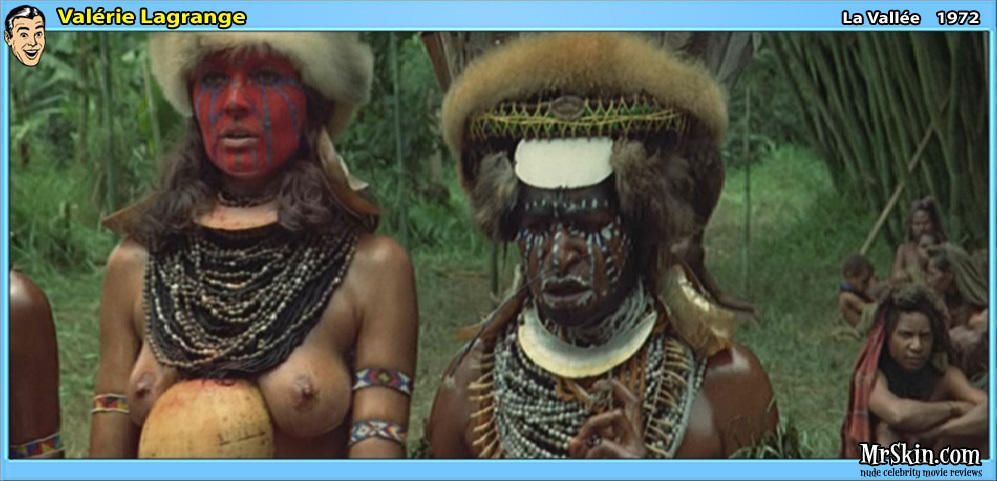 Fun fact: the soundtrack is done by Pink Floyd who recorded the album Obscured by Clouds as the movie's soundtrack. The movie was then called Obscured by Clouds, but by the time recording was finished the band and the production company had creative differences. The band released the album anyway, causing the filmmakers to retitle the film La Vallee or The Valley.
The trippy soundtrack is obviously what helps put this oddball movie into the "hippie" category as does the very New Age exploration of the self that this movie pokes fun at. At first glance, the film can be uncomfortable to watch on that basis alone, but the movie does satirize a privileged white woman's attempts at finding herself through native methods that are not at all native to her, like this scene where Valerie Lagrange has her face painted by other topless native women:
While discussion about this kind of ogling of other people and fetishizing "natural" medicine was not as vocal as it is today, this movie is definitely poking holes at that idea. While it doesn't ultimately paint Viviane as a bad person, it does show her and the explorers as naive and somewhat silly when they are thrown into the Mapuga tribe. Oddly, Vivian becomes the tribe's cheerleader to some of the other explorers who knock their way of life and call her a tourist. Viviane preaches peace, love, and understanding to him while he insists that she will never be able to co-exist with them. Luckily, psychedelics seem to help her fit in just nicely!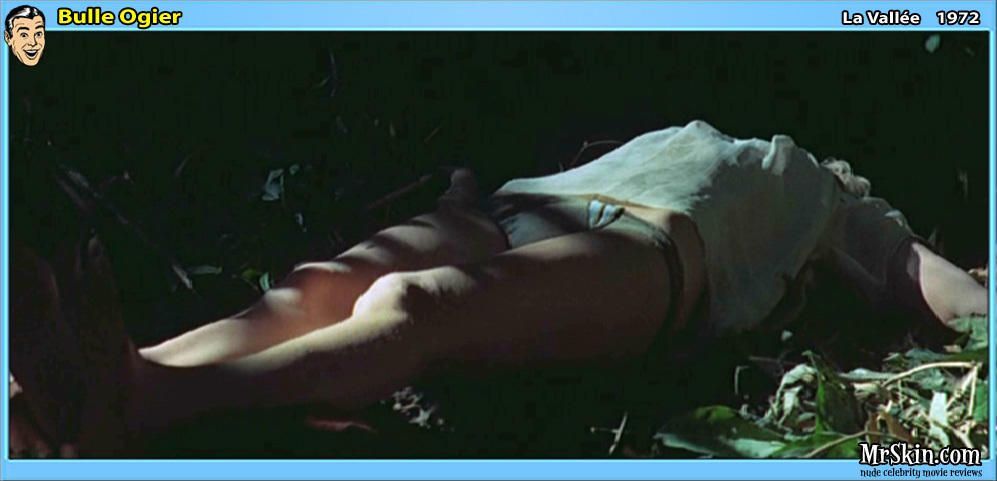 Viviane becomes enlightened while throwing herself into Mapuga culture. She starts to love nature and she praises their way of life as well as their acceptance of her. She never wants to go back to the real world! All of the other characters face different discoveries and the explorers continue their quest to find The Valley which starts to present itself as a metaphor for enlightenment. Was the valley within them all along?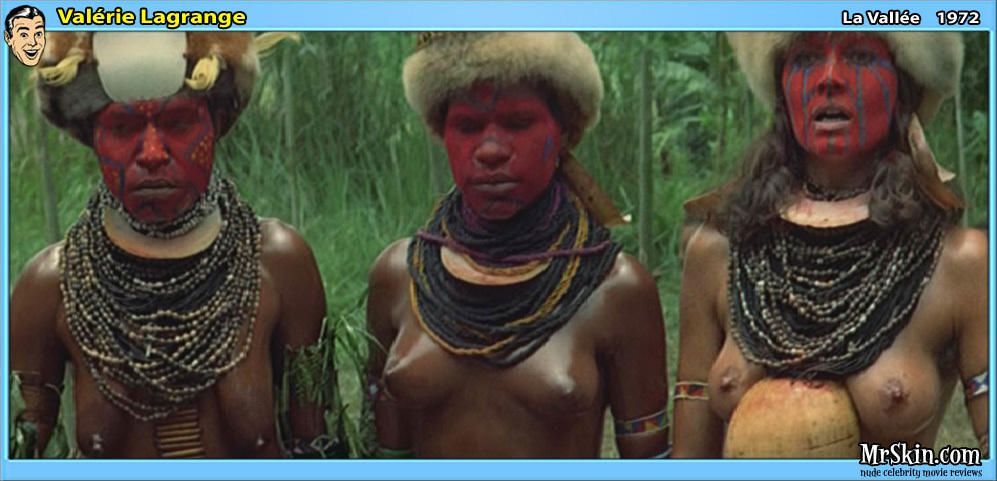 I won't spoil anything here, but I will say that the movie sounds like it will be an icky, fetishizing relic of the past, but it winds up being a lot more than that. It surprised me! In the end, The Valley is beautifully filmed, has a great soundtrack, and has conversations that feel ahead of its time for a 1972 film. Plus...there are boobs and buns!