Today's foreign film for Foreign Film Friday is an interesting one. It featured truly seductive nudity with a frightening twist. Let's take a look at the horror film Kandisha from France!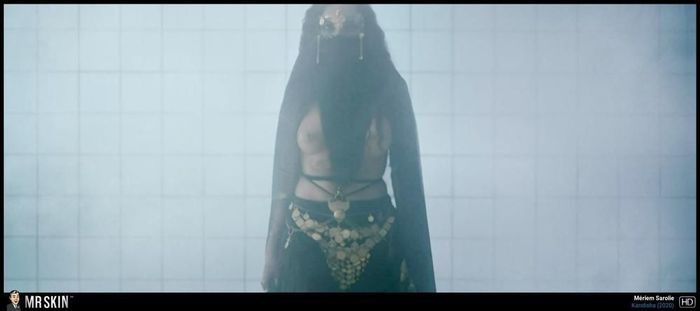 Kandisha follows a group of French friends who stay up late and tell each other ghost stories. As they tell tales of urban legends they have heard around town, they start to wonder if some of them are real. When one of their friends gets assaulted, they remember the tale of an ancient demon named Kandisha and they wonder if they can summon her to get justice.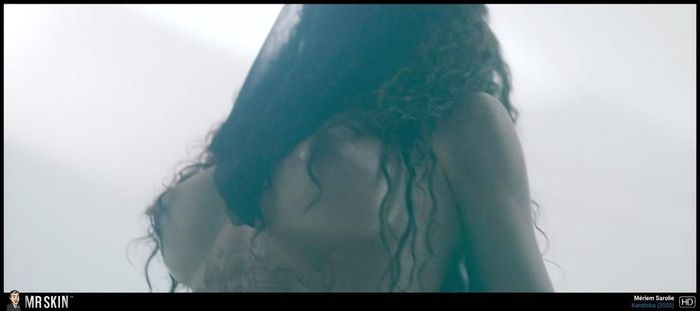 It turns out that they can! Meriem Sarolie shows up as Kandisha and she is ready to destroy...anyone she wants to. It turns out you can't really control an ancient demon hellbent on destroying humanity. Whoops!
Kandisha is the most seductive in a sauna where she emerges through the steam looking like a hot belly dancer. Her mouth is covered, but her breasts are not. She has long curly hair that makes room for her round mounds and small nipples - but there is a twist.
The twist? She has goat legs. The camera pans down from her seductive eyes down to her breasts and sleek midsection and finally down to her hooves.