Today's filmmaker for Female Filmmakers is an exciting one! We are going to talk about lesbian director Lisa Cholodenko and her movies' many, many, many nude scenes.
Lisa was born and raised in Los Angeles, so she definitely had a leg-up when it came to getting involved with the film industry. She moved across the country, however, in order to earn her MFA in film at Columbia University. There she made a short film Dinner Party in 1997 which won awards and raised eyebrows.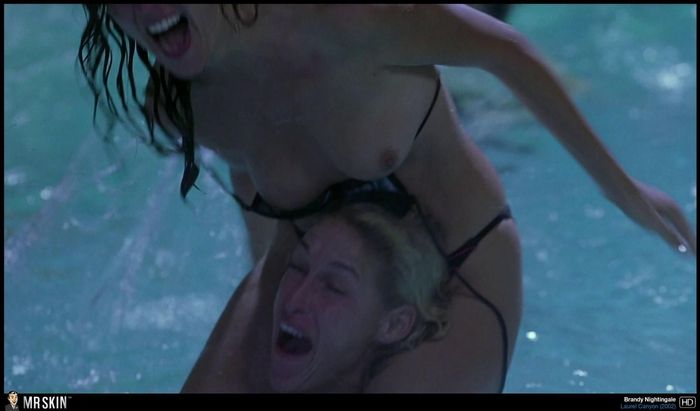 Her 1998 debut film High Art proved that Lisa Cholodenko could make people pay attention to lesbian stories - it helps that her actresses were A-list hotties that are very worth paying attention to. Ally Sheedy plays a drug-addled photographer who winds up in a messy love triangle. She has a lover played by Patricia Clarkson, but she becomes involved with her upstairs neighbor played by Radha Mitchell.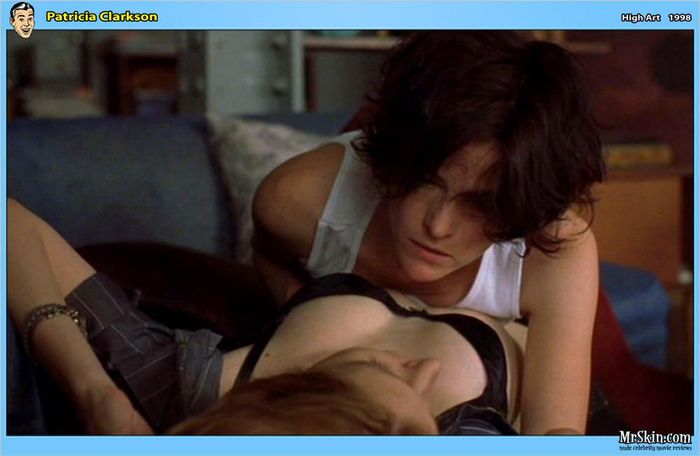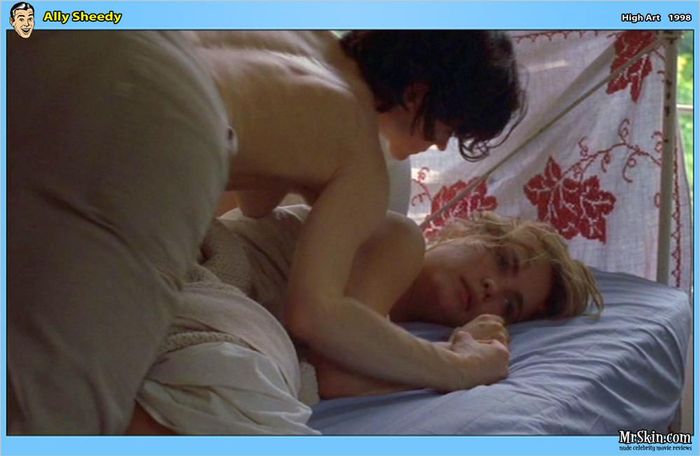 We get to watch Ally Sheedy get busy with both babes and even though Patricia does not go nude (she does have a nip slip), I think this is the hottest she has ever looked.
Radha is super easy-on-the-eyes, too. She looks adorable when she takes a bath with her bottom up. I'm not even sure how she is laying down like that in the bath, but her tush looks tasty in the water.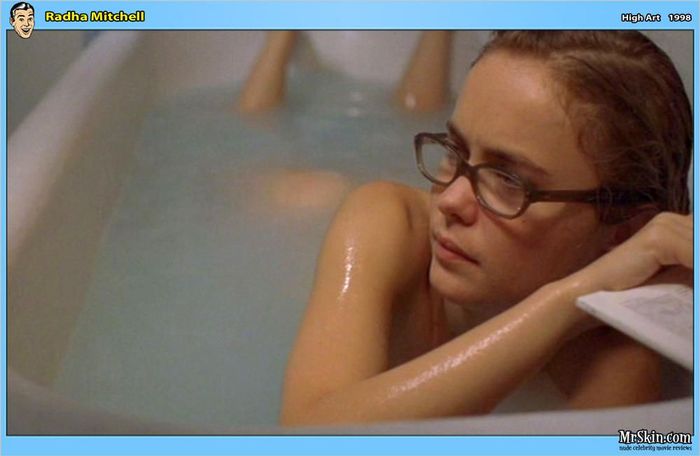 She followed that critically acclaimed film up with 2002's Laurel Canyon in which its nude female stars showed off their cans. Yet again, Lisa shows her interest in rock-n-roll, drugs, and art in this Los Angeles story starring Frances McDormand as a record producer.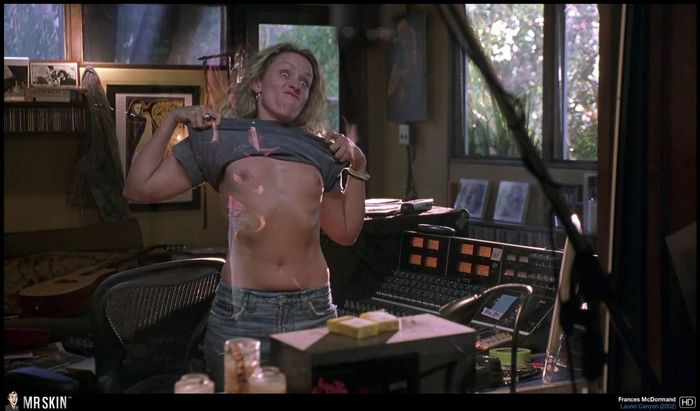 She tries to encourage her new clients, an English band, to record their new music, but Frances is a hedonist herself and this causes problems in her own family. It's not just the rockstars drinking too much and causing trouble, Frances is doing it, too. When her son and his conservative fiance (Kate Beckinsale) visit, they do not agree with her lifestyle and this causes a lot of friction.
Honestly, her lifestyle looks great to me. It looks very. free and sexy! She has pool parties with hot chicks and she flashes the camera. What's not to love about Laurel Canyon?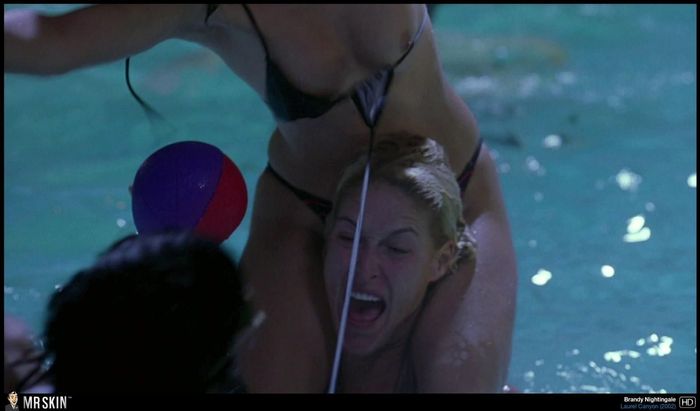 In 2004, she directed Cavedweller which starred Kyra Sedgwick as Delia Byrd. She shows her birds in the bathtub when she leans back topless. This is probably one of her lesser-known films and its subject matter is a bit of a departure from her other movies as she focuses on a woman who fled an abusive marriage, leaving her two kids behind.
She returns and her kids are not super happy about it. This is a very emotional family film and I personally think it fits in with all of her other work. Yes, her films mostly feature lesbians, but everything that came after High Arts deals with disruptions in family dynamics. That being said, there is nothing disruptive about Sedgewick's suck sacks.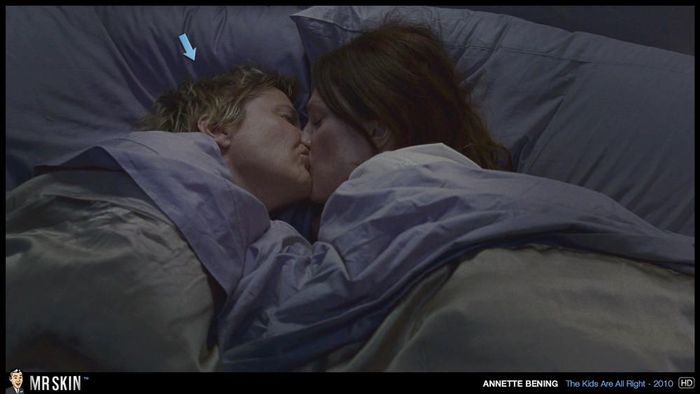 Lisa Cholodenko directed the dramedy The Kids Are All Right about a lesbian couple whose teen kids decided to find out who their sperm donor was. They meet him and introduce him into the family which wildly disrupts things. Julianne Moore and Annette Bening played the lesbian couple at the helms of the movie with Annette playing more of a butch character.
Annette Bening does not go nude, but Julianne does. Julianne shows her boobs and butt when she has sex with - twist! - her kids' sperm donor. He sure does donate some sperm to her in that scene!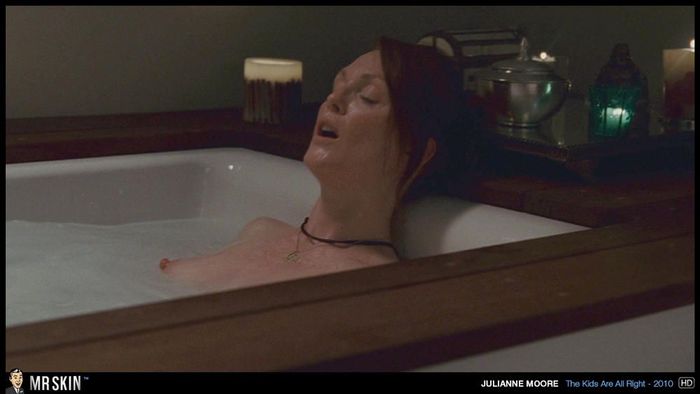 Yaya DaCosta also shows up nude as Mark Ruffalo's main squeeze. Yaya goes for a ride on him, showing us her buns and bouncing breasts. Ruffalo gets a lot of action in this movie.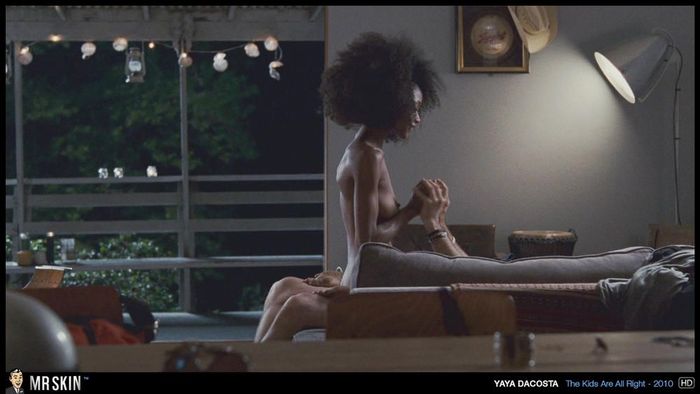 Lisa loosely based this idea on her real-life because she and her partner Wendy Melvoin used a sperm donor to have their son. This eventually got her thinking about what would happen if her son wanted to meet the sperm donor!
After The Kids Are All Right, Lisa Cholodenko moved over to the TV realm and has since directed episodes of Hung, Olive Kitteridge, Here and Now, and Unbelievable. She is slated to direct the upcoming American remake of Toni Erdmann which has Kristen Wiig attached to star. That is bound to be exciting!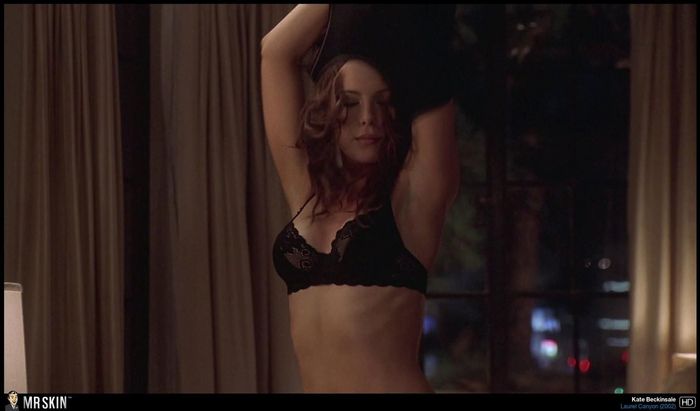 Lisa's work is obviously different from others because she tends to focus on female and lesbian characters. For the longest time, her films were some of the only mainstream movies to focus on lesbian relationships. Since her characters are mostly female, she also delivers when it comes to directing female nudity. Her take on modern family life is very unique and daring and I truly hope we see more of it.