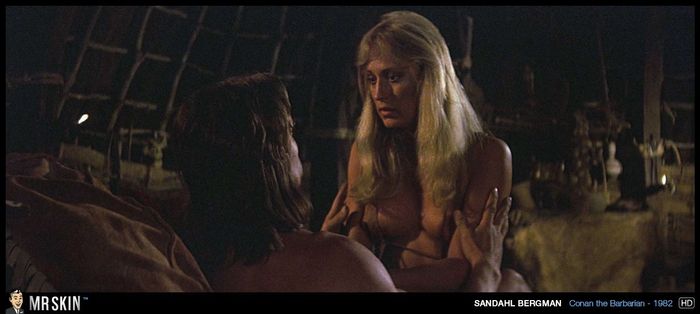 The heavy-metal remake of Conan the Barbarian hits theaters this weekend, and no big-budget ode to the glory of testosterone would be complete without some bodacious barbarian babes baring boobs! A mere 1 minute in to the 2011 reboot, Eastern European eyeful Aysun Aptulova bares her breasts as she's tied up and prepared for sacrifice, and 29 minutes in Playboy bunnies Alina Puscau and Zlatka Raikova play sexy slave women who greet their liberator Conan the breast way possible- topless. Later in the film, Rachel Nichols appears to go nude in a sex scene with star Jason Momoa, but don't be fooled- that's the evil sorcery of a body double.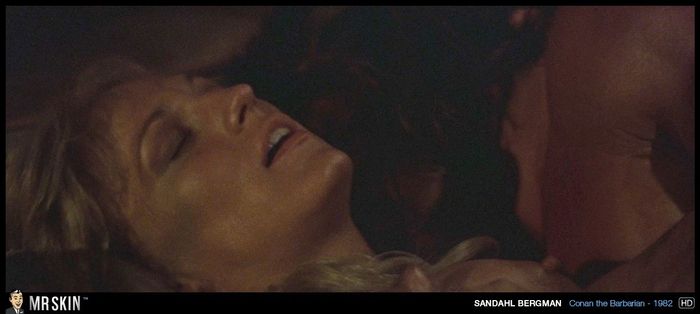 Scandinavian sexpot Sandahl Bergman needed no such trickery in the 1982 movie version of Conan the Barbarian, where she bared both boobs and butt in the sack with future Governator Arnold Schwarzenegger.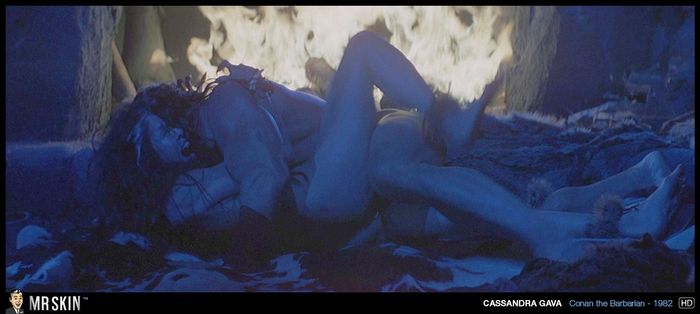 Speaking of sorcery, Cassandra Gava also cast a sexy spell in the original Conan the Barbarian as a wicked witch with wicked-hot seat meat.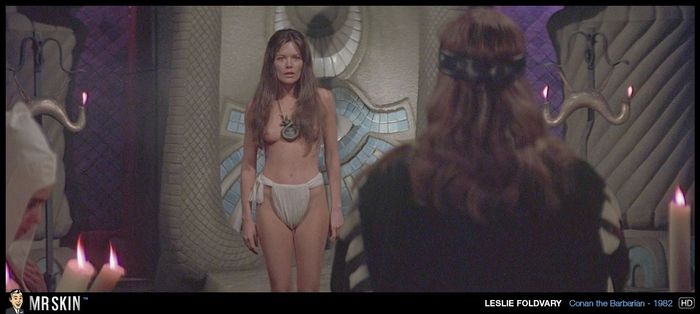 Rounding out a simply skincredible trio of Conan cuties is Leslie Foldvary, whose topless dance honoring a snake god will have you dancing with the snake in your trousers.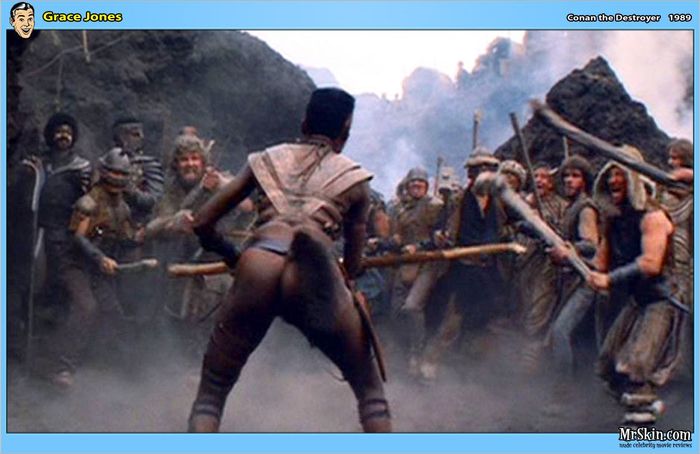 Unfortunately the sequel, Conan the Destroyer (1984), didn't follow in its predecessor's big, muscular nude footsteps- well, Grace Jones got the muscular part down, but her thong short is the closest we get to real skin in this nude disappointment.
Got a thirst for blood(y good nudity)? See much, much more with Mr. Skin's Barbarian Babes in the Buff playlist!