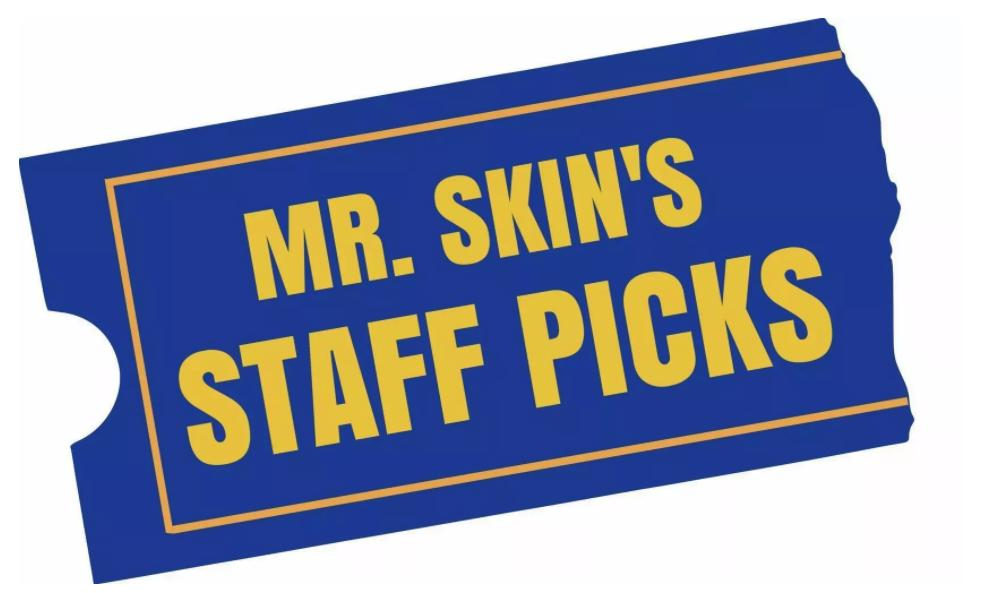 Our Staff Picks column takes you back to a time when video stores reigned supreme and the "Staff Picks" section was the place to find out what films were worthy of one's time. Of course, our version of Staff Picks has a decidedly skintillating angle, as we suss out which films from a certain genre with great nudity. This week: New Year's Eve movies!
There are plenty of movies that have New Year's scenes like When Harry Met Sally, The Apartment, and While You Were Sleeping. But we are here for those kinds of movies that also include nudity. This is what these Staff Picks are all about! Here are some classic films with great nudity to help you ring in the new year.
Every holiday needs a slasher film and this 1980 Emmett Alston movie is not different. A killer is killing different people for each time zone that hits midnight while a DJ tries to carry on hosting a New Year's Eve show in LA.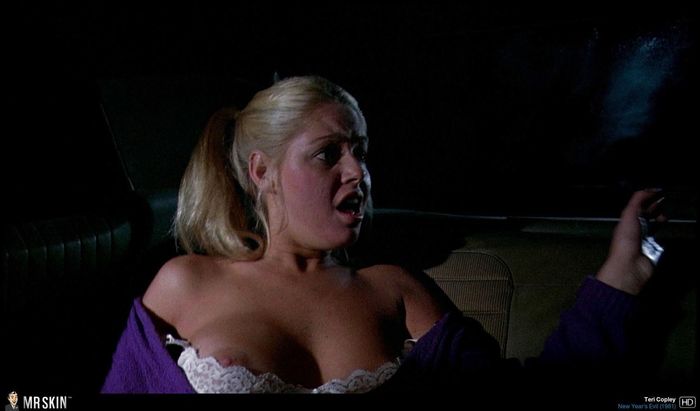 This movie has it all. Suspense! Slasher kills! And hot 80s babes! You'll want to cop a feel on Teri Copley who plays a teenager in the car that gets felt up during a makeout scene. Her white lace bra falls below the nipple, freeing her big pink nip on her large tanned tits.
Bridget Jones took us through so many remarkable events in her world, including a New Year's Eve party in which Renée Zellweger and Colin Firth share a kiss. Renee does not go nude in the movie, but she does show a snippet of her bush when she pulls up some shapewear. That's something to write in the diary about!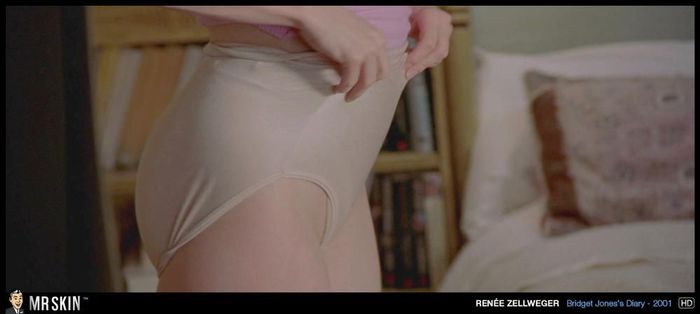 Marco Risi made this 1998 film that translates to "The Last New Year" about a New Year's Eve party that gets truly crazy. This slapstick film has a lot of laughs in it as well as some super sexy Italian actresses such as Monica Bellucci. Everything happens on New Year's Eve: cheating spouses, drugs, revenge, spies, hiring prostitutes, crashing parties, and more.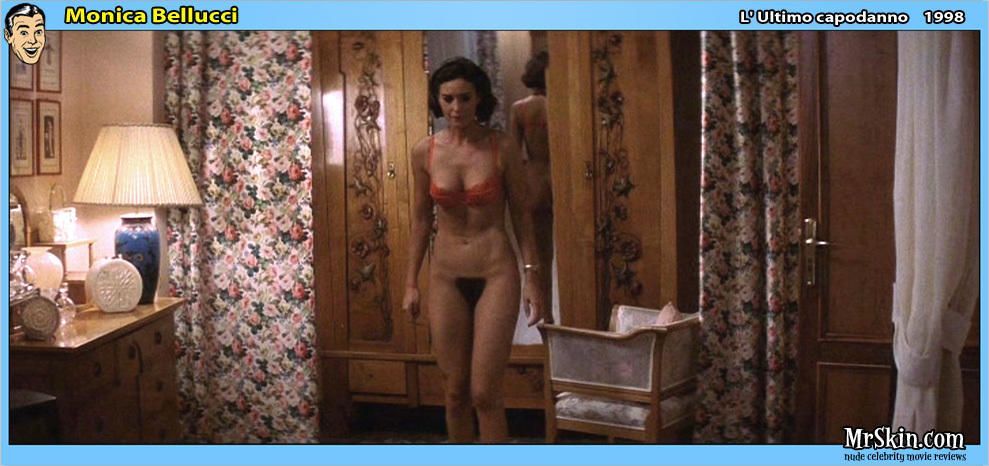 Monica goes delightfully nude and shows off her thick and hairy black bush. She keeps her red bra on for the most part, but the bra does come off to show her twin peaks.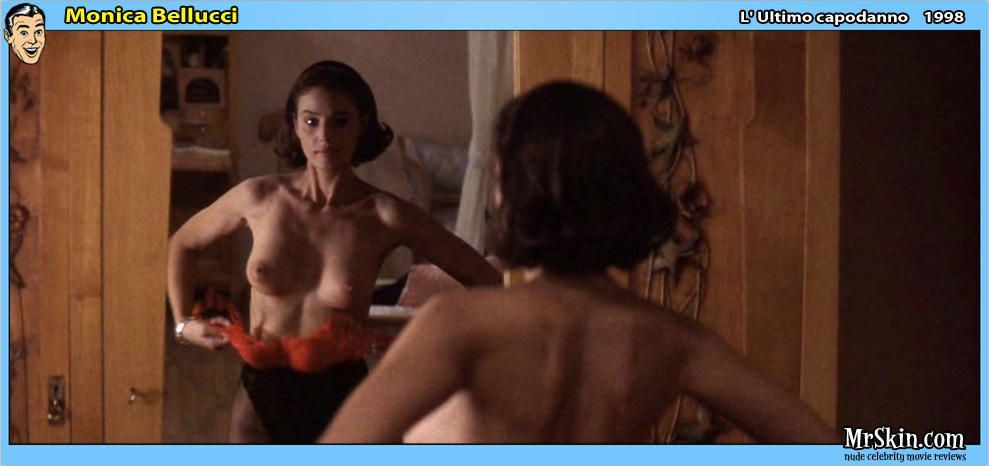 You've heard of Love Shack, but about 2010's Love Ranch? This Taylor Hackford film stars Joe Pesci and Helen Mirren as a husband and wife who open one of those legal brothels in Nevada. With that premise, you can likely guess that this movie is lousy with skintastic babes enticing their customers. You'd be correct!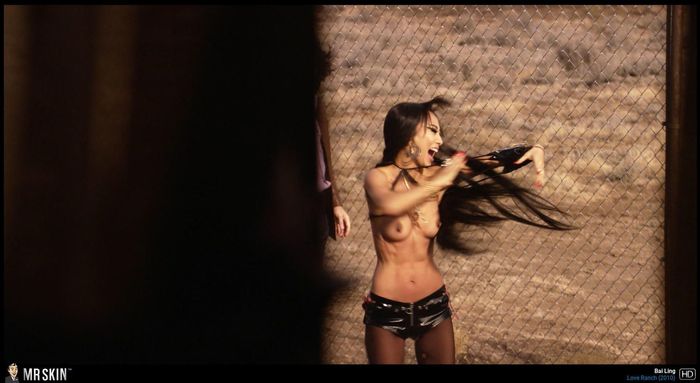 One of those ladies is the gorgeous Bai Ling who plays Samantha. She goes topless a few times, including in a scene that has the girls counting down to midnight in their skivvies at a New Year's Eve party. That's the hottest New Year's Eve party that I've ever seen!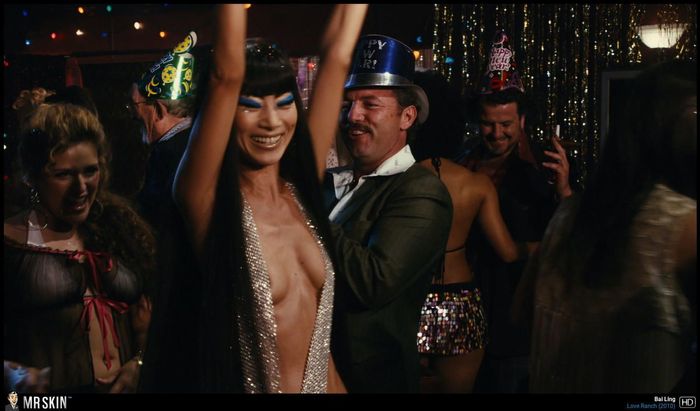 Paul Thomas Anderson features a New Year's Eve party in two of his films, the other being the gorgeous Phantom Thread. Boogie Nights has much more skin, so we'll feature it here. Heather Graham, Julianne Moore, and even more hotties show off their bodies in this groovy film about 1970s porn.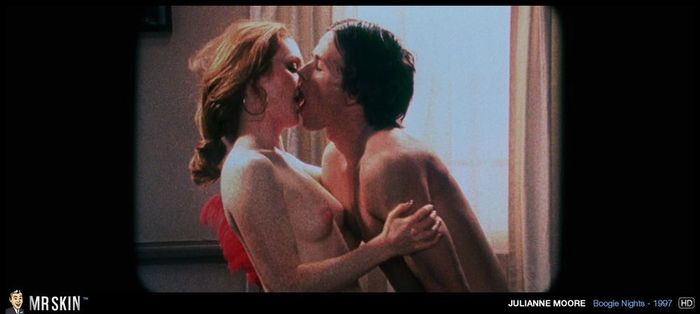 This 1997 film was a hit and remains a classic - especially a skin classic! Boogie Nights showed the world the golden age of porn in a way that we hadn't yet seen. Of course, now we've seen The Deuce and several other TV shows like that, but Boogie Nights walked so all of those projects could run. That means Heather Graham went nude in these hot scenes first:
Rent was a classic early 2000s musical that soared in popularity, leaving so many young people to flock to NYC and declare "we're not gonna pay rent!" (only to be evicted, I'm sure). Rent has so many great songs and right in the middle of the movie version is an NYE party. Before they ring in the new year, Idina Menzel shows her ass in the celebratory group number "La Vie Boheme".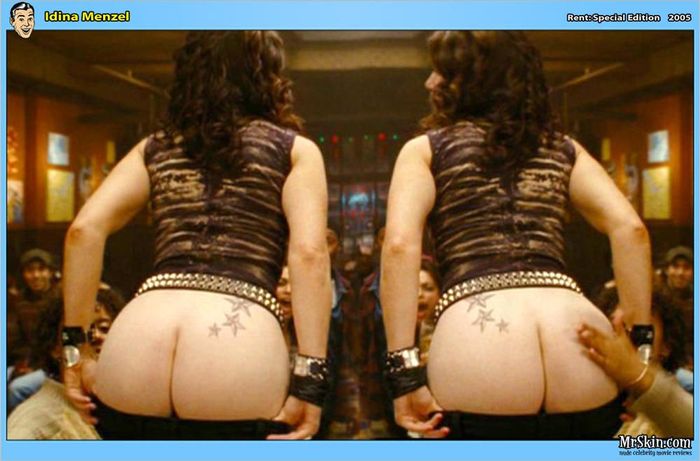 Finally, let's talk about the sexy holiday film Carol. You may not remember that Carol takes place during the holidays because you were too busy jacking off to Cate Blanchett and Rooney Mara's sexual tension. You're not alone!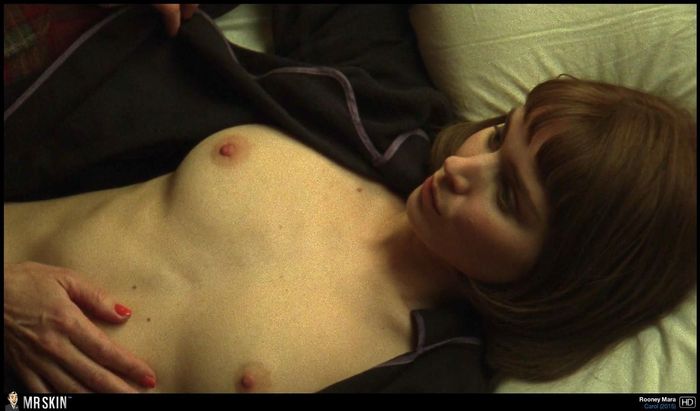 Set in the 1950s, Cate plays an older married woman who barely fights her lesbian urges. She meets the young Rooney Mara who is working at a store and seduces her. The two have a spicy affair and they can't keep their hands off of each other which is great news for us. It's as if their New Year's resolution was to make passionate love to one another. You can see what I'm talking about here: