While certainly not the most skin-filled day in movie nudity history, May 22 has seen its fair share of cheeky flicks over the years! Here are six of our favorites!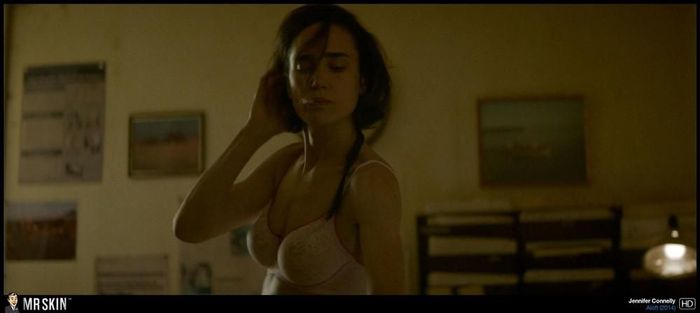 Jennifer Connelly(above) headlines this intense family drama, but outside of smoking a cigarette while walking around in nothing but a bra, she doesn't show any skin in the film. Oona Chaplin makes up for this, however, when she makes her topless debut, baring her breasts while getting banged by Cillian Murphy in bed...
Steven Soderbergh's2009 film was experimental in a number of ways. It was shot digitally, had a loose and improvisational feel to it, and starred an adult film star! Sasha Grey made the transition from porn to the mainstream in this tale of a high end escort who will, in exchange for large sums of money, give you "the girlfriend experience" and hang out with you, pretending to be your girlfriend.
The film is not as skin-filled as the spin-off series that bears its name, nor even as much as one might expect considering it stars an adult performer. I had to brighten this GIF considerably to even see Sasha's full frontal scene...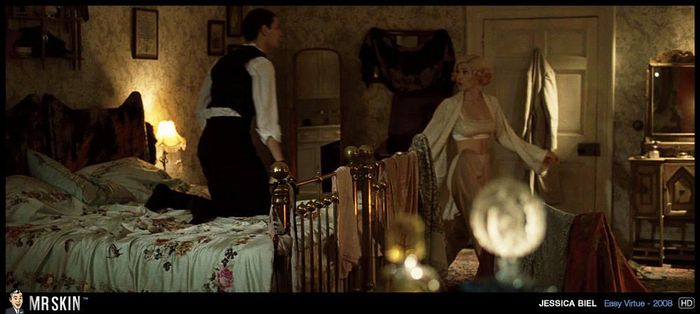 Based on the Noël Coward play of the same name, this bawdy comedy from the director of The Adventures of Priscilla, Queen of the Desert, was mostly ignored by critics and audiences when it was released ten years ago today. And while the nude debut of star Jessica Biel (above) was right around the corner, here she leaves the nudity to co-star Kimberley Nixon! During a can-can routine, we can see Kimberley's bush reflected in Kristin Scott Thomas' binoculars...
There's a much clearer shot of Kimberley's buns and even some backburger when she turns up her skirt in a huffy on her way off-stage!
It's difficult for me to accept that this film is old enough to drink, but it was not well-received when it was released on this day 21 years ago. It has since become a cult classic, but sadly the film's only brush with nudity comes when Christina Ricci jiggles about while wearing a loose fitting shirt and no bra!
This relationship dramedy starring Alan Alda and Carol Burnett is a mostly forgettable affair save for not one but two skinny dipping scenes! First we get a quick peek at Bess Armstrong's cheeks as she dives below the surface of the water...
Ten minutes later, Oscar winner Rita Moreno goes skinny dipping with Jack Warden, showing off her buns and some underwater boobage...
Finally on this day 38 years ago came this Sean Connery sci-fi vehicle set on one of the moons of Jupiter features some brief nudity from Sharon Duce, immortalized here in still form as we await the day this flick gets a high def upgrade!