We're really going places this week on DVD and Blu-ray: First, the Adam Sandler popularity train keeps on rolling, somehow, as That's My Boy (2012) hits DVD and Blu-ray. Eva Amurri Martino and Leighton Meester star, but the only nudity comes from "naked lady in car" Kristen Valinch. Speaking of locomotives, the Jamie Lee Curtis cult classic Terror Train (1980) hits Blu-ray this week with smokin' smokestacks from hot blonde Joy Boushel.

For the espresso-sipper in your life, this week Sophie Quinton does her best Marilyn Monroe impersonation in the quirky French comedy Nobody Else But You (2011), and the reigning King of Quirk, Wes Anderson, brings his newest (probably) non-nude opus, Moonrise Kingdom (2012), to DVD and Blu-ray.

Also nude on Blu-ray, the dearly departed Lina Romay is featured in her usual state of unshaven undress in the Jess Franco flicks Female Vampire (1973) and Exorcism (1974):
Lowbrow funnyman Adam Sandler gets slapsticky as a deadbeat dad in That's My Boy (2012). Single dad Donny (Sandler) fathered Todd (Andy Samberg) while still a teenager, thanks to some sextra credit from his smoking hot teacher, Mary (Eva Amurri Martino). But as an adult Todd wants nothing to do with his dud of a pop, until his wedding plans pull Donny out of the woodwork. Hall-of-famer Eva stays criminally clothed throughout, but shows off some bikini-clad breastage at the 4-minute mark; only pint-sized Kristen Valinch has got the chutzpah to show off her cans while getting out of a car 1-hour 11-minutes in. That's my girl!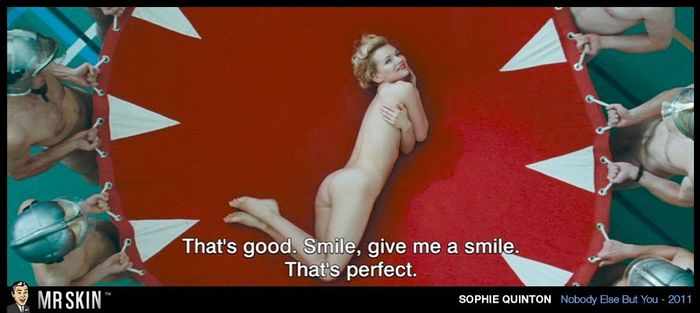 A masked maniac is determined to derail a traveling party in Terror Train (1980). A group of comely co-eds has booked a graduation party aboard a private chartered train. But somewhere on the train is a vicious killer with a knife, who is hell bent on teaching these darn kids a lesson. Can Jamie Lee Curtis stop the murderer before its too late? Sadly Jamie doesn't bring out her jumbo jubilees, but Joy Boushel takes up the slack by dropping her top to reveal her twin torpedoes. Nadia Rona also shows off her suckers, but unfortunately she is playing a corpse. Still, Terror Train should leave your spine-- and your pants-- tingling!

Writer-director Gerald Hustache-Mathieu's Nobody Else But You (2011) stars Jean-Paul Rouve as a cult novelist whose book titles are famously kook-kook-a-doo. From Tax Haven to The Bride Wore Phosphorescent, Jean-Paul's tomes are most famous for their names. This is the least of the crime writer's problems, though...he's about to find himself investigating the death of a TV weatherlady (Sophie Quinton) who thinks she's Marilyn Monroe! It's David Lynch meets the French in this darkly comic flick.
Quirky director Wes Anderson paints a picture of puppy love in Moonrise Kingdom (2012). Suzy (Kara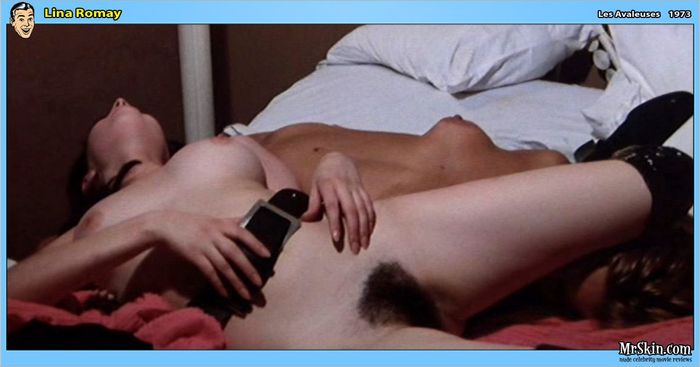 Hayward) has long dreamed of escaping her unsophisticated family to have an adventure with her boyscout extraordinaire pen pal Sam (Jared Gilman). When they finally do escape to a hidden beach, they rely on Sam's wilderness survival tactics to get by; as their parents and friends frantically search for them, this daring duo tries to enjoy their last days of youth. This coming-of-age yarn features only the briefest glimpse of MILFtastic side-mam from Frances McDormand as she washes her hair in the sink 3 minutes in. That full moon will make you rise!

Lina Romay sinks her teeth into the lead role in Jesus Franco's Female Vampire (1973), an erotic horror movie with razor-sharp incisors. Romay plays Countess Irina Karlstein, a beautiful bloodsucker who preys on the men who gallop past her mist-enshrouded hillside abode. Novelist Baron Von Rathony (Jack Taylor) grows so intoxicated with the mysterious femme fatale that he risks life and limb to try to woo her. In true Franco fashion, the film gets maximum erotic mileage out of its terrifying set-up; Romay and co-star Monica Swinn are locked in a mortal battle to find out who can show off the most tantalizing skin in between bursts of bloodthirsty depravity.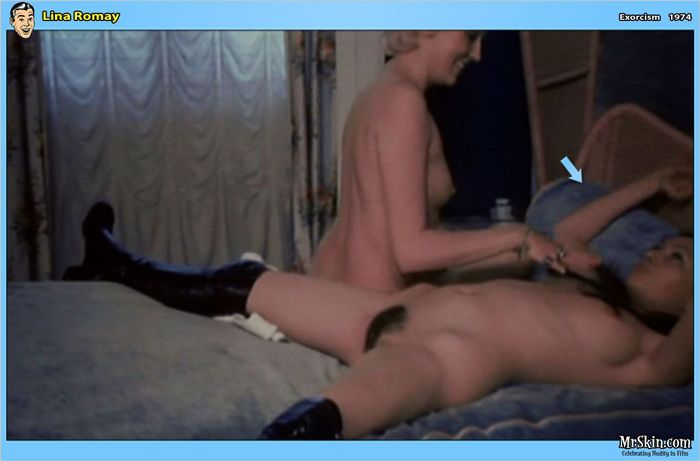 Jesus Franco wrote, directed, and starred in Exorcism (1974), a Euro-sleaze classic chockfull of sex, nudity, sadism, blood, and black-magic rituals. Franco's wife and muse, Lina Romay, is Anne, who works at a French porno magazine and, along with her sadistic lesbian lover Lynn Monteil aka Nadine Pascal participates in elaborate black-mass-themed orgies staged by the magazine. Franco plays Mathis Vogel, a.k.a. Laforgue, a defrocked priest and self-styled exorcist who witnesses one of the orgies and, believing it to be real, hunts down the participants and performs exorcism by torturing his victims, hanging them with chains, and cutting out their hearts. Sometimes you have to be cruel to be kind.

CU Next Tuesday, Skin fans, for all the newest and nudest releases on DVD and Blu-ray right here at MrSkin.com!