Madeleine Wade is a double threat. She is a beautiful blonde actress and now she's a screenwriter of her very own film, Blood Craft, which she also stars in. Mr. Skin had the pleasure of talking to Madeleine last week as she prepared for Blood Craft's release. Madeleine was incredibly kind and sweet with a great sense of humor. It's impossible not to love her! 
We had to reschedule the interview because she's a busy beaver who had previously been booked on a movie, but she remains humble about her career throughout the interview. Read on to learn more about what Madeleine is up to and how she feels about her nude scenes on Mr. Skin. 
Skin Central: Thank you so much for sitting down with us and sorry about all of the confusion!
Madeleine Wade: Yes, I think we had an interview scheduled weeks ago, but then I ended up having to shoot another movie. 
SC: Yeah, what was the movie? 
MW: It was with James Cullen Bressack who directed the film Blood Craft that we did together. We don't know the name yet. It has a working title, but as you know, it probably won't be the actual title when it's all said and done. Our movie went through some title changes, so -- 
SC: Bloodcraft did?
MW: Yes! When I wrote it five years ago, it was called Together because the sisters had to be together at all costs. But then our distributor said, "Well, we have to title it something that tells the audience more immediately what it's about." So I said, "How about Blood Craft?"
SC: Is that the first script that you've written?
MW: Yeah! Yeah, it is. I had never written anything before and one day I became inspired and this idea came into my brain, so I just started writing it down.
SC: What was it like to get it from page to screen?
MW: Oh, gosh, well I went through a bunch of revisions and then I approached James to direct it. I had known James for a few years. He helped me make some revisions on the script to help accommodate our budget and make it better for a horror film. I had initially written it to be more of a psychological thriller-drama, but he's more of a horror guy. And from a marketing perspective, it made more sense. 
SC: This was a pretty heavy script. Where did that come from?
MW: Oh, boy, well I had a traumatic childhood. My mother died when I was young and I was adopted by my aunt and uncle. I ended up having a lot of abuse as a child: sexual, physical, emotional. So a lot of that is in the script. I think that's where it comes from. I never got closure in real life. I never had any kind of vindication. Not that I'd get revenge on this person. He's a frail old man now, but I never had any resolution to the situation. So I thought it would be cool to write a character who gets to do the things I wouldn't be able to in real life. 
SC: It feels like so many of the best horror films start from a true place.
MW: Yeah, of course. There's no witchcraft involved in my real life.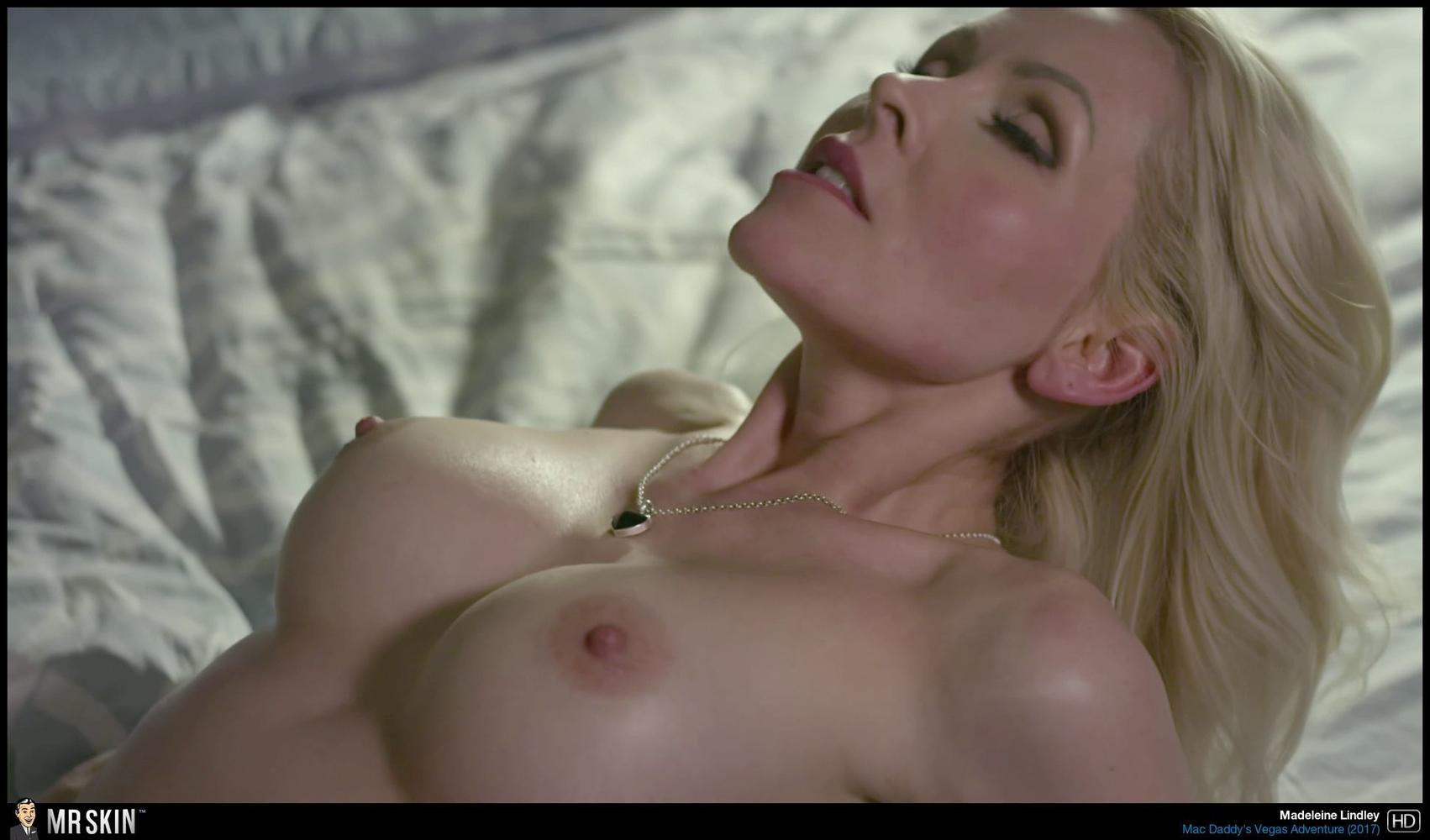 SC: How did it feel to star in something you've written?
MW: That was one of the reasons I wrote it. I wanted this cathartic role to play, but I mean...I thought it would be a little bit more cathartic than it actually was, to be honest with you.
SC: Oh really?
MW: It was pretty traumatizing to relive some of these things. There was a lot of crying. It was very painful, but I'm glad I did it. 
SC: So I read that you grew up all over the place from Germany to Asia, what was it like to travel so much?
MW: Well, my adoptive father worked for the government. I was born in Germany and I'm fully German, but I was adopted by an American father. We traveled a lot. It was a great experience to be immersed in different cultures and meet people from a very different way of life. I think it's very cool to grow up that way.
SC: Did that influence your decision to go into acting at all?
MW: No, I don't think so. It was just something I always liked doing as a kid. When we were little, my sister and I would act out Laurel and Hardy skits at my parents' dinner parties. It was really fun! Being able to play another character and live another life that is different from your own is an escape. I really gravitated toward that. I started as a model when I was a teenager living in Korea. I got into acting after that.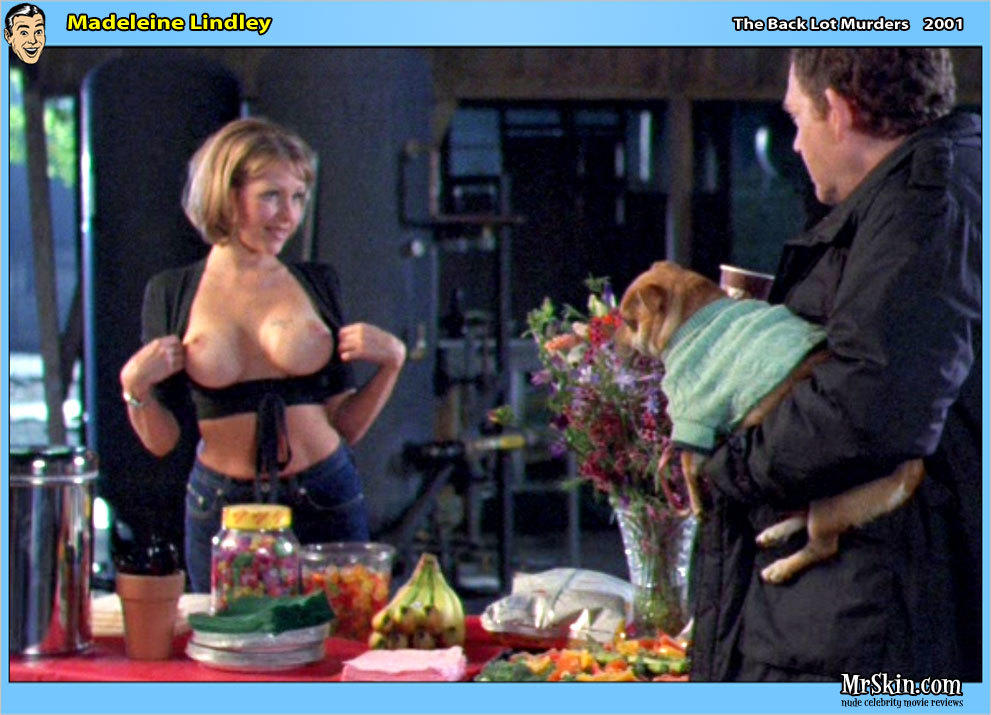 SC: You have multiple topless scenes on Mr. Skin. What is it like to film a scene without your clothes on?
MW: It's funny because when I was ten years old in Germany and spending summers with my grandmother, you would turn on the television and there would be nudity. It's very different than in the United States. I was raised in a very strict Catholic family, so there is this contradiction of 'this is a sin and you aren't supposed to do this' and you also see nudity on TV. So I came to terms with nudity being okay. There's nothing wrong with it. It's part of human sexuality and part of the human experience. I don't really have a problem with it. There are limits, obviously, like if something is completely completely gratuitous I wouldn't do that. I have some perimeters.
SC: Have you had any hesitation with your nude scenes?
MW: You know, when I first started acting I was a buxom blonde with an almost Playboy bunny type of look, so the roles I was getting were the vixen or that type of thing. It usually involved nudity. There were things I turned down and it was hard because a lot of the things I was offered did involve nudity. I had to strike a balance with making sure I did roles that even if they didn't involve nudity were still sexy roles. It's kind of fine line. You don't want to do too much. If you do, it kind of puts you in a box that's hard to get out of. 
SC: You were just in Age of Summer and we love your topless scene in that. There are almost 20 years between this and your first nude scenes. That's awesome!
MW: It was really fun! It's a really light-hearted coming-of-age comedy - there are some heavy moments to it, obviously - but it was really fun. And those scenes we shot were really really fun. Those actors were hysterical! There's a lot of stuff that got cut which is often the case.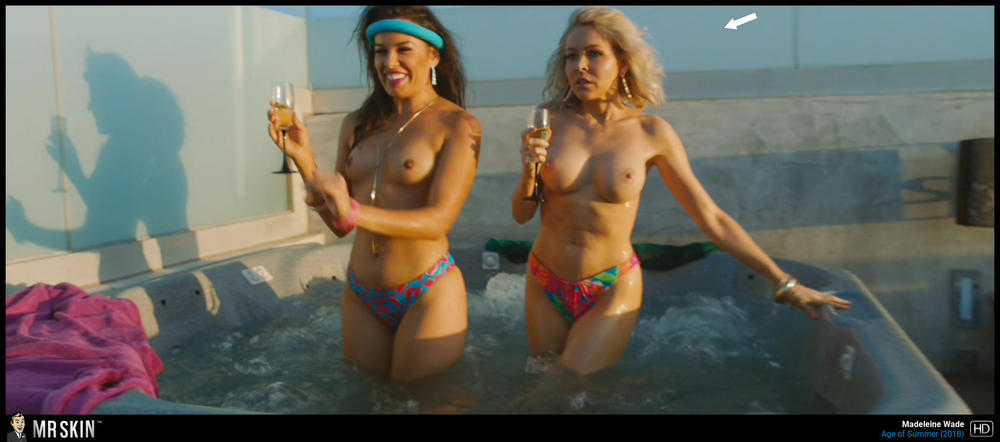 SC: Who are people you'd love to work with?
MW: I'd love to do a David Lynch project. I grew up watching the original Twin Peaks and it was just so different, so cool. There was nothing else like it. 
SC: Do you have a favorite Lynch movie?
MW: God, I love a lot of the really old 80s and 90s stuff he did. Blue Velvet is so great. 
SC: Who are some other actors you'd like to work with?
MW: I'd love to work with Nicole Kidman. I think she's really great. If I see something with her in it, I'll always watch it because I know it's going to be good. I'm a big fan of hers.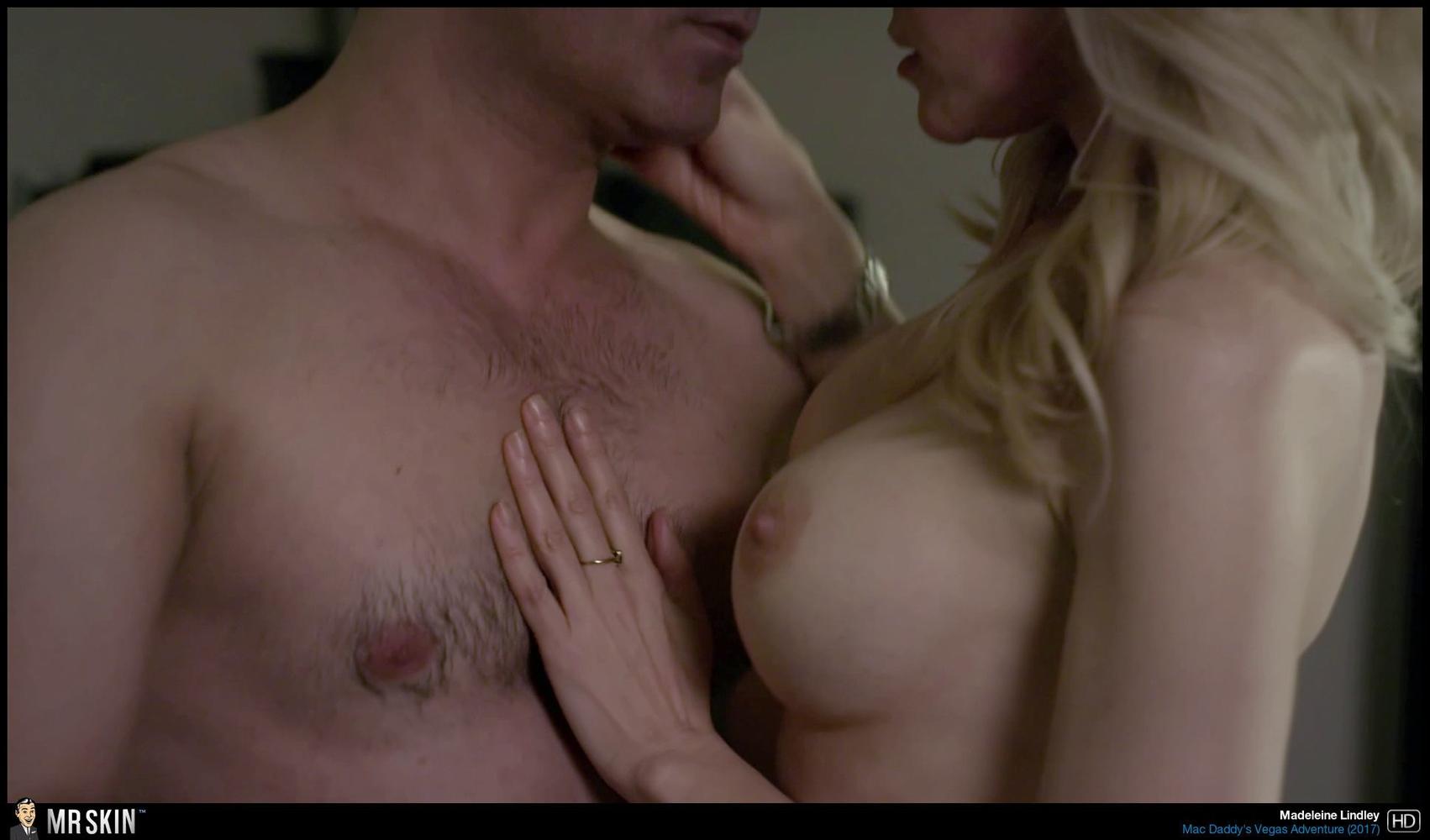 SC: Going back to Blood Craft, do you think you'll write another project?
MW: Now that I have one under my belt, I think I can do another one. I learned a lot with this script that would make writing another one a little easier, but it would be a while before I did that.
SC: That makes sense. It's hard to work on a whole script.
MW: Yeah, it took over my life when I was writing that originally. I was literally taking a shower when it started unfolding in my brain. Three weeks later I had the first draft. That's just how my brain works. I become obsessed with something and once I start thinking about it, that's it. So it takes a lot out of me. 
SC: And Blood Craft is out now?
MW: Yeah! It's on VOD platforms, Voodoo and Amazon. And iTunes!
SC: Is there anything you're working on that can talk to us about?
MW: Not really! I just finished a film. This is kind of my life. I never know what's next which is kind of the life of an actor. It;'s one of those things where I don't know. I could do a TV show next week or I could not get an acting job for 3 or 4 months. This is the way it goes. I can do nothing for a while and then do a bunch of things back to back. It's just how the business works. 
SC: It's a tough business, but you seem to be doing well from our standpoint!
MW: Oh, thank you. I'd love to be more of a regularly working actor, but I'm also happy with everything I get to do. It's exciting.
SC: Thank you for talking to us today.
MW: Thank you!