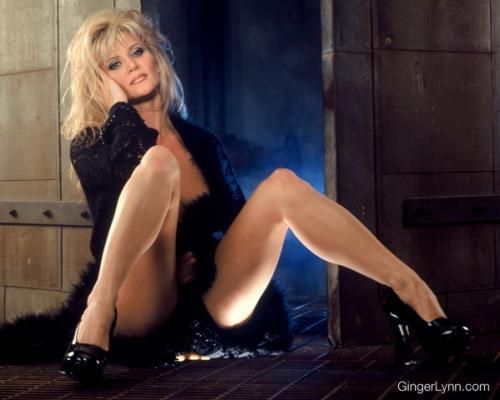 Perennial porn superstarlet and goddess supreme Ginger Lynn conjures up images of everything perfect and right from classic video skinema. Launching her hardcore career at the tail end of the Golden Age of Porn, this legendary screen siren has brought us some of the finest onscreen sexcapades ever filmed.
As the first contract girl in the adult industry, Ginger's sulty gaze, perfectly proportioned body, extreme enthusiasm, and filthy mouth helped launch Vivid Entertainment. And it wasn't just porno bringing Ginger to the screen, she's one of the few adult actresses who has achieved mainstream film success, landing roles in movies from Vice Academy (1988) and Young Guns II (1990) to The Devil's Rejects (2005) and American Pie's Band Camp (2005).

While skin fans are known for singing Ginger's praises, the industry and her costars have long lauded her work as well. AVN ranked her at #7 in a list of the 50 greatest porn stars of all time, Peter North named her one of the three sexiest adult-film actresses of all time, and Christy Canyon credited Ginger with improving her view on the whole industry after filming their first lesbian scene together.

Ginger recently took some time away from her "Blame It on Ginger" radio show to speak to MrSkin.com, and we could barely contain our sexcitement!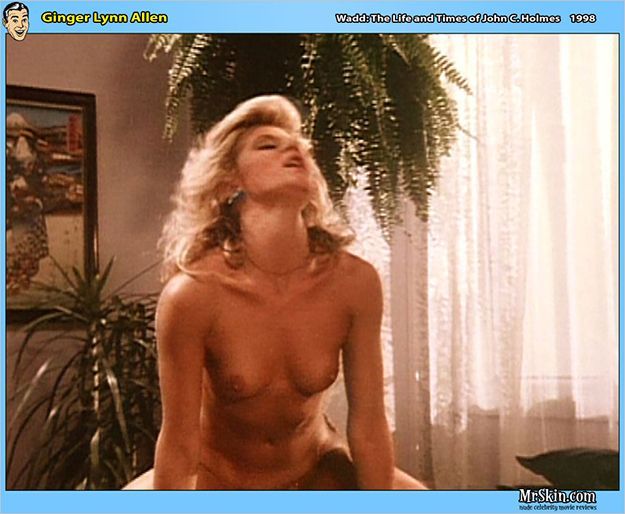 Skin Central: We LOVE this stage of your careeron camera, on the radio, and as a public personality. Can you talk about the huge revival of classic porn queens such as yourself? How has it been? Were you surprised to learn that so many of your fans have grown up with you and are sticking close?

Ginger Lynn: There has been a huge revival of classic porn stars such as myself over the past decade or so. I attribute this to several things the internet being the number one culprit. And, I use the word culprit as the internet has changed the face of porn forever, not necessarily in a positive way.

On the bright side, the internet has opened the door to allow for any and all turn-ons to be found and enjoyed, including but definitely not limited to classic porn which could have been easily lost in the wayside of days and genuine porn gone by.

I'm lucky in the sense that my career has not been limited to the adult genre. My crossover into the mainstream arena began back in the mid-eighties after I made the decision to give "Hollywood" a go. Since that time I've appeared in a dozen or so primetime television shows, over fifty mainstream movies, a handful of music videos and two video games. So, for me the journey seems to have just begun.

The past twelve years of my career have mainly been spent hosting my own radio show. Much of this time has been on satellite radio, which was absolutely fabulous. I just recently made the crossover from satellite radio to the multi-media genre of internet radio. My newest show, "Blame It On Ginger", can be heard Monday through Friday, and is available anytime for download via iTunes or www.SkidrowStudios.com.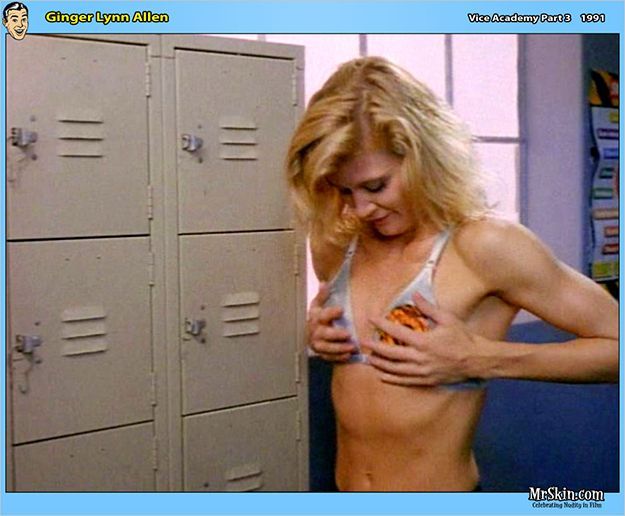 SC: What about new fans? Any stories about young guys or girls discovering you as a MILF and falling in love as we first did back in the 80s?

GL: Many of my original fans have grown up and passed my films onto their eighteen plus children, and hence furthered my notoriety. I think that a lot of people who were lucky enough to come of age during the golden age of porn have a soft spot, so to speak, or maybe a hard spot for "real" sex, and have therefor shared those amazing films with their adult children.

Not too long ago I was on the East Coast signing autographs at a convention when I ran into a fan I had met years ago at one of my dancing gigs. He approached me, told me he had grown up watching my films, and that it was a pleasure to meet me. I wondered to myself how he looked so young, and how it was he had forgotten meeting me when I, who meet tens of thousands of people per week when dancing, had remembered him. Before he could answer my questions his father, my original fan, walked up and said hello. I had just met his son who was his spitting image, and I thought it was the same person. It was father and son who both shared in their love/lust for Ginger Lynn films. Woo hoo.

On the opposite end of the spectrum, one of the last scenes I ever filmed (nearly six years ago) featured a young man who had not only never heard of me, but also questioned my performance techniques. I'd been doing what I was doing to him for longer than he'd been alive. Go figure.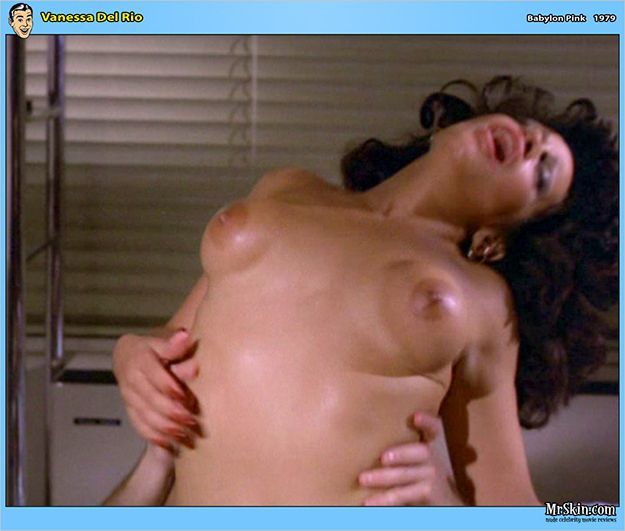 SC: Do you remember the first full-blown adult movie you ever saw? Is there a funny and/or sexy story about that?

GL: I don't remember the title of the first adult film I ever saw, but I do remember a few juicy details. Number one I was barely eighteen, and snuck in with my then boyfriend. Secondly I remember watching the film and my lady parts tingling and throbbing. Thirdly, and most importantly I remember Vanessa Del Rio walking onto the screen and me wanting to be just like her. I honestly don't know if I would have ever ended up in the adult film industry had I not seen Vanessa in all her gloryand enjoying her glory. I thought to myself, "I want to be just like her when I grow up."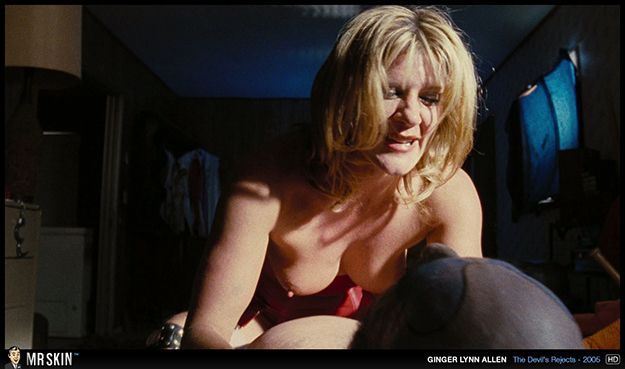 SC: What was it like filming a sex scene with Sid Haig for The Devil's Rejects?

GL: When I was originally cast in The Devil's Rejects I was to play one of the two women in the hotel room. A week or so before filming was to begin I tore my ACL, MCL and meniscus in my left leg, making it impossible for me to play the original character I was cast as. Rob Zombie, then wrote in a special scene just for me so that I could still appear in his movie. "Fanny" my character was then born.

When I arrived on the set Rob was surprised to find that not only was I on crutches, but my left leg was in a cast from thigh to ankle. So, I was carried onto the set and set upon the lap of Sid Haig. We didn't have any lengthy introductions or how do you do'sI was just plopped down on top of "Captain Spaulding". If you've seen the film you may notice that I am filmed entirely from the front, the right side and the back only. My left side and leg are never shown. That being said, my scene in The Devil's Rejects with Sid Haig, was one of the most revoltingly sexy scenes I've ever done. Sid is an amazing actor, and even when his "boys" accidentally popped out, he was still very professional, and if I do say so myself he's one sexy man.

SC: Can you talk about filming the short-turned-music-video for Metallica's "Turn the Page"?

GL: If I had to choose one project that I enjoyed being a part of more than any other, if I had to choose one project that left a lasting impression, if I had to choose one project that stood out above all the rest, I would choose the music video for Metallica's "Turn the Page".

I was in a hotel lobby in Waco, Texas when the front desk receptionist called out my name stating that I had a phone call. It was my agent asking me but yet again if I would meet with the director, Jonas Akerlund, of the upcoming Metallica music video of the cover of the Bob Segar song "Turn the Page". I had repeatedly told my agent that I wasn't interested in being just another bimbo in a music video. My agent told me the director was insisting on meeting with me. I agreed to meet with Jonas as long as he understood that I was on my way back from a dance gig, I was wearing overalls and no make-up and that I had my son, my nanny and my bodyguard in tow. Jonas agreed.

I arrived at the Chateau Marmont with my hair pulled back in a ponytail, sans make-up, wearing a wife-beater and overalls as promised. I met Jonas in his suite and was immediately embarrassed for having been such a brat about the project. Jonas was a kind, sensitive man who shared with me the story of his life and how it paralleled the story he wanted to tell in the music video. I was hooked, lined and reeled in. The role was mine, and I wanted it.

Having just landed the lead role in the Metallica video the night before, I was ecstatic the next morning up until the moment I received "the call". My agent informed me that the director, Jonas, had called the casting director and told her I looked too good for the role. Jonas had been expecting a thirty something, somewhat haggard, and slightly overweight retired porn star to show up, not a girl who had taken good care of herself. So, now the role I didn't want, and then wanted more than anything was lost because I looked too good.

It took me half a dozen phone calls, promises to gain weight, explanations of make-up to make me look older and more begging than I care to divulge to get the casting director to call Jonas back and convince him I could look bad. It worked, and the role was mine. Again.

Metallica's "Turn the Page" is one of the most powerful, disturbing and captivating music videos I've seen. It was an honor to be in it.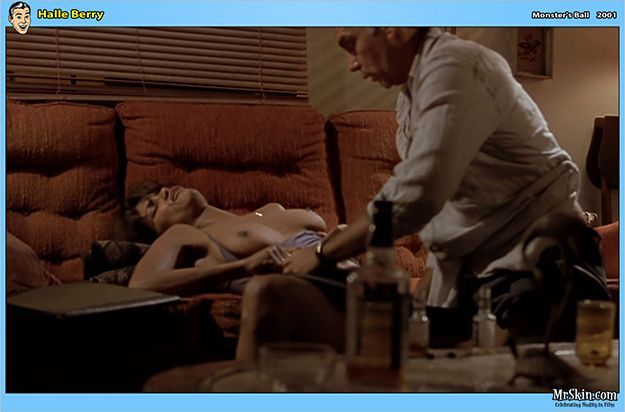 SC: What's your favorite sex scene in a mainstream movie?

GL: I have to go way down memory lane to recall my favorite sex scene in a mainstream movie due to the fact that rarely are there sex scenes in mainstream movies anymore. It seems as though the more popular and mainstream adult movies become the less sex and or nudity Hollywood includes in their films.

Halle Berry and Billy Bob Thorton in Monster's Ball was definitely super hot. I loved the passion, the roughness and the desperation. A total turn on for me.

The scene between Kathleen Turner and William Hurt in Body Heat is one of the hottest, sexiest build-ups of sexual tension I've ever seen. Scorching hot.

SC: What's the sexiest scene you yourself have ever done?

GL: All of them.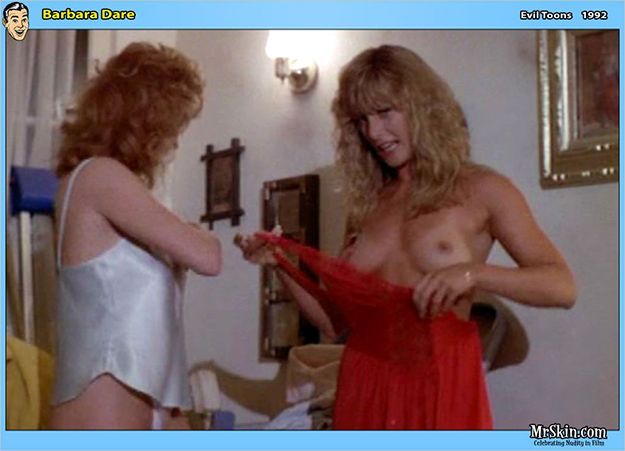 SC: What three classic porn queens would you most love to see come out of retirement? Which three would you most love to do a scene with now?

GL: I would love to see Barbara Dare, Seka and Ashlyn Gere fire up the screen again, preferably all three together with me in the middle.

SC: We'd love to see that too! You're known for your great dirty talking. Any favorite lines you like to use?

GL: It's funny, I've never really thought of myself as a good dirty talker, as when it comes to certain things such as talking dirty, I get a bit shy. With that being said, somehow when the cameras are rolling and I'm with my co-star(s) things come out of my mouth (and sometimes in it) that blow even me away.

SC: What were the last porn and non-porn movies you watched?

GL: Porn titles don't stick out in my mind as much as porn scenes, but the last porn I watched that still has me turned on had the word "filthy" in the title. The last mainstream movie I watched was Jackass's Bad Grandpa. Hilarious!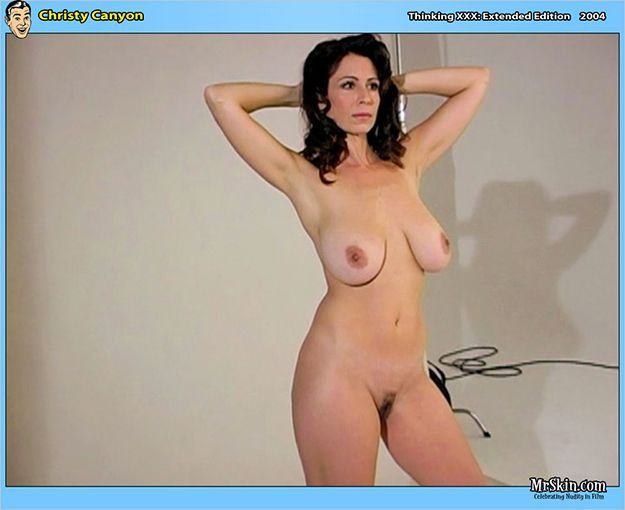 SC: What are your favorite porn star memoirs? We're huge fans of Christy Canyon's "Lights! Camera! Sex!" Where's your memoir?

GL:Christy's "Lights! Camera! Sex!" is in my top three. I also enjoyed Tera Patrick's "Sinner Takes All", and most recently Seka's memoir "Inside Seka".

As to my memoir it's in the works. It has been for several years now. The working title is "I did it, I liked it, So What?" I plan to have it finished sometime in the next year or so.

SC: What's next for you, any projects coming up? Anything else you'd like to add?

GL: I've got quite a bit on my plate right now. I'm juggling my "Blame It on Ginger" radio show (you can find it on iTunes or Skidrow Studios), my adult auction site www.GingerLynnAuctions.com, my book, being a girlfriend, a lover and a mother. I've been cast in a nice role in a major upcoming mainstream film, which I'm really really looking forward to, and I'm continuing to pursue more roles in mainstream movies.