Today's female filmmaker is very good at what she does and what she does is make captivating films with a lot of sex and nudity. Hey, that's something we love here at Skin Central! Let's do a deep like into Catherine Breillat's brilliant work and why you should revisit it if you are looking for a good time.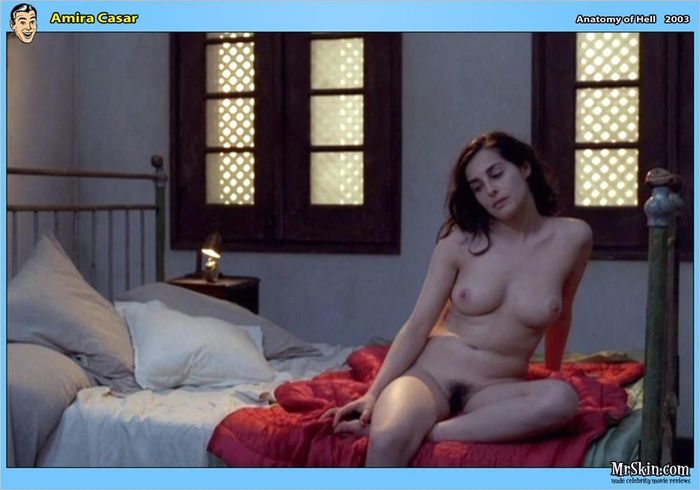 Born in Bressuire, France, just after World War II, Catherine found hope in cinema. She was so inspired by Ingmar Bergman that she decided to become a writer at the age of 12. Luckily, her exploration into a writing career took off very early on and she published her first novel when she was only seventeen. Gees, do you remember what you were doing at seventeen? I definitely wasn't writing novels. I was watching Superbad in my friend's basement. To each their own.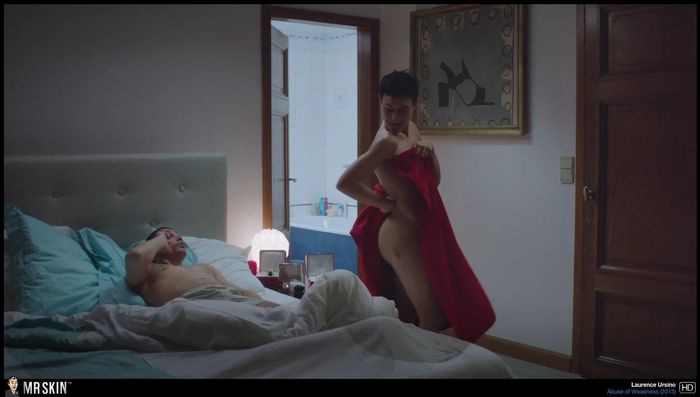 Her first film was the 1975 movie Catherine Co. and she quickly followed that up with 1976's A Real Girl which was based on her novel Le Soupirail. It was immediately banned and it would not premiere until 1999. Even early on, when only writing, Catherine was giving the world sexually explicit material.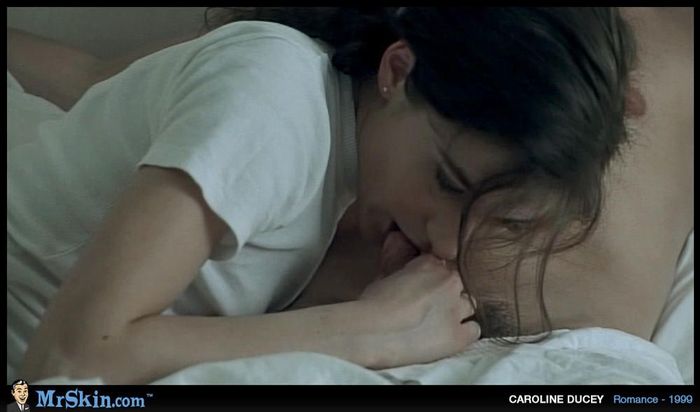 She continued writing novels and scripts that focused on intimacy, sex, gender, and family conflict. She has often been criticized for her depiction of sex and violence and she has even cast porn actors to star in her films! She has been marred with controversy throughout her career due to all of this and she has even been called a pornographer. She doesn't care! It doesn't stop her at all.
Catherine Breillat even tried acting! She made her film debut in the 1972 movie Last Tango in Paris where she played a humble dressmaker. She did not go nude in that already very sexual film, but knowing that she was on-set where there was so much on-screen nudity just feels right.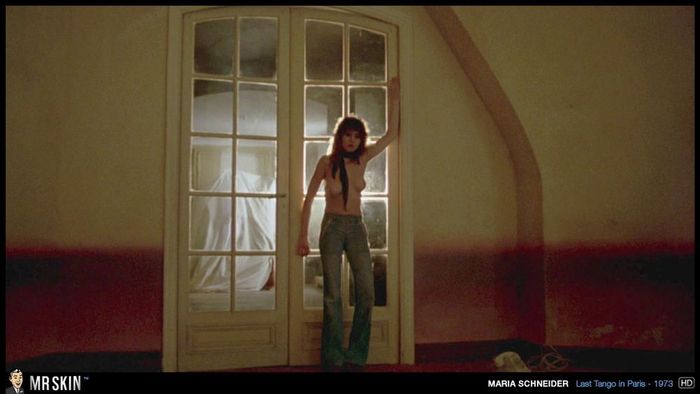 1999's Romance was her most explicit film so far. This BDSM-heavy crime drama stars Caroline Ducey who is in a sexless relationship, so she seeks sex and validation elsewhere. She gets increasingly into kinky sex, bondage, and even violence.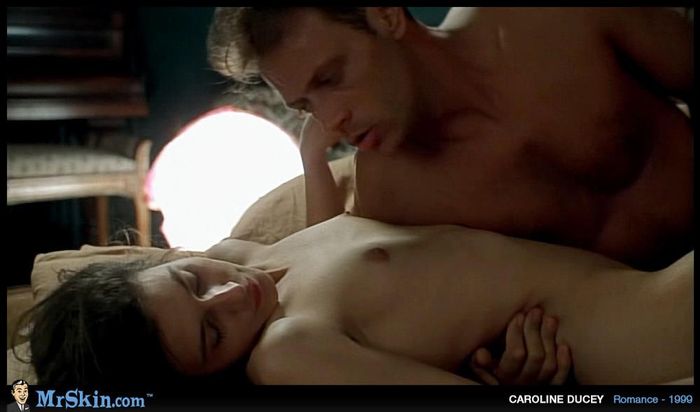 Oh, and gynecological examinations. Seriously, she lays down on a table and gets examined as a kink. This lets us see that huge fur patch of hers!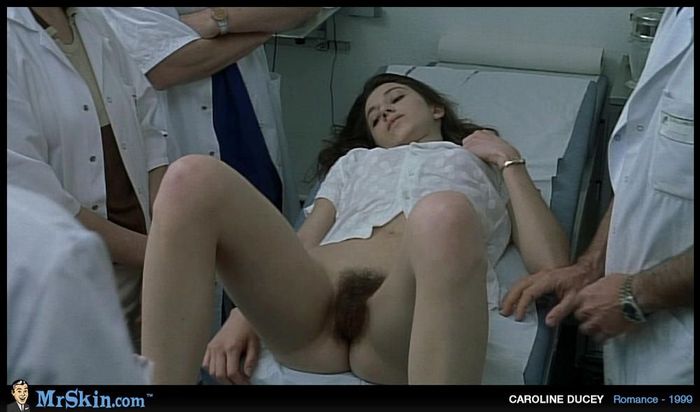 In 2001, she made the film Fat Girl or For My Sister (rude?) about the relationship between two sisters in which one is overweight. They take a vacation to the French shore and make a bet over who can hook up with a man on vacation first. Anais Reboux plays the titular sister and Roxane Mesquida is her Lolita-esque sis who shows all 3 B's in this movie.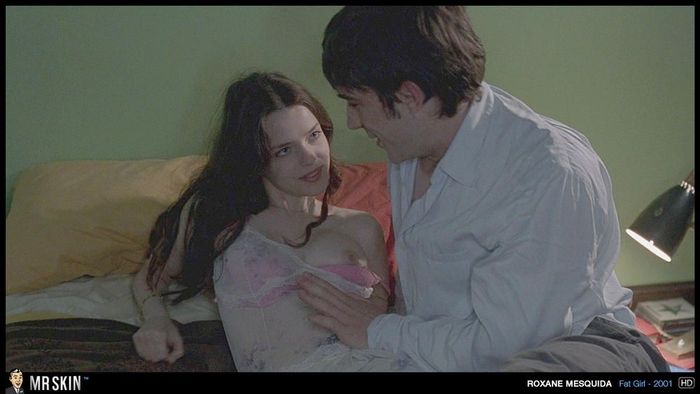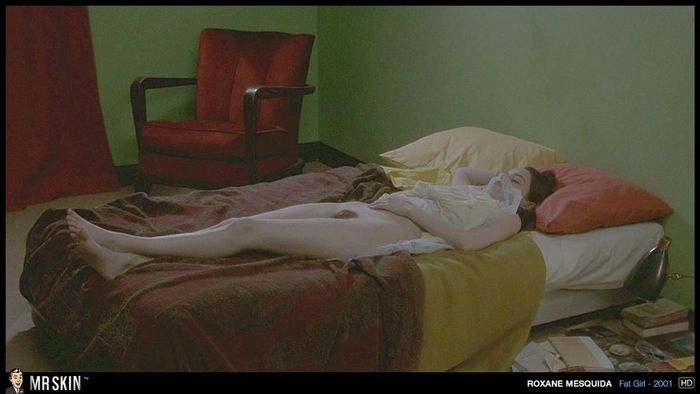 That same year she made Brief Crossing where Sarah Pratt fit the brief with her three nude scenes. From sex that showed off her breasts, bush, and booty to a shower scene that did the same, this movie may as well have been called Sarah Pratt's Sex Tape. The plot is about an Italian student and a French hottie who have nothing in common except for lust, so that's exactly what they connect on. And connect they do...
Sex is Comedy is a dramedy that starred Roxane Mesquida once again. This time she washes up on the shore in a red slip dress that slips up and down to show her hairy bush and her round mounds. I don't know if I'm laughing, but I am horny when it comes to these super hot sex scenes: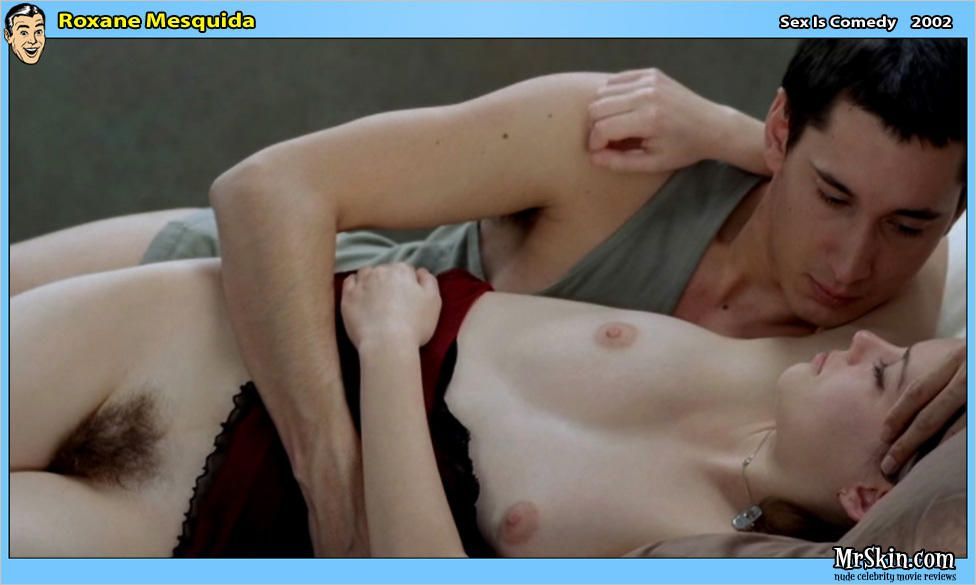 And in 2003 she made one of her sexiest films yet, Anatomy of Hell. It may even be the sexiest film of all time? Amira Casar plays The Woman who commits self-harm in the bathroom of a gay club. From there, she connects with her partner as the two of them try to stick a variety of things into her holes to see what is most pleasurable.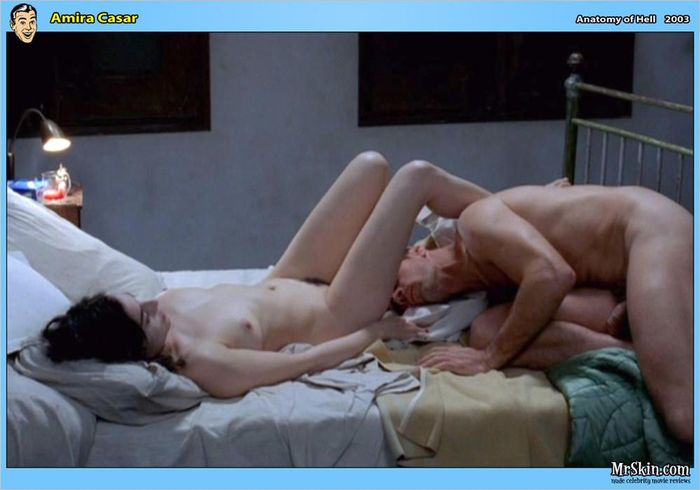 There is a hot scene where she touches herself as the camera slowly pans up:
There are plenty more where these nude scenes came from including a sexy take on the classic fairytale Sleeping Beauty which was made for French TV. Yes, even for TV Catherine Breillat could not help herself when it came to nudity and she had her star Julia Artamonov go topless. What does anyone expect when hiring Catherine Breillat for the job? You're going to get boobs and lots of them!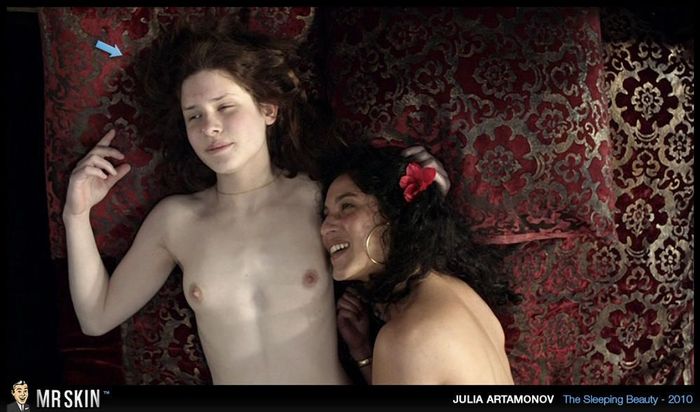 And what will she do next? Her last film was in 2013, but she has been working on a new picture that she wrote and directed called Inavouable which is in post-production. There is no doubt that that will have plenty more nudity for us to enjoy!