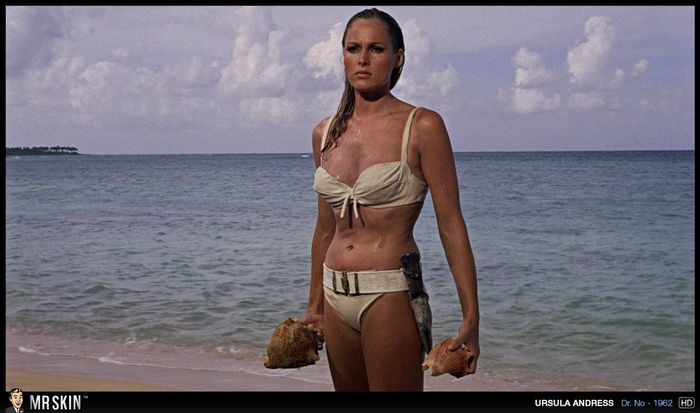 James Bond is back in action this weekend inSpectre, and to celebrate, we're taking a look at all of the nudity from the franchise. It's admittedly not a lot and almost all of it is of the accidental variety, but for many of us, it was the first time we ever saw a bare breast or nip slip!

The first Bond nude scene came in just his second feature film adventure, 1963's From Russia with Love, where the gorgeous Daniela Bianchi walks past a window fully nude, giving us the briefest look at her beautiful boobs and butt!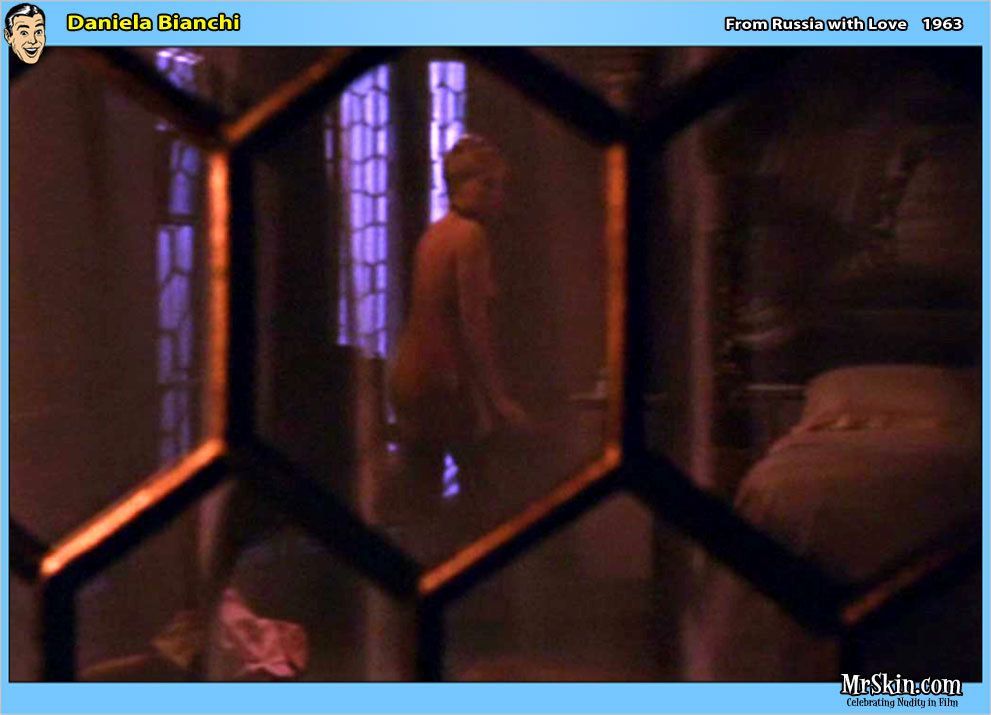 With the "every other film" rule in effect, nudity didn't return to the franchise until the fourth Bond outing Thunderball! Surely the filmmakers could have never envisioned Blu-ray technology in 1965, but it's what helped us to conclusively see Claudine Auger's nip slip and—more importantly—her lip slip!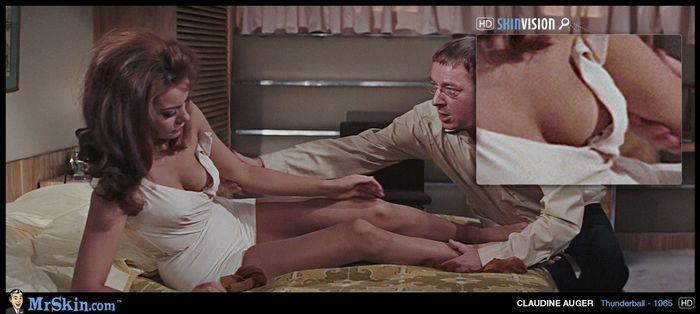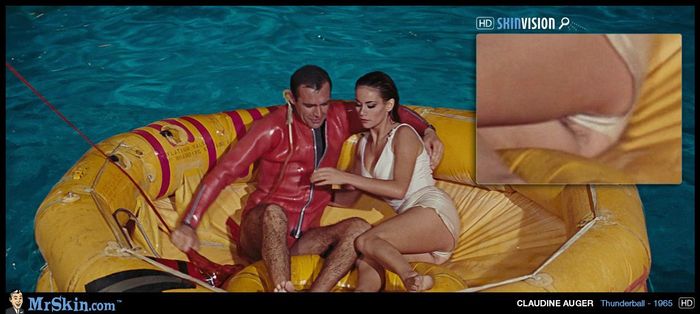 You Only Live Twice was supposed to be Connery's last go-round as Bond, and while it's certainly not anybody's favorite Bond film, it does have a nice, brief look at Mie Hama's breasts when she climbs atop the stout Scotsman!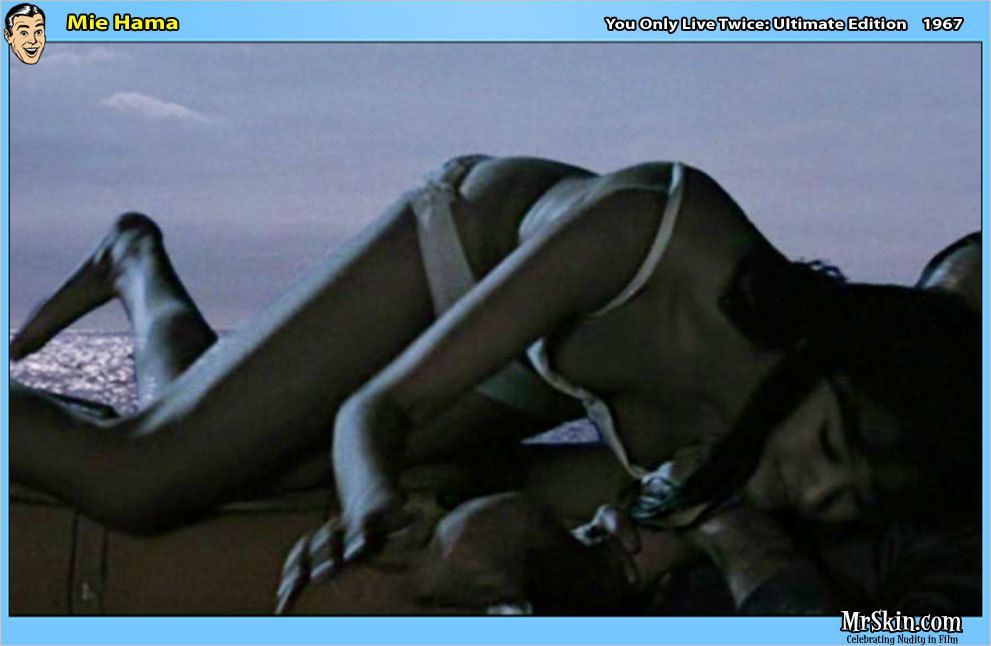 George Lazenby's tenure as Bond may have been short, but he also made arguably the best Bond film of them all with 1969's On Her Majesty's Secret Service, which gave us our first clear nipple in the franchise courtesy of the adorable Angela Scoular!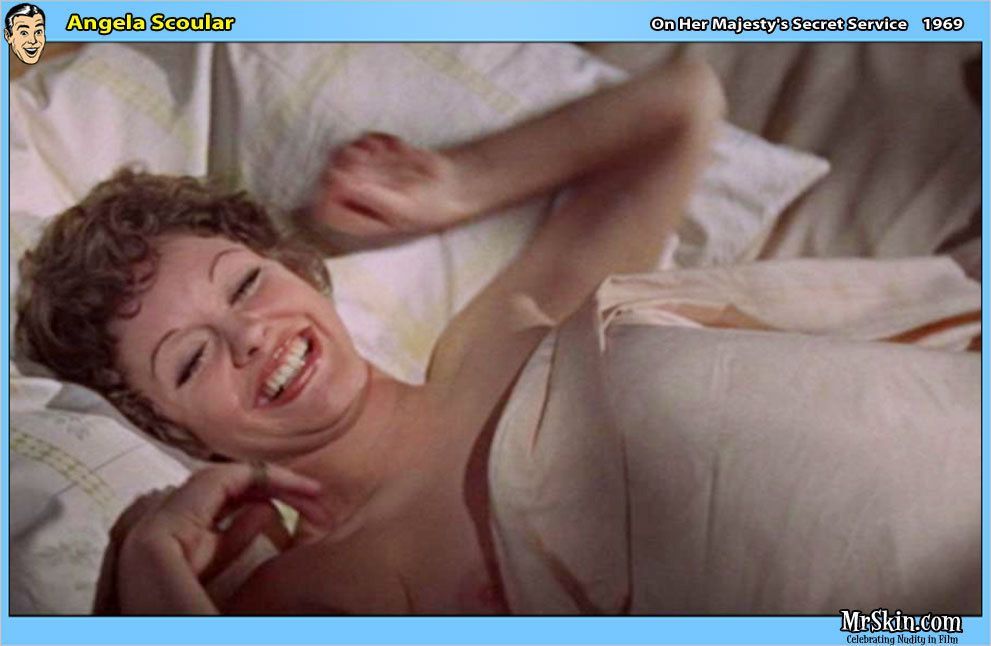 Connery returned to the franchise in 1971 for Diamonds are Forever, easily the weakest of his official Bond films, though it did feature a great scene where Sir Sean rips off Denise Perrier's bikini top, briefly exposing her breasts!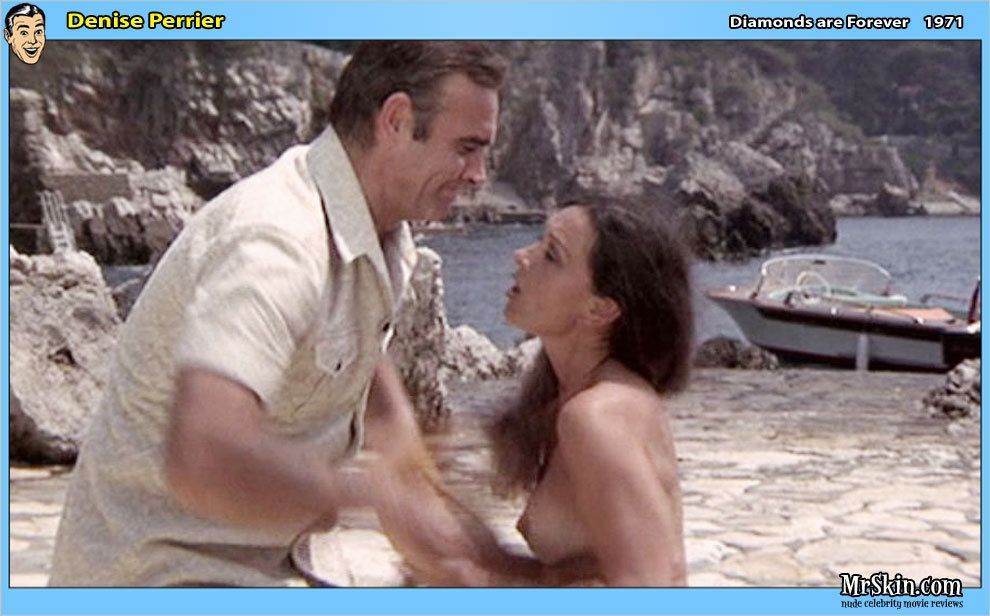 Roger Moore became the third actor to assume the mantle, but nudity didn't return to the franchise until his third outing as Bond, 1977's The Spy Who Loved Me! Barbara Bach—before she became Mrs. Ringo Starr—had done nudity prior to appearing in the film, but relied on a body double for the brief shot of her right breast!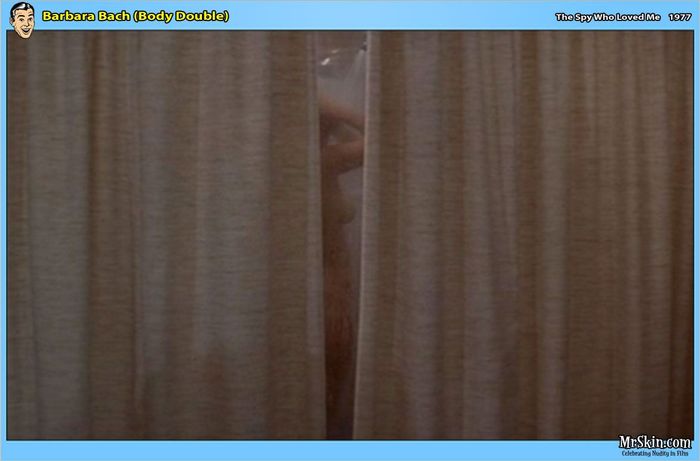 In a bid to make up for lost time, the next Moore Bond film, 1979's Moonraker, featured a nice nip slip by Corinne Clery!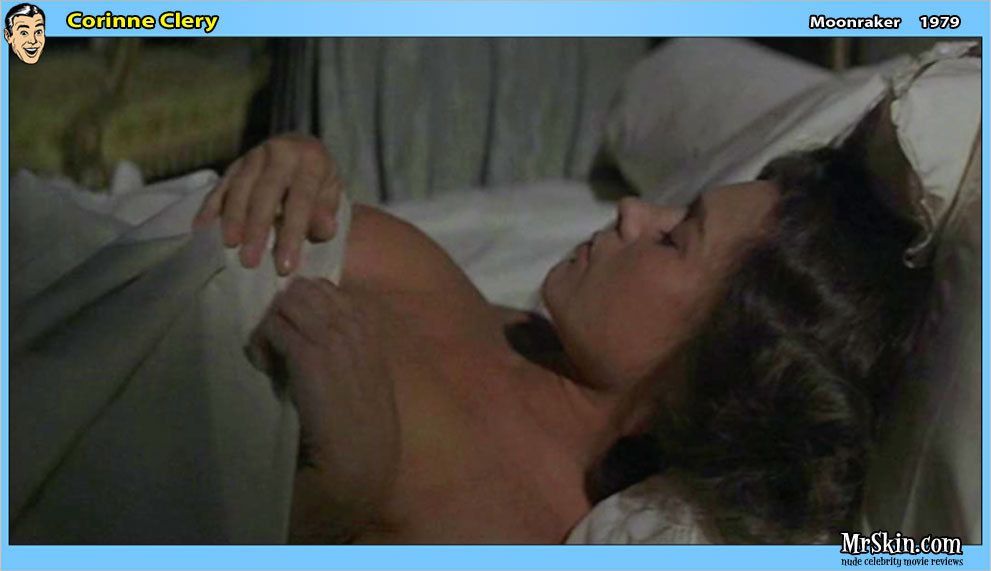 Figuring they were on a roll, 1981's For Your Eyes Only also featured a nice nip slip, this time from the late, great Cassandra Harris!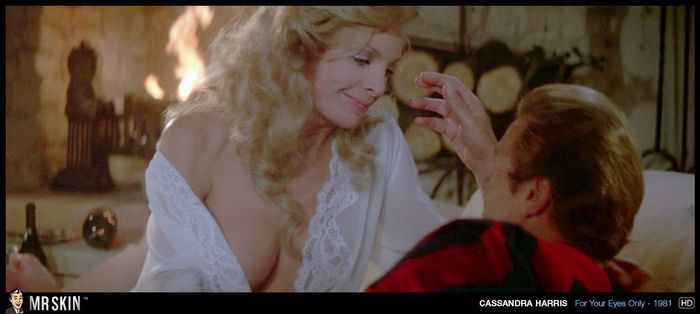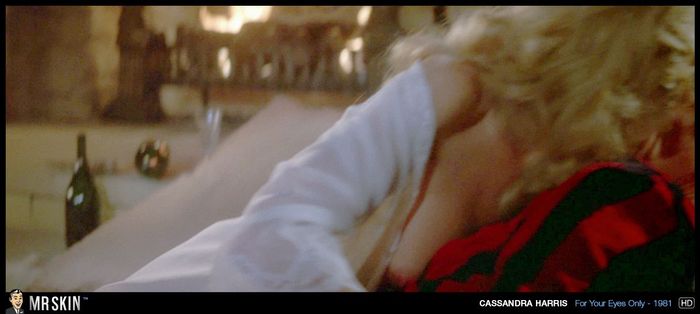 The fourth Bond film in a row was also the final Moore film to feature nudity, 1983's Octopussy. This time it was Maud Adams as the title character who showed plenty of ass and some side boob while getting out of a pool, though it may have been the work of a body double!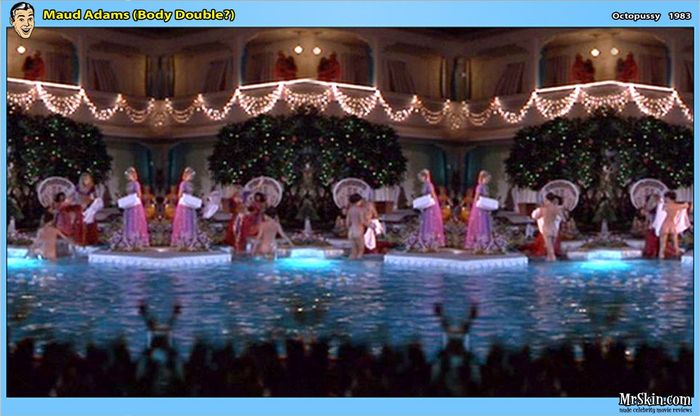 Timothy Dalton's two film tenure as Bond is not fondly remembered, but The Living Daylights is a solid Bond flick. Plus it features a brief look at Virginia Hey's left breast! Hey! That's pretty awesome!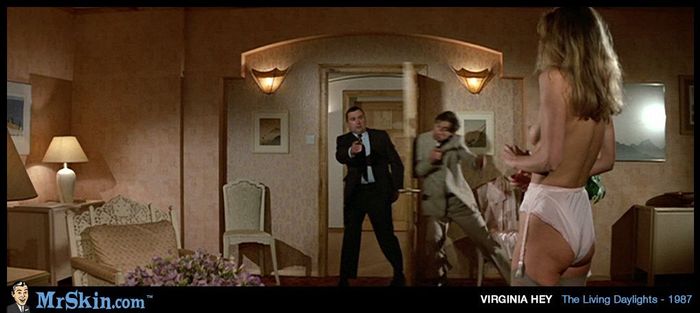 Pierce Brosnan seemed like he would be the next great Bond when he took over in 1995, but after Goldeneye, the films just got terrible. Nevertheless, his second film as Bond, 1997's Tomorrow Never Dies, features a great look at Cecilie Thomsen's tush!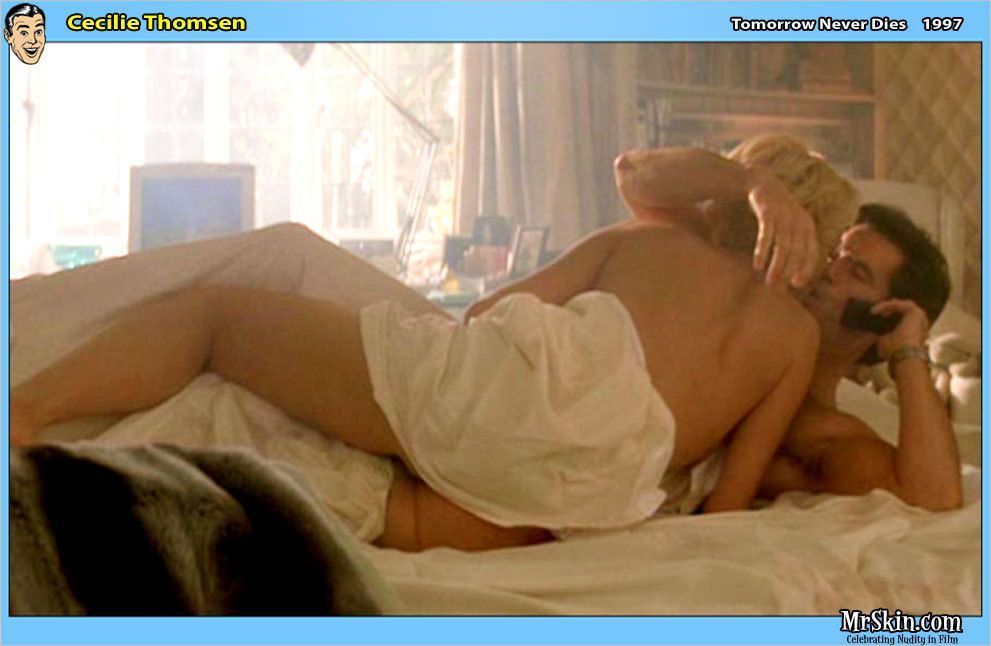 Brosnan's third Bond film, The World is Not Enough, also had a brief nip slip from the gorgeous Sophie Marceau!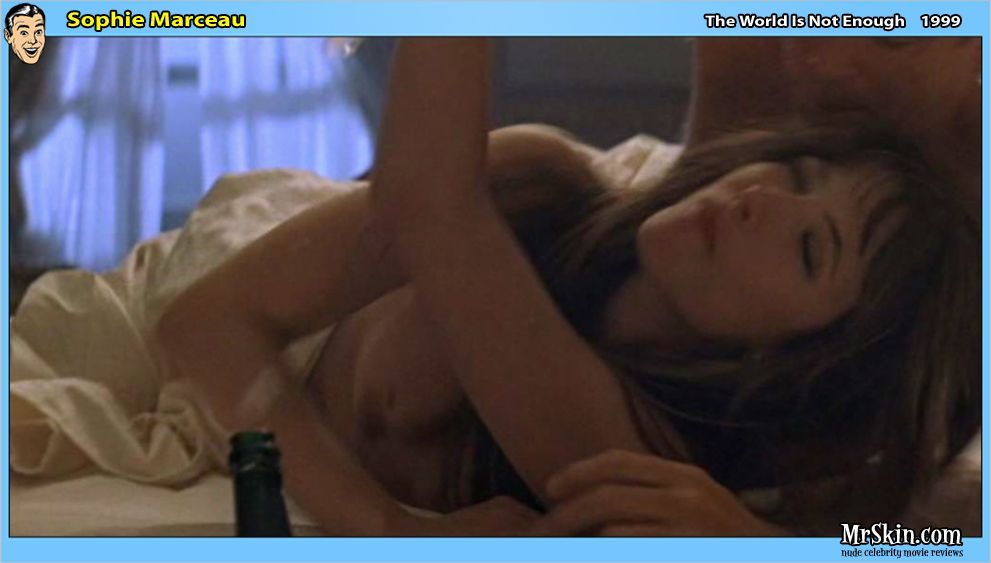 Finally we come to Daniel Craig's Bond films, and despite featuring some Bond girls with great nudity histories like Eva Green, Olga Kurylenko, Monica Bellucci, and Lea Seydoux, the only nudity from his four outings came from Tonia Sotiropoulou in 2012's Skyfall, who briefly bared her boobs and butt while banging Craig near the beginning of the film!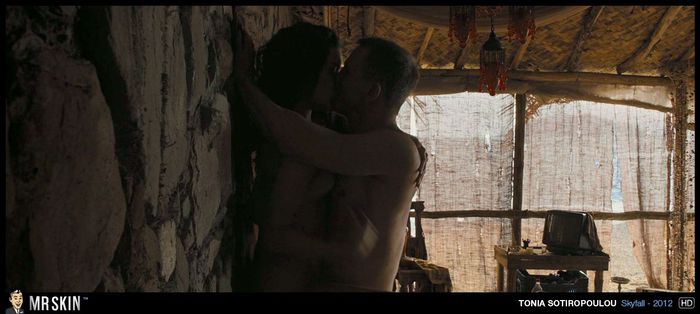 As an added bonus, let's take a look at the two unofficial Bond films both of which also feature nudity! First is 1967's Casino Royale which starred original Bond girl Ursula Andress, who gave us a quick look at her right breast in this comedy!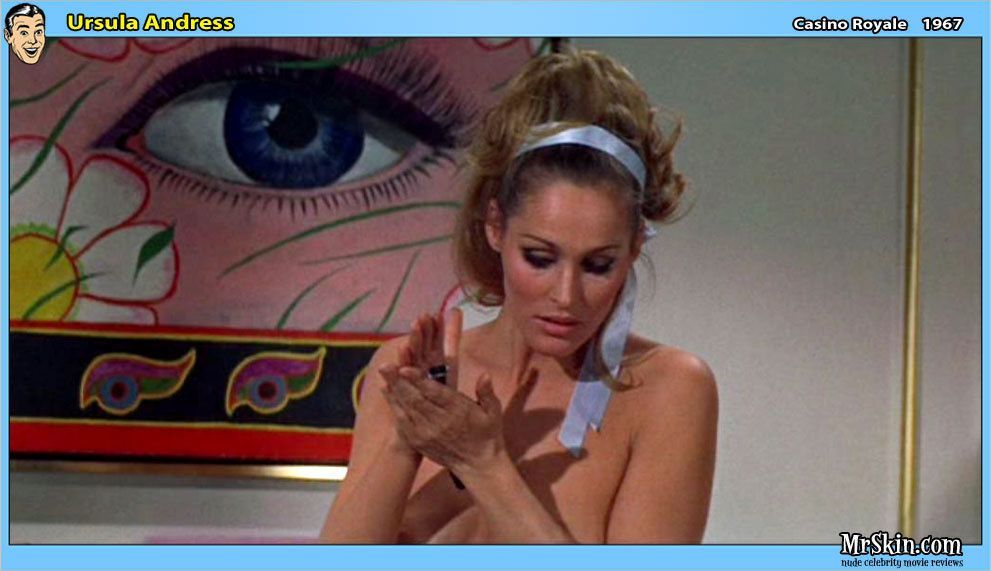 Finally, Sean Connery returned to the character he made famous one last time in 1983's Never Say Never Again, in which Barbara Carrera's right nipple peeked into frame as she stripped down to get busy with Bond!