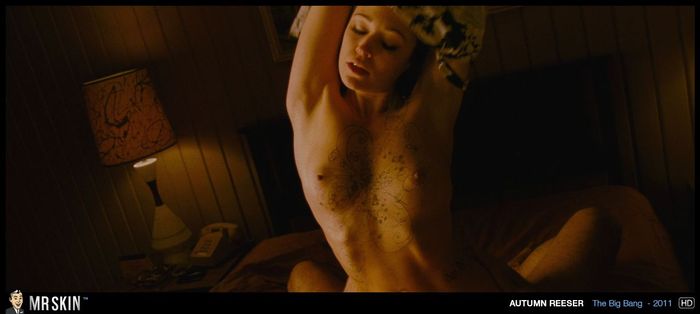 We've got some explosive nudes for you this week on DVD and Blu-ray, with Entourage hottie Autumn Reeser delivering a knockout nude punch in The Big Bang (2011), a topless Emily Meade to give you red palms in Burning Palms (2010), and the nude debut of a young Keira Knightley in The Hole (2001). Also nude on DVD, you'll be hard and glad when you see Lynn Lowery baring all three B's in the 1976 exploitation flick Fighting Mad, newly released on a double DVD with Moving Violation (1976).
Antonio Banderas is a private detective who has to negotiate an underworld populated by a Russian boxer, suspicious LAPD detectives, a decrepit billionaire, and his gold digger wife to find a missing stripper in the action thriller The Big Bang (2010). Rounding out the cast are Sam Elliott, William Fichtner, James Van Der Beek, Snoop Dogg, and Sienna Guillory, who doesn't show her hill-ories. But Entourage babe Autumn Reeser does get topless while giving Antonio the big bang, and that will give you a big wang.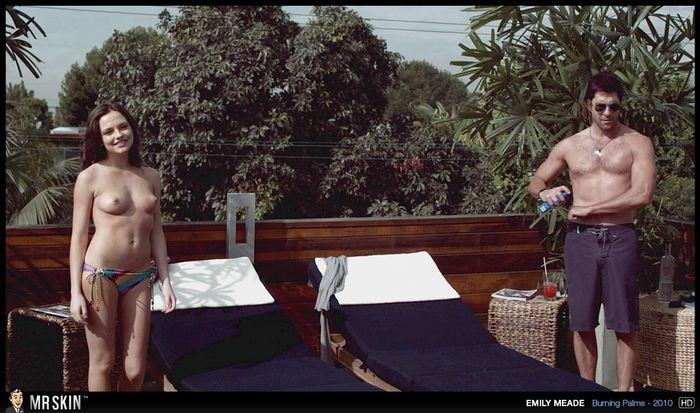 A story weaving together five tales that take place in Los Angeles, Burning Palms (2010) is burning up with top talent. At the top of that list is zesty Zoe Saldana, who never fails to knock 'em dead. Speaking of knocking, there are knockers on display in Burning Palms...so get your palms ready! Emily Meade offers a view of her jammers, plus Rosamund Pike and Jamie Chung offer hints of nip and cleave that are sure to please.

Thora Birch falls into The Hole (2001) with three other wealthy kids from an English boarding school. They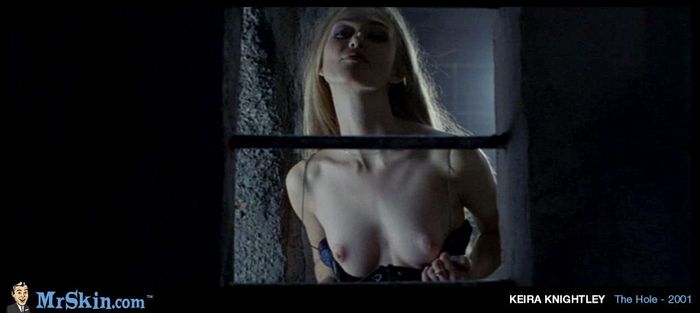 find this bunker and figure it's the ultimate party space, until the party doesn't end and they're trapped for weeks. Thora is the main narrator, but the points of view are varied and it's hard to figure out exactly what went on with those kids during the unexpected internment. Sadly, Thora's Birches stay in her shirt, but Keira Knightley, as the pretty and popular Frankie, should be knighted for her topless debut. Maybe in the sequel they'll show her pink hole!

Peter Fonda is a one-man army in Fighting Mad (1976). Peter plays Tom Hunter, who returns to his rural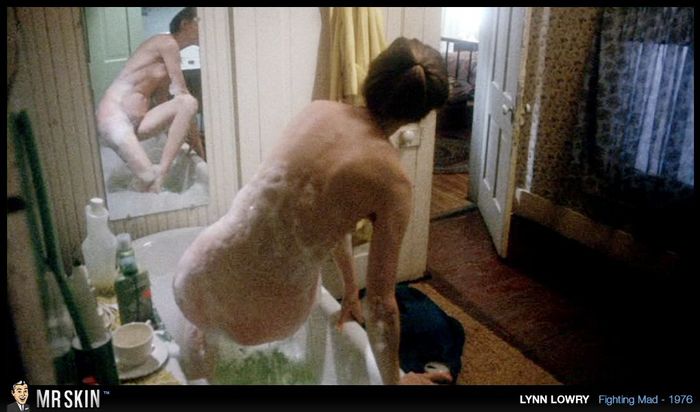 Arkansas hometown after a bitter divorce. Back home, lucky Tom gets to get it on with sexy scream queen Lynn Lowry, who bares bedroom boobs in one scene and gets fully nude drinking a beer in the bath in another. When Tom discovers that corrupt land developers want to demolish his hometown, Tom gets mad. When the developers' hired goons kill his family, Tom gets really mad. You might even say he gets Fighting Mad.

What do you do if you've witnessed a murder but the cops are the killers? That's the dilemma at the heart of the crime drama Moving Violation (1976). The witnesses are Eddie Moore and Kay Lenz. You'll want to witness Kay, especially when this pretty brunette is swimming topless in a pool. Those are two moving violations that you'll want to write up in your pants!

See You Next Tuesday, Skin fans, for all the newest, nudest movies on DVD and Blu-ray right here on the Mr. Skin blog!