Delicious damsel of the silent age, Dolores Del Rio, was one of Hollywood's earliest ethnic stars. This Mexican beauty illuminates on the big screen in the 20's and 30's where she became every man's desire. Today we want to throw it back to Dolores, making her the topic of this week's Throwback Thursday.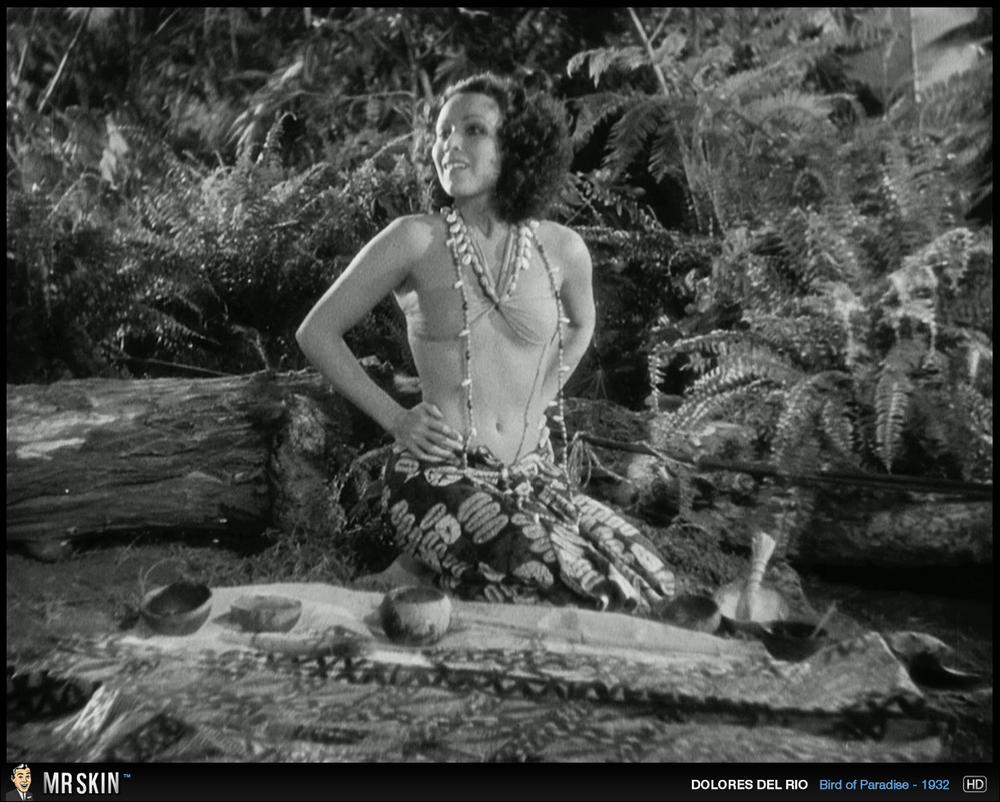 the Hispanic hottie was born in Durango, Mexico to an aristocratic family who ended up losing their fortune in 1916. Determined to make a fortune of her own, she went to Hollywood where she quickly started turning heads, becoming the first major Latin American crossover cutie. Is it any wonder why? Just look at her peachy ass for proof!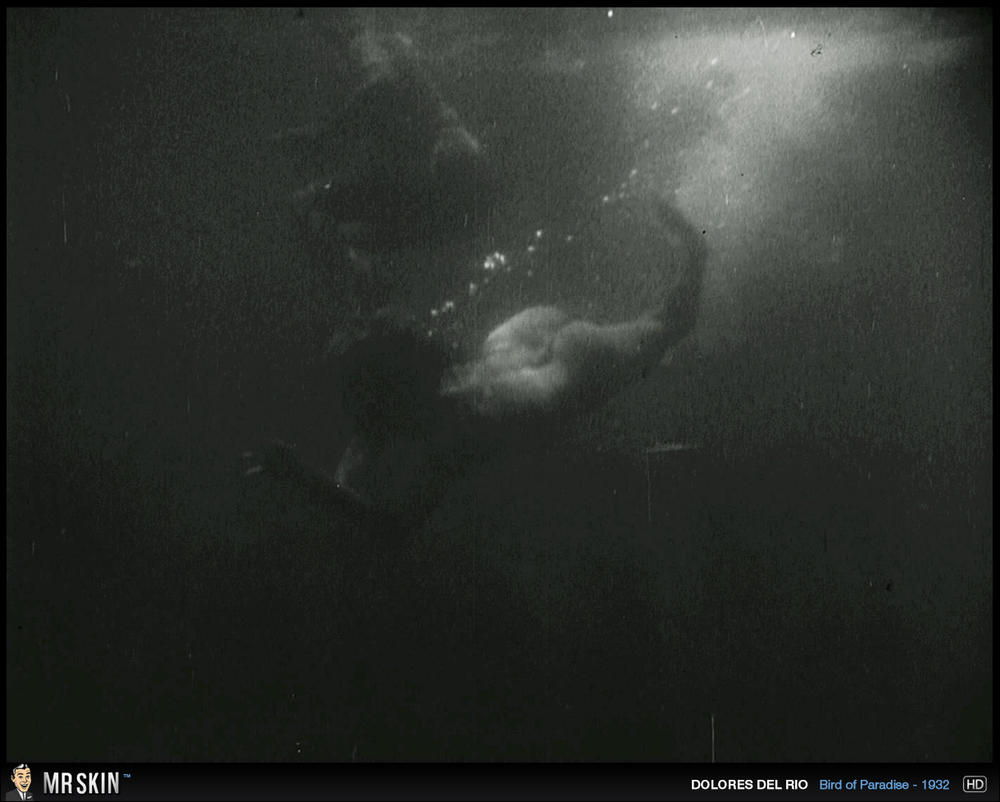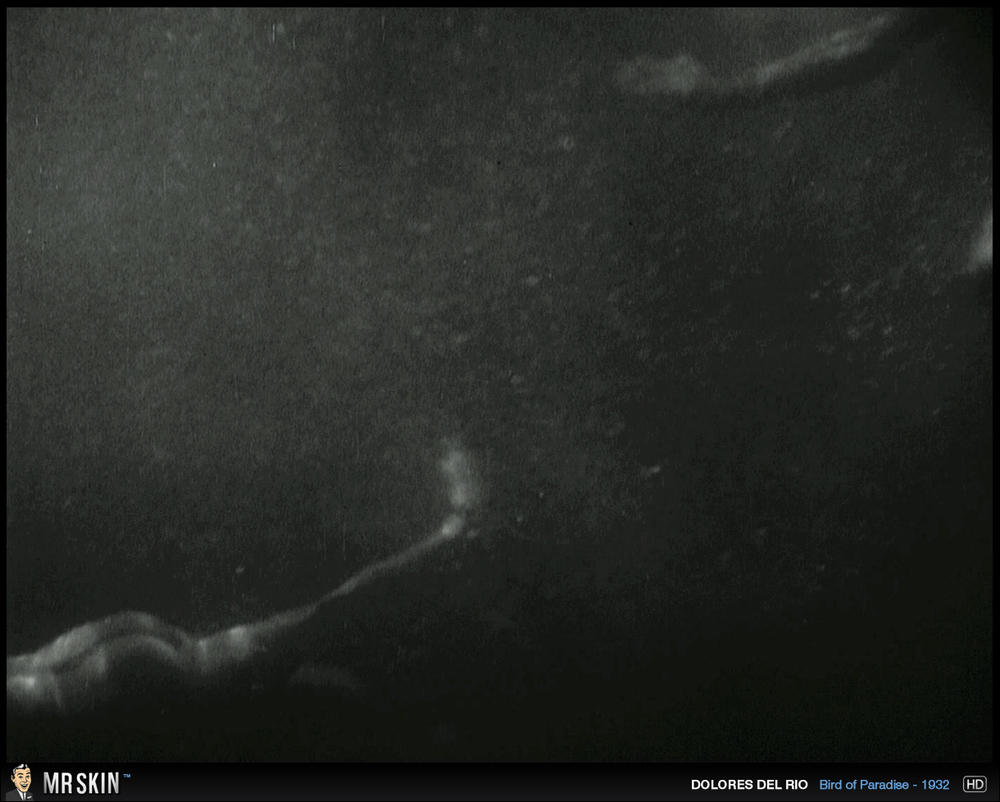 She is best known for her code-bending role in Bird of Paradise in 1932 which not only featured a topless Dolly dancing with only a flower lei covering her petals, but it also had a long underwater swim scene. The scene is very similar to the one in Tarzan and His Mate, except that Dolores didn't use a body double. That's really her swimming naked in the water! 
We also loved watching her sexy dance and seeing snippets of sideboob popping out from under her lei! 
Dolores returned to Mexico when her star began to fade in Hollywood, tapping into their rising cinema scene. This meant she became a hot star all over again in her homeland! She returned to Hollywood in the sixties where she enjoyed further stardom, working steadily until her death in 1983. Dolores was one of the few silent sexpots who was able to find work throughout her career which is probably due to her skintastic beauty.
She could have shown us a lot more skin, but she worked with what she could in the restrictive early days of Hollywood nudity. We're sure if she had lived today that we would have seen Dolores fully naked! #TBT to Dolores and her skintillating - although brief - nudity!