Blond babe Diora Baird had timeless looks that could put CatherineDeneuve to shame. This minx flaunted her rack and long lashes in magazines and movies in the early 2000's. She mightstill be fresh in your recent memory, but we wanted to throw it back to her modeling days when she graced the cover of Playboy! #TBT to the busty and beautiful Diora Baird.
The Miami native was born in '83 and quickly climbed the ladders of the entertainment industry with a few appearances on Sex Court andThe Drew Carey Show.With her blessed bosom, it was obvious that Diora would be a star which is why so many photographers wanted to snap her picture. She became a model for Guess? jeans before she graced the cover of Playboy in August 2005 and then again in September 2005 for Playboy Netherlands. Her globes had to be admired worldwide!
That nude spread introduced us to jugs we'd soon come to love.
Her goal for her entire career was to be a famous actress which she finally got to put on her resume after appearing in Wedding Crashers. That's when we saw her jumbo yum-yumsbounce up and down in bed.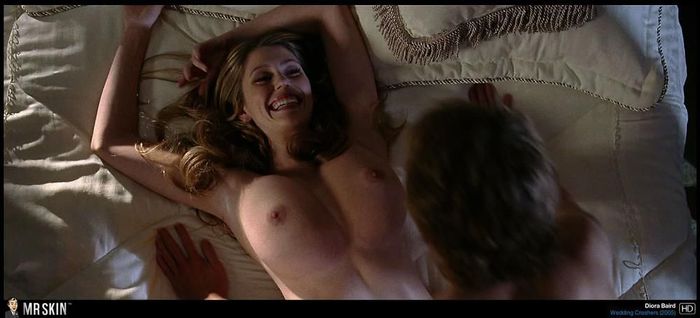 In the movie Hot Tamale this hot honey will make yourtamale hard when she spices up the screen with her tig ol' bitties. The blond babe sported a lot of cleavagetrying to hide her pups under a black bra in Bachelor Party Vegas. If she's the special guest at a bachelor party, then it's safe to say that that's a party we need an invitation to.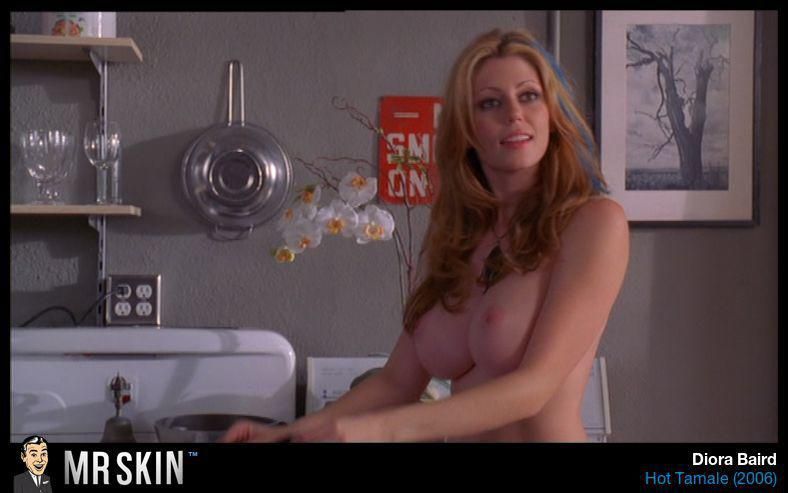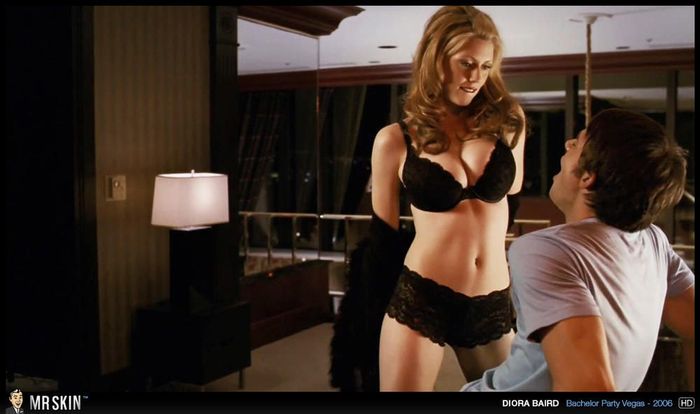 Diora has since appeared in severalTV shows with bit parts here and there. For whatever reason, she never made the jump to mega-stardom, but Mr. Skin will never forget this rare beauty. It's obvious she's an ageless star in skinemawho deserves praise. In 2017, she came out as a lesbian and announced her engagement to comedian Mav Viola. She previously thought she was asexual, but realized she was actually a lesbian. Hey, whatever gets your rocks off, Diora. We know what gets ours off: you!