Our third and final look at all the best nudity from the 2017 SXSW festival features some nudecomers that are sure to be skinstant fan favorites!
Lucie Lucas (below) makes her nude debut and then some, going topless four times in this romantic mystery featuring the late Anton Yelchin!
This film started as a web series and has been edited into a feature, with a terrific topless shower scene from Annie Carignan (below) at the 51 minute mark!
Sheila Vand made her nude debut in 2014's A Girl Walks Home Alone at Night (below), and she goes topless once more in this new flick at the one hour and eleven minute mark!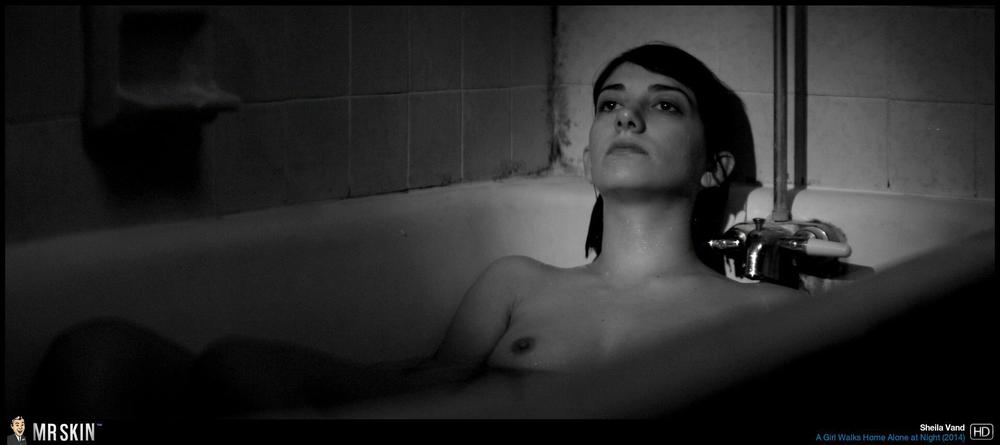 TV Pilots
This new series based on the book by Neil Gaiman debuts 4/30 on Starz! and in the pilot episode Yetide Badaki (below) goes fantastically full frontal at the 28-minute mark!
Finally is this new Showtime series set to debut this summer and set in the stand-up comedy world of the late 70s. Jessica Montanez (below) makes her nude debut doing a topless stand-up set at the 12 minute mark in the pilot, eventually ripping off her panties to reveal a giant bush!