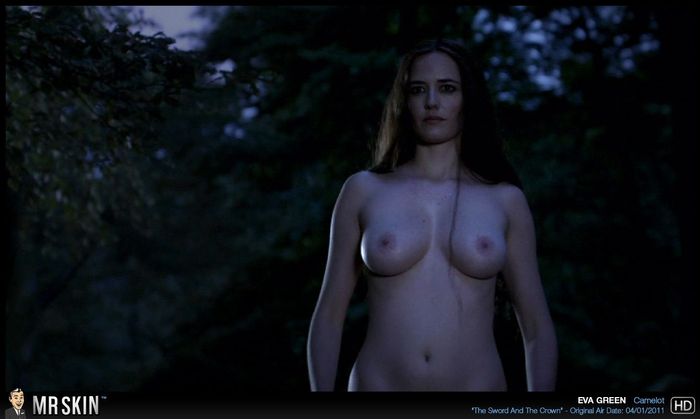 Foxy Frenchwoman Eva Green isn't green when it comes to nudity- she bared it all as the apex of a teenage love triangle in the tres chaud NC-17 arthouse skin flick The Dreamers (2003). After a few dark years without Eva's eclairs on screen, she's come back with a bang (so to speak) with recent nudity in Cracks (2009), Womb (2010), and Perfect Sense (2011). But breast of all, we get to welcome Eva and her amazing anatomy into our homes every week as the evil witch Morgan Le Fay on the Starz series Camelot.

Eva's bared black magic boobage on several episodes of Camelot- once having enthusiastic sex in bed with a dude, once in a magical forest ceremony, and once in the bath as a horny manservant peeks at her through the keyhole. But whenever and however this beautiful babe gets naked, she's got us under her spell!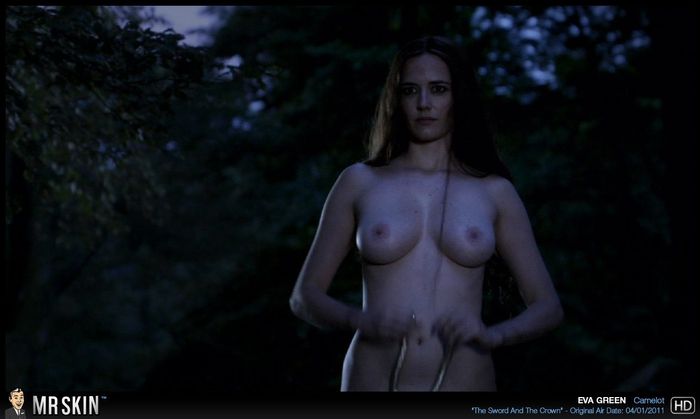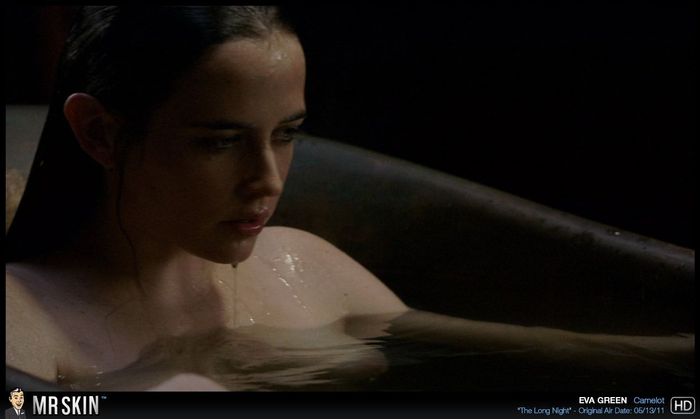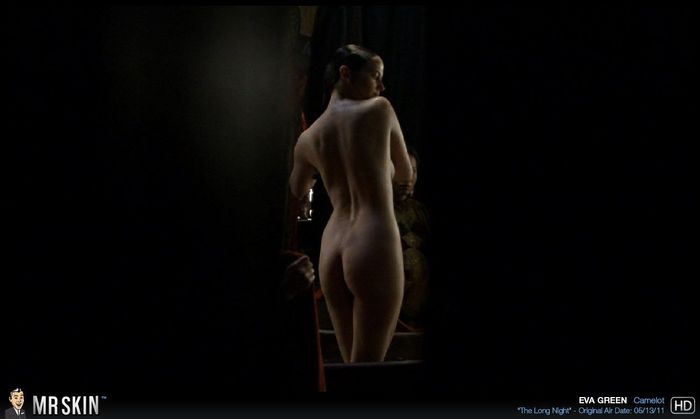 Stay tuned all this week for Skin Central's Mamorial Day countdown of the 11 best pairs of breasts of 2011 so far!