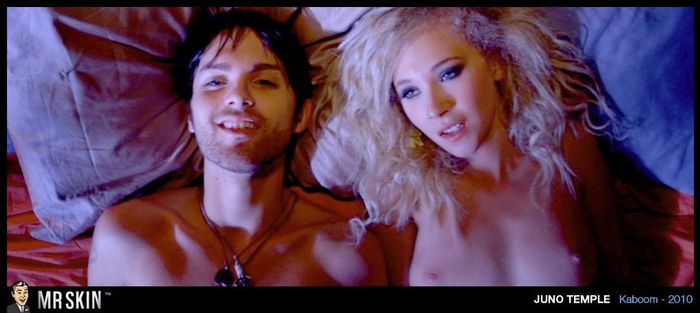 We've got two beautiful bites of British boobage for you today in our Mamorial Day countdown of the best breasts of 2011 (so far)! Coming in at #10 is Juno Temple, a 22-year-old nudecomer with the face of a wood sprite and a body to give you wood all night. Juno's feisty free spirit is inherited from her father, punk rock film director Julien Temple (The Great Rock n' Roll Swindle).

Juno made her nude debut earlier this year in the bizarre comedy/sci-fi hybrid Kaboom! as London, a college student more interested in getting laid than getting As. Wise beyond her years in matters of the hard-on, London takes clueless college dudes under her wing for lessons in bondage, threesomes, and the proper way to chow on a chacha, with plenty of screen time for her noshable little knockers along the way. Who says learning can't be fun?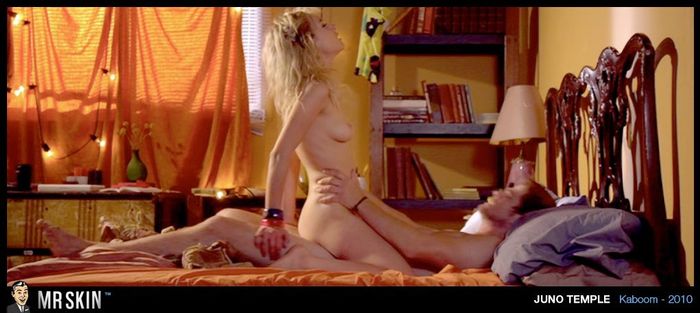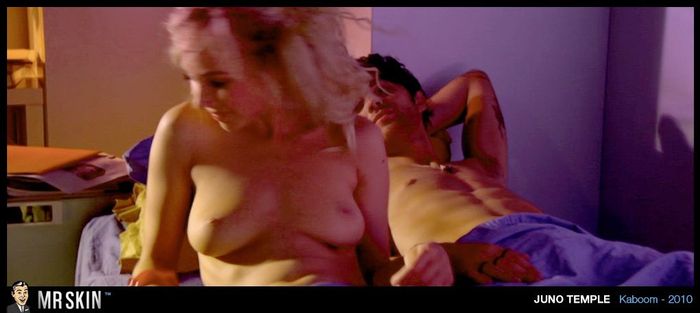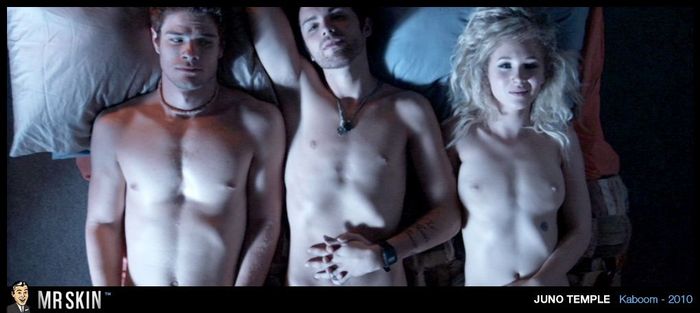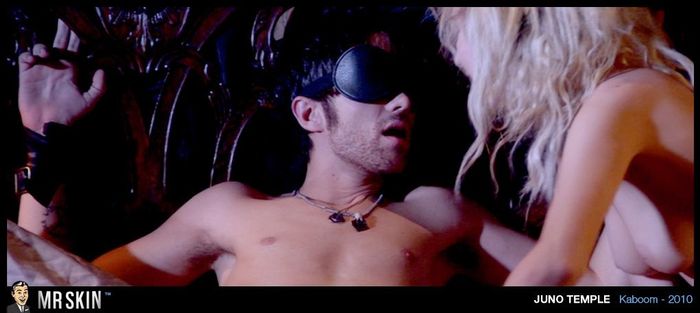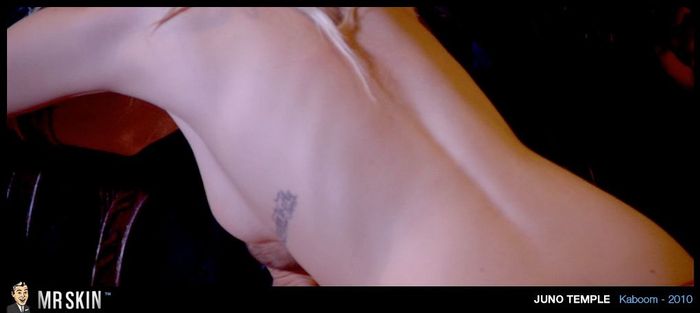 Stay tuned all this week for Skin Central's Mamorial Day countdown of the 11 best pairs of breasts of 2011 so far!