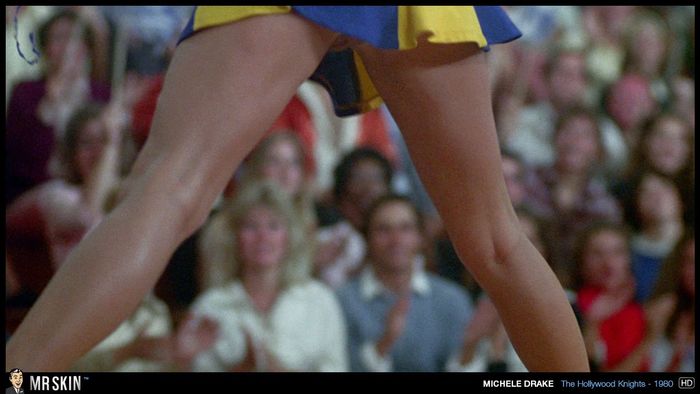 It may not have the name recognition of, say, Return of the Jedi (1983), but if you were ever paralyzed by lust watching cheerleaders do high kicks back in high school, then our Blu-ray Ninja's newest discovery will hit you like a brass nunchuck to the noggin.

The Hollywood Knights (1980) features cameos from Fran Drescher and Michelle Pfeiffer before they were famous, but it's breast known here at Skin Central for the nude talents of Dawn Clark, Kim Hopkins, and sexy cheerleader Michele Drake, who puts some extra pep in a pep rally by forgetting to wear panties under her miniskirt.

We always knew there was bush in this scene, but in the new Blu-ray edition our Ninja has unearthed some lovely lower lip from the marvelous Michele. Shake that pom-pom, girl!

Members can unsheathe their broadswords with more from The Hollywood Knights right here at MrSkin.com!