Mackenzie Davis looks like a sweet, girl-next-door. I'm sure she is exactly that! However, that does not mean that this flirty fox hasn't gone nude. Don't worry - she has. The current star of Station Eleven is a ten when it comes to her skintastic scenes.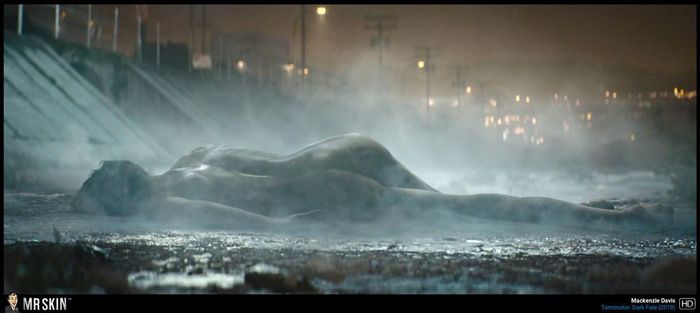 The 5'11" stunner hails from Vancouver originally where the Canadian cutie made her debut in the 2012 film Smashed. She did not go nude then, but in 2014 she appeared in the AMC show Halt and Catch Fire and started showing some fiery looks. We halted and caught a good look at her pokies!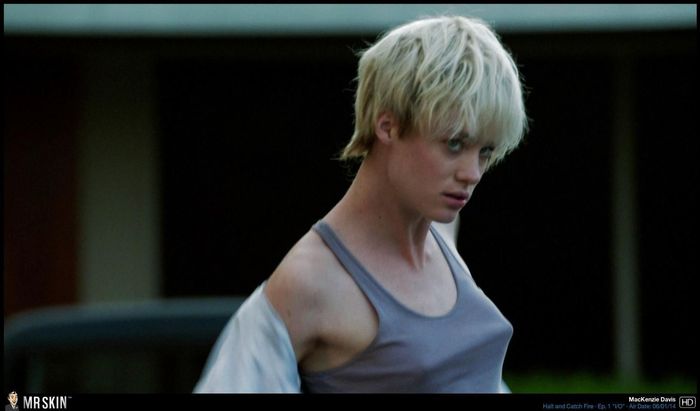 She had starred in a lot of sci-fi and dystopian-type projects, including Blade Runner 2049 and Terminator: Dark Fate. She was even totally naked in Terminator, showing the camera her perky peach and long legs. Those legs...my god. She was built for action movies because she has legs for days. She can run, kick, flip, and do anything in between with gams like those.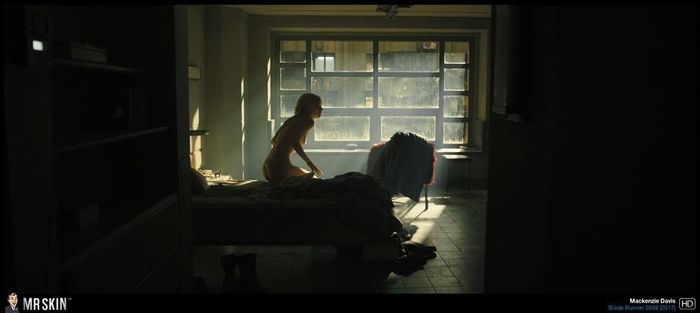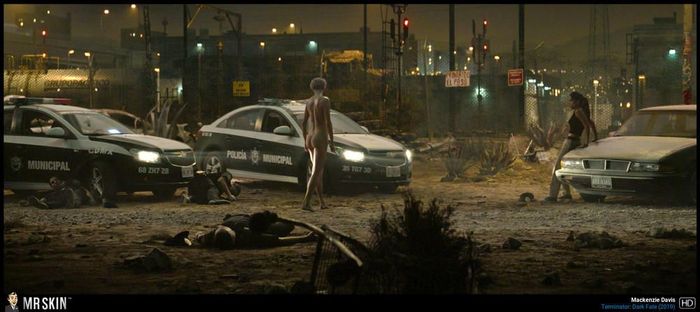 Watch Mackenzie naked in 2015's Freaks of Nature in which she gave us some extra freaky feelings when we watched her totally nude with some other nude dudes who are lucky enough to be close to her. You can watch the scene here:
She was even in the film Happiest Season in which she shared lesbian smooches with Kristen Stewart! That's a big-time lesbian lover to have for the film. Kristen is queer in real life, but Mackenzie isn't. She was supposed to be "acting", but she seemed really convincing to me. Locking lips with Kristen looked very effortless to Mackenzie!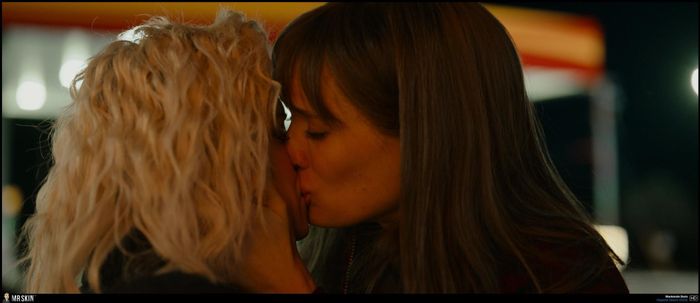 She hasn't gone nude yet in Station Eleven, but we have definitely been treated to her bra and panties. She even goes for a swim which shows off her terrific legs once again. This show is very good and Mackenzie makes it even better. No wonder she is so popular right now!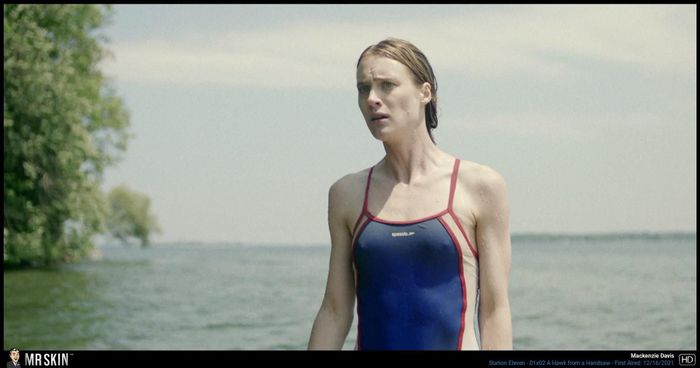 Here's to Mackenzie Davis and her amazing nude scenes. I hope that she has a lot more up her sleeves...like taking those sleeves off.