If you've watched a single movie trailer lately, you've seen Haley Bennett. She's the redheaded female lead of The Magnificent Seven. She's the missing woman in The Girl on the Train. She even has a starring role in Rules Don't Apply. And while this (normally) blonde babes has been acting in small or supporting roles for nearly a decade, this neatly and emphatically marks her big break. As it says in her GQ feature, she already knows she sort of looks like Jennifer Lawrence - but it looks like she's about to hit it big like her, too. 
The only difference? She's already made her nude debut. First in 2010's Kaboom: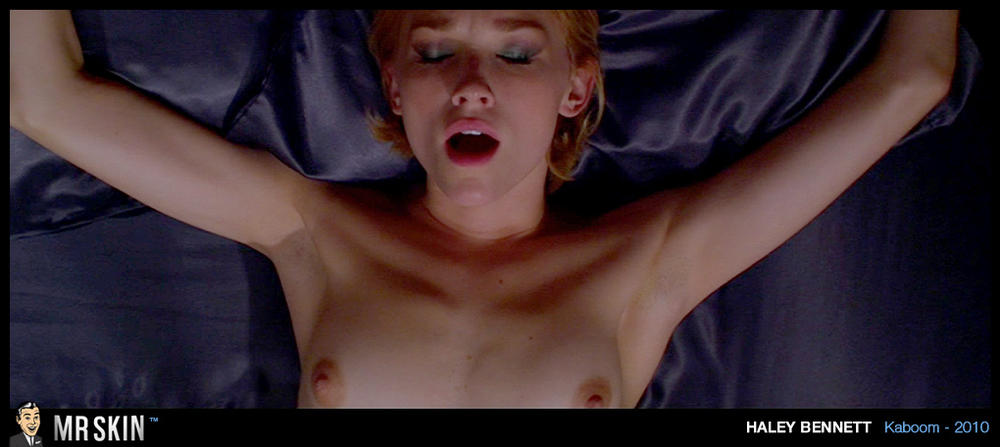 And then in Deep Powder: 
And lest anyone forget, Haley Bennett's first film was 2007's Music and Lyrics with Hugh Grant and Drew Barrymore when she was just 19 years old: 
Combine all that with the sexy content in the Girl on the Train trailer, and it looks I might just have myself a new favorite.