I'm sticking to scary hippie movies for this week's Hippie Hotties. So for our Hippie Halloween Hotties, let's look at the smutty Robert Roberts' film Sweet Savior also known as The Idiotic Couple, Frenetic Party, and finally as The Love Thrill Murders.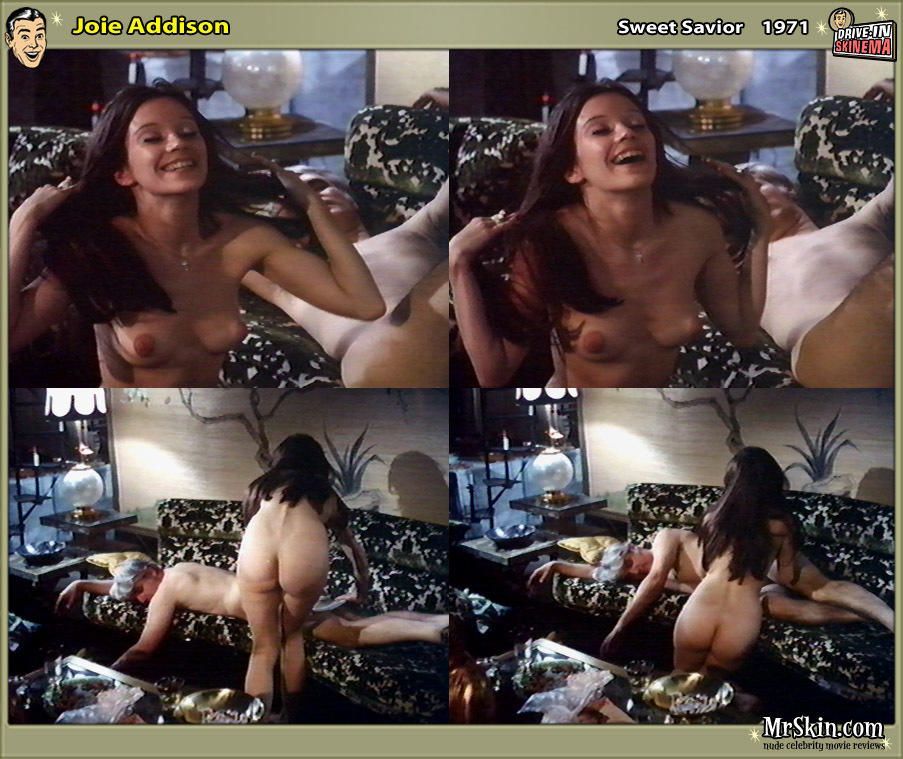 There are so many films loosely based on or around the Tate-LaBianca murders. Charlie Says, The Haunting of Sharon Tate, Once Upon a Time... in Hollywoodand so many more. But I find it fascinating when a film is made about the topic or inspired by the topic, very shortly after the murders took place. Today's film falls under that category.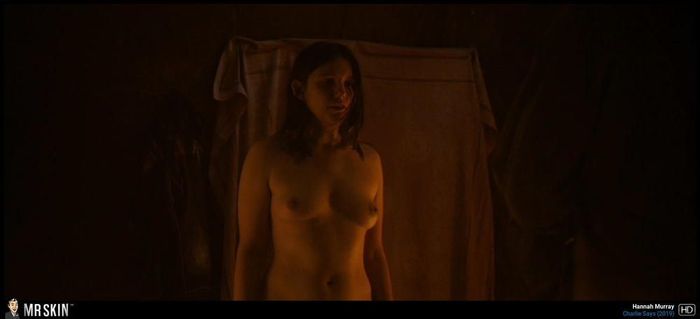 This sexploitation flick stars Troy Donahue as the Charlie-like cult leader who surrounds himself with a bevy of babes. He takes his chicks with him to New York City to drop out with drugs and eventually kill people. A young woman named Sandra Barlow has an orgy drug party and invites some local freaks over. Those freaks are Moon, played by Donahue, and his "friends". Moon and his girls are down to have an orgy, but they want it to end in blood.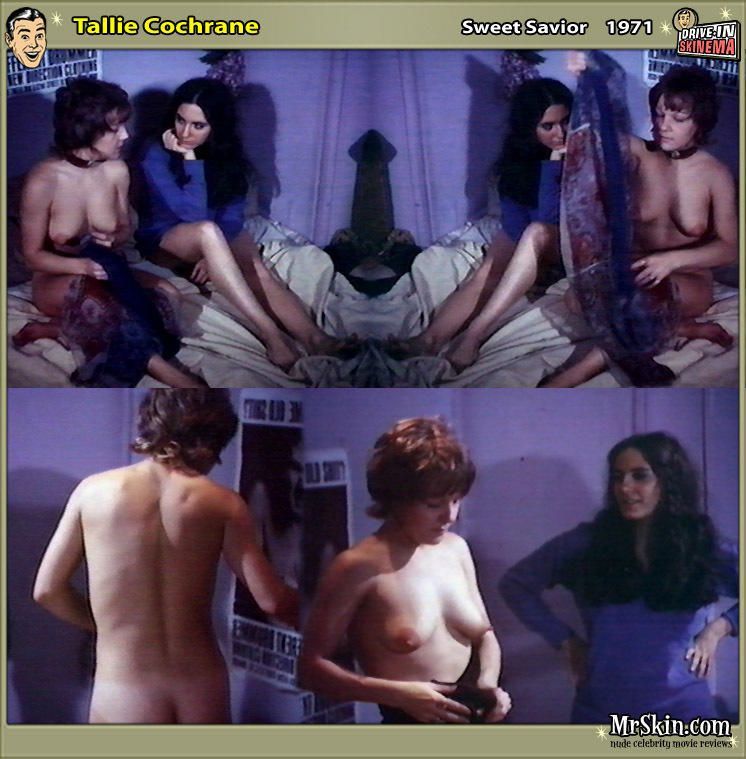 Renay Granville played Sandra, but she refrained from going nude. Instead, Moon's evil hippie chicks are so free that they ditch their clothes. Lee Terri plays Maggie who gets undressed in multiple scenes, including one that has her seducing her co-star Francine. Lee Terri went on to have a decent career, starring in Charlie's Angels and Airplane!, so going nude in her debut film did not hurt her career at all. That's what we love to see.
Francine Middleton plays Faith who gives us faith in her cans when she hops into bed with blonde babe Lee Terri. You might remember Francine from the 1970 flick Joe in which she played another hippie chick who took off her clothes to have a drug-fueled orgy. She was good at what she did!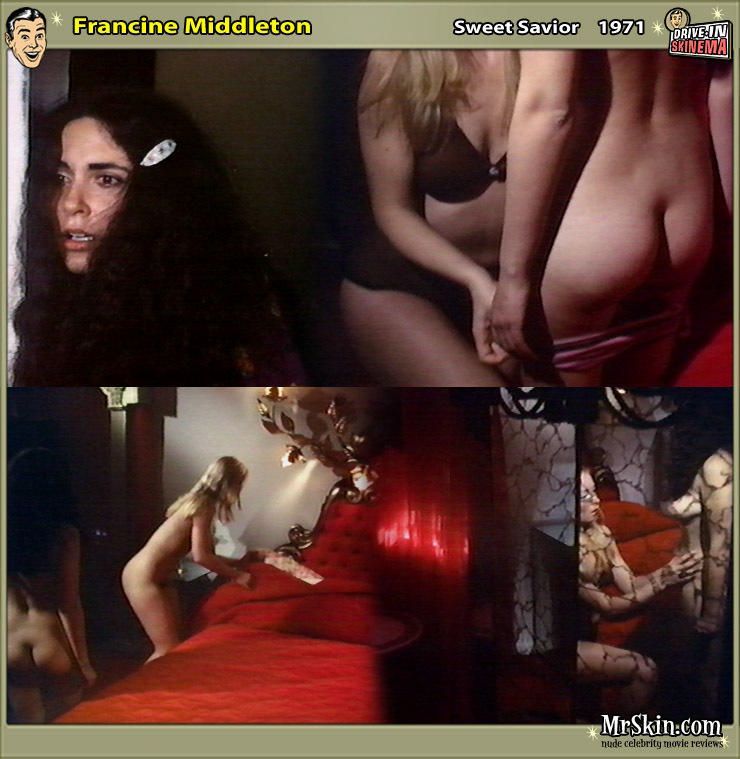 Joie Addison is also super sinful in this movie, but that was what her entire 70s career was all about. If you are a fan of Joie in this film, I also suggest checking out this scene from the 1970 X-rated flick What Do You Say to a Naked Lady? I don't know...what do you say?
Finally, Tallie Cochrane goes fully nude in a scene where she dances in the flesh. She not only dances full frontal, but she also makes out with a statue of a cobra. How is that for suggestive? She puts the head in her mouth and licks the tip.
Tallie is another one who did fine after this film. She hooked up with the Troma crew and wound up starring in several of their films, many of them being muff-filled. Tallie was clearly comfortable with that!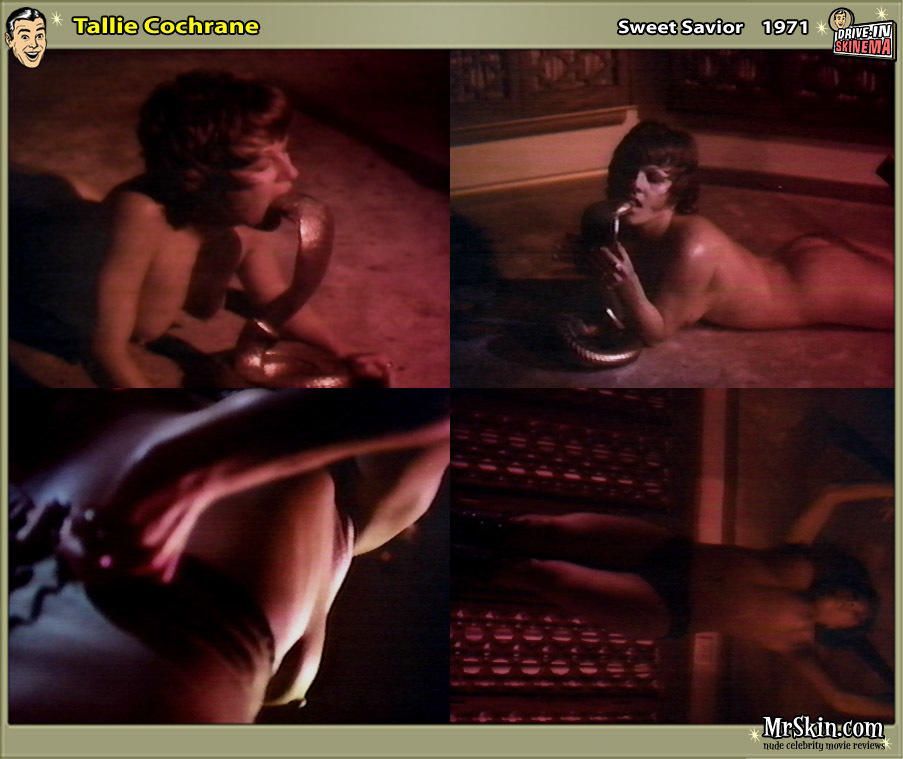 It's fascinating that this forgettable film starred so many people that wound up continuing their careers without any issues. The Manson Murders couldn't kill their careers! Okay, sorry, bad joke! Please see some hot lesbian nudity as an apology: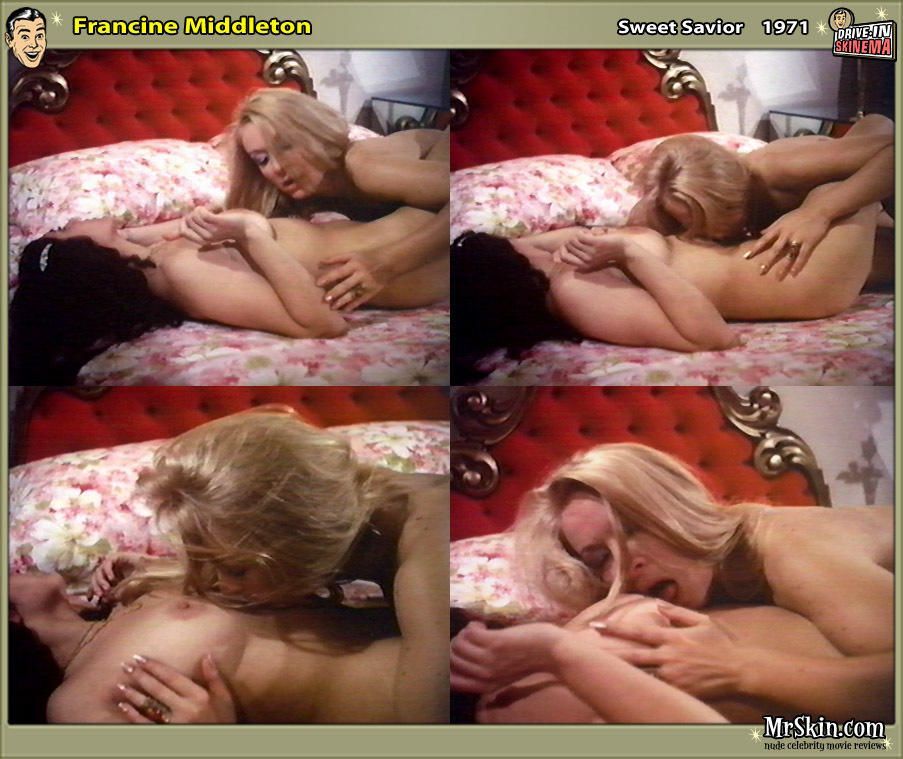 This sleazy flick was originally rated X, but it edited some of the sex and drugs down to receive an R rating in order to be shown in a few more mainstream theaters. That being said, it was still a low-budget film that did not get much attention at the time. This lurid 1971 film came and went relatively fast, despite a cast of promising actors.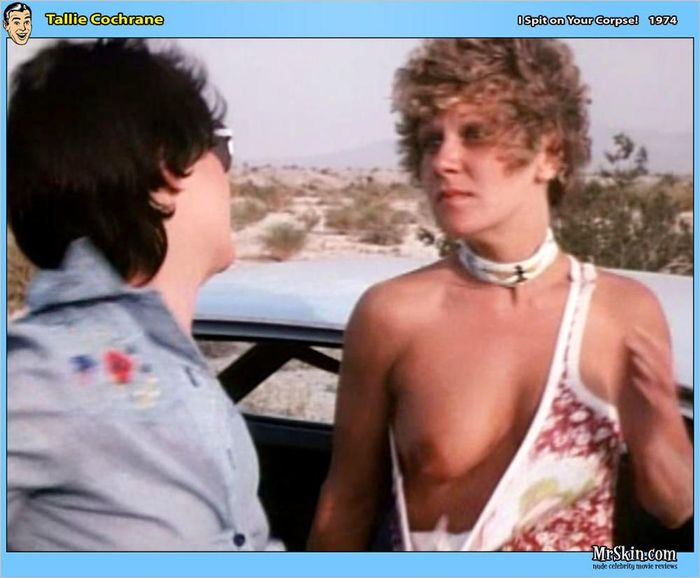 Donahue was a heartthrob and one might think he would disavow this cheap film, but he never tried to distance himself from it. In fact, at the time, he was quoted as saying that he thought it would be a big hit. He also explained to the Chicago Tribune at one point: "I don't want anyone to think I'm playing it in some phony exploitation flick that takes advantage of the Manson case to make a fast buck. I don't like many things, man, but I dig this picture... We're trying to show both sides of the problem. The Hollywood glamor society is as guilty as the depraved hippy cults."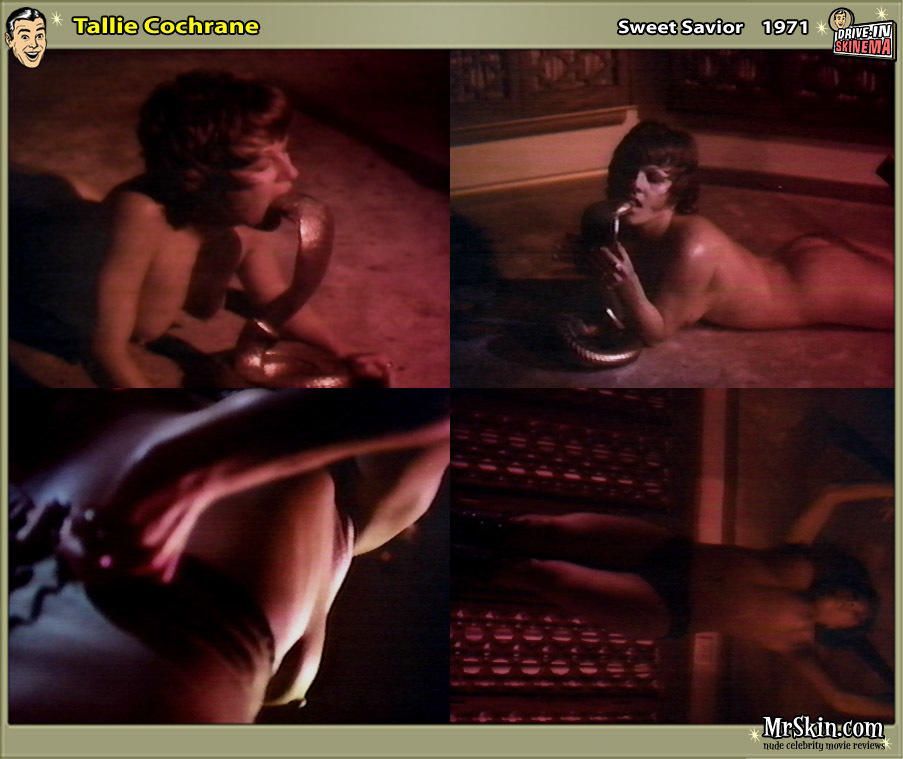 The film was released under the title Sweet Saviour, but it was eventually distributed by Troma Entertainment on video and re-titled The Love-Thrill Murders. I just watched this movie yesterday and I will be honest: it is actually well-done. The shots are decent, the scenes are well-lit, and the nudity is skintastic. The acting and the script might be lacking, but at least it's pretty to look at. Plus, the music is pretty groovy.