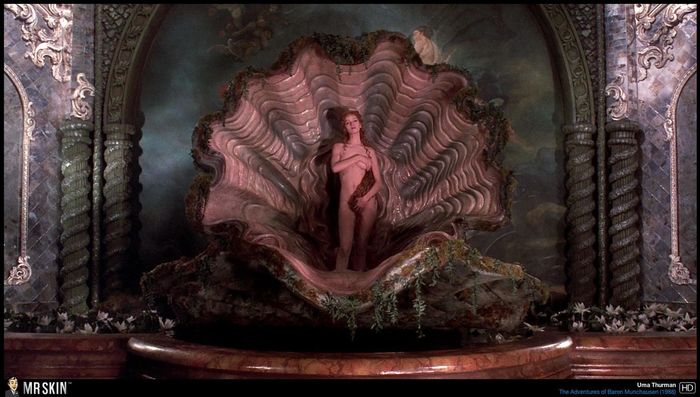 There Is Only One Uma
Uma. That's really all anyone has to say and instantly you picture the tall, blonde beauty that is Uma Thurman. In fact, I would dare to say that Uma Thurman is the only Uma any of us know. Since she is the one and only Uma, what better way to say Happy Birthday Uma, than with looking at some of her best sexy and nude scenes?
There are plenty of great Uma Thurman moments, so trying to pick only four was quite a challenge. But, I knew it was something that needed to be done so, I rolled up my sleeves and picked the four best Uma Thurman scenes. Alright, I'll quit yapping and let's get to the Uma Thurman nudity.
1. Dangerous Liaisons (1988)
What better place to start then at the beginning? This was the first time any of us ever got to see Uma Thurman topless and many of us fell in love at that moment.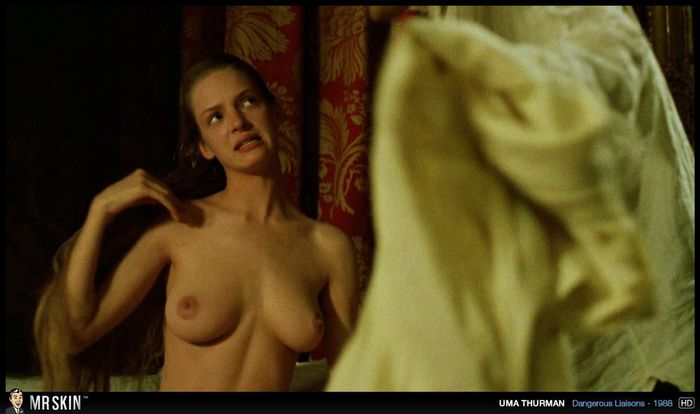 2. The Adventures of Baron Munchausen (1988)
Now, if you didn't see Dangerous Liaisons then probably you saw this movie. I speak from personal experience, this was the first time I ever laid eyes on Uma Thurman and things have never been the same.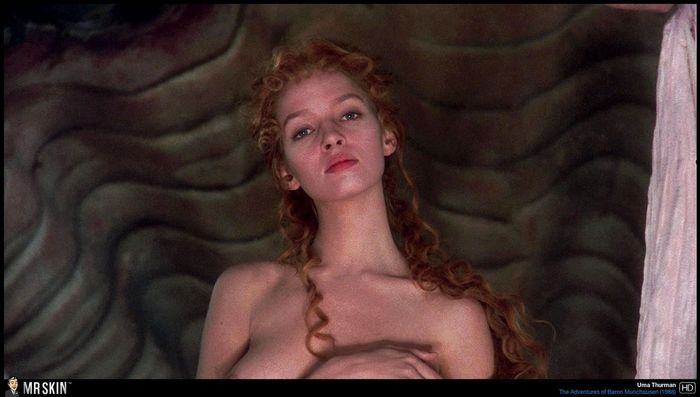 3. Mad Dog & Glory (1993)
Sure, Bill Murray got to be the heavy in this dark comedy and push Robert DeNiro around, but DeNiro got the last laugh when he got to bury his face in Uma's amazing rack!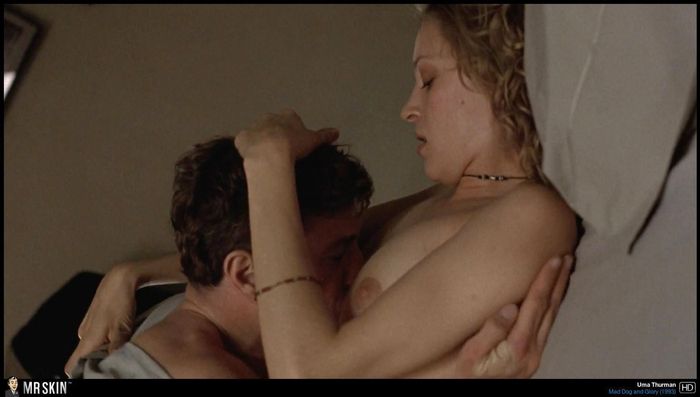 4. The Producers (2005)
I'm sure there are a few who are surprised that Kill Bill didn't land in this spot, but seeing Uma Thurman be sexy while singing and being funny, that's way better than kicking ass.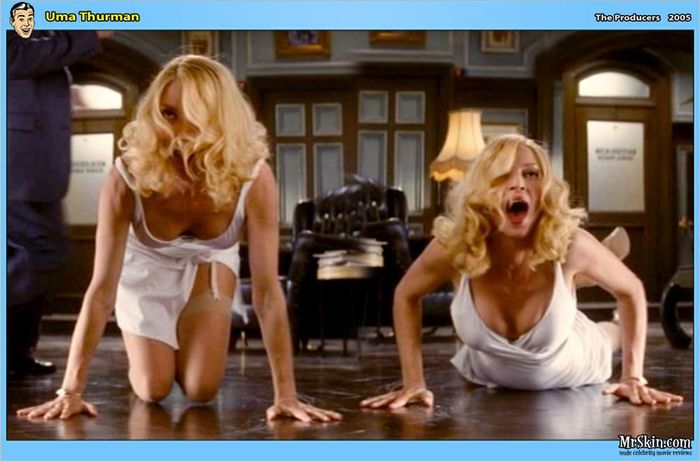 There you have it, the best of Uma Thurman. Though, in all fairness, you can't really limit the Uma Thurman sexiness. With her resume, you could spend a whole weekend watching her movies and eating cake.
Happy Birthday Uma Thurman! Thanks for all the nudity!