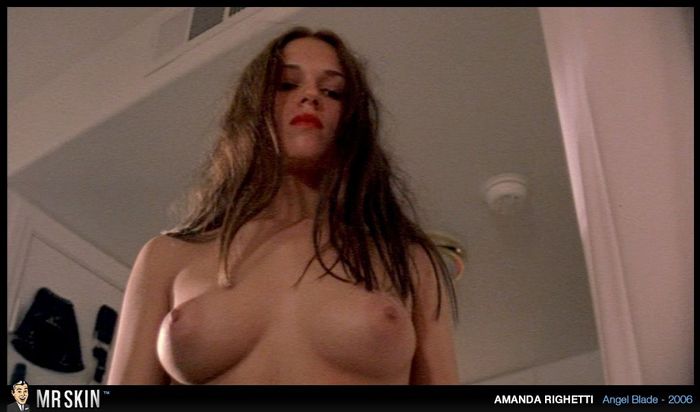 Skin Central likes a good superhero action flick as much as the next guy, but we do have one critique of the Marvel machine: their movies tend to be sausage fests. Case in point- out of the dozens of characters in Captain America: the First Avenger, only two, Hayley Atwell (who's never appeared nude) and Natalie Dormer (nude in The Tudors), are female.
Well, looks like two will continue to be the magic number for Marvel as Scarlett Johannson's Black Widow acquires a galpal to trade beauty tips with in the S.H.I.E.L.D.locker room. Amanda Righetti has been cast in the upcoming Avengers movie as "an agent of S.H.I.E.L.D." Amanda's character hasn't been publicly announced yet, but she's likely to be playing Sharon Carter, niece of Cap's galpal Peggy Carter (Atwell) and badass mercenary.
Amanda's best known for her role as bad girl Hayley on teen soap The O.C., but she's breast known at Mr. Skin for her fantastic nudity in the thriller Angel Blade (2002), where she handcuffs her lover to the bed and skingages in some kinky knife play: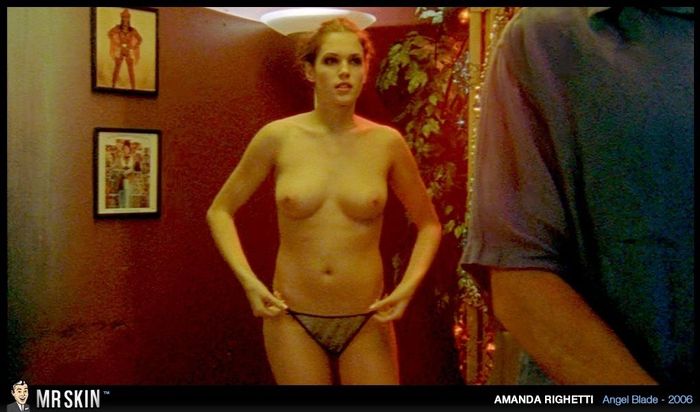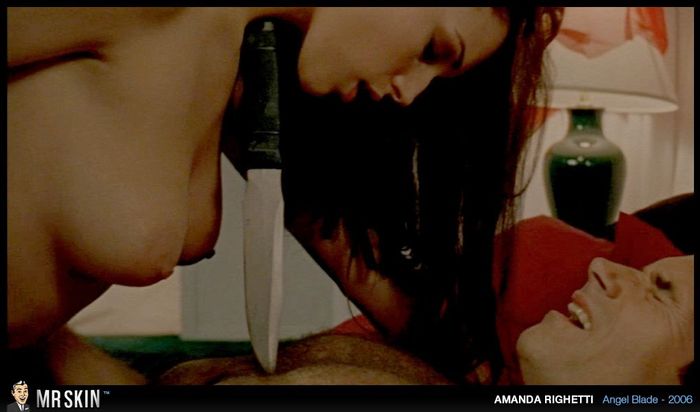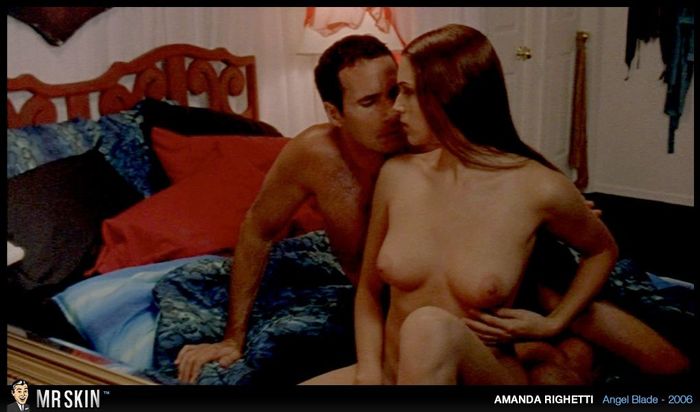 Could this be skinspiration for killer nudes in The Avengers? Not likely, but Skin Central's still looking forward to her (almost certainly) skin-tight superhero ensemble.
Until The Avengers hits theaters in 2012, sharpen your blade with more nude pics of Amanda Righetti right here on MrSkin.com!