Da Vinci's Demons continues to invent new ways to give us more flesh, and last night's episode gave us our best look at beautiful brunette Lara Pulver yet! Get a load of her fantastic fun bags as a guy goes down on her in a well-lit room! This is by far the best scene she's done to date, and you'll want to just drink it all in!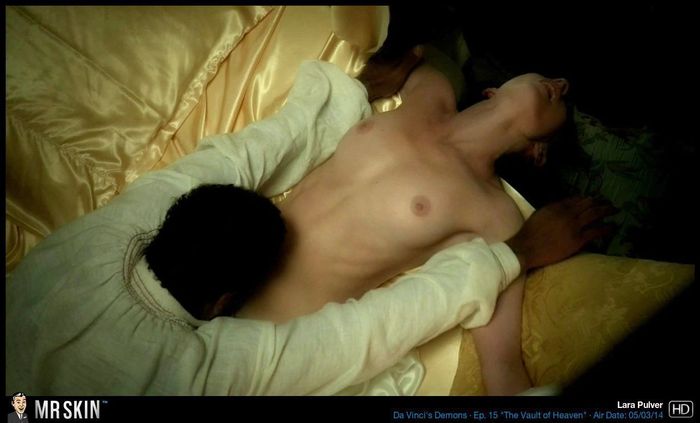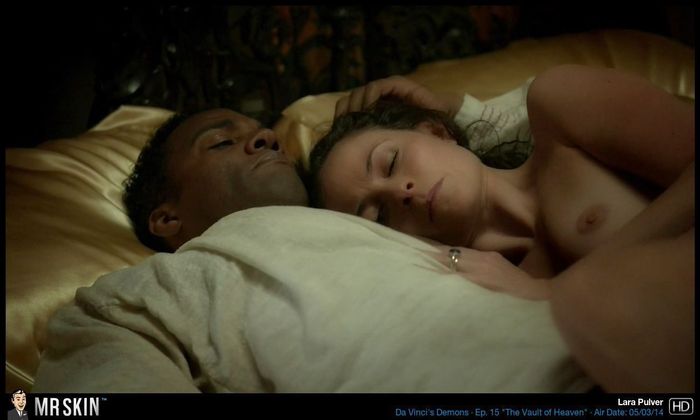 Last night also brought us the nude debut of Brigette Davidovici on the new Californication! Brigette peels off her dress, revealing herself to Hank and some dorky guy, giving us a nice close-up on her casabas, as well as some shots of her caboose! Does this really have to be the last season of this show?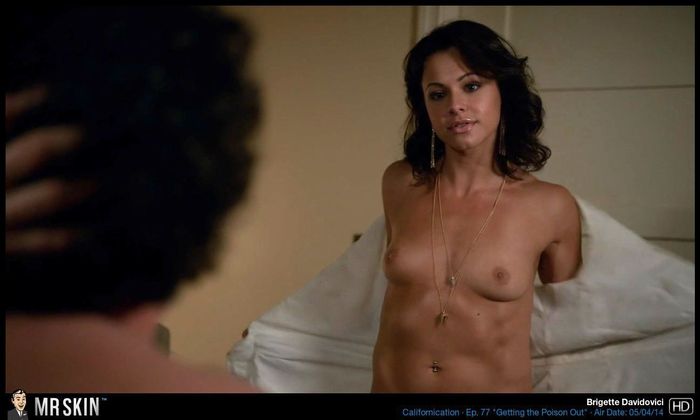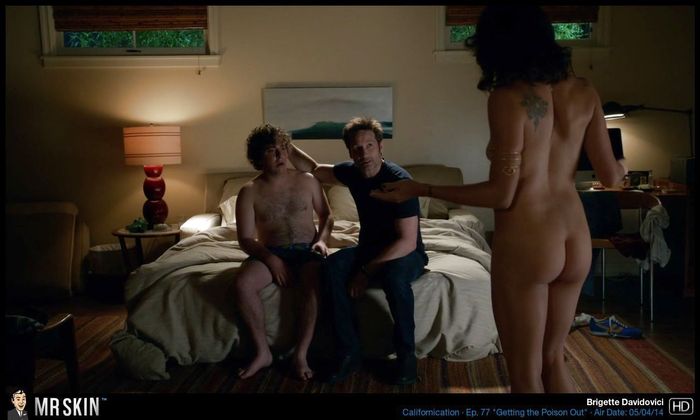 Finally, there was another semi-nude debut over on IFC as Carrie Brownstein doffed her top to take part in some sort of polar plunge-esque ceremony on Portlandia, and flashed some sensational side boob in the process!