Since it's Pride month hand it was just Asian and Pacific Islander Heritage Month, I wanted to pay tribute to Asian lesbians with the tender 2004 comedy Saving Face from first-time director and writer Alice Wu.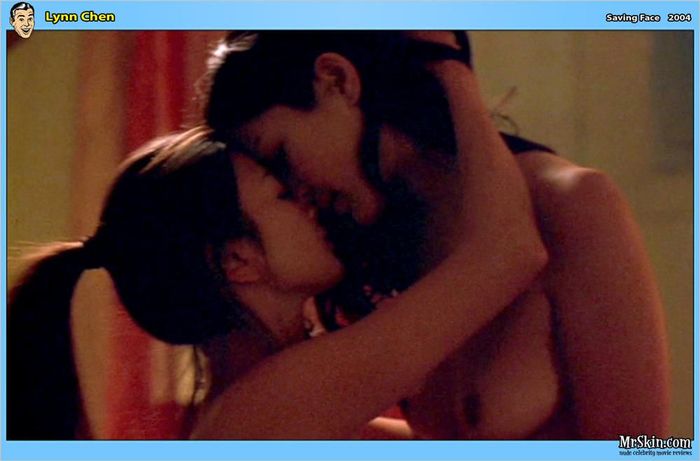 Alice Wu directed this sweet romance about a Chinese American lesbian and New York City surgeon who has to deal with a lot of shockers. It was loosely based on her own experiences coming out as a lesbian to her middle-aged mother. Her single mom comes to her and reveals that she is pregnant, so now she has to be a dutiful Chinese daughter and help her mother maintain her good reputation. She tries to hook her mom up with the man of HER dreams while she bangs the woman of hers. Joan Chen plays her mother, Gao, and Michelle Krusiec plays out leading lady Wil.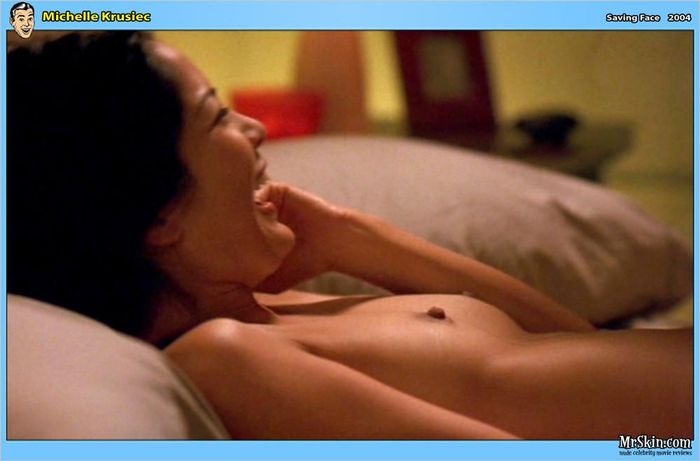 She is a lesbian in New York City, but she is still closeted to her mom. When her mom comes to her filled with shame for being pregnant out of wedlock, she has to juggle her private life and her mother. Her mom does not reveal to her who the baby daddy is while we also learn that her mom is aware of her daughter's sexuality, but she enjoys living in denial about it. It's really hard to deny it after seeing this hot lesbian scene. This scene goes on for about a minute and a half as Michelle and Lynn tenderly make love to each other, each showing us their bare boobs as they get horizontal in bed. The pair don't do any kind of PDA because Wil is terrified of what people will think of her - or tell her mother - if they see them in public, so this private love scene is much appreciated by the characters and the audience alike.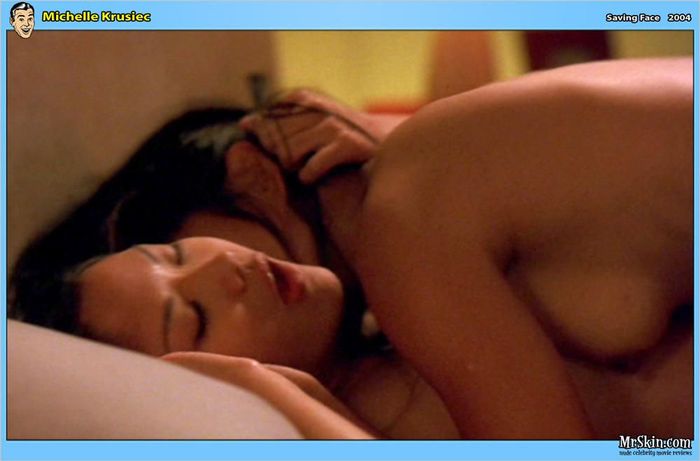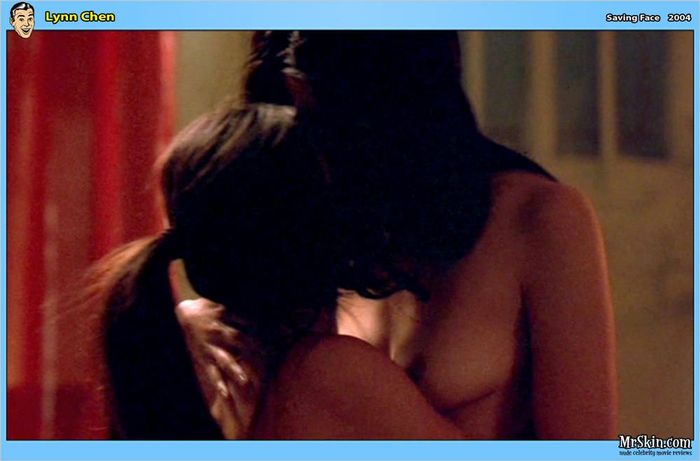 Michelle Krusiec's love scene partner is played by Lynn Chen who plays her girlfriend Vivian. By the end of the movie, Wil is successful at finding the baby's daddy and uniting him with her mother. Her mom also gives her encouragement to chase after her girlfriend, who is leaving to go to a ballet academy in Paris, at the airport. However, she is still unsure of showing public affection so she doesn't kiss her. Her girlfriend leaves her alone at the terminal, sad and without a smooch. But don't worry! A few months later Vivian is visiting her family in NYC. Wil sees her at a restaurant while out with her mom. She asks her to dance and her mom gives her a thumbs up. They dance together in the restaurant which gives us the sweet romantic ending that we craved.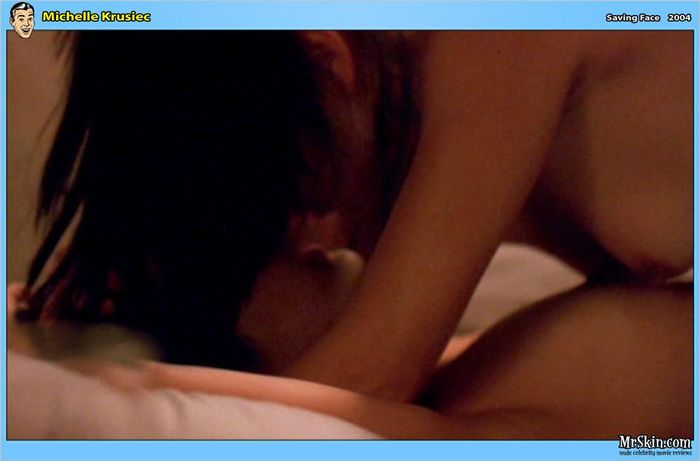 This romantic comedy has the distinction of being the second Hollywood film that centered on Chinese American women since 1993's Joy Luck Club. But that was no easy task. This was Wu's first film and studios were very interested in it - riding high off of the success of the "ethnic" indie movie My Big Fat Greek Wedding - but they wanted the characters to be white. She was even asked to cast Reese Witherspoon as Wil and Ellen Burstyn as the mom. Could you imagine that movie?! When she refused, the studio then wanted the Chinese character's love interest to be white, suggesting the young Scarlett Johansson star as Vivian. Again, a very different movie! Can you imagine Scarlett in that long lesbian scene?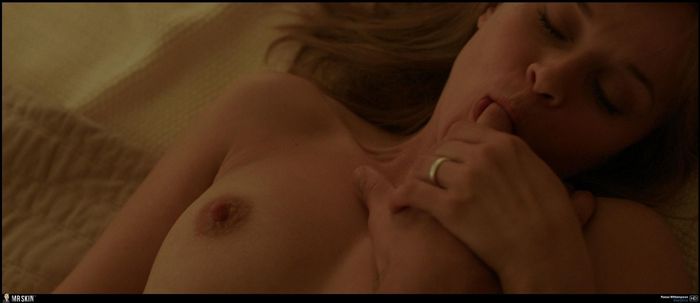 Despite all of these tempting suggestions, Wu stood her ground and made the Chinese culture, lesbian romance, and her involvement mandatory for the movie to be made. We are glad she did because this film was critically received very well as a light-hearted romantic romp. The movie has had a lasting impact as an important Chinese and LGBTQ film. It's not hard to see why: