Tatiana Maslany is trending right now. Why's that? Well, she is hot for one. She is also going to play She-Hulk herself in the new She-Hulk series She-Hulk: Attorney at Law which we are all dying to see. Everyone is hyped for her upcoming role, but I've been a fan of Tatiana's from the jump because the brunette babe has done a lot of skintastic nude scenes. Let's check them out!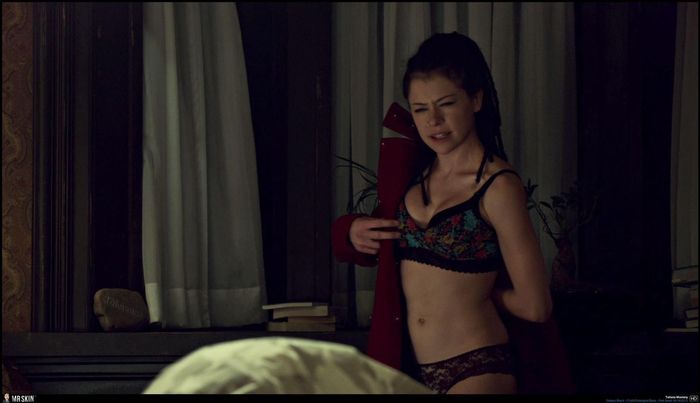 The Canadian cutie comes to us from Saskatchewan where she somehow found her way to theater and improv comedy. She performed with Canadian Improv Games and made a name for herself performing with the troupe for ten years. She made her debut in TV in the early 2000s when she had appearances in 2030 CE and the Canadian horror film Ginger Snaps 2: Unleashed. That was only the beginning!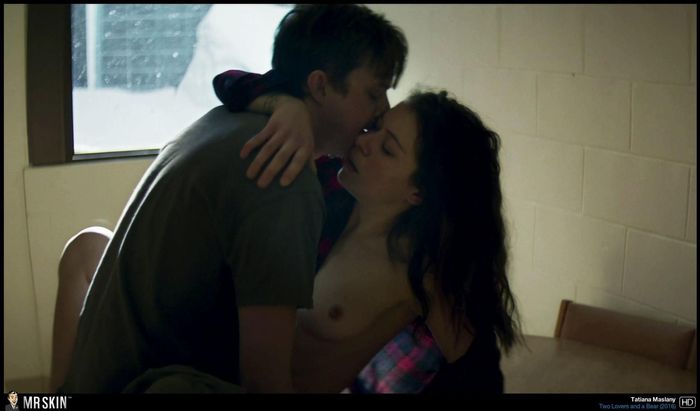 Orphan Black was Tatiana's big break. She had everyone talking about her for playing Sarah Manning (and other aliases and characters) in the show about a hustler who uncovers a conspiracy after witnessing a woman commit suicide. The twist? The woman looked exactly like her. This trippy series ran for several years and earned Maslany a lot of acclaim.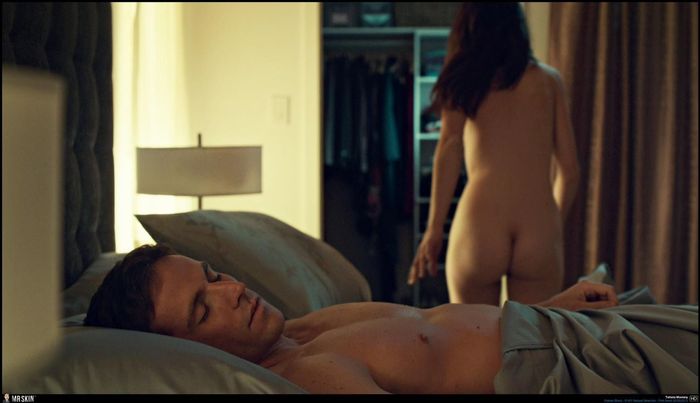 She not only went nude a lot, but she also had some lesbian makeouts that were extra titillating. She did not show her tits on the show, but she did bare booty about four times. From open hospital gowns to getting up naked after spending the night with a lucky someone, Tatiana's tush was practically a co-star. That round and gorgeous ass deserves its own IMDB page after its many hot appearances.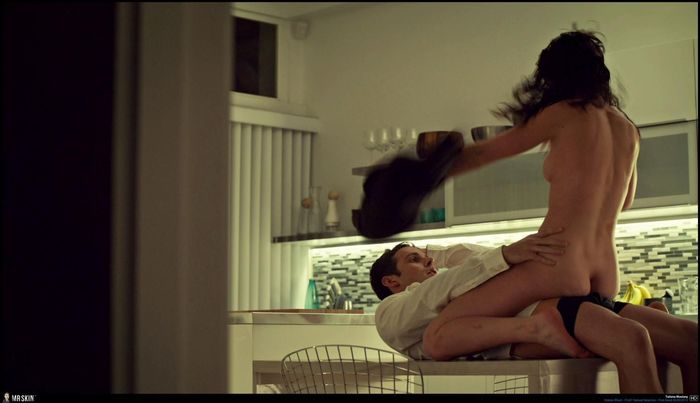 The film Stronger was released in 2017 and it contains her most recent nude scene. In only one scene, she shows her ass and her cans when she is lifted onto a kitchen counter for a steamy treat. That steamy treat? Sex, of course! Her shirt and her undies both come off to show us ass crack and sideboob. This scene will make you feel stronger in your convictions of lust for Ms. Maslany. It did for me, anyway.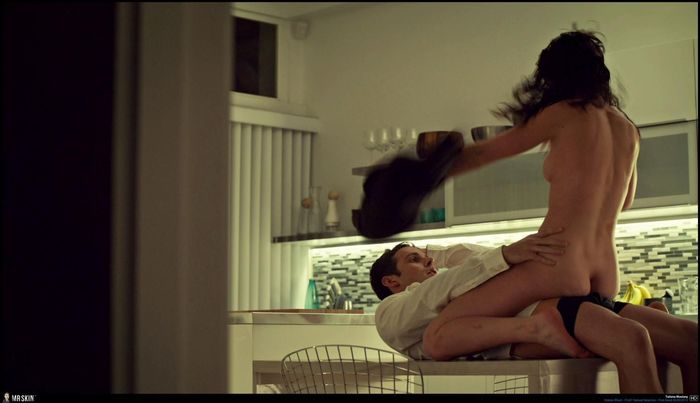 She also went nude in Two Lovers and a Bear which was released in 2016. She showed her tiny tits in three scenes (and her ass in one) and left us growling for more like hungry horny bears. Oh, just me? Come on! I know that I'm not alone in constantly yearning for more of Tatiana Maslany. Just watch one of these hot scenes to see what I am talking about:
Will Tatiana Maslany do more nude scenes in She-Hulk? It's doubtful considering it's a superhero show, but she may show off even buffer body. She will probably have a really fit and flirty allure on the TV series. Who knows? She may feel so good about her superhero sexiness that it can lead her to feel inclined to do some kind of nude scene after the show is done. Fingers crossed for the very best of Tatiana in this show and beyond!