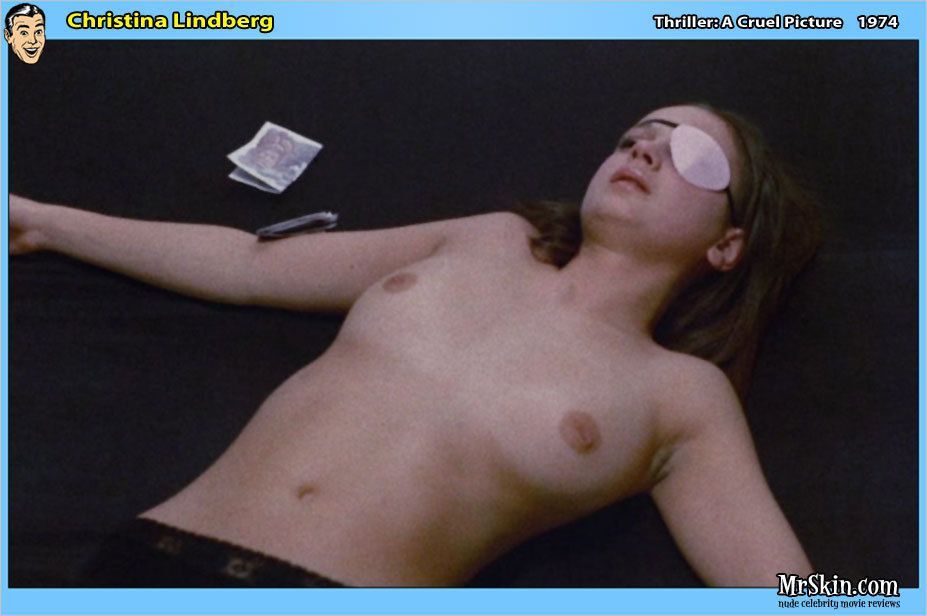 We're big fans of the film sincyclopedia Swedish Sensationsfilms: A Clandestine History of Sex, Thrillers and Kicker Cinema here at Skin Central, so of course we were thrill(er)ed to interview the book's author, Daniel Ekeroth. Seriously, if you like to order from the full menu at the international house of perv-cakes, then this book is an essential introduction to the wonderful world of Swedish sleaze!
Daniel talks to Skin Central about teenage obsessions,forgotten starlets, smashing censorship, and his top three sensationsfilms in this fascinating skinterview.
SKIN CENTRAL: Why did you decide to make Swedish Sensationsfilms (mostly) an encyclopedia and not a full length, narrative history?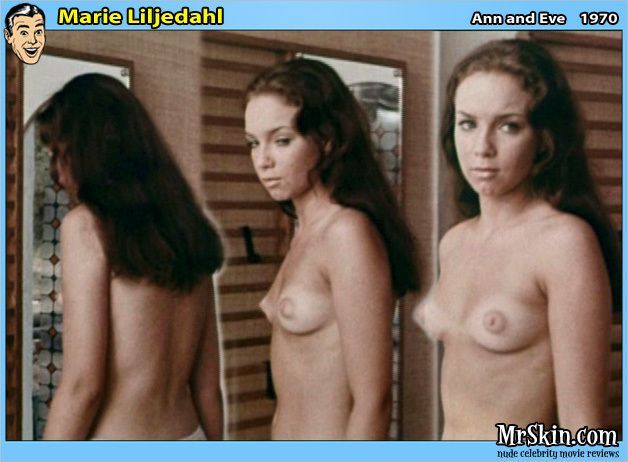 DANIEL EKEROTH: Good question! Initially I guess it was because I didn't really know the history, or what sensationsfilms really were. The encyclopedia style made it possible for me to explore the subject film by film, and gradually get to know what it was all about. Swedish sensationsfilms is also a pretty loose corpus of films, which would be pretty hard to make a tight narrative about it.
However, to make the book work on multiple levels I also added the intro with the history of Swedish sensationsfilms, the epitaph about the downfall of it all, the Christina Lindberg interview, the glossary about curious Swedish customs, the rough gallery and the list of films to see before you die.
It's up to the reader how to use the book either you just use it to check out individual titles or names you are curious about, or read it all to let all the parts create a story about Sweden, its society and its cinematic backyard. I try to keep a balance between education and entertainment just as all great art should do!


SC: In your book, you feature a really illuminating interview with Christina Lindberg. I'd say she is the most famous sensationsfilms star here in the US-are there any Swedish sensationsfilms actresses you'd like to see get more famous abroad?


DE: Oh, my sweet lord yes! The three Marie's of Ekorre, Liljedahl and Fors should be up there with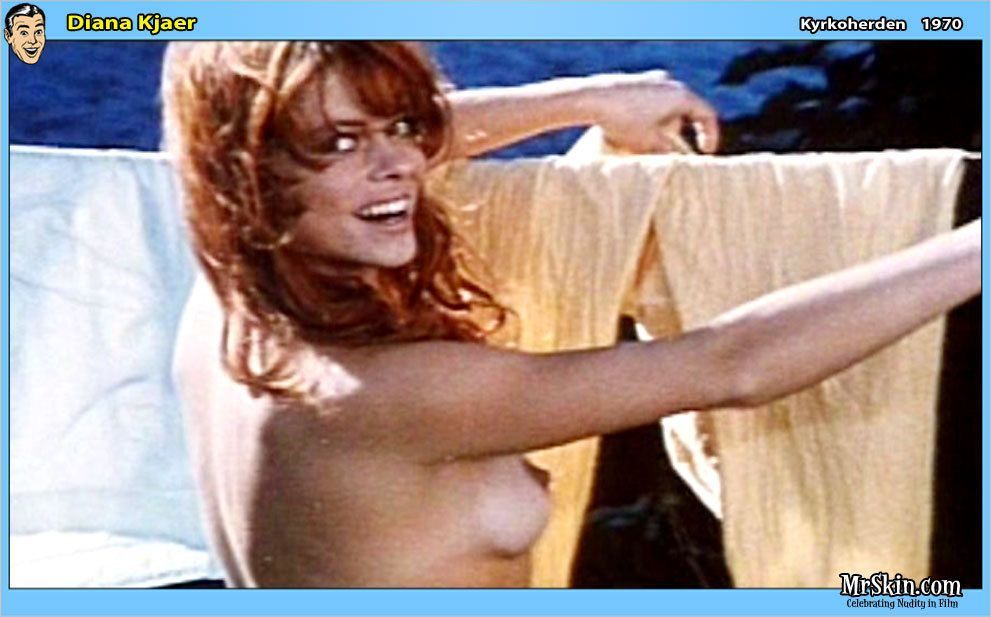 Lindberg for sure. Also, Gio Petr and Solveig Andersson should have their place in the film starlet heaven. But my personal favourite might be Diana Kjaer, she is just one of the most lustful-looking females who have ever graced the silver screen with her appearance! Seek out all her films now! Inger Sundh is another beauty you should check out, she has a steamy lesbian scene with Marie Liljedahl in Joe Sarno's The Seduction of Inga (1971) that you just shouldn't miss!


SC: As of January 2011, there is no film censorship for people over 15 in Sweden. What impact is this having on the cinema scene there?

DE: Well, nothing yet since the censorship has done nothing for the last decade. Everything is free on the internet and nobody cares anymore. But in the future I guess there will be more regulations on the internet, and then film might turn out to be the free haven of expression once again! Wonderful lustful films leading the sleazy way to a better future once again and this time without censorship! Imagine that, wouldn't it be great?

SC: In the intro, you tell a very funny story about teenage kickers inspired by the supposedly anti-kicking movie Stockholmsnatt. You also talk about your generation being obsessed with sensationsfilms. Are there any parallels with the youth in Sweden today?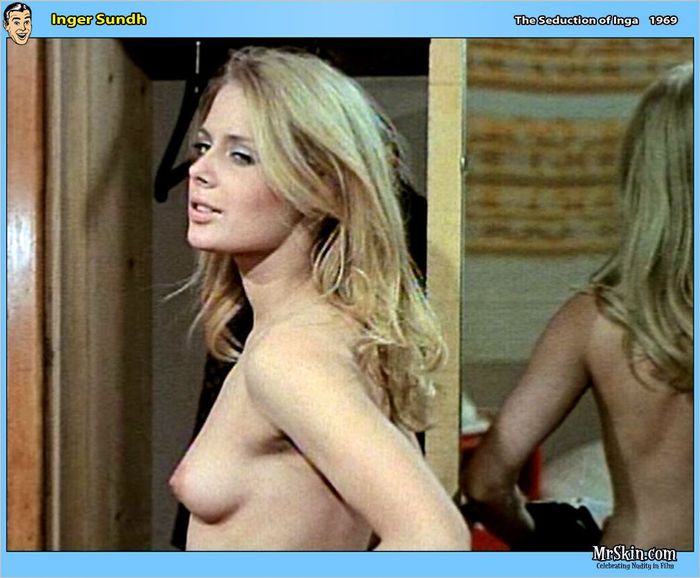 DE: As I have worked with teenagers at schools and youth centres for the last decade, I sadly feel that this is not the case at all. Films (and music) have largely been replaced by computer games, internet-forums and you-tube clips. If they ever obsess about anything it is privately made clips of some nonsense. Young people don't seem to really obsess over various interests anymore. Obsessing over your interest - may it be sexy movies, death metal or knitting - is a great start in life if you are to blossom into a creative person. The short attention span of the youth of today is preventing them from some healthy obsession. Once the fifteen second internet clip is over, you move on with your life to the next mindless activity. But I'm sure that once the technology itself turns boring, real "art" will once again make the kids alright!


SC: For the absolute newcomer, what 3 sensationsfilms would you recommend to get them hooked?

DE:Thriller A Cruel Picture (Bo A Vibenius, 1974)

The most sick revenge film of all time - complete with hardcore pornography and rumours about stolen corpses.

Breaking Point (Bo A Vibenius, 1975)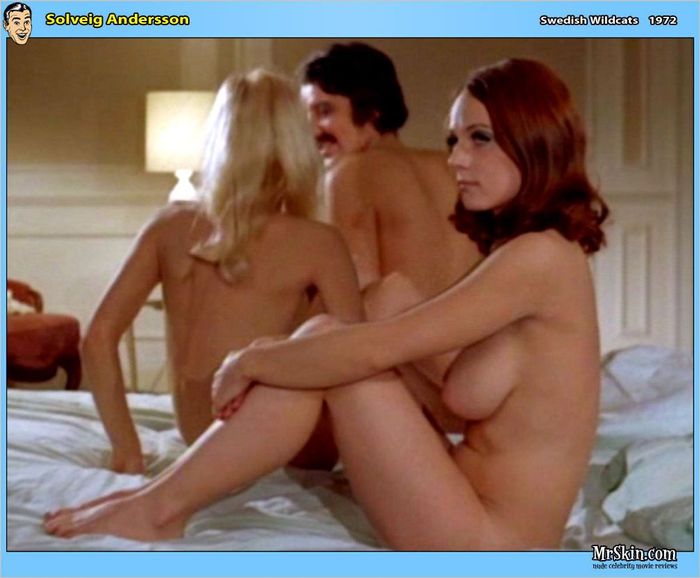 Part pornography, part madness. This is one of the weirdest films ever made you just have to see it!!!

Jorden Runt med Fanny Hill (AKA Around the World with Fanny Hill) (Mac Ahlberg, 1975)

Sleazy, cool and awesome with a cast of starlets to die for!

Ok, now get off your butts and seek out the magical world of Swedish sensations!

You heard the man, skin fans! You can buy Swedish Sensationsfilms: A Clandestine History of Sex, Thrillers and Kicker Cinema RIGHT NOW on Amazon.com, or follow Swedish Sensationsfilms on Facebook for all the newest, nudest news from Daniel and the world of sensationsfilms!