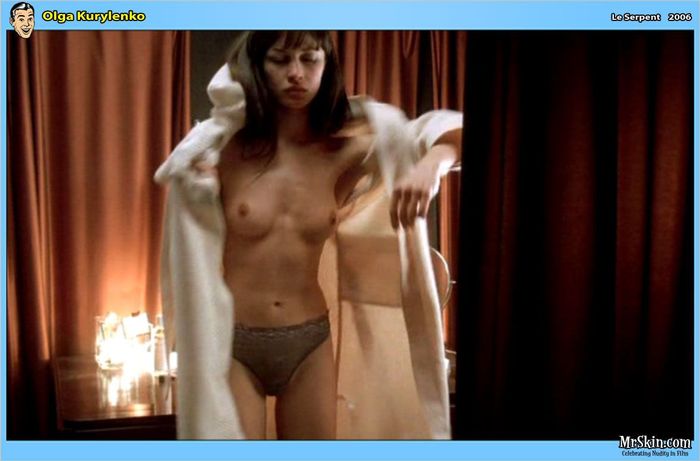 Miami Beach doesn't need much help to be sexy- it's the bikini capital of the world, after all. Nevertheless, Starz, the network who brought you a nonstop barrage of boobage on Spartacus and Boss, is giving Miami a nude boost on its new 1950's era gangster series Magic City.

Jeffrey Dean Morgan stars as Ike Evans, an outwardly reputable businessman who's in deep debt to ruthless mob boss Ben Diamond (Danny Huston). Ike's business, the Miramar Playa Hotel, is much like Ike himself: a luxury tourist destination by day, the hotel transforms into a playground for prostitutes and mobsters by night. Bond babe Olga Kurylenko (left, nude in 2006's Le Serpent) co-stars as Ike's sexy ex-showgirl wife, blissfully ignorant of her husband's dirty double dealings.
Starz has released a red-band trailer for the show, which premieres Friday, April 6 with a sneak preview TONIGHT at 11/10 Central, and before the series even starts they've already conjured up some magic titties:
Keep abreast of all the newest TV nudity from series like Magic City right here at MrSkin.com!